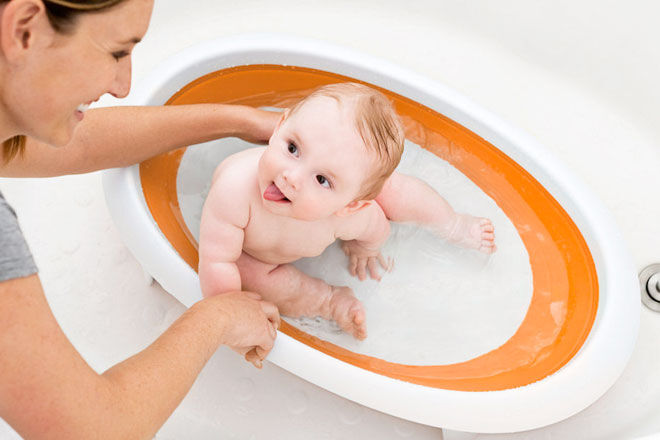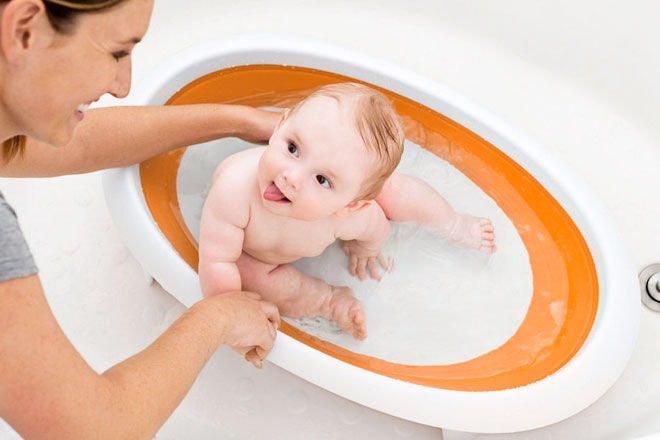 If you have ever tried to bathe a newborn in a normal sized bath – on your knees, one arm balancing baby and the other trying to wash them – you've probably headed out the very next day to buy a baby bath! If you haven't made that purchase just yet, then we've got the perfect product for you. The Boon Naked collapsible baby bath is one of those clever accessories every mother will wish was around when their kids were babies.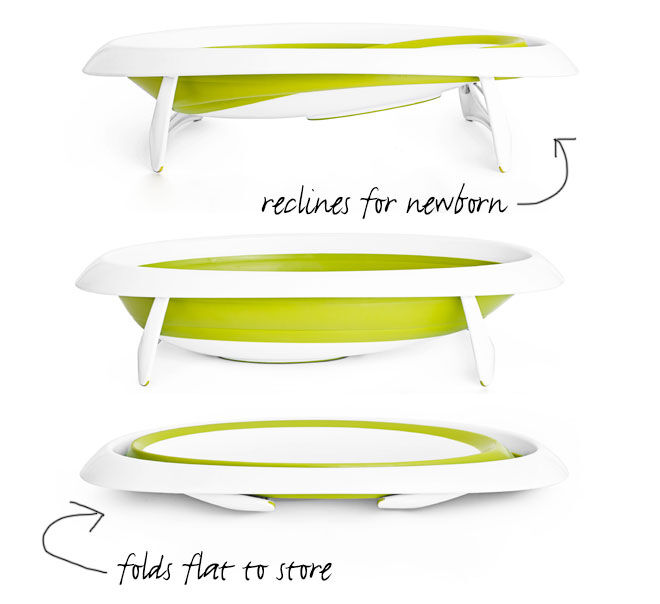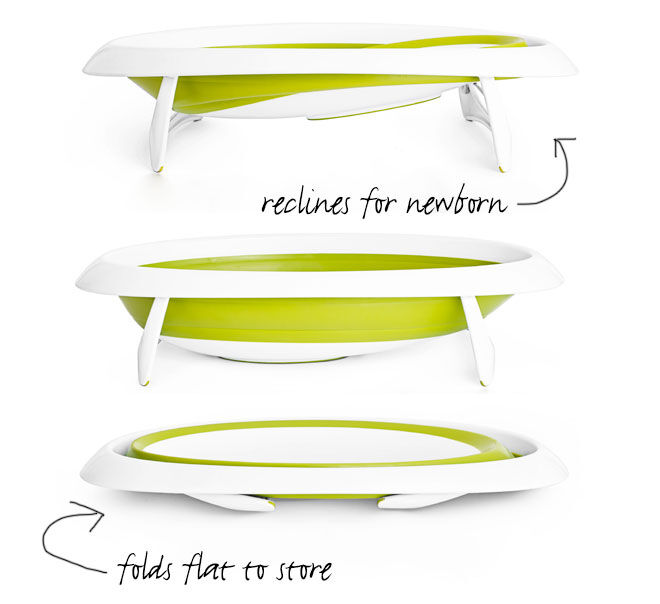 It acts like a bath 'tray', sitting in your family bathtub and supporting baby while you get to work scrub-a-dub-dubbing. It can recline to cradle a newborn, or open fully for bigger babes. When you're finished with tub time, the Boon baby bath folds down flat so storing is easy peasy.
It also comes as just one piece so no fiddly bits can be lost and if you're going on a trip, it can be easily transported. And because it is Boon, of course it comes in a range of bright, fun colours! The Boon Naked baby bath should be at the top of every new mum's baby shopping list.
Available from Urban Baby.