Melbourne's recent Decor + Design trade show offered some awesome eye-candy for people who like to hunt down the latest in cool kids products (that's us!). Here are three emerging designers who caught our eyes.
1. Tables Four Two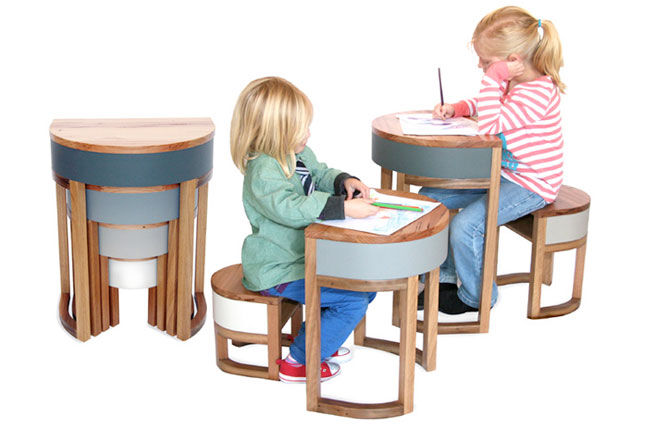 Throw away that garish plastic Wiggles table and chair set! When not being used for drawing time, this elegant nest of tables will look ultra-chic in your hallway or beside your sofa. Great design doesn't come cheap ($1,480) but if you're in to the buy-it-once philosophy of investment purchasing, then this set might be for you.
2. MEK_ac01 armchair
Created by Melbourne-based, Italian designer Fabio Biavaschi, the MEK_ac01 chair is inspired by MECCANO. The chair slots and screws together without tools or glue, just like its toy inspiration. Available in a big version for adults and a mini chair for small fry.
3. Lazy worm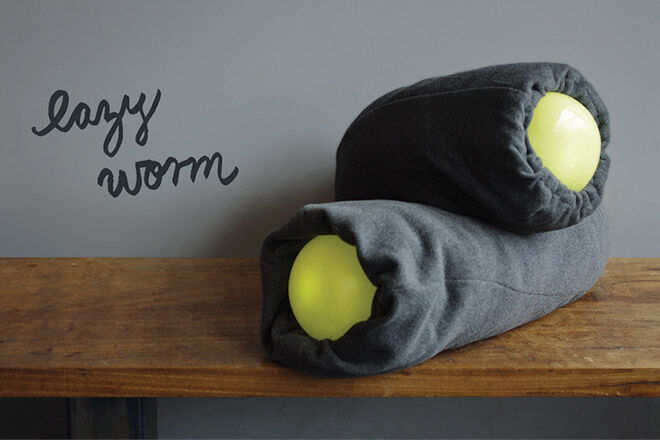 The ultimate night light, Lazy Worm is a cuddly, interactive light with a fuzzy "body" that can be held and cuddled. Press the rubbery silicone ends to turn the light on and off, for a warm glow and cuddle toy in one. Currently only at concept stage, we'd love to see these commercially available. Move over, pillow pet!