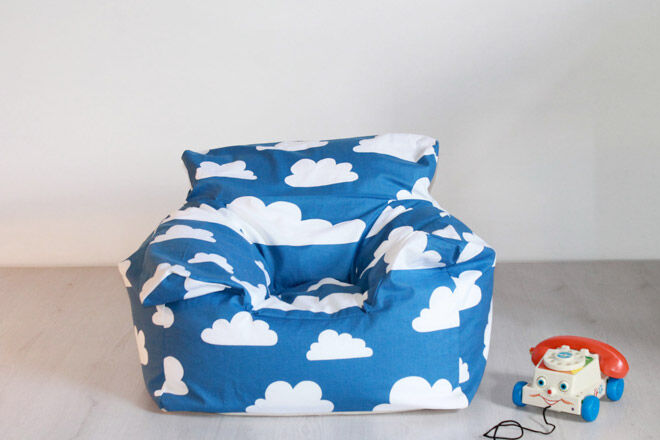 This cute kids beanbag chair will have your small people sitting on air and looking groovy. Filled with beans to form a squishy, comfy mini-sofa, create an instant reading nook in kids' bedrooms, a chillout space in the playroom, or carry it in to the loungeroom for portable seating on movie night.
An inner liner keeps all the little foam beans at bay and the outer cover can be removed and washed (thank goodness!).
Ships to Australia via Etsy.