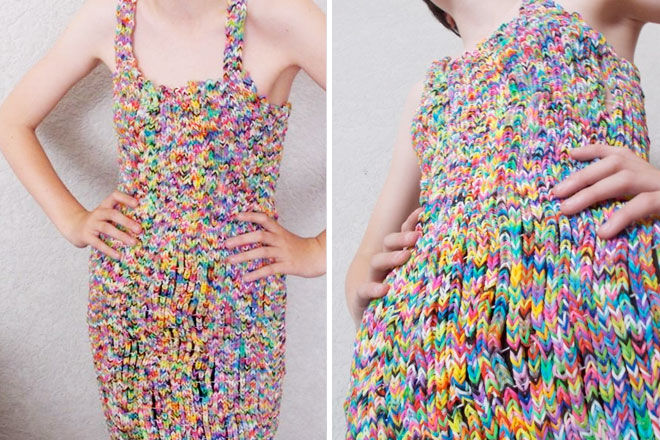 Word up, ladies. If your kids are still in to loom bands, you could be sitting on a gold mine.
A dress made entirely out of 24,000 loom bands has sold on Ebay for £170,100. Yep, you read that right.
The dress took around 45 hours to make and was auctioned by a mum in North Wales, UK, who made the dress with a friend. The starting price was just £50, but a bidding war soon escalated and the listing rose to a price that would put a designer couture dress to shame.
At this stage it is not known whether the bids are real and if the crafters will indeed get their money, or if the listing has been hi-jacked by hoaxers.
So I suppose the moral of the story is, let's all pull our kids out of school, get them to whip up a loom band outfit or two and then retire on the proceeds! Not so fast, you might have a bit of stiff competition: A quick Ebay search brings up dozens of copycat listings that have sprung up, with current bids ranging from a few pounds, to thousands.
If you're keen to make a purchase, but the dress is a little too pricey for you, check out some of these other .. ahem … stylish Loom band accessories also being offered for sale:
Loom band bra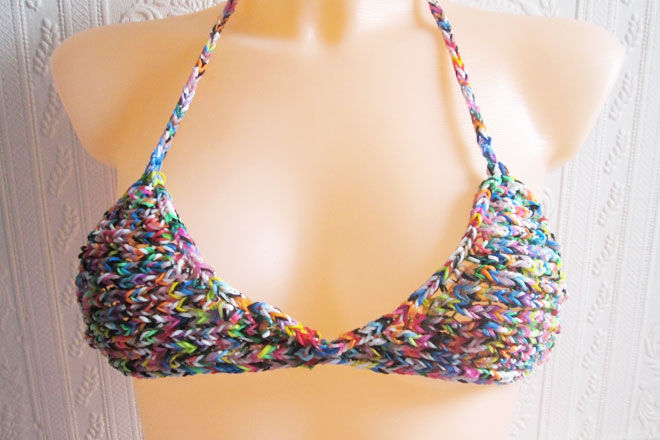 Give hubby an interesting surpise on date night with a loom band bra. Starting bid just 4.99. Bargain.
Loom band beanie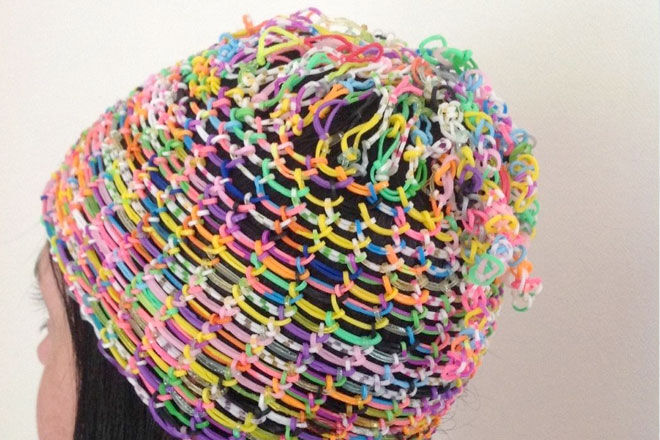 Off to the snow? Don't forget your loom band beanie!
Loom band scarf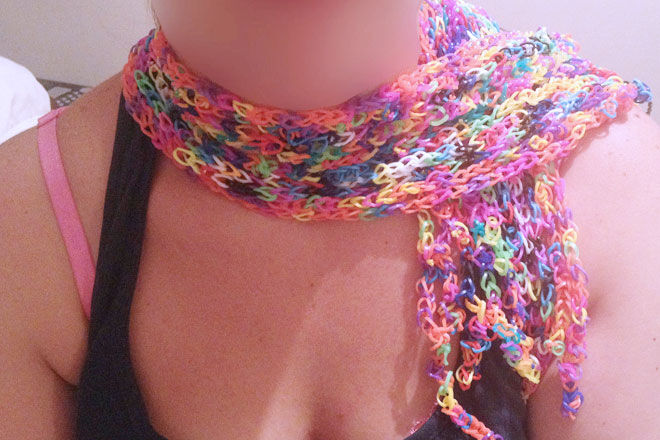 Still feeling chilly? Rug up with your loom band scarf. We're sure tiny pieces of rubber will feel lovely and toasty warm … won't they?
Loom band dress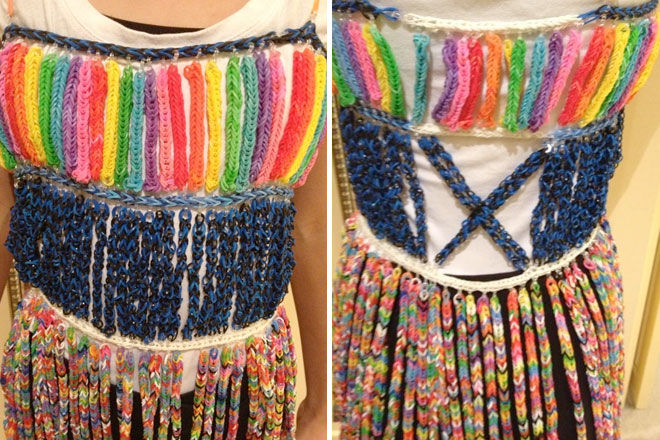 The original loom band dress has been sold, but don't worry, this one is still available. Thank goodness!
Loom band handbag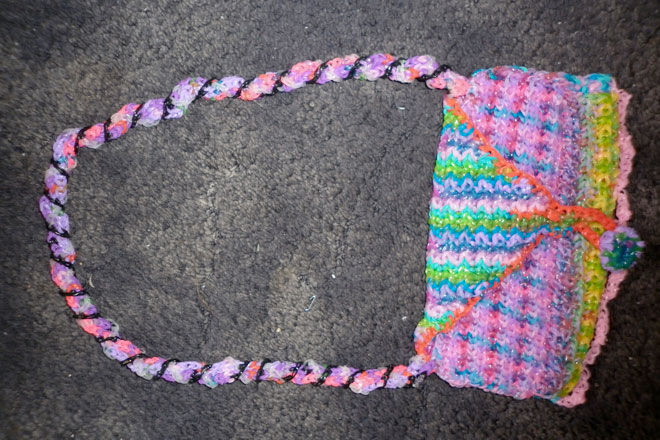 Don't forget your must-have accessory: a loom band handbag.
Loom band shrug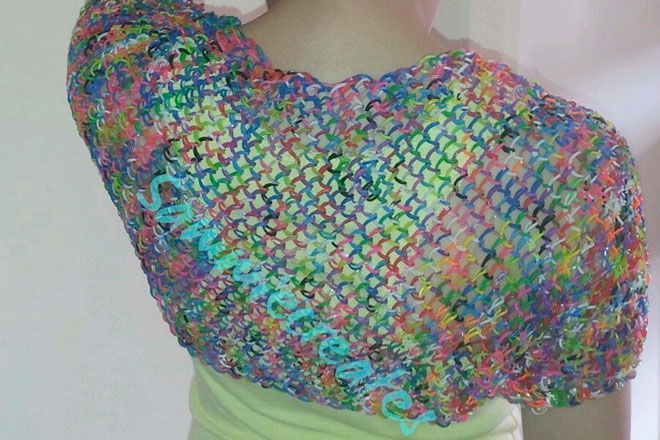 And of course we'll have to top it all off with a loom band shrug for the cold weather. Right, I think we have a whole outfit now!