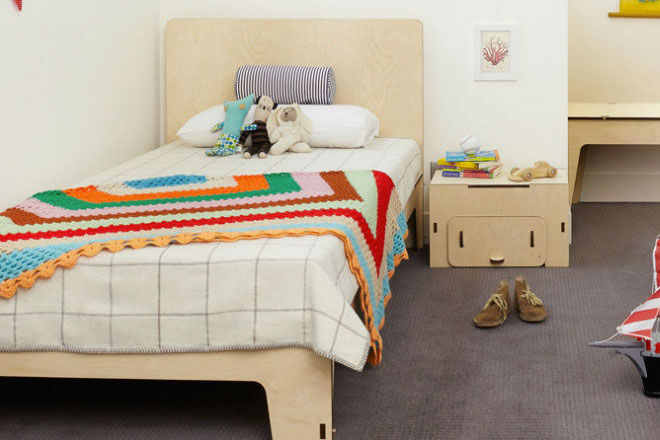 Cutting-edge design with a hint of modernism doesn't have to be limited to grown-ups spaces in the home. Plyroom kids furniture is bringing Nordic design to children's bedrooms with their inspiring new range of furniture, and it's simply gorgeous.
Made from European Birch and Beech, Plywood's style is IKEA-goes-elegant and it's the perfect match of simplicity with innovation. Created using low VOC finishes, and sourced from responsibly-managed European Birch forests, the minimalist style and eco-friendly philosophy is what many modern parents are looking for.
Simplicity at its best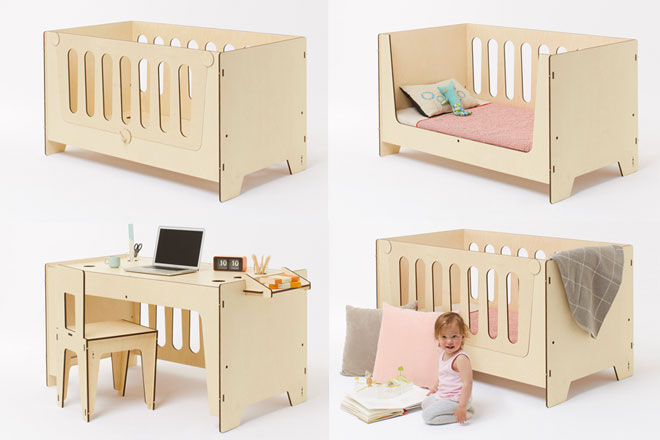 We love the planning and thought that has gone into each design. The Ava Cot ($1,595) can be transformed into a junior bed (above), and when your little munchkin even outgrows that, it can be flipped over and turned into a desk for homework – like a transformer, but more homely!
The Ava cot includes all the must-have features for little ones, such as an adjustable mattress height and holes in the mattress base for proper ventilation.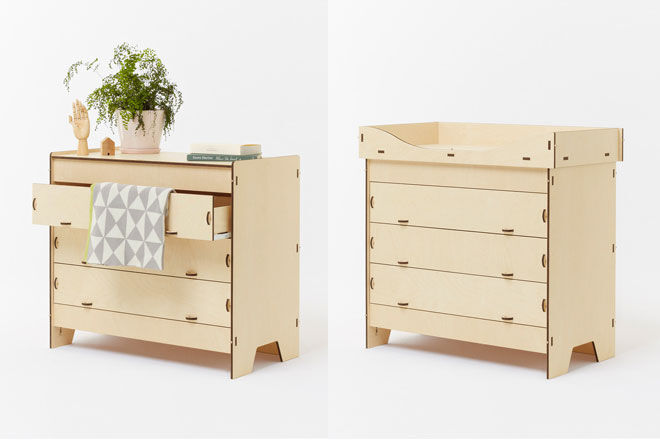 Plyroom's A4 Drawers ($1,599) can also be transformed into a change table. Simply add the A4 Change Station accessory ($245) and instant multi-purpose furniture!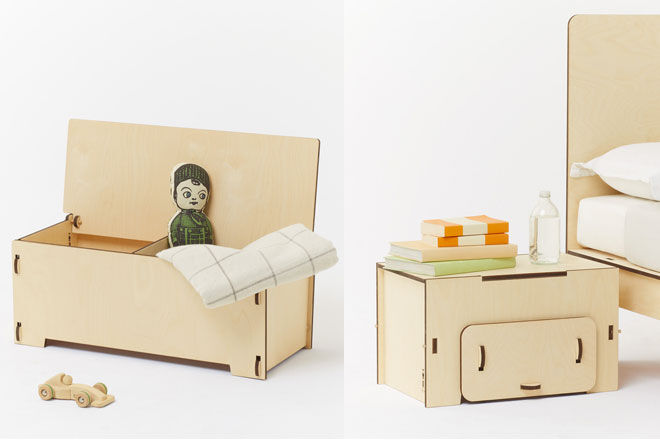 Plyroom also have other incredibly simple yet adorable storage solutions including the Panca Bambina Toy Box Set ($395) which can also act as a small bench seat, and the "Happy Place" ($485), a contented and smiling storage unit that will happily keep your little one's treasures in a safe place.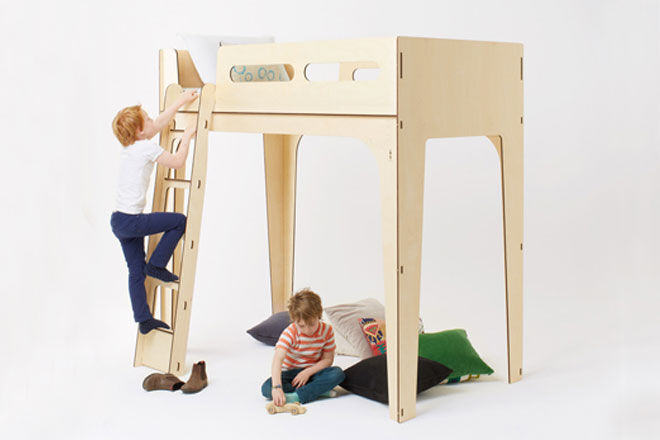 Plyroom also make awesome beds for big kids, like this towering Dream Cloud Loft Bed ($1450). With a high, castle-like bed in the clouds, the Dream Cloud Loft Bed creates extra space to play on the floor. Add the Tenda curtain ($150) for some theatricality or privacy, or the Studio desk ($1345) to create a study space.
Plyroom beds and bunks don't include metal screws or joins, and instead, use precision cut joinery to create a perfect and safe fit.
View full range of Plyroom kid's furniture.