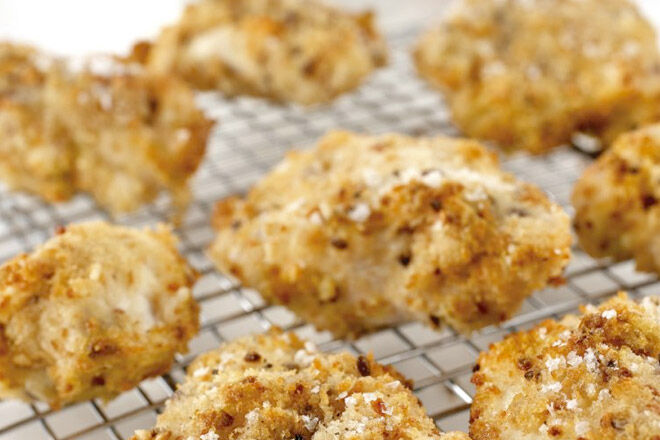 With only five ingredients, this homemade chicken nuggets recipe from KitchenAid is a dinner winner! Kids won't be able to resist the crunchy-coated morsels and you'll love the fact that they're super easy and quick to prepare!
In just two easy steps, you'll have golden, crisp and delicious oven baked nuggets. Add some veggies or homemade chips for a 'treat' dinner without the junk. Serve with coleslaw or a gourmet salad for the adults and everyone will be happy.
This recipe serves four.
Chicken Nuggets recipe: Ingredients
10 slices thick sliced 'toast' grain or white bread
salt and pepper to taste
½ cup low fat mayonnaise
1.2 kg chicken breast, cut into large pieces
olive oil spray