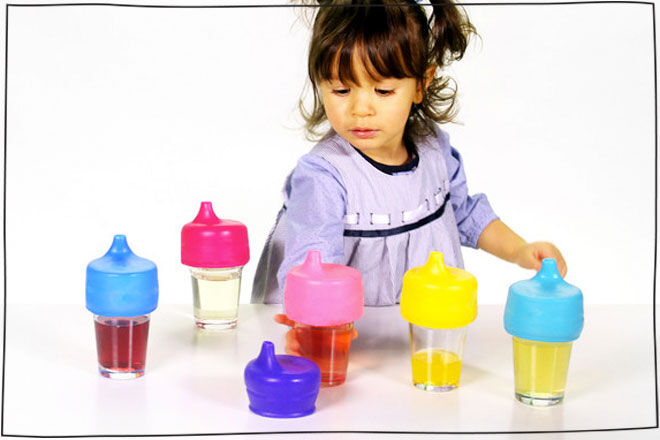 Double Double have created the solution to one of those annoying problems you didn't know you had. Their SipSnap TOT universal ($21 for set of three) sippy cup lids can be stretched over any cup to create a spill-proof solution for at home or on-the-go.
No more rifling through cupboards to find the matching lid for the right cup. No more packing bulky sippy cups in your handbag for visits to cafes or friend's houses. And no more being caught without a sippy cup and spilling juice all over Antie Glady's brand new sofa. Just keep a couple of SipSnap sippy cup lids in your handbag and you're always good to go!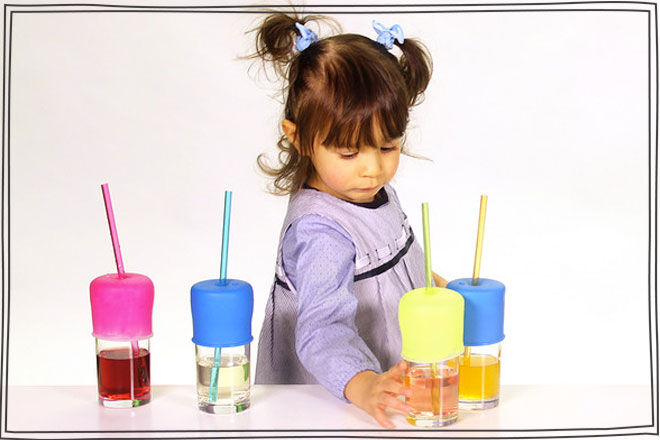 Double Double also have a version for bigger kids who are getting used to using cups with straws: SipSnap KID ($21 for set of three) stretches over any cup or glass and includes room for a straw. Great for kids who are still a little rough and tumble in their dining and drinking styles. Tired of mopping up spills at cafes when they bring out that deliciously overfilled mikshake? The SipSnap KID might be the perfect solution.
We love the bright colours and think they look really cute when matched with other cups and glasses. We also love how much waste it reduces: rather than buying different cups for toddlers, kids and grown-ups, everyone can use the same cups! The SipSnap lids are also dishwasher safe and boil safe for sterilisation.
Available in Australia from Thanks Mum.