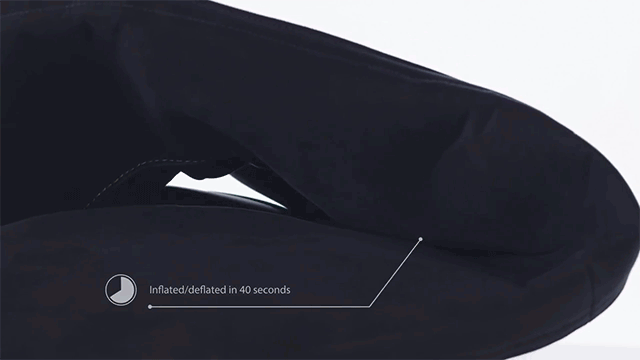 Volvo has unveiled an amazing new children's car seat that can be inflated in just 40 seconds.
The inflatable car seat would be the perfect answer for parents and carers who sometimes need a seat but not always: parents with multiple cars, or grandparents who only take the grandkids out once a week or so. And it's impressively high tech: the car seat is always "online" (we wonder if it has it's own Facebook and Instagram accounts?), which means that you can inflate it remotely using bluetooth and an App.
It could also be a wonderfully convenient solution for families on holiday: when deflated the car seat can be packed into a rather fetching carry bag that only weighs 5 kilos. No more hauling bulky car seats through airports!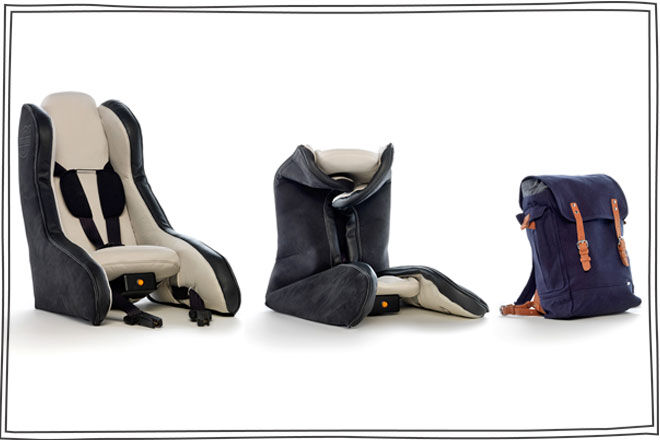 And despite its simplicity and ease of use, Volvo says it's incredibly safe: the secret is the drop-stitch fabric which can withstand very high internal pressure when inflated. The fabric was initially developed by the military in an effort to develop inflatable airplanes (now that we'd like to see) and is now commonly used in the boating industry.
It's also rearward facing, the safest way for children to travel. "The goal was to design a seat as safe, or safer, than anything on the market right now," says Volvo. "It would be better for all of us to travel facing the rear but given how cars are designed nowadays it's not feasible. Young children, however, can and should travel facing the rear of the car as long as possible".
The only downside to this amazing new invention that solves all of our problems? Volvo has no plans of making the seat a commercially available product. If they decide to go ahead, it would be years away from hitting stores.
While you're waiting, check out our advice about Australia's car seat rules, and how to solve the ultimate big family dilemna: three car seats in the back.