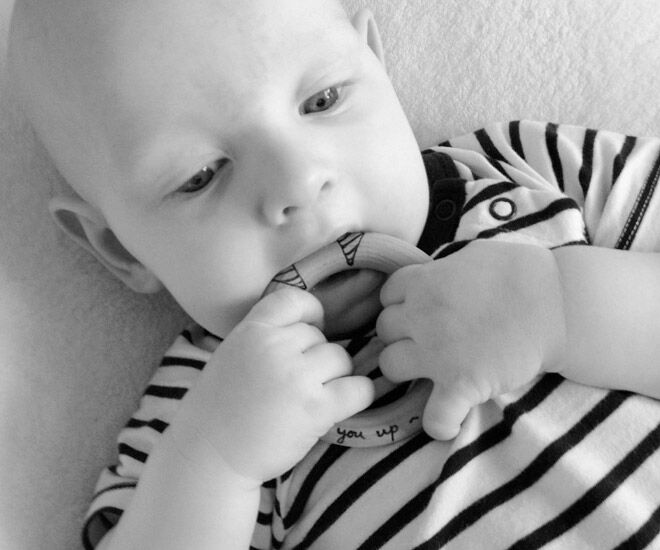 This cute wooden teething ring (USD$15) features an homage to that classic line from Where The Wild Things Are: "I'll eat you up – I love you so" … complete with some adorable little monster fangs! The words and illustrations are woodburned by hand in to the teether, which can be ordered au natural or treated with a food-grade olive oil and beeswax polish. Washable, bitable and droolable, this would make a cute gift for a bub with bookish parents.
Or if the recipients lean a little more toward the geek side, check out The Treehouse Illustrator's range of Star Wars, Lord of the Rings and Harry Potter themed teethers, too!
Shipping to Australia via Etsy.