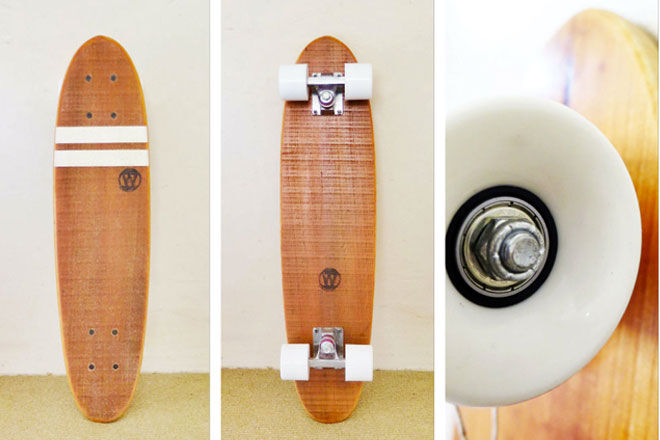 When we think of skateboarders, our go-to assumption isn't exactly hippy treehuggers. But how wrong we are! Worthy Skateboards are a thoughtful Aussie company who make environmentally conscious skateboards (starting at $160), handmade from eco-salvaged and recycled wood.
To create their range of skateboards, they choose not to support deforestation, and instead go to great lengths to source only rare eco-salvaged Australian hardwood timbers. And their boards are really beautiful, made from Queensland Maple and Red Carabeen solid timber. No superhero graphic or plywood to be seen!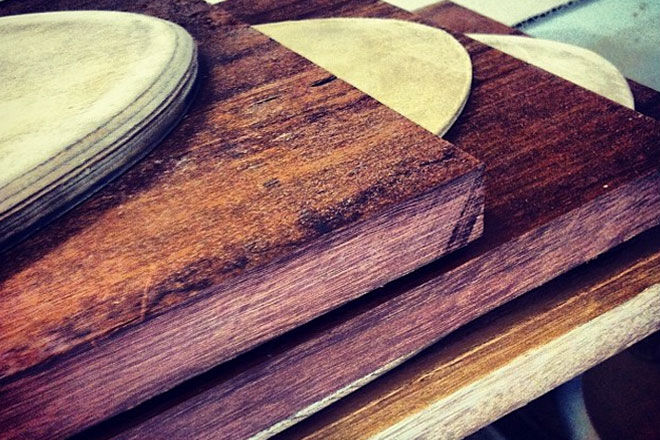 Worthy Skateboards made by hand and of the highest quality: premium three inch powder coated trucks, stainless steel and galvanised hardware and top finished with clear beach sand grip. Their range features old-school outlines, inspired by skateboards from the 1960s and 1970s. Their shortboards, cruisers and longboards are designed to recreate the look and feel of skateboarding when it first began.
Definitely not the cheapest skateboards you can get, but rejecting mass-manufacturing comes at a price. They make the perfect gift for environmentally conscious Z-Boys and Betties who know their flip tricks from their slides and grinds.
Available from Worthy Skateboards.