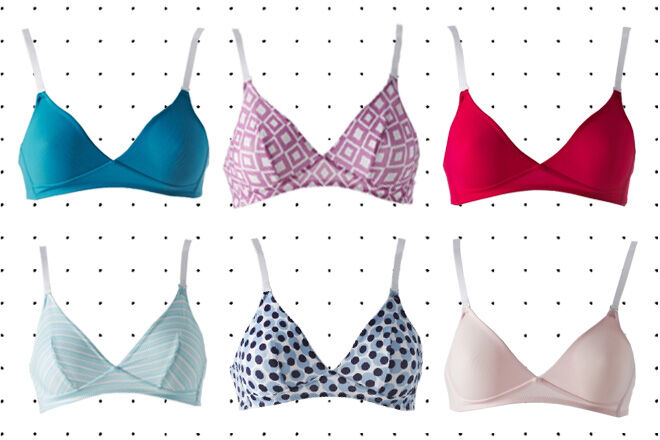 Buying a first bra is a momentous occasion for girls AND their mums. But where do you start? What bra do you choose? And how to deal with all those mixed emotions of excitement and embarrassment? We spoke to Jo Konstandinou from BlossyBloom, who shared with us some expert tips for taking a smooth first step in to womanhood with your girl.
1. Know the right time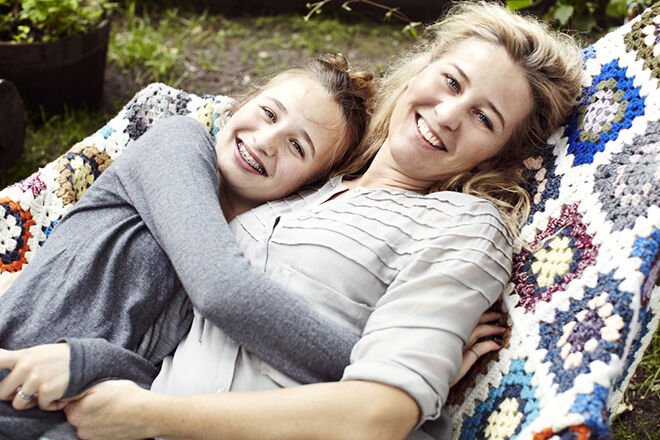 So when should you be thinking about buying your daughter her first bra? The truth is, it's different for every girl. On average, girls get their first bra anywhere between 10 and 14 years of age, but they might be just as happy in crop tops for a while. Talk to her about how she feels, and when she thinks she's ready for a bra.
2. Measure up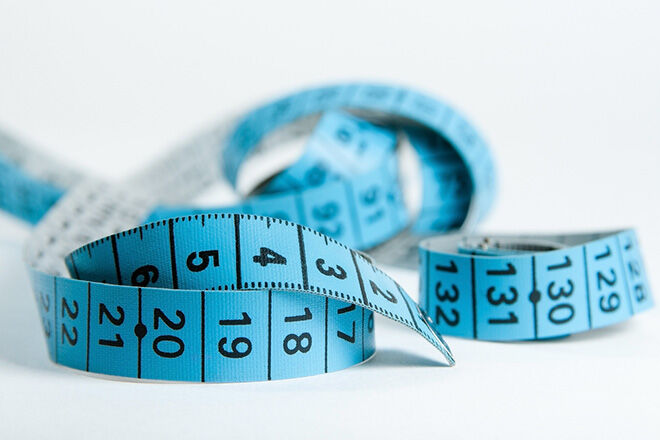 Being professionally fitted for a bra is important not just for getting the size right, but for getting a proper fit.
"For example, a girl may measure as an 8B but when she tries it on, it is too tight around the band," says Jo Konstandinou from BlossyBloom. "We find this can be the case for girls who do a lot of swimming or gymnastics as their upper back muscles are more developed, therefore needing to move up a size."
However, if your daughter is mortified at the thought of being fitted by a stranger, or you live in an area where there are no stores that offer the service, you can measure her at home.  The BlossyBloom virtual fitting room will help you find the right size and provides helpful hints on how to fit the bra.
The band should be at the same height all the way around the torso and the back should not ride up
You should be able to fit two fingers comfortably under the band and the shoulder straps should be firm, but allow you to run one finger under the strap.
The centre front panel should fit against her ribcage snuggly.
3. Choose an age-appropriate bra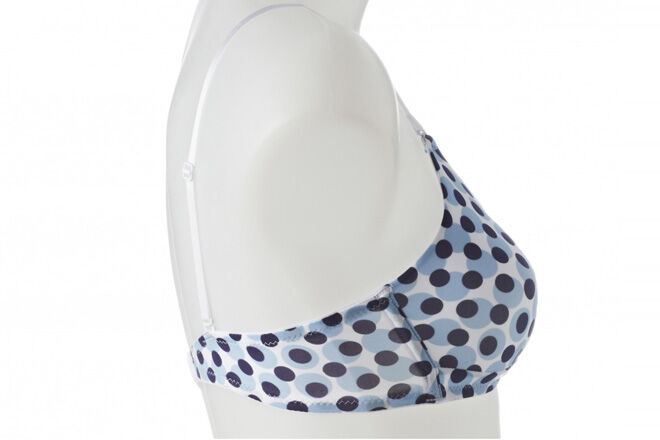 Girls who have never worn a bra before are usually not used to having anything restrictive around their chest area. So look for a bra that's soft, with no rough stitching or itchy bits. A first bra doesn't usually require any underwire: a firm band and a bra that fits properly will be enough support.
"BlossyBloom bras are made from super soft materials, double lined and the stitching is covered for an extremely comfortable fit," say Jo.
There's also no padding, no leopard print and no lace: just simple, age-approprate designs.
"Our mantra is 'Girls are perfect the way they are. We don't need to make them look older or more developed. "
4. Make a day of it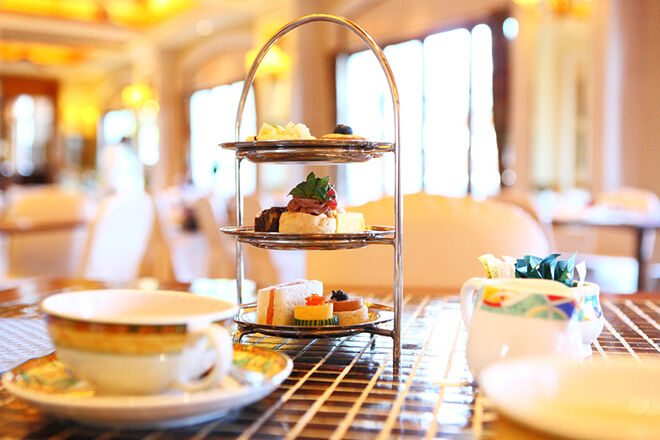 Helping your daughter buy her first bra can be a wonderful bonding experience – especially if she is excited about growing up. Have a special lunch or morning tea together, take her bra shopping and make it a memorable day.
Make sure that the person fitting her understands it is her first bra, explains the process and gives her privacy when trying on the different bras. Your daughter may not want you in the change room with her. Let her decide what she's comfortable with, and take her lead.
5. Buy online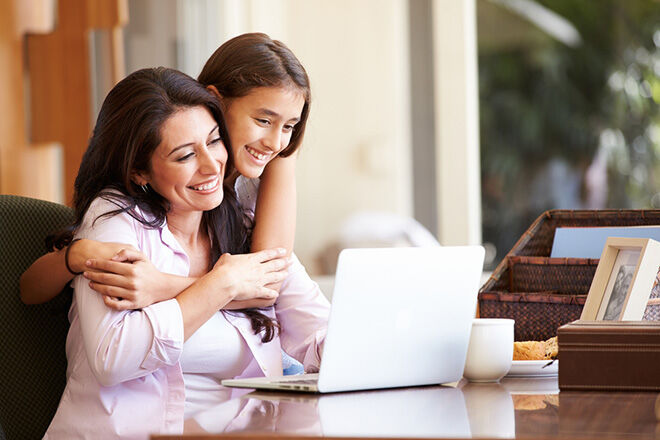 If your daughter is feeling too shy for bra shopping or there's nowhere nearby that sells appropriate bras, buying online is a great alternative.
Schedule some private time (with no brothers or sisters around!), grab a measuring tape and head to BlossyBloom to get started. You can still make it feel special by spending time with your daughter, looking through the designs and helping her choose.
When her chosen bra arrives, check out BlossyBloom's fitting tips and if it isn't quite right, you can exchange with free return post.
6. Have a party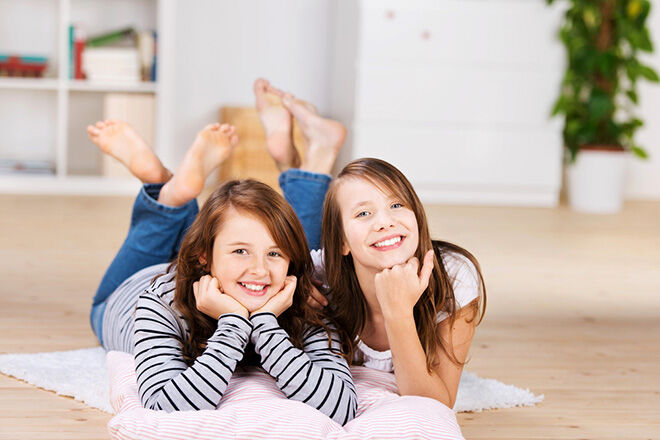 For the more confident girls, Jo says Bra Parties are becoming a 'thing'.
"When BlossyBloom runs parties, we do a quick chat about bras, how they should feel and how to put them on. Then, if the girls want to, we professionally fit them and they try on the bras."
"The most important thing is respecting the girls' space. We measure the girls over their t-shirt, provide them with some bras to try, and then leave the room. We knock before we re-enter and then get mum to come and have a look so mum and daughter can make a decision together."
7. Practise, practise, practise!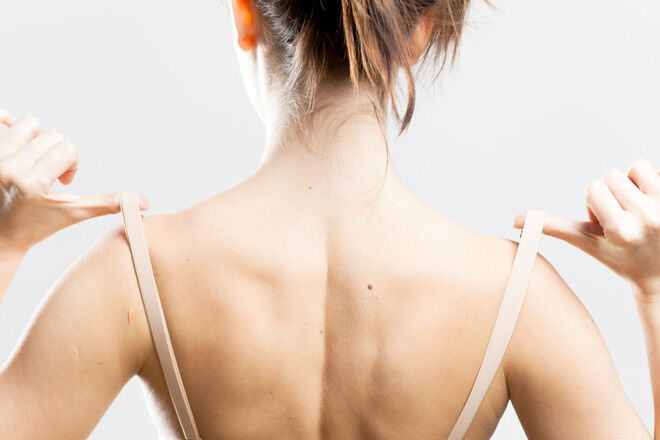 Putting on a bra is second-nature to those of us who have been wearing them for decades, but for new bra wearers they can be mysterious contraptions!
The easiest way to show your daughter how to put on a bra is by turning the bra around backwards, fastening the clasps at the front and then swivelling the band around to the back. Then pull the cups up, and pull the straps up onto the shoulders. Loosen the straps first so they can easily be pulled up and then adjusted for comfort.
"We also suggest to lean forward slightly when putting the cups over the breast and slightly shake your shoulders so your breasts fall into the bra," says Jo.
8. Support and celebrate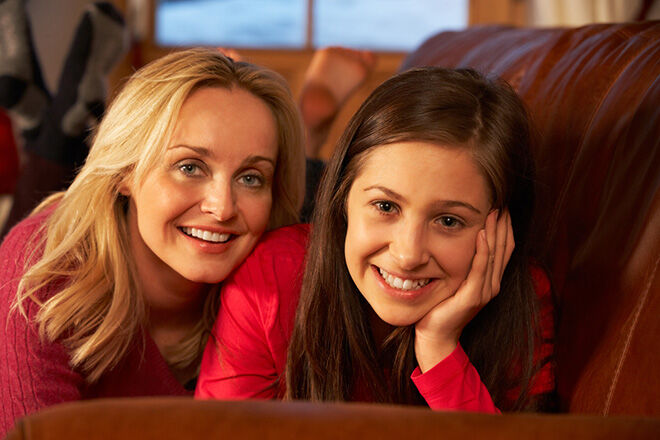 If your daughter develops earlier or later than her friends, she may feel awkward or embarrassed.
Talk to her about your own development story. Help her understand that her experience is normal, and that people develop at different rates, and everything evens out in the end.
Conversations about development should be ongoing, so keep the lines of communication open. Approach the topic periodically, and let her know she can come to you whenever she needs you.
Growing up can be difficult, but it's also exciting! Support her when she needs it, and celebrate with her when she feels comfortable.
Buying a first bra marks a turning point in a young girl's life. BlossyBloom helps parents and daughters through this transition by designing bras that girls want to wear and parents are happy to buy. No padding or underwire, just comfortable bras that not only fit well but look beautiful. Visit blossybloom.com.au to find out more.
(This post is sponsored by BlossyBloom)