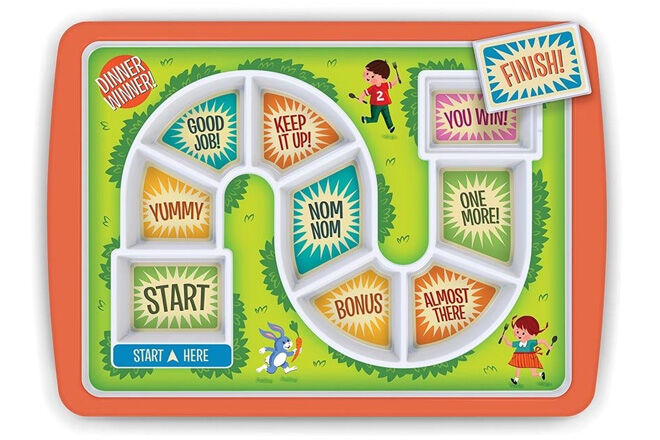 I'm not hungry … I don't like this … it tastes funny … but I wanted … there is nothing more frustrating than when the kids won't eat their dinner!
Forget whether you have spent hours lovingly preparing it (or throwing it together in five minutes just before dinner time), when food gets rejected it's such a waste to see perfectly good food hit the bin.
If you are facing dinner battles night after night you need this plate, immediately. The FRED Dinner Winner plate ($34.95) portions kids' meals in to achievable sections so fussy eaters can work their way through dinner. No more negotiating on spoonfuls of bolognaise or begging for just one more piece of broccoli. If they make it through their plate, they get a reward that's hidden under a little lid at the end. TA DA!
And with the prize section the perfect size for a couple of squares of chocolate, there will be plenty left in the block for you when they are in bed. So everyone wins!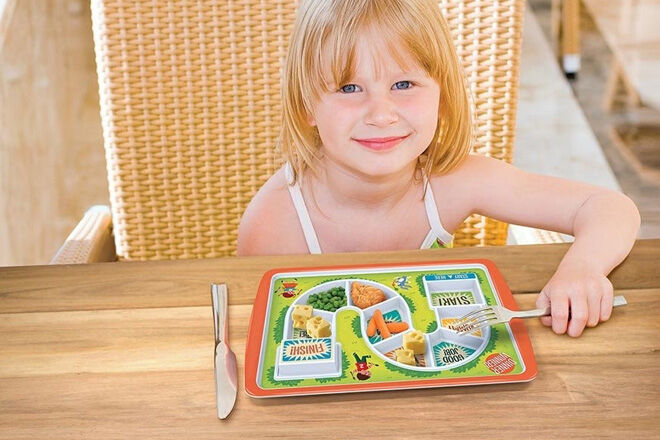 Available online from Lime Tree Kids ($34.95).
UPDATE:
FRED Winner Dinner plates now come in fab new styles – forest, pirate, super hero and the original.