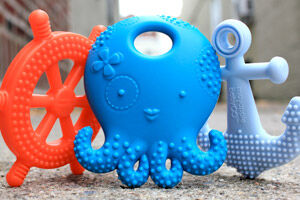 Baby bookworms and small seafarers take note, Mayapple's range of teethers have been made with you in mind! The beautifully bright teethers are available in two fun ranges that not only soothe your little one as those teeth come through but are also fun toys.
The Mayapple Baby Suri & Friends Teething Set  is inspired by the Oceans and all that lies beneath. The range includes Suri the octopus and her friends anchor and wheel. Imagine all the oceanic adventures these lovely teethers will inspire! The Suri & Friends set feature grains and ridges to provide multiple sensations and each interesting shape is easy to grip and manipulate.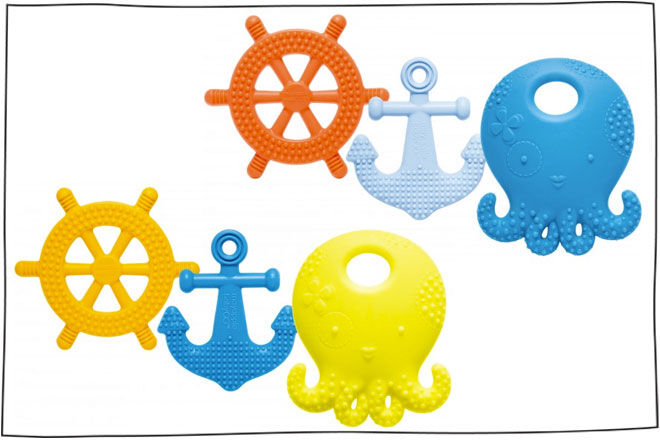 The ABC Teething Letters Set  not only provides a great introduction to the majesty that is the alphabet, they make great shapes to gnaw on and explore. Each teether in the ABC set includes a firm chew ball for biting and oral development as well as raised edges all around. The Letters set is a wonderful way to learn about the ABCs whilst also soothing sore gums.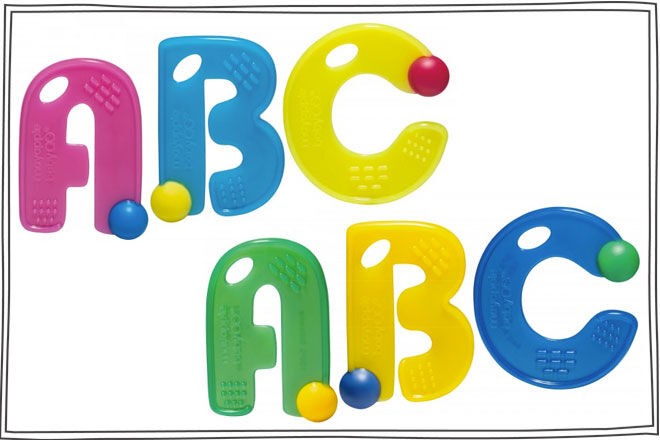 Made from 100 per cent medical grade silicone, Mayapple teethers have been designed to reach both front and back teeth, and are easy to grip and manipulate. Most importantly, the teethers are dishwasher safe for easy cleaning.