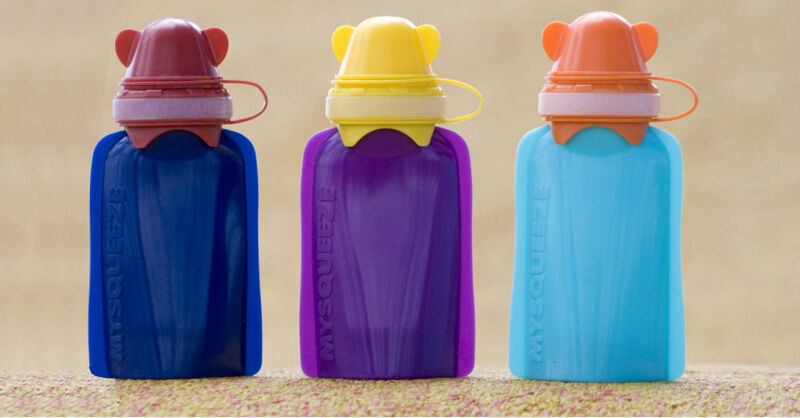 Reusable food pouches are, quite simply, ace. We use them for baby feeding on the go, in lunch boxes, and for eating and transporting messy foods without fuss. They save us money, they're better for the environment, and they get a big tick from schools with rubbish-free lunch policies.
No longer just versions of the supermarket disposable ones, they've come a long way … and they just keep getting better and better! My Squeeze takes everything we've learned about reusable food pouches and puts all the best solutions in one little package.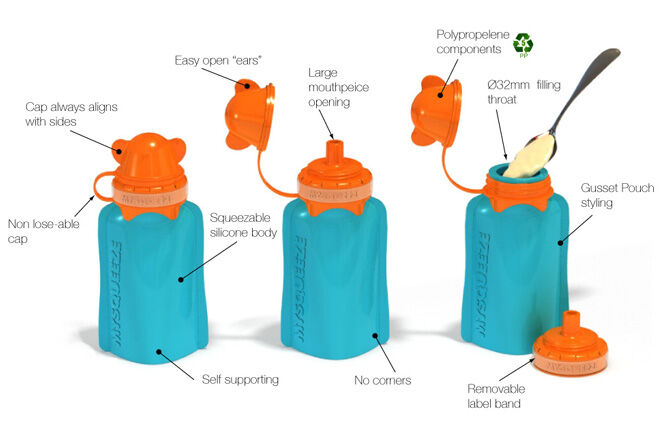 The BPA-free silicone body is soft and durable, with no sharp edges, and the parts are so easy to take apart and put back together that even a sleep deprived parent can do it! They're also incredibly easy to fill. A wide opening at the top is perfect for pouring without spills and is more than big enough to fit a teaspoon inside, for spooning in thicker foods.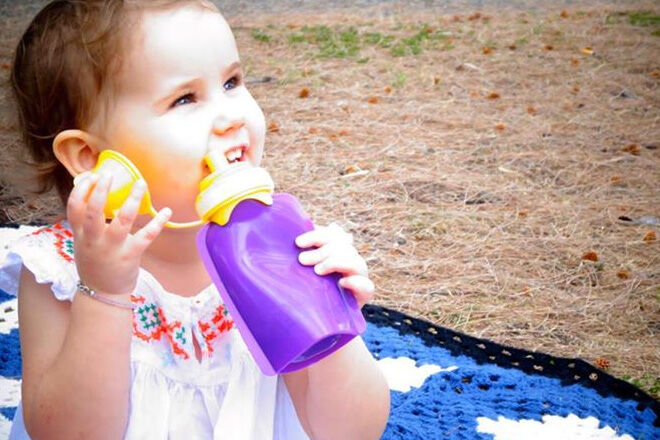 Speaking of the inside – there is more cleverness hidden within. The makers of My Squeeze designed the pouch with no corners on the interior for food to get stuck in, making it a cinch to clean. Of course, it's also dishwasher safe, which is the easiest cleaning method of all.
And it has cute little ears! How can you resist? Actually, the 'ears' are quite practical as well, acting as grippers to make the pouch easy to open. And the lid is permanently attached – so it can't get lost.
The base is self-supporting, meaning it will stay upright when you put it down on a table (no spills) and it can be frozen or microwaved so you can heat, eat, freeze and squeeze to your heart's content. The My Squeeze reusable food pouch is available in three colours so you can differentiate between foods or assign a colour to each child.
Perfect for filling with homemade baby food, yogurt, custard, smoothies and more.
Available at downthatlittlelane.com.au