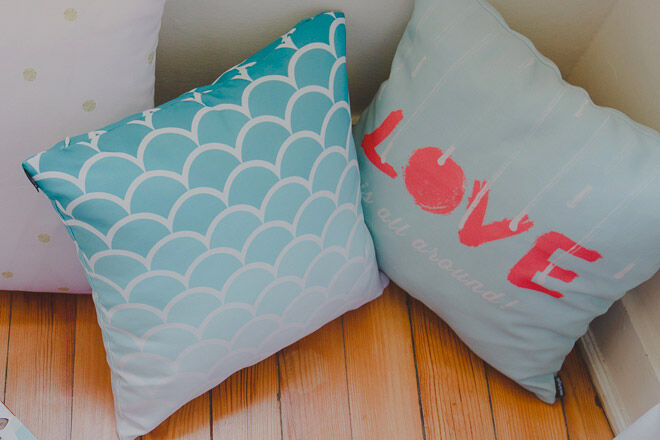 Tessa White from Down That Little Lane shares her favourite pastel room pieces to add gelato sweetness to kids' spaces and nurseries. 
Do you hear pastels and think girly? I think lots of people do but I am here to show you different… Take any pastel and mix it with grey and it suddenly finds its feet quite happily in a boys room. Pastels are big right now and they are being used as stunning accents by lots of designers.
I like to use timeless pieces for my main furniture and dress the room with unique accents that suit where you and your adorables are at that place in time.
1. Geometric Fabric Basket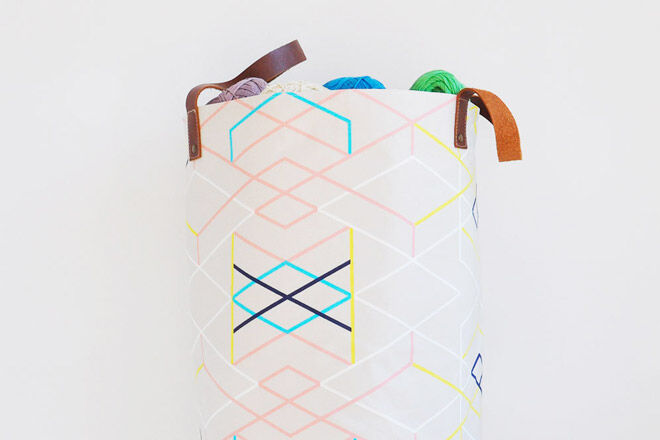 Fill it with toys, laundry, LEGO or shoes – whatever you wish. Either way, this Geometric Fabric Basket (US$98) will be something that will be of use for years to come.
2. Pastel Peacock Side Tables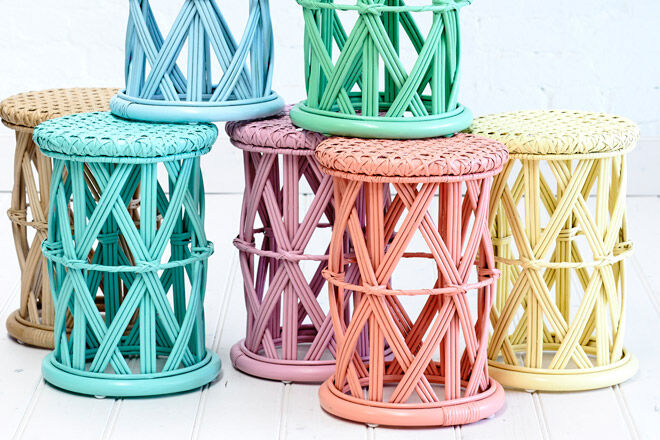 I have these Peacock Side Tables ($89) by The Family Love Tree. They are moved around a lot, side table or stool both work for me and my kids have even been known to turn them upside down and sit inside.
3. Gelati Wooden Towel Rack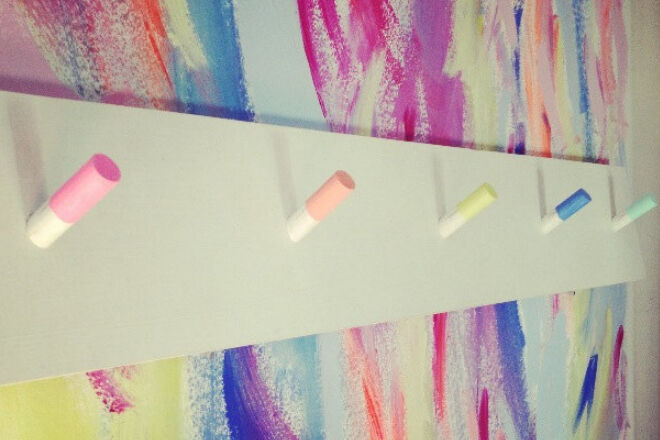 Truly this Gelati Wooden Towel Rail ($99) by The Eye Spy Milk Bar could be used for anything and for me it would never be towels as it would cover the pretty pegs. Made in Victoria. I dare say you might want one in every room.
4. Toddler Bean Bag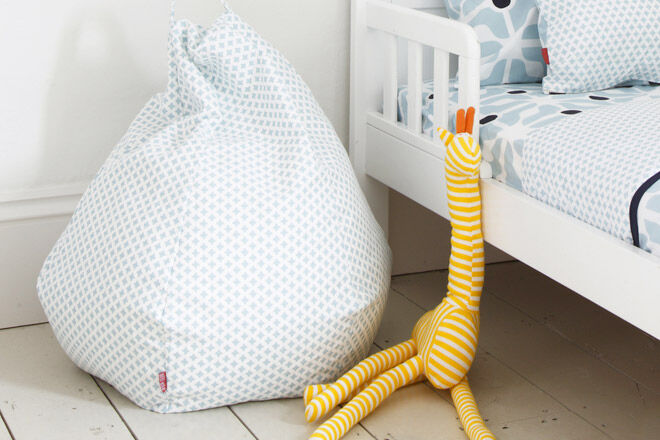 Bean Bags are a must have item in my house, often stolen by the dog, but mostly just a versatile seating option. These Olli Ella Toddler Bean Bags ($95) come in four colourways and are strong and sturdy. I love that the design is simple and will again age with the kids and their phases.
5. Handmade Whale Toys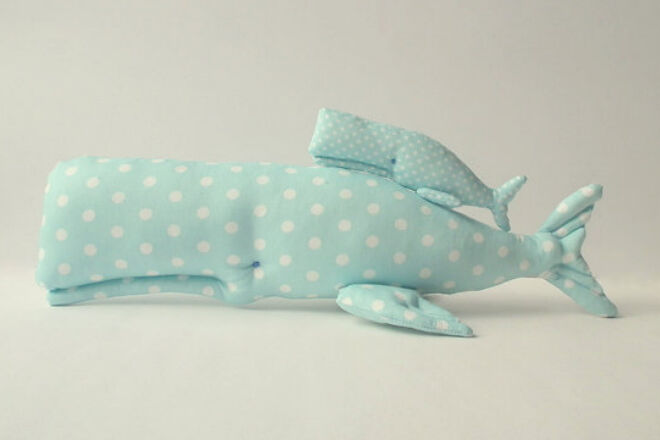 These minty fresh whales come in an array of colours and with this Stuffed Whale duo ($27) looking so cute together I would have to buy them both and have my kids share with me.
6. Vintage Circus Plates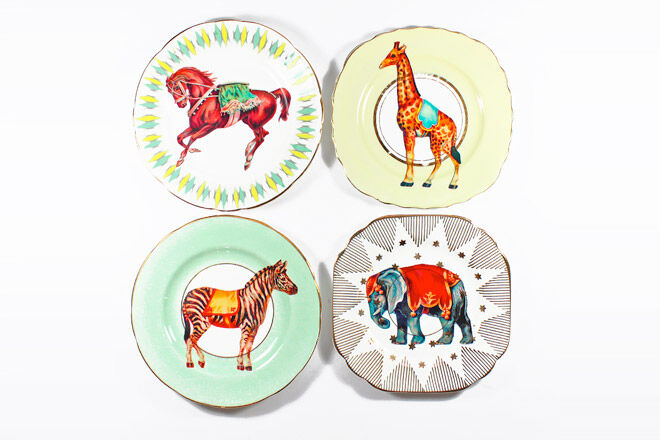 Well if these are not totally unique and an absolute keeper I do not know what is. Imagine passing down these Yvonne Ellen Vintage Circus Plates (£45) to your children for them to hang (up high) in their children's nursery in years to come.
7. Crazy About Love Cushion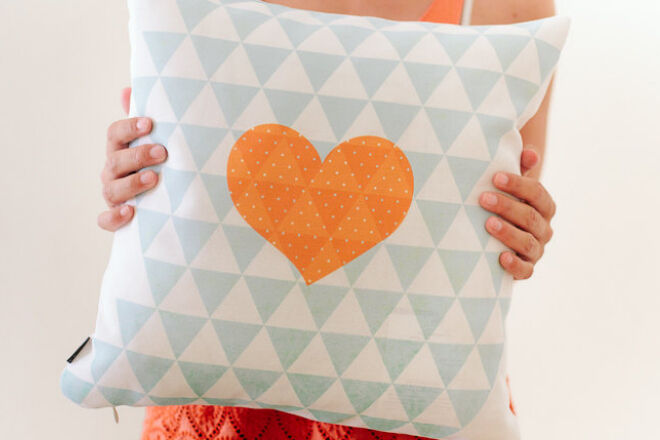 I am a little in love with every cushion from the Menina Lisboa collection (see more that the very top of this post) but the Crazy About Love Cushion (US$35) is perfect for a boy or a girl and will transition as they age so well it was my top pick.
8. Vintage Hot Air Balloon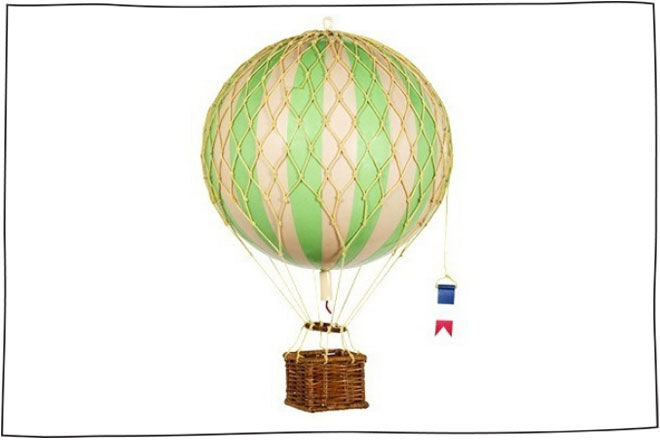 These are just magical! These Vintage Hot Air Balloons ($154.95) come in an array of sizes (with this being the largest) and also a fabulous range of colours including black for those who love some monochrome.
9. Fruit Salad Wallpaper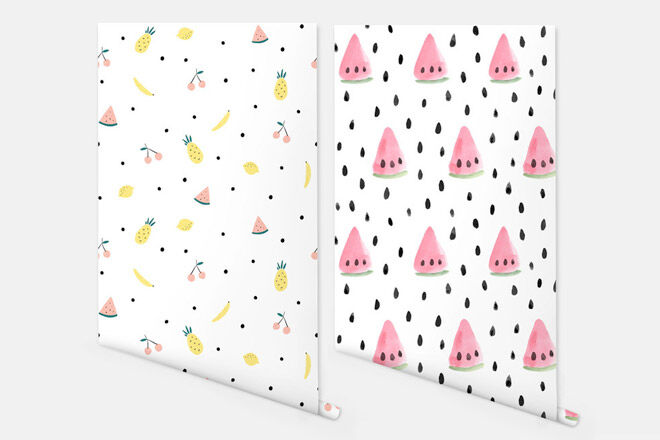 They may not always love to eat their fruit when served on a plate but they are bound to love this Jimmy Cricket Fruit Salad Wallpaper ($40 p/roll) and if you are not bold enough to do a whole wall why not do the inside of a bookcase for starters until you fall in love.