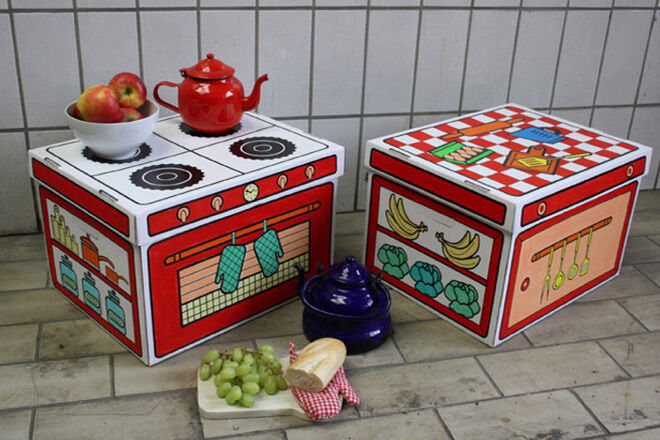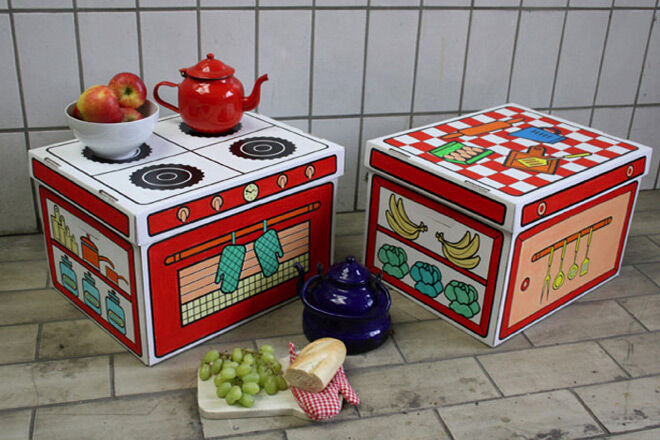 Dutch designers Villa Carton have created a range of storage boxes that not only tidy toys away, but also keep the kids entertained for hours, and we think they're a brilliant idea!
The black and white boxes, available in kitchen ($14.95) and robot ($14.95) designs, are an ingenious way of introducing fun and play into our everyday household items. Each set includes two boxes. For the kitchen set, you get a cooktop and an island bench, and for the robot set you get a head and body that can be stacked to create a robotic friend.
Keep them monochrome or get out the paints and crayons and let the little ones style their own storage. And when play time is all said and done, the toys go safely away inside. Yay.
Villa Carton storage boxes are available from cheekielilmonkie.com.au