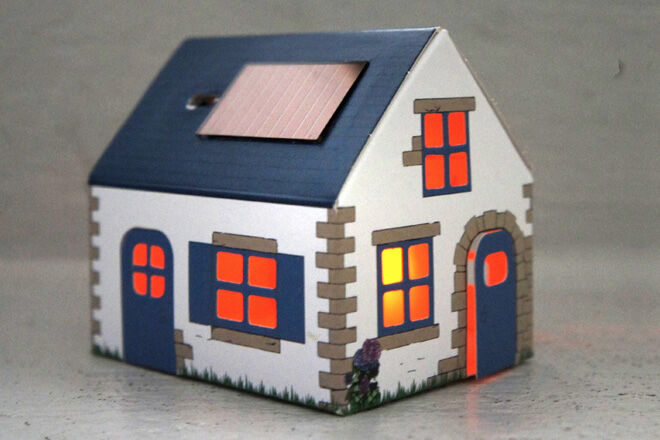 It's a little house inside a little house to keep your little one calm at night.
These Casagami solar powered night lights are tiny cardboard structures that come flat-packed for a DIY build. You press the pre-cut pieces out of the cardboard sheets and then install the solar panel in the roof. Place the little house in your window to charge up during the day, and then at night time they will offer a welcoming glow for up to five hours.
Designed in France, you can choose from a range of pre-decorated classic French houses, go modern with bright patterns, or stay sleek and minimalist with white or brown card.
Colour in or decorate the house to add a bit of custom architecture, or leave it in its original state for a beautiful soft glow at night. Fire imaginations and scare the monsters away by inventing stories about your little fairy house: full of fairies to protect children at night.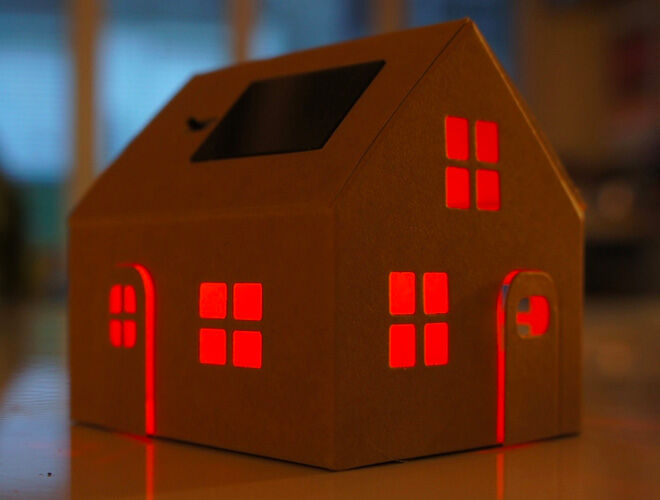 Inexpensive and cute, these little houses make a fun, crafty gift with a chic European vibe. They would also look gorgeous as a little Christmas village display.
Available from etsy.com.au