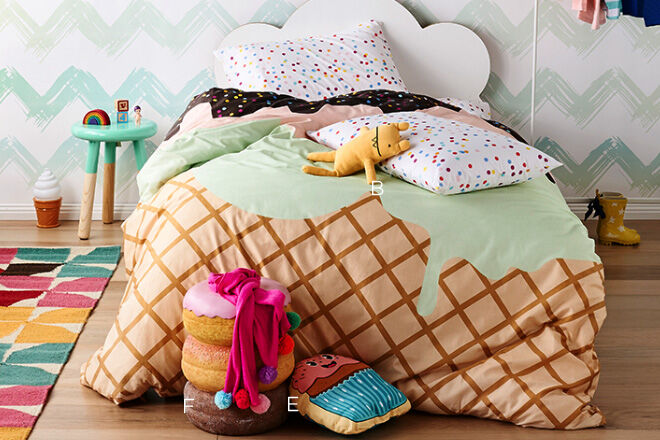 If you're looking for a creamy, sugary, vanilla-flavoured hit, there's no need to open the freezer. Ice creams are everywhere right now! From bedlinen to jewellery to clothing and accessories, frozen treats are finding their way on to t-shirts and toys. We've rounded up a few of our favourite flavourful finds to serve up the ice cream theme. Delicious, right?
Above: Sack Me Sunday Sundae bed linen collection (from $35).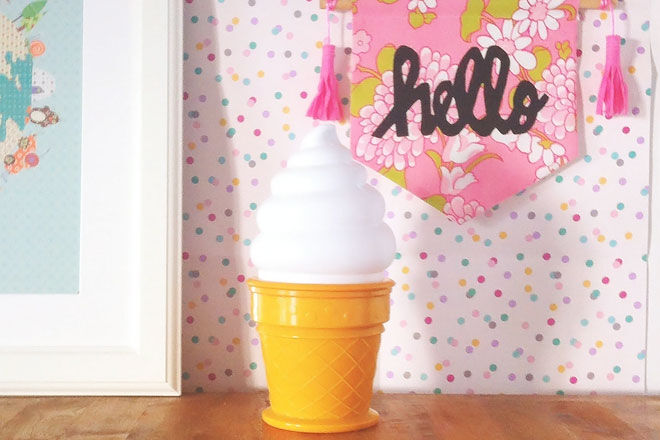 Ice Cream Light ($29.95) from Down That Little Lane.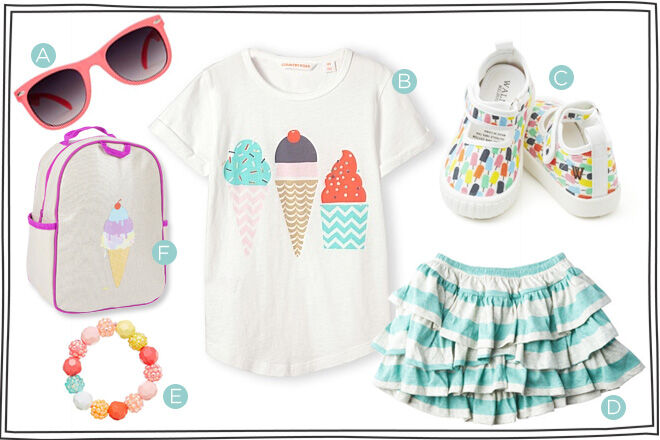 A.  seed classic sunglasses ($24.95) / B. Country Road ice cream t-shirt ($34.95) / C. Walnut canvas Mary Janes ($29.95) / D. Paper Wings mint frilled skirt ($52.99) / E. seed lolly bracelet ($9.95) / F. Apple and Mint backpack ($44.95)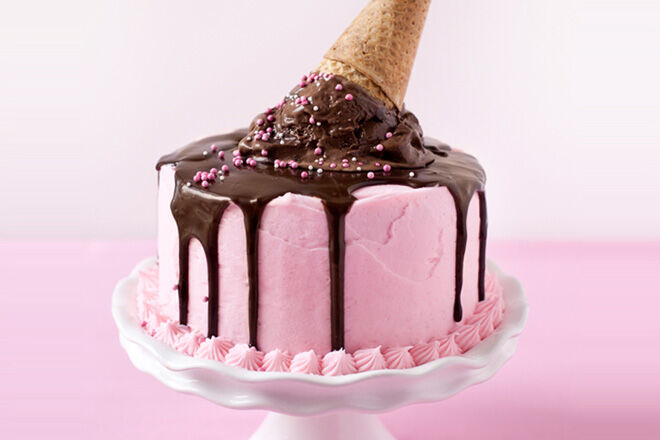 Ice cream cake inspiration via One Charming Party.
Ice cream honeycomb decoration from Down That Little Lane ($8.95 each).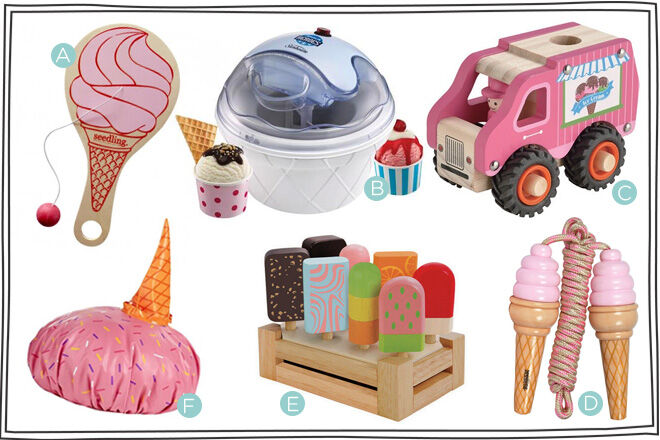 A. seedling ice cream paddle ball ($7.95) / B. Sunbeam Snack Heroes Ice Cream Maker ($39.95) / C. Wooden ice cream truck ($13.95) / D. seedling ice cream skipping rope ($11.99) / E. Im Toy wooden ice cream set ($34.95) / F. Ice cream cone shower cap ($8.50)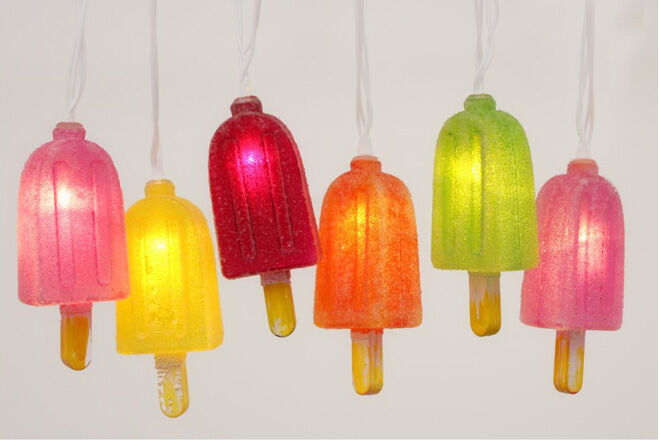 Delight Decor ice lolly string lights.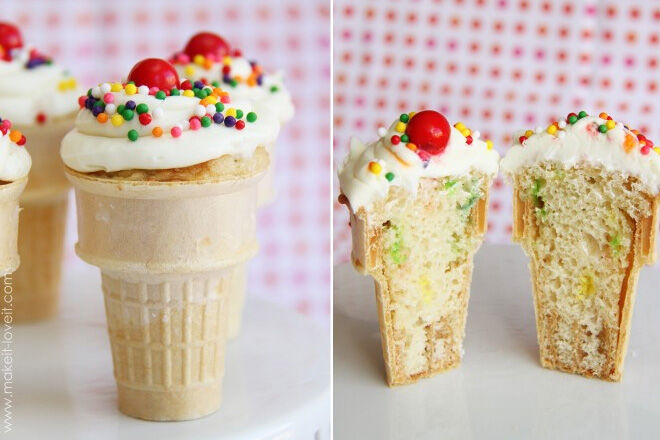 Ice cream cone cupcake recipe via Make It & Love It.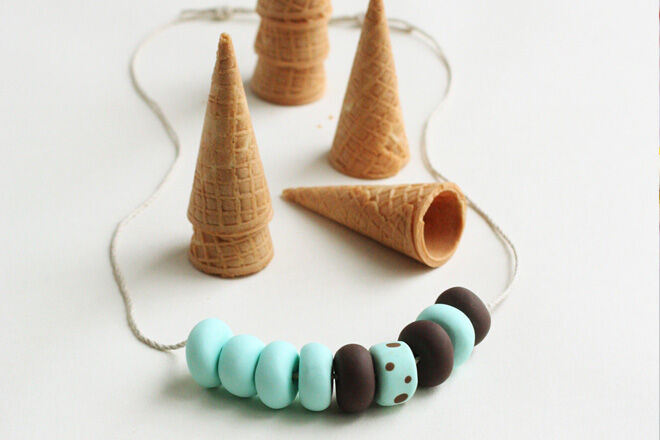 Tasty Circus peppermint ice cream necklace ($50).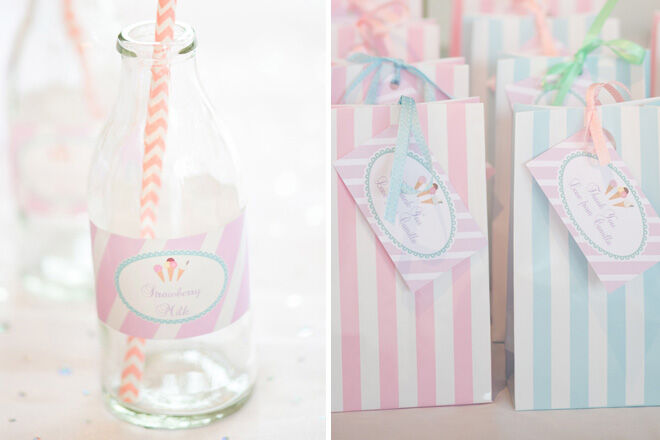 Love JK personalised ice cream party stationery.