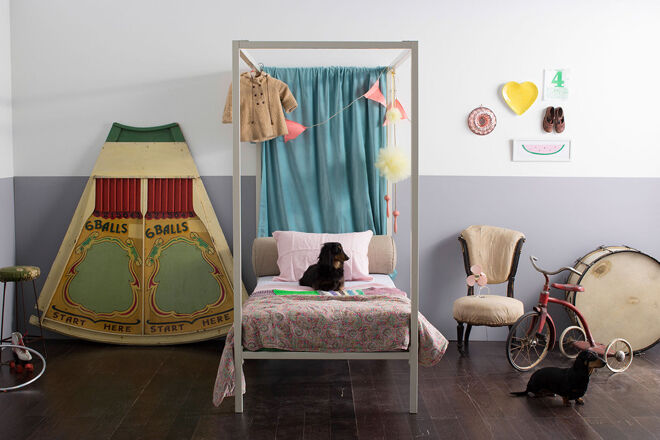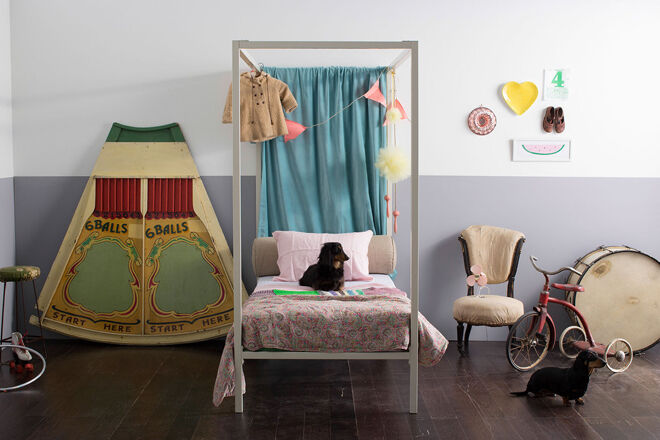 We all love a good collab, don't we? Hot on the heels of their pop-art partnership with Kip & Co, Incy Interiors are taking a more minimalist route with their latest collaboration.
The Megan Morton Incy Interiors range is a pared-back take on the four-poster bed: a clean-lined, square metal frame available in black, white or a range of custom colours … from a moody silver grey to a gelato-toned lilac, to a bright pop of yellow. There's even the option to request a two-tone paint dipped effect if you want to stay bang on trend.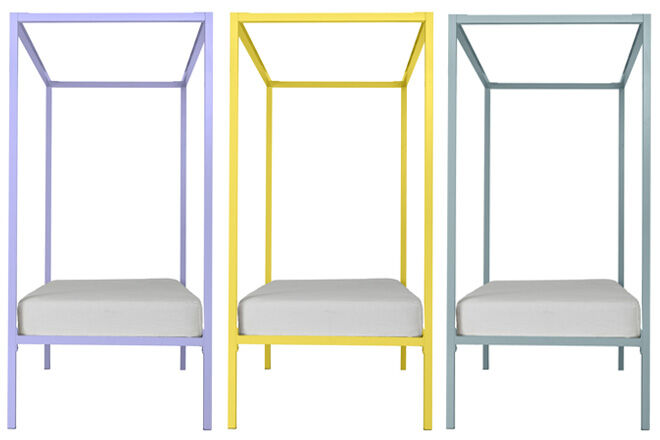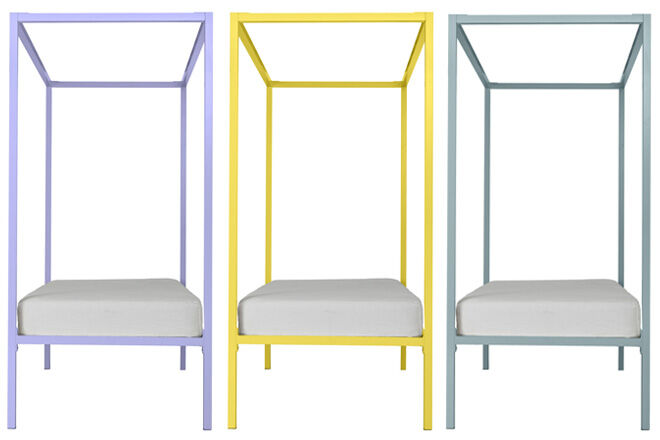 It's up to you how you style it. Add white muslin curtains for a romantic, beachy look. Hang garlands and fairy lights for a bohemian vibe. Or go monochrome and minimal. The beds are available in single size (from $799), so you can make all your children's four-poster dreams come true, or upgrade to Queen or King to bed down in one yourself!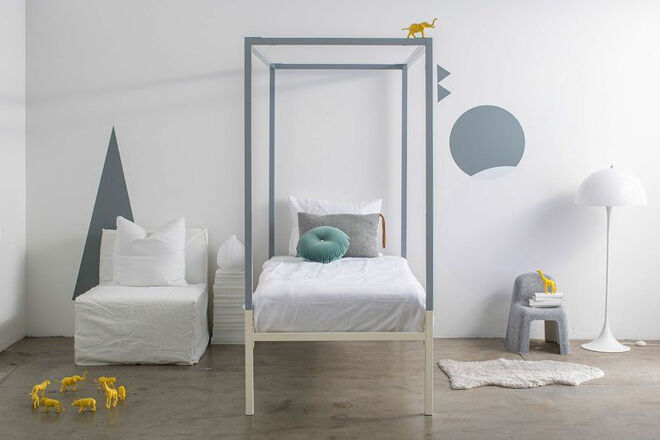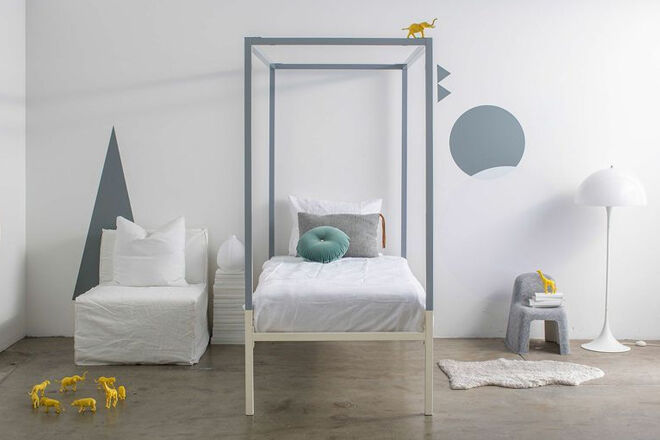 Known for her stellar styling skills and inspirational approach to making and creating beautiful homes, Megan Morton is a natural fit for designing kids decor (she wrote a book about inspiring children's spaces, after all).
And we are always impressed by Incy Interior's commitment to pushing the boundaries on children's furniture and continuing to offer something fresh, different and out-of-the-box. We can't wait to see more!