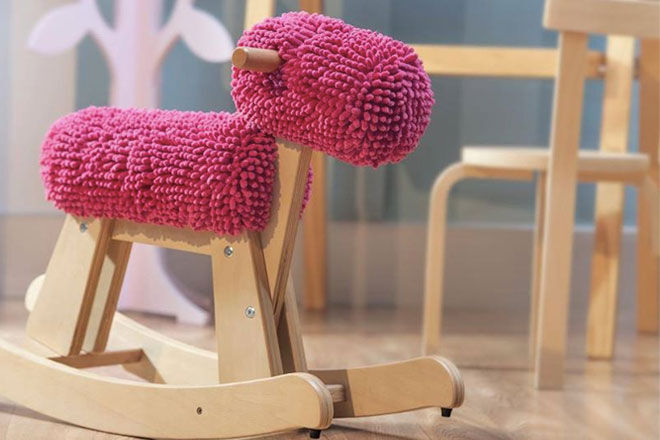 The fabulous people at Mocka have really nailed the art of making fun, high quality toys.
Their wonderfully woolly Larry the Lamb ($79.95) is a funky, modern redesign of the traditional rocking horse. Your little one will adore the touchably soft toggle fabric coat, which makes the Mocka rocking lamb extra comfortable to play and rock on. And the beautiful birch plywood frame is strong, sturdy, and of course, safe.
But Larry the Lamb is not just a fun toy – he'll also help to build your child's developmental skills, including balance, coordination and imagination.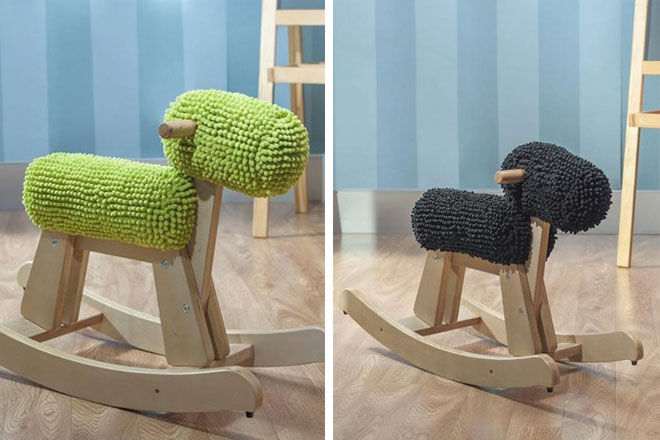 Available in pink, green and black, Larry the Lamb is a great way to add a splash of colour and a touch of texture to any nursery or bedroom. He's also portable enough to be taken from room to room, or even out to the garden on a nice day. Plus he's handily unisex, and suitable for children from 12-36 months to boot.
After rocking on Larry the Lamb all day, your munchkin definitely won't need to count sheep to fall asleep at night!