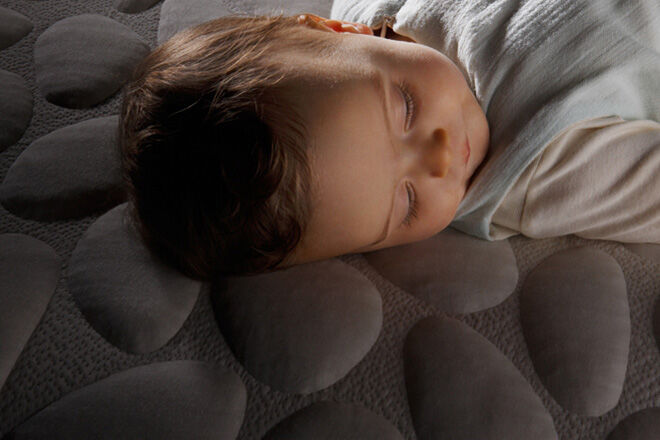 Babies and toddlers spend a lot of time in their beds (not all of it asleep!) so it makes sense that someone thought to re-invent the cot mattress.
Nook has designed the Pebble Pure Cot Mattress ($349) to take organic infant mattresses to a whole new level. These beautiful mattresses are incredibly fancy, featuring a certified organic coconut core and layered with an inch of natural latex. The Pebble Pure Mattress ensures a firm, breathable sleep space for infants and toddlers.
If you're concerned about allergies or are keen to seek out chemical-free options for bub, the luxe, non-toxic Nook Pebble mattress might be a worthy investment. It's hypoallergenic, anti-fungal, anti-dust mite and anti-microbe.
Nook mattresses are also designed to change as your child grows: Infants sleep on the firm coconut side and toddlers can use to the latex side.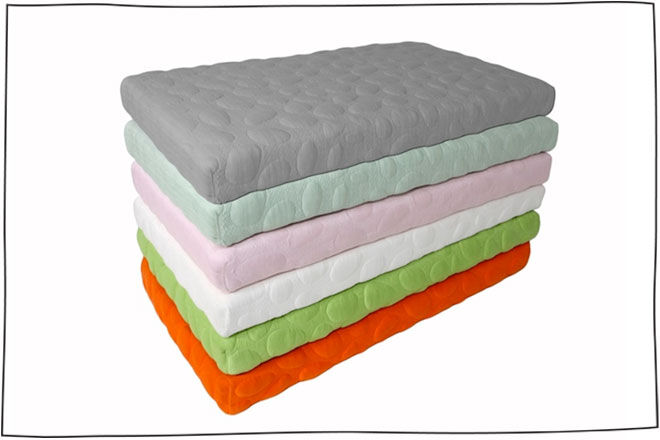 Each mattress also comes with a beautifully soft Pebble Wrap, available in simple white but also available in a soft blue, pink, orange, green, grey and white.
The Pebble Wrap is pretty spiffy: the asymmetrical surface facilitates airflow over and through the mattress, and the non-toxic nano-layer prevents liquid, dirt and oil from seeping into the mattress. Silky eucalyptus wicks moisture away from the skin, helping sleeping infants maintain a consistent temperature. The Pebble Wrap can also be unzipped and machine washed (try doing that with your average cot mattress after a nappy leak!)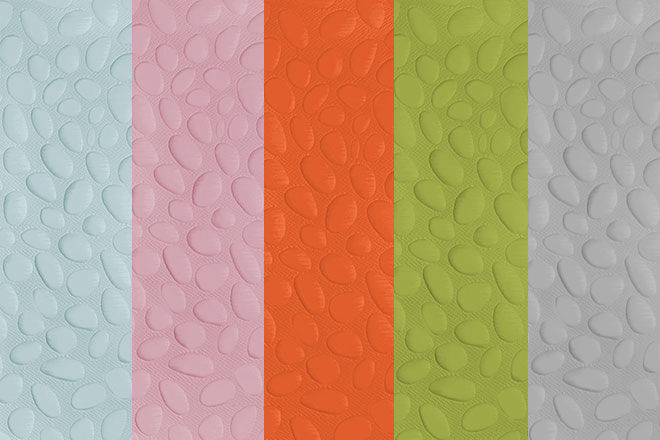 And when baby is awake, you can continue all the benefits with the Nook lilypad playmat ($185) a round floor pad made from the same material as the Pebble Wrap, that can be folded and carried anywhere. Or the Pebble Lounger ($462) a lightweight, waterproof and portable toddler chair that takes the pebble technology in to your reading nook or TV room.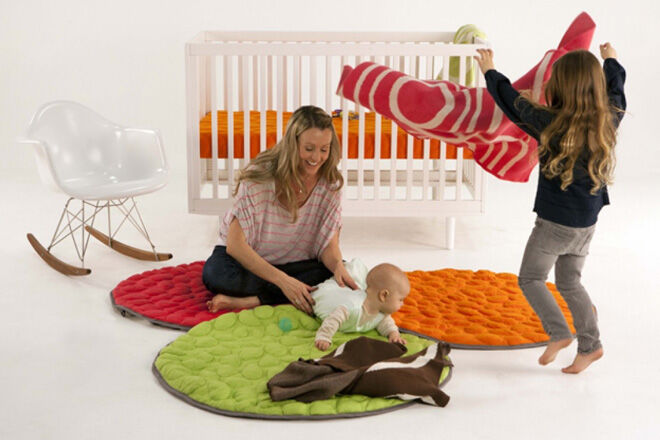 Available from the Little Kidz Closet