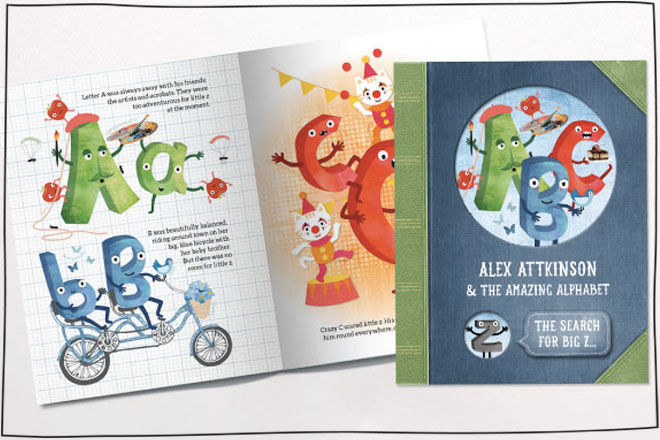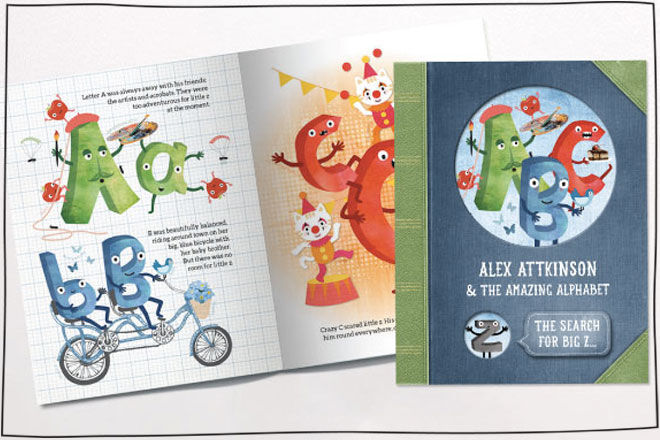 We love the excitement that comes from starting a new book with your munchkin. There's a sense that anything can happen as you turn the pages and become immersed in the story together. But move over Harry Potter and Little Miss Sunshine, because now your little one can be the star of the story thanks to personalised story books from Tinyme.
Your child's name will appear on all 28 pages of the educational yet fun-packed story, so they're always smack bang in the middle of the adventure. They're also surrounded by a host of other fantastic characters who'll feel like friends in no time.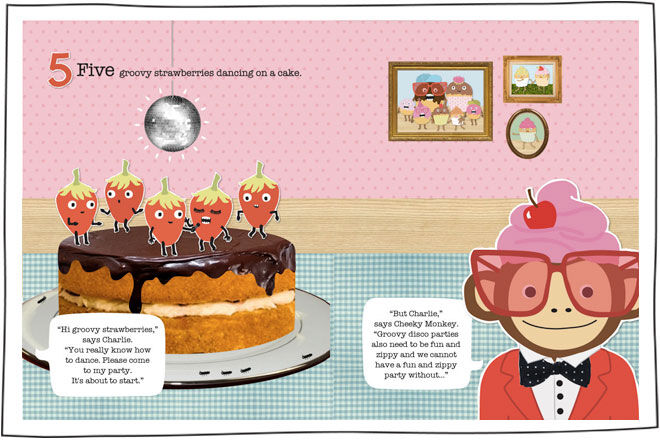 There's a story for even the most discerning of little readers. The first title in the series, 'The Extremely Excellent Party', sees your little one prepare for a party with Cheeky Monkey and friends. It even comes in a choice of pink or blue (not that we're encouraging children to judge a book by its cover!)
The newest book in the range is 'The Amazing Alphabet'. In this story, your mini protagonist joins little z to help him work out which member of the alphabet is the perfect friend for him. It's a wonderful tool for gaining an understanding of both upper and lower case letters of the alphabet.
These books are educational fun at its best, cleverly making the development of literacy and numeracy skills child's play. Some of the stories can also help young minds learn about famous landmarks, national icons, native animals, cultural foods and geography.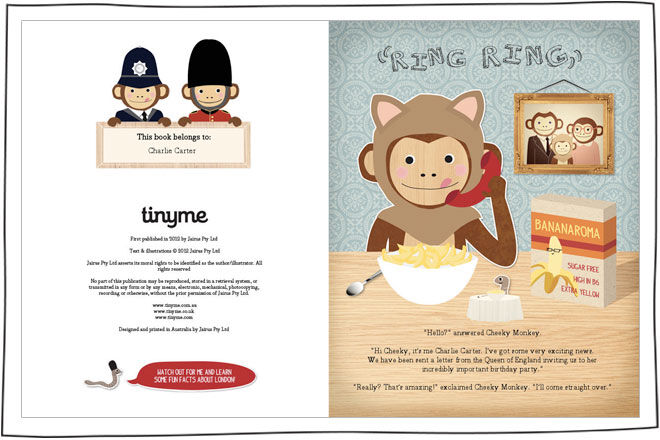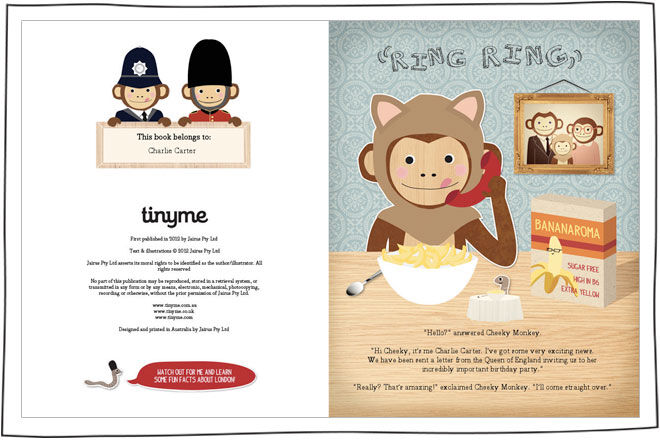 Your little one's personalised story book is soft covered and professionally printed – just like something you'd find in a bookshop or library. Each title comes in two sizes, and they're suitable for young children being read to up to early primary confident self-readers.
These books are a definite winner for kids whose names do not often appear in print! And thanks to the wonders of modern technology you can even preview how the name will appear on the pages. Then it's just a case of sitting back and waiting to surprise your mini me at storytime.
Available from tinyme.com.au