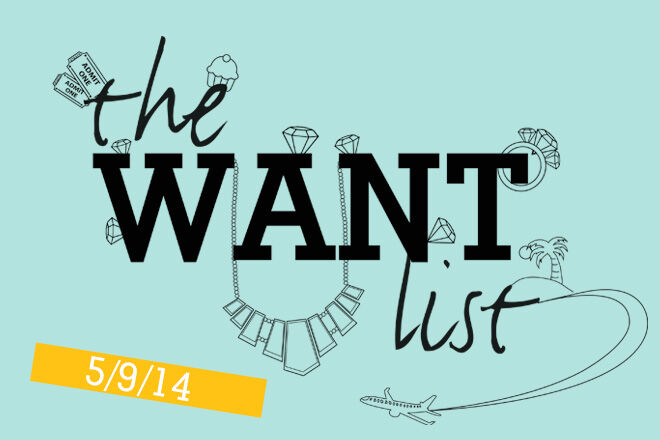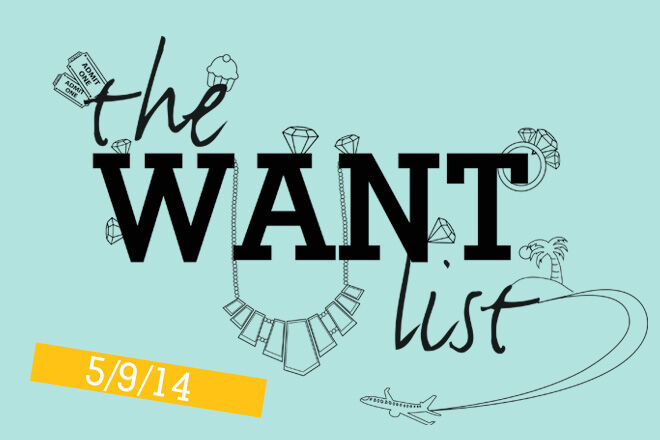 It's the the first official weekend of spring … hooray! And boy are we ready. We're feeling pumped and happy and full of the chirpy, blossomy freshness of the season – with loads of things to do and see on our WANT list. Of course, the most important thing we WANT is an awesome Father's Day making the men in our lives feel super special.
Here's what we're crushing on this week …
WANT to MAKE … Dad cookies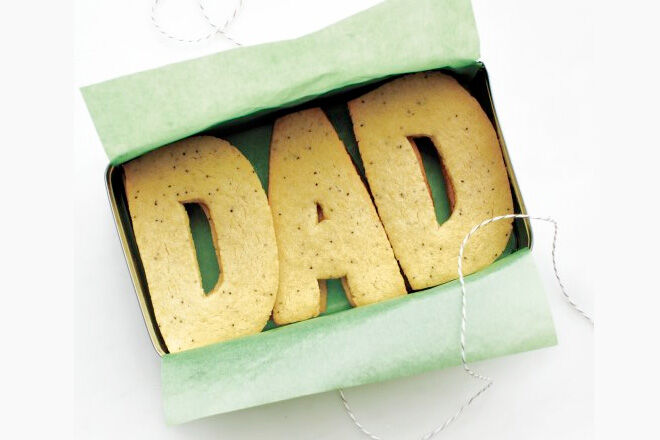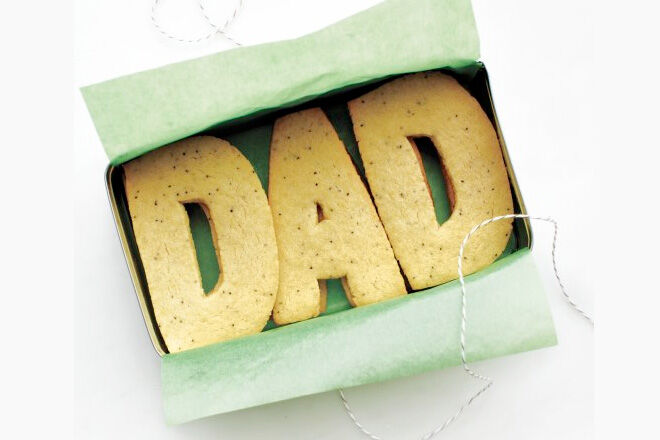 We want to make sugar cookie dough and cut out some delicious edible letters with this recipe and templates from Martha Stewart. We're sure Dad will love them. But we think we should make some extras, too. You know … for testing. Perhaps spelling MUM.
WANT to BUY … a Dombo Cup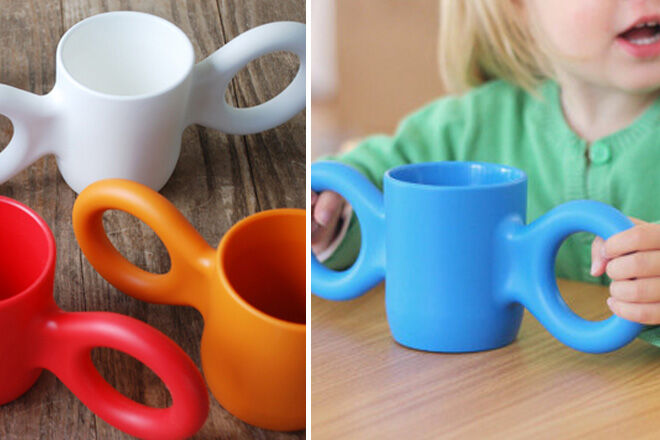 Designed by Richard Huttens, the 'Dombo' is an unbreakable cup with a case of elephantitis. The big 'ears' for handles are super easy to grip and help kids learn to drink on their own. We love the ridiculously playful yet practical design – and how hilarious kids look when drinking out of them!
WANT to WATCH … Crash Test Mummies & Daddies
Starting on ABC2 this Wednesday, Crash Test Mummies & Daddies is a documentary that follows five couples from different backgrounds and lifestyles for the four months after birth. We've seen the first couple of episodes and they brought back a slew of memories of the newborn days … those incredibly joyful moments, those oh-my-god-what-have-we-done moments and the realisation that your life will be devoted to a tiny person forever more.
WANT to BUY … a smart ring
I seem to suffer from the little-known and very specific ailment called ringtone deafness. No matter what ringtone I set and how loud it is, when I'm out my phone appears to be completely SILENT – probably muffled by the baby wipes, assorted hair ties and a banana its buried under in the depths of my handbag. So the idea of a smart ring sounds awesome. You pair it with your phone and it will vibrate to tell you when your phone is ringing, that you have a text message, or even deliver your Facebook notifications so you can see exactly how many likes the latest photo of your kitten is getting. You can even scroll through messages with a teeny tiny touchscreen. Technology is amazing, people.
(Not sure if we) WANT to SEE … The new Frozen short movie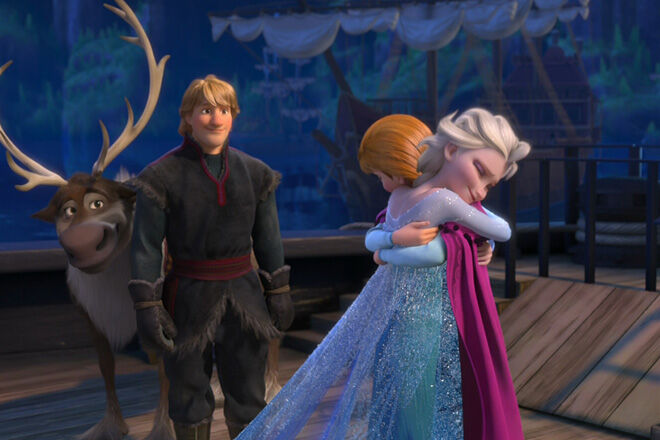 Let it Go is still going strong in our circles. In fact we, did a Frozen party shoot yesterday (more on that soon!) and the song in question is earworming its way through my brain as we speak. So … are we ready for a new Disney power ballad? Perhaps it will be a welcome change to hear our little girls (and boys) belting out something new. Because Disney has announced Frozen 2 (cue squealing!). Well, actually it's just a short film, called 'Frozen Fever,' which will be released in 2015. According to Disney's blog, the story will centre around Anna's birthday. Elsa and Kristoff are planning a big bash for her … but yet again Elsa's icy powers put things at risk.
WANT to BUY … a baby bowtie onesie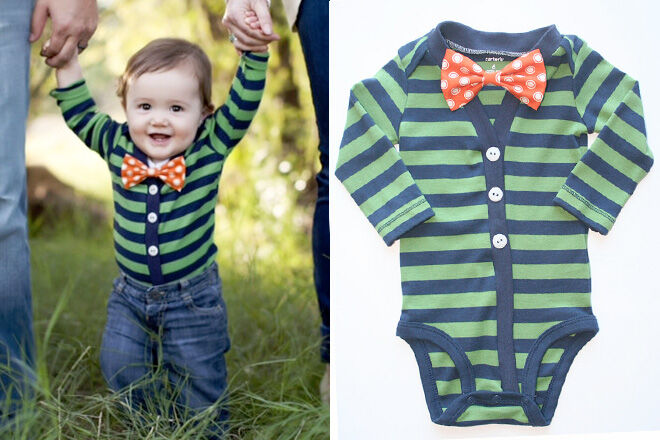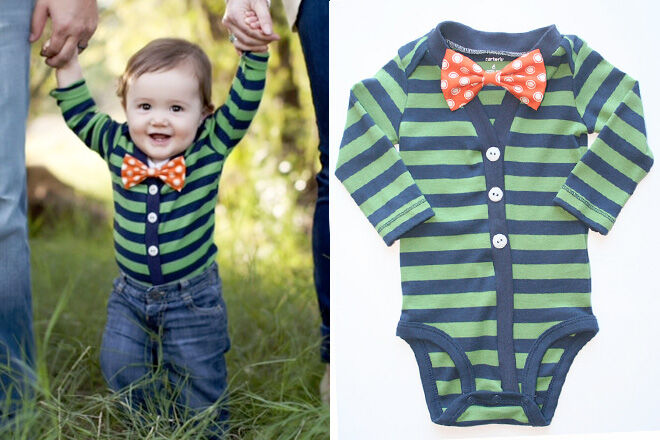 For your dapper tot, this cardigan-style onesie complete with attached bowtie will ensure he never looks dressed down. If only grown-up dressing could be so easy. Wouldn't it be awesome if shops sold entire pre-styled outfits that we could just zip ourselves in to – including accessories. But what would we do with all the extra time we used to waste on wardrobe crises?
Have an awesome weekend. Enjoy the spring weather!
MGV x