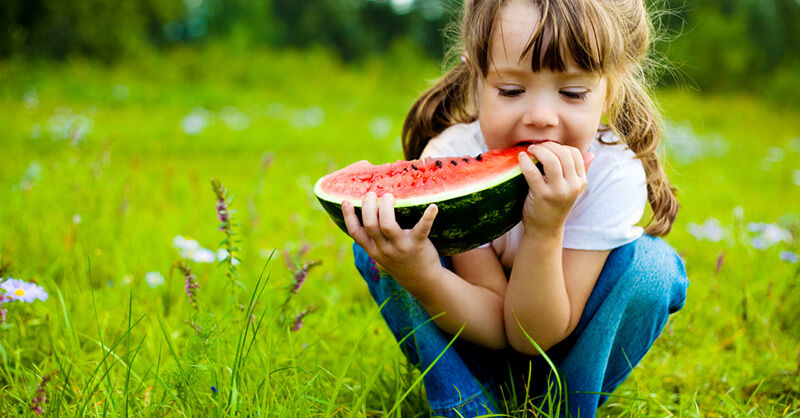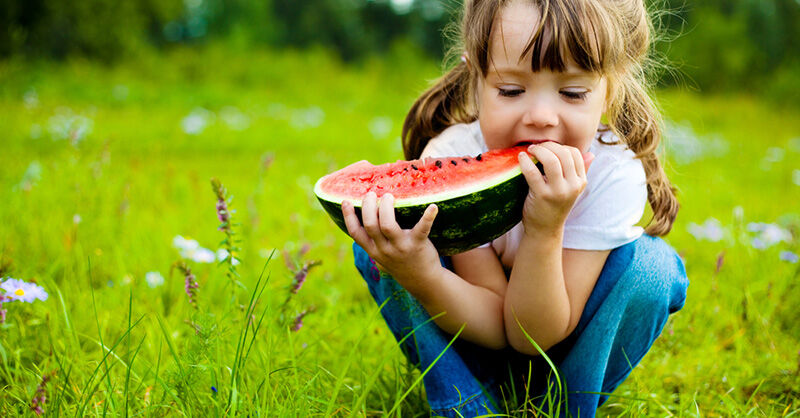 The pineapple decor trend is showing no signs of disappearing , but there are a few other plants and fruits hot on their heels … and watermelon is numero uno. Down That Little Lane's Tessa White shows us how to get wild about watermelon with new seasons fashion, homewares and more.
 1. Watermelon headband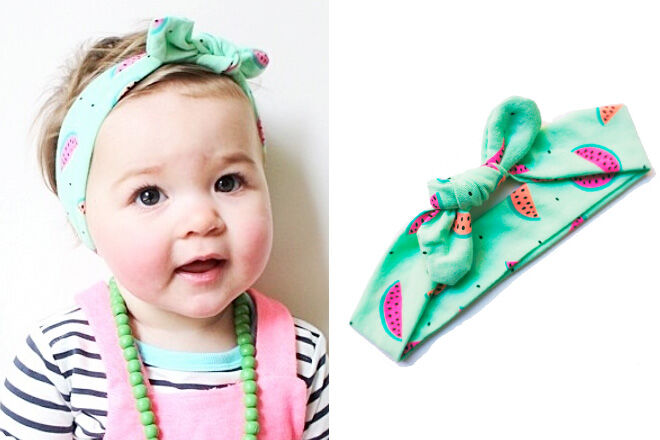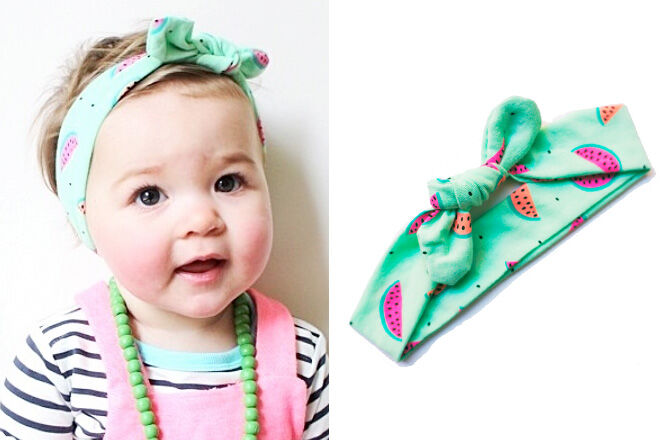 Even if your little person was acting up a treat you would never be able to stop a smile breaking if you turned to see them in this Kapow Kids Watermelon Headband ($14.95)
2. Watermelon vase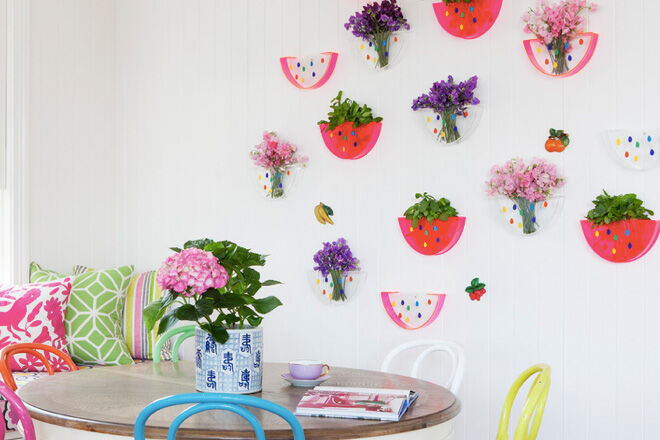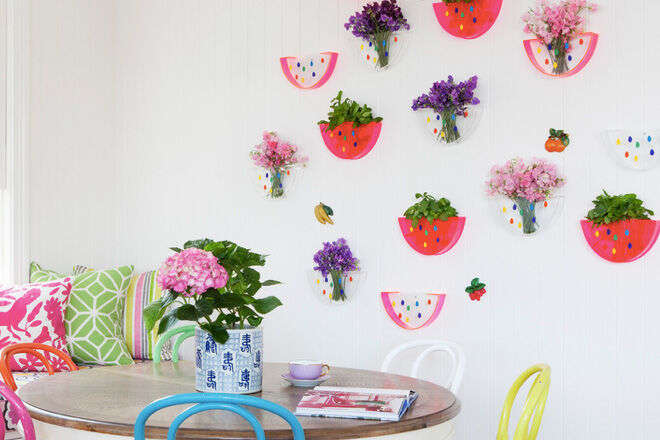 A cluster of these Lovestar Watermelon vases ($99) would add a fruity cocktail to your walls year round.
3. Watermelon wallpaper
The full wall or just a feature strip, this Jimmy Cricket watermelon Wallpaper ($40) is oh so cute. I have seen a few people decorate the back of bookcases with it too, which looks amazing!
4. Watermelon cookies
We all know the kids will be rushing to eat their fruit when it comes in the form of watermelon Cookies! No special cookie cutter required, get the how-to from Glorious Treats.
5. Watermelon lamp
This Heico watermelon Lamp ($198) looks so realistic it's good enough to eat. Not a bargain price for a child's room, but it would age with the kids. Hey, I would like one now and I am nearer to 40!
6. Happy watermelon cushion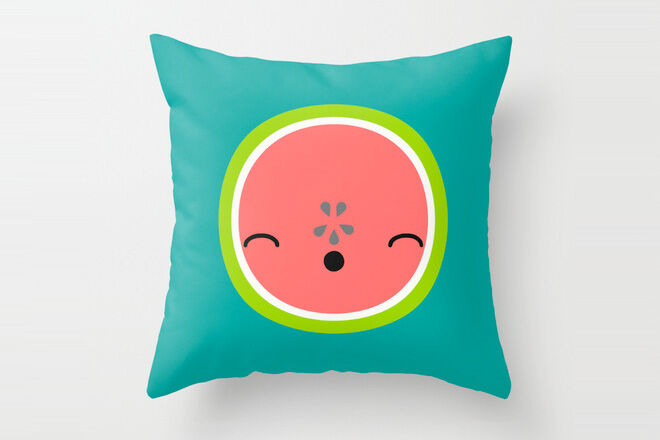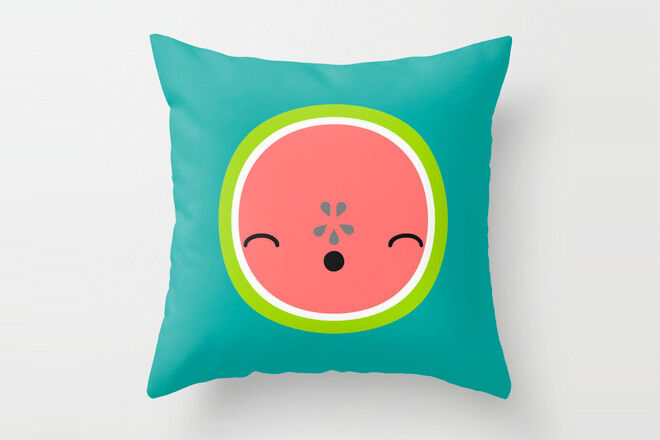 I totally adore the whole collection from House of Wonderland but the Happy Watermelon Cushion ($37) just, well, makes me happy!
7. Missie Munster romper
Perfect for the warmer months for little ones. The Missie Munster watermelon romper ($39.95) might even hide some of the juicy dribbles from eating Watermelon all summer long.
8. Watermelon Wall Decals
Pops of Pink that you can peel and reveal. These removable watermelon decals ($42.95) by Speckled House would be a fab idea for renters.
9. Watermelon Watch
Possibly a little early to think Christmas but um, hello, the ultimate stocking stuffer? This Watermelon Watch ($39) by May28th is so cute and useful at the same time. (Time … you see what I did there?)
10. Watermelon wood print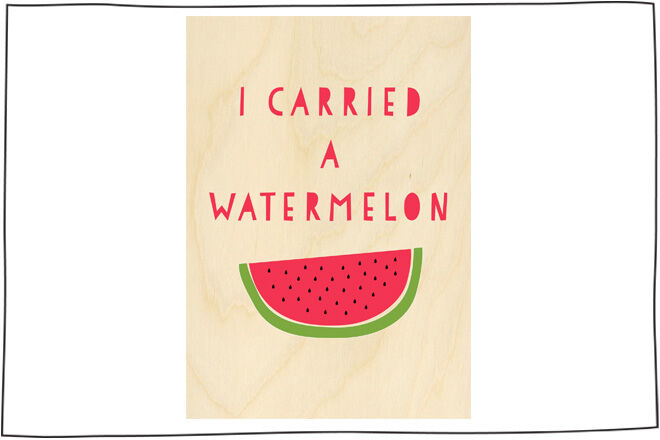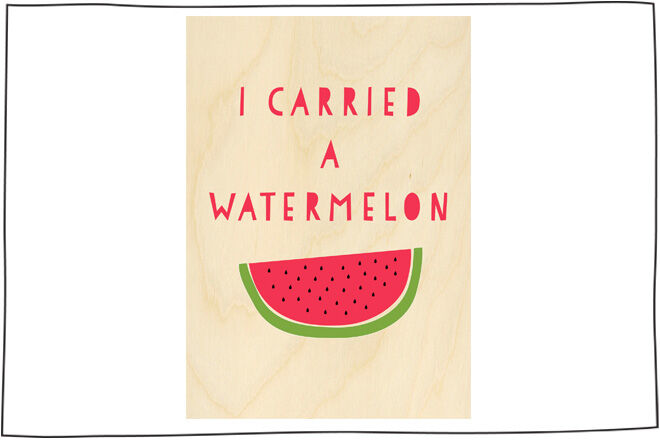 Channel your best Dirty Dancing lines with this 'I carried a watermelon' wood print ($60).
11. Watermelon outfits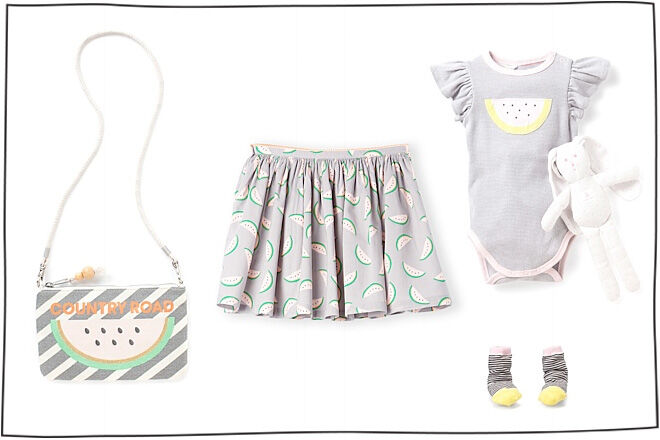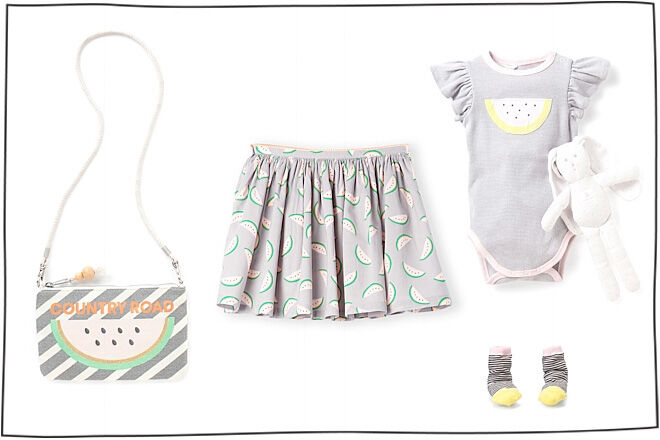 Country Road has gone watermelon crazy this season, printing pastel-hued versions of the fruit on bags, skirts, tees and onesies.
12. Watermelon juice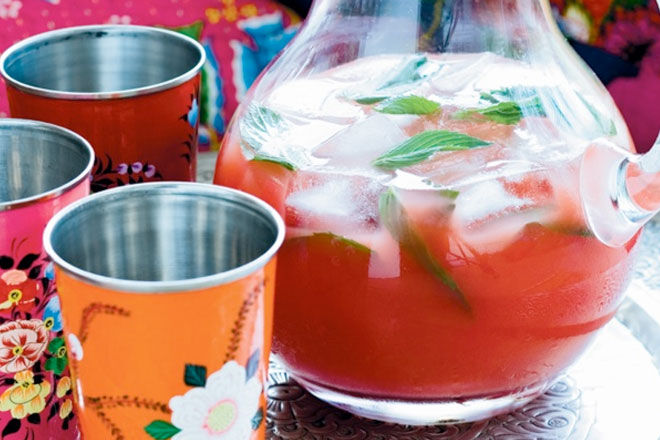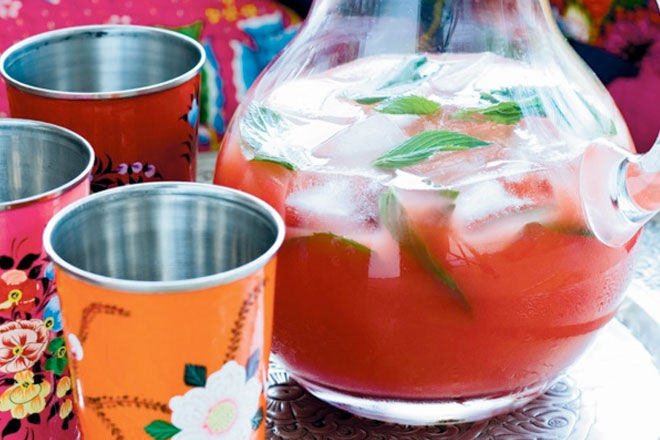 A kick of ginger and mint will take your fresh watermelon juice up a notch. Here's a recipe.
13. Watermelon rug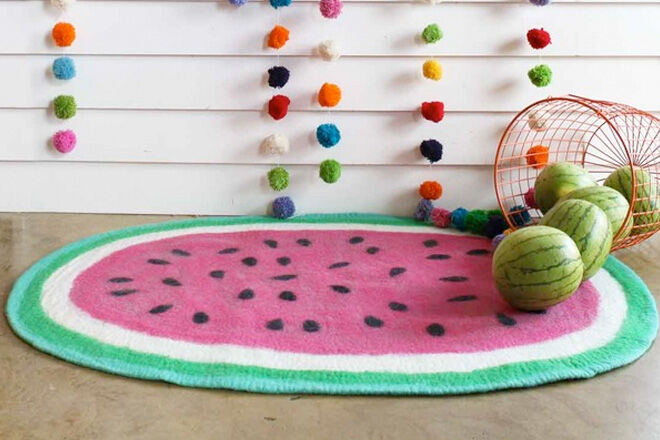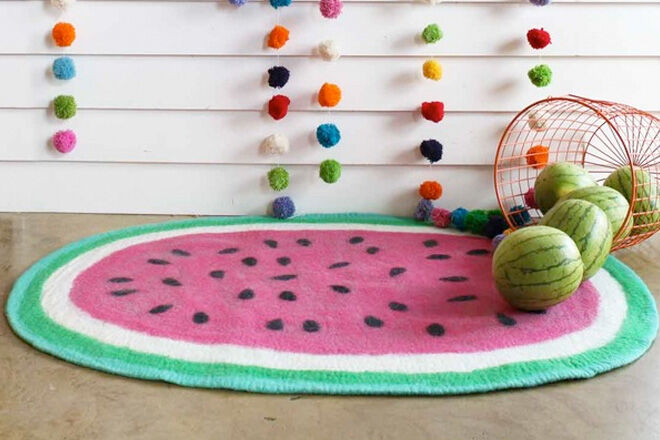 We've done walls, clothes, accessories … so now it's time for some watermelon on your floor! Down To The Woods watermelon rug ($250).
14. Watermelon pillowcase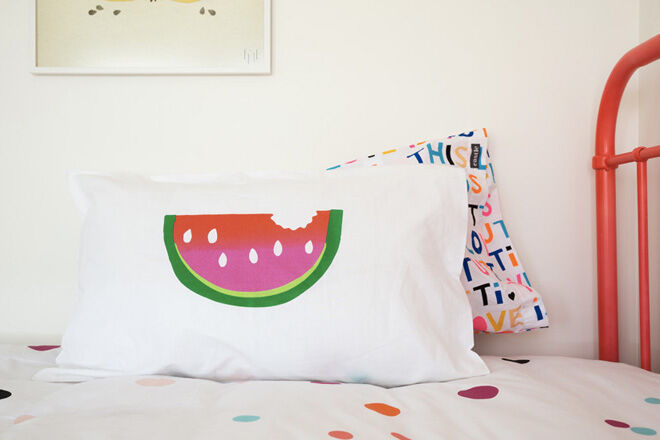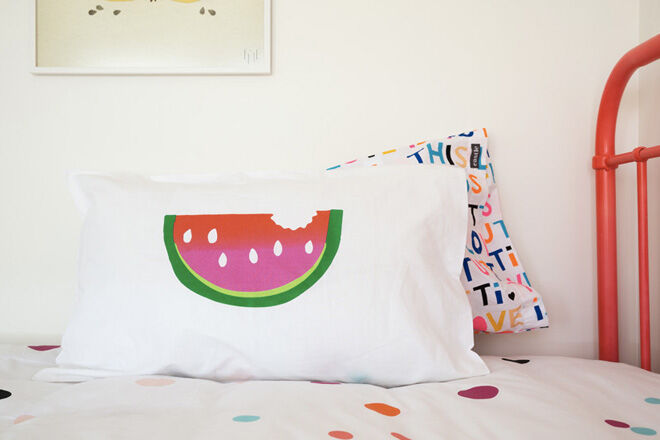 Do you get hungry during the night? Have a midnight snack with a watermelon pillowcase ($32). Sweet dreams!