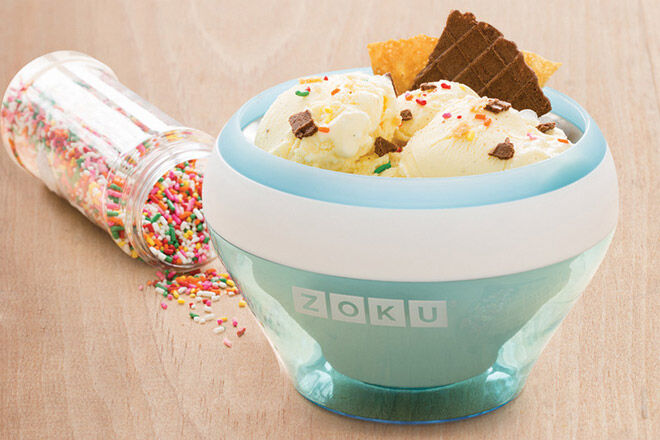 Feeling a little hot under the collar? Zoku has got our spring and summer cool-down treats all wrapped up!
We first encountered Zoku's awesome Quick Pop Maker several years ago and it was a serious WOAH moment. Delicious, homemade, preservative-free icy poles made in under 10 minutes. How was it possible? We couldn't have been more excited if it had come with a free hoverboard and a flying car …
But Zoku haven't stopped there. Introducing your favourite new game-changer gadget for summer: the Zoku Ice Cream Maker ($39.96). You'll never be stuck wishing for an instant treat on a hot day, because this little device makes individual portions of homemade ice-cream in minutes. You keep the special bowl insert in the freezer and when you're ready for a creamy treat, simply pour in your ingredients and then stir and scrape to watch your ice cream form before your very eyes.
Ice cream in an instant
The bowl comes with recipes for classics like vanilla, chocolate, lemon sorbet and fruity combinations like peach or strawberry lime. But there's no need to stop there. The Endless Summer Recipe Book ($19.95) tells you how to whip up a host of amazing flavours like white chocolate fudge swirl, zesty rocky road, fruity frozen yoghurts and more.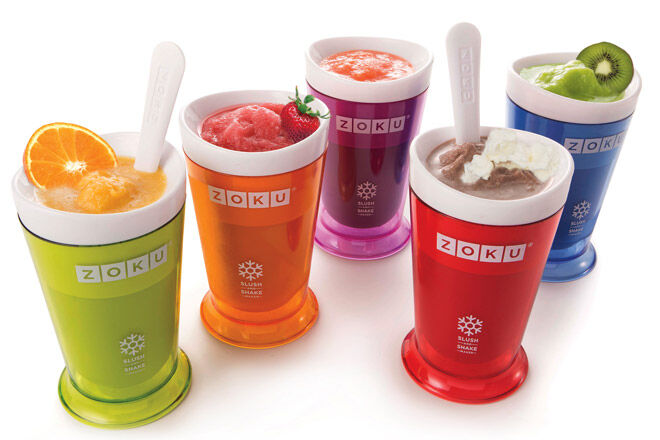 The freeze-and-stir instant treat theme continues with the Zoku Slush & Shake Maker ($29.96), an icy cup that will turn your favourite drinks in to a frosty slushy perfect for cooling down on a hot day.
Add creamy smoothies for an icy shake or your own fresh juices for a healthy slush. You can even turn your morning cuppa in to an iced coffee on hot days!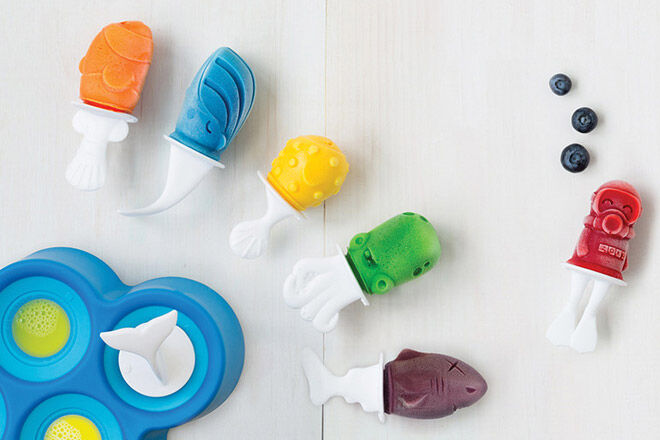 If prefer to take your time with your icy poles, Zoku also have a range of Slow Pop Makers (from $31.95). We adore the Sea Pop Moulds, perfect for delighting kids with marine inspired popsicles using juice, yoghurt or cordial. The innovative moulds are made from soft silicone which makes the pops super easy to remove, and we love the 'sticks' … each one is different, and eating the popsicle reveals the 'skeleton' of your edible creature inside!
Roll on summer, we're ready.
Available from urbanbaby.com.au