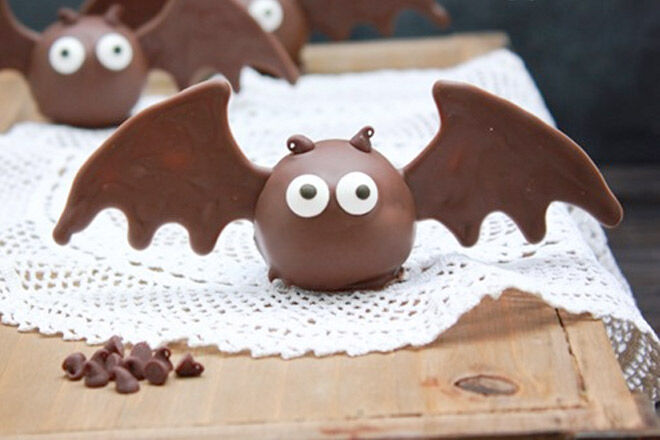 With the spooky season nearly upon us, we thought it was time to share our freaky food findings! Gather your little monsters and let your imaginations run wild with these wacky Halloween food ideas. Here's our top terrifying treats!
Boo brownies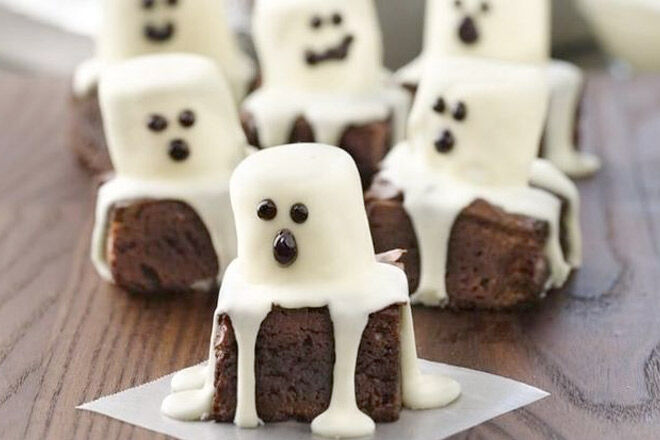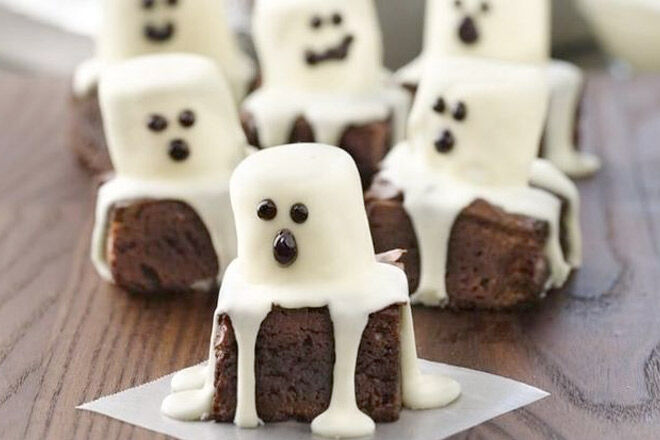 BOO! Tempt the Trick or Treaters this year with a tray of Spooky Boo Brownies from Betty Crocker. Just be warned, these are so delicious you may have the little terrors coming back for more!
Candy heaven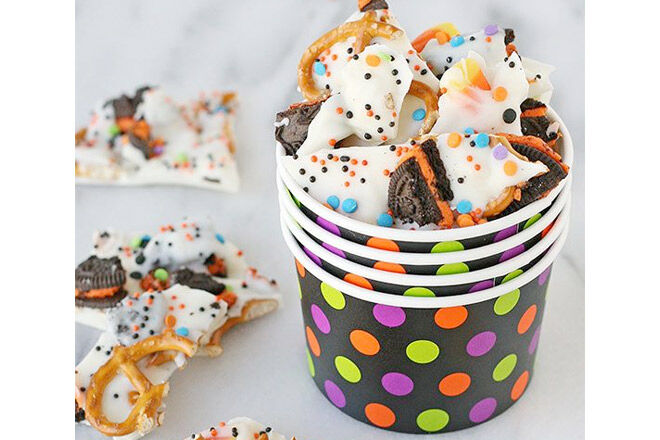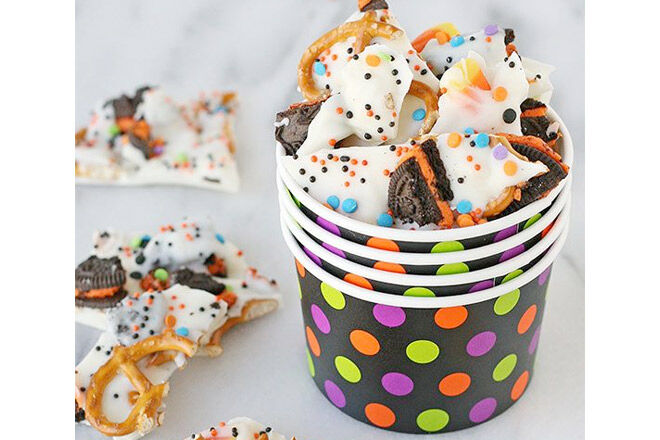 For a quick and easy treat to keep the monsters mouths happy whip up a batch of candy bark from Better Homes & Gardens. Salty and sweet, it's the perfect Halloween party treat!
Mini mandarin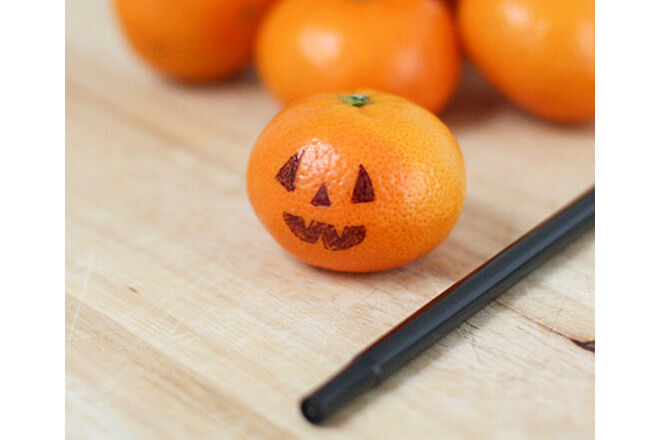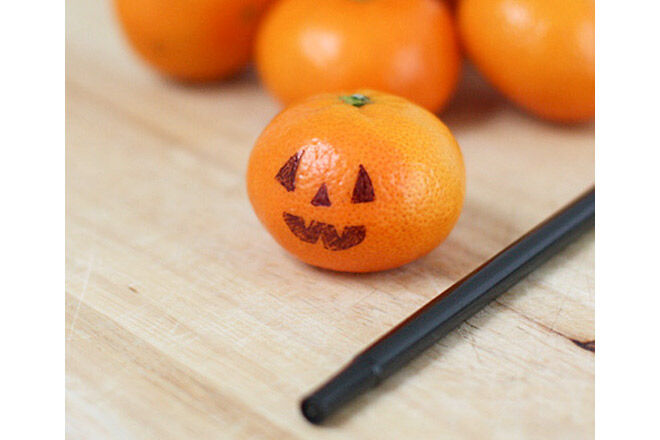 No excuses with this one! What could be simpler than these decorated mandarins by Disney Baby? Pop into your little one's lunch box on Halloween for a spooky surprise at lunchtime!
Yummy mummy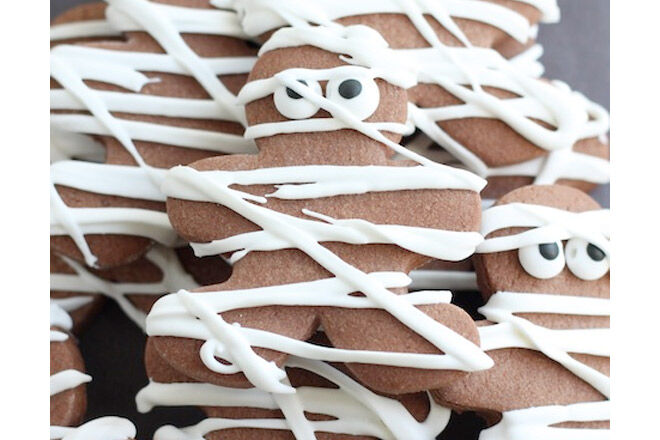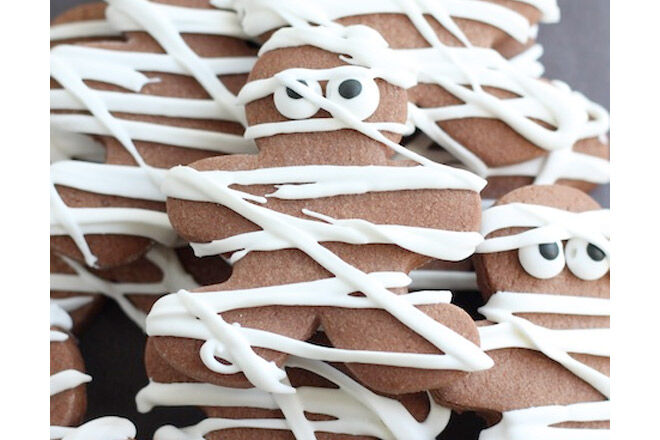 Pull out the Christmas cookie cutter and get all 'wrapped up' in these chocolate & pumpkin spiced mummy cookies from Created by Diane! Those googly eyes are watching you!
Crawling creature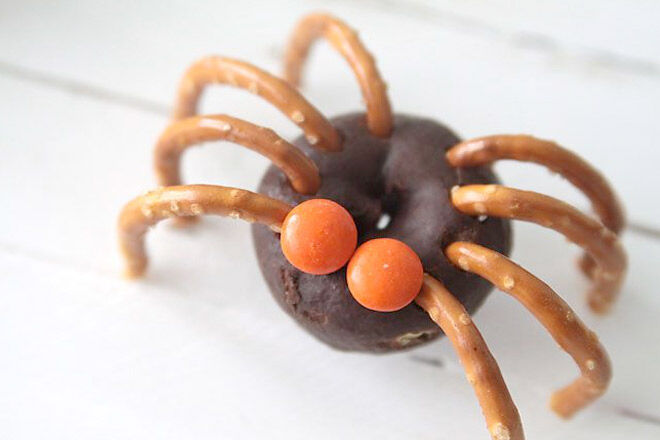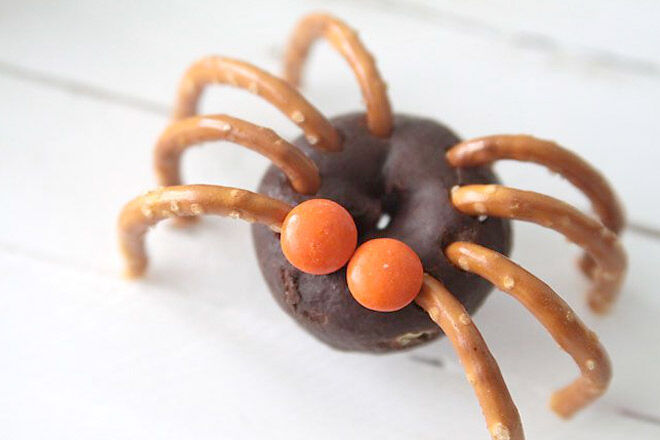 The whole family can help create these crawling spider doughnuts from It's Always Autumn. It's fiddly fun but definitely worth it!
Creepy cupcakes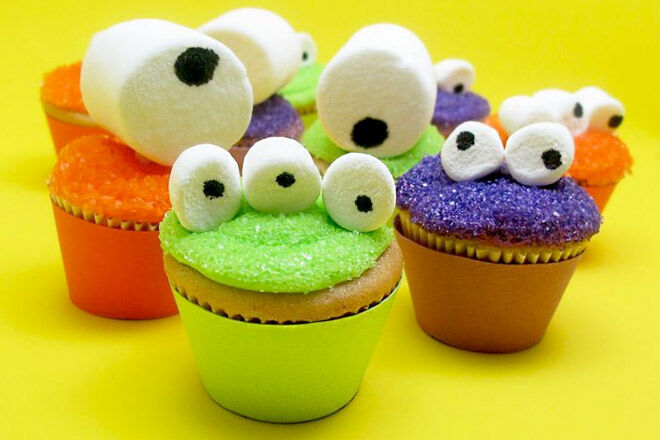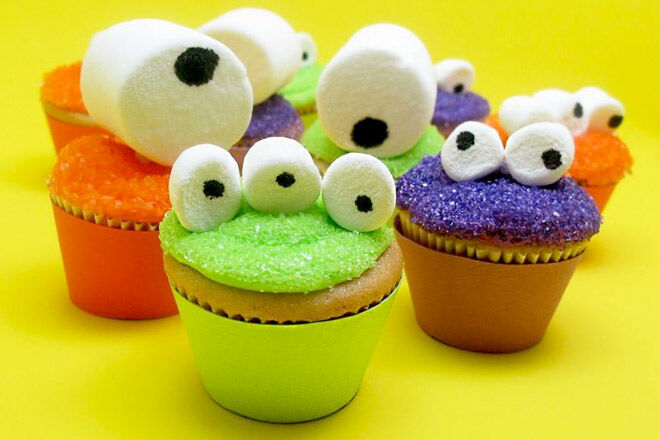 The Decorated Cupcake certainly knows how to scare away little fingers! Just jazz up your frosting mix and add large marshmallows to create these creepy looking cupcakes.
Freaky fruit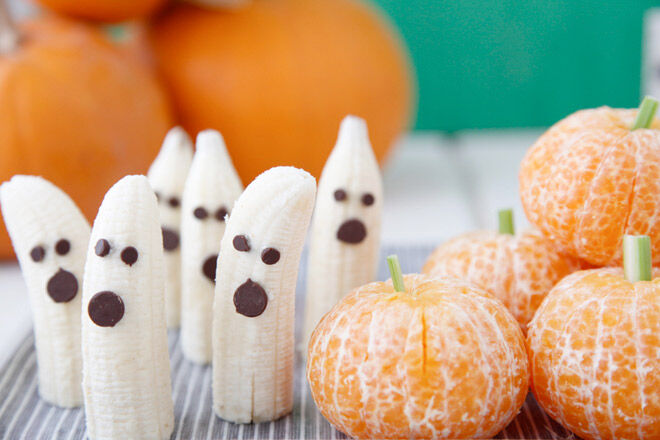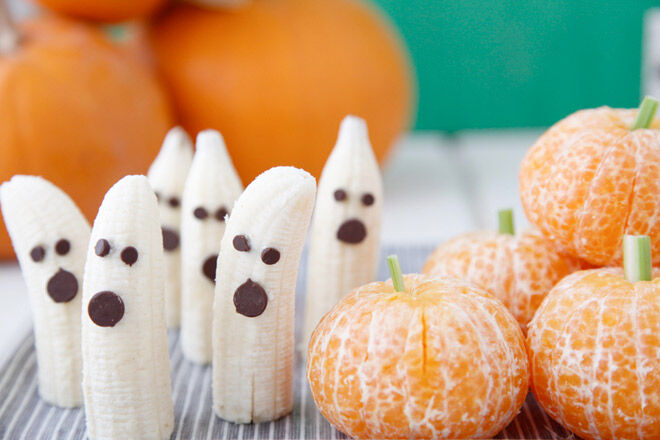 Halloween doesn't always have to be about the sweets and lollies. If you want to add some healthy food to your fun feast why not try these freaky fruit ideas from Weelicious. Ghost bananas and pumpkin mandarins anyone?!
Spooky printables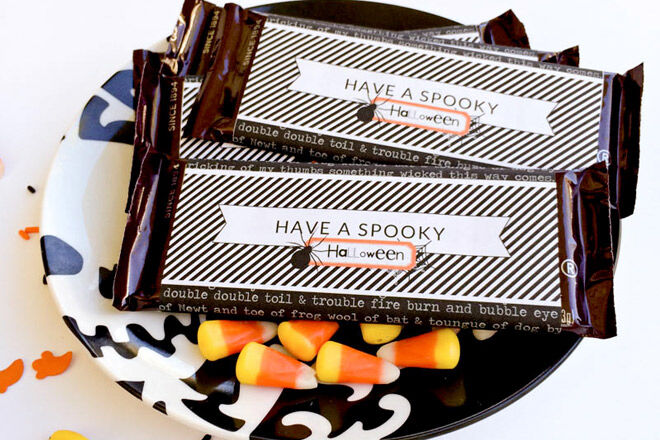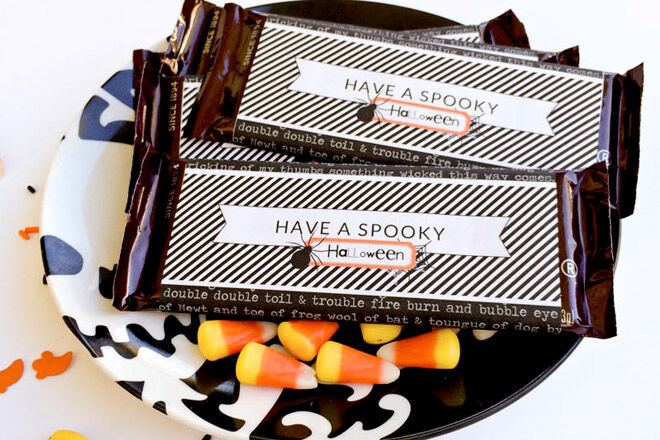 If you're short on time to get creative in the kitchen take advantage of the free printables from Lilluna! Download the template, cut out with scissors and stick to bars of chocolate and drink bottles ready for when the monsters arrive.
Donut you know it's Halloween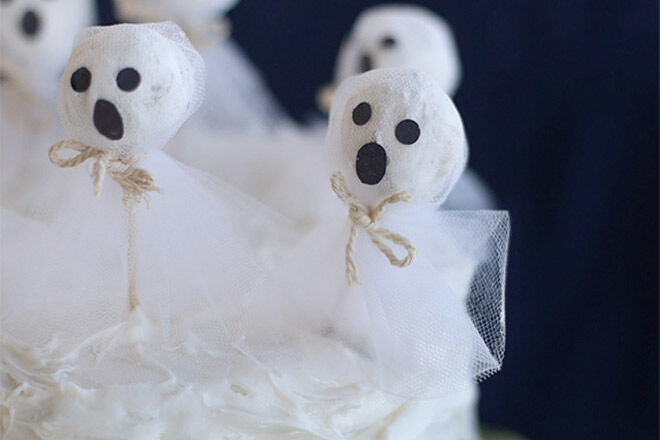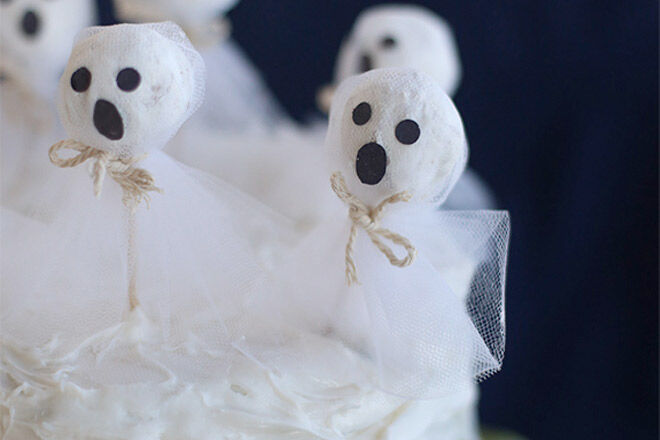 Ever wondered what happens to the holes from doughnuts before? They get turned into little spooky ghosts of course! Check out this idea from Say Yes or try with lollypops instead.
Grab a bag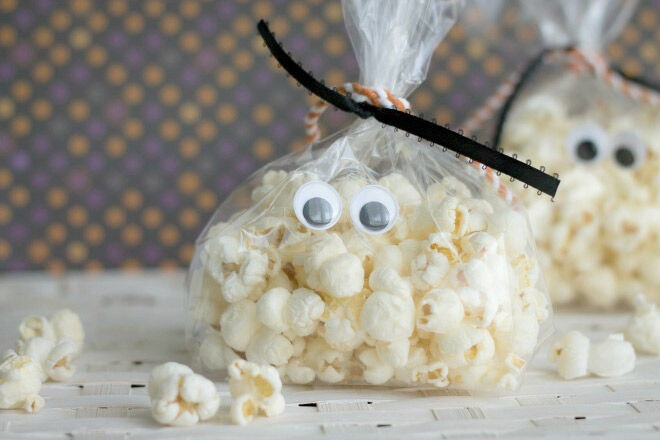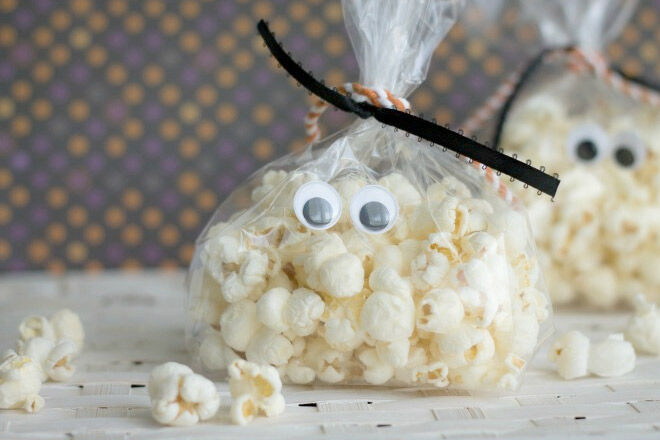 Made to be a Momma turned popcorn into ghost snack bags with a couple of googly eyes and strips of Halloween themed ribbon.
Tasty tombstones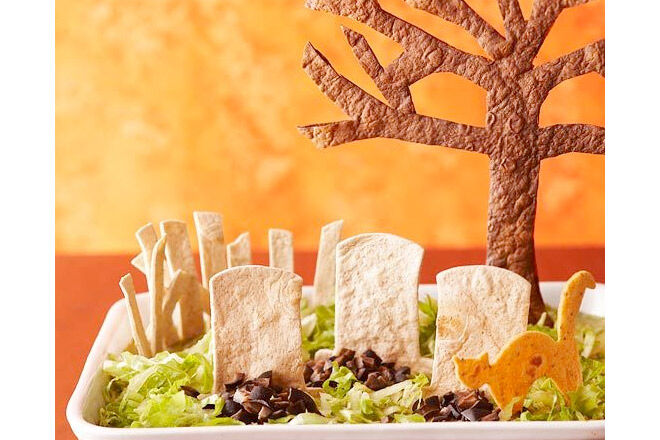 Holy Guacamole! If you want to add some savoury spooks to the Halloween table take a look at how Better Home & Garden transform this taco dip into a creepy graveyard.
Jelly injection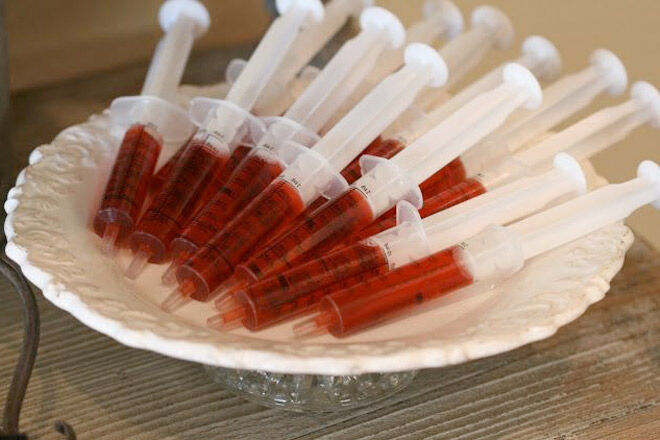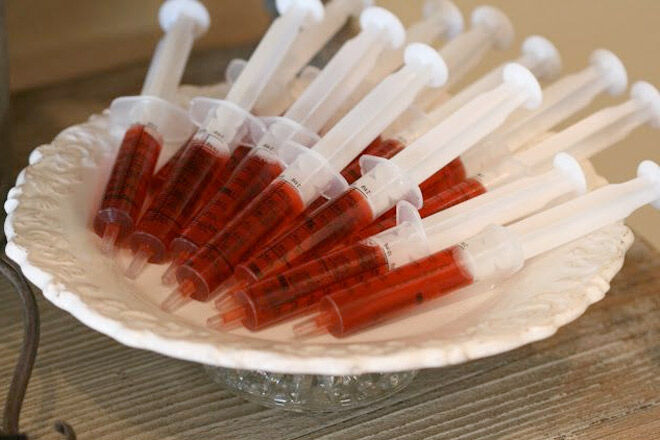 Nob Hill shows us how to pull off a fabulous frightening feast with these jelly syringes being top of the table! The kids will love them!
Quirky characters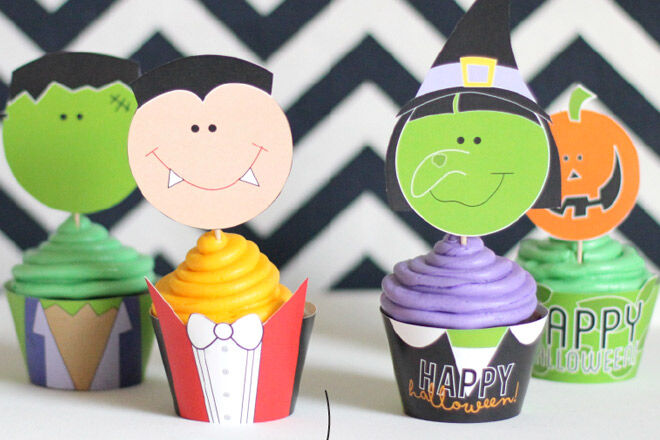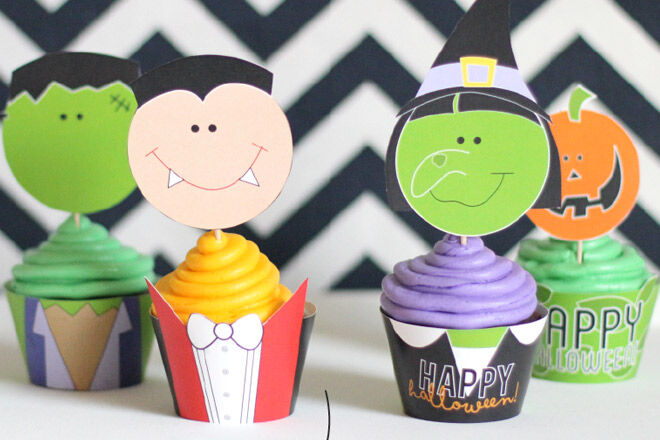 For those of us who don't bake the best Eighteen25 comes to the rescue with these awesome cupcake wraps. Simply print and stick!
Ready to pop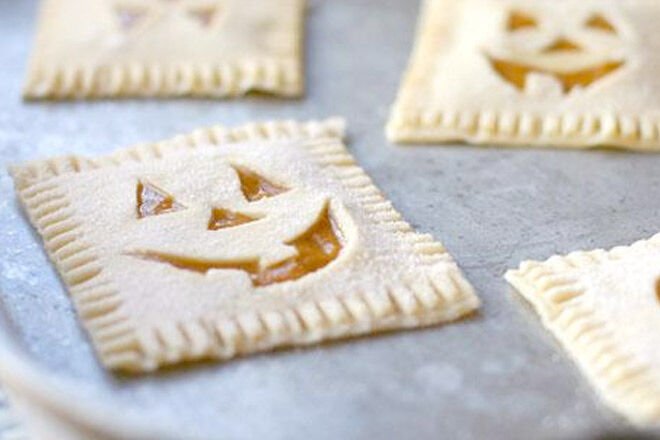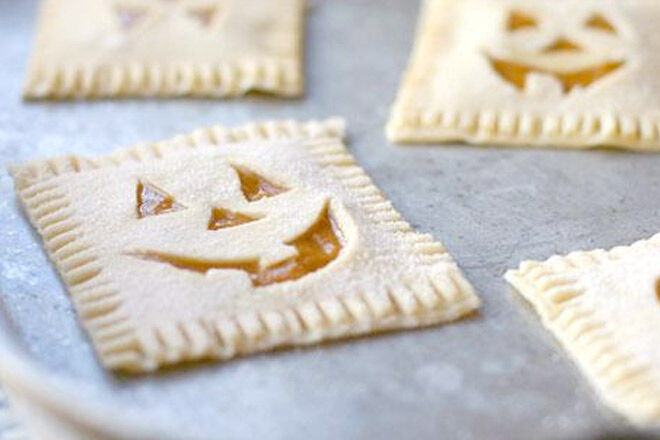 Did someone say pumpkin pop-tarts? Get ready for the kids to gobble these up in an instant! Find the recipe at the Disney Blog.
Sweet sticks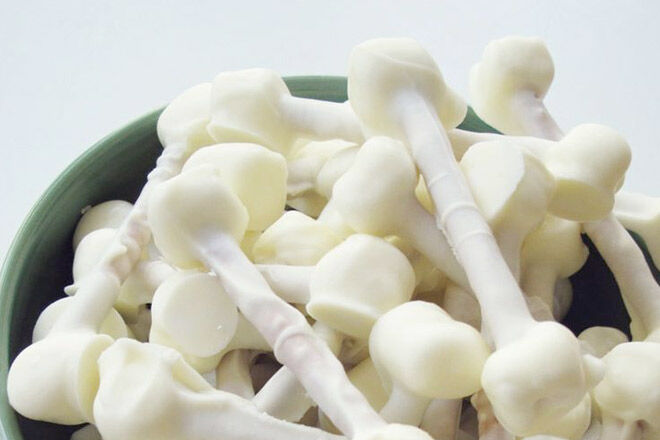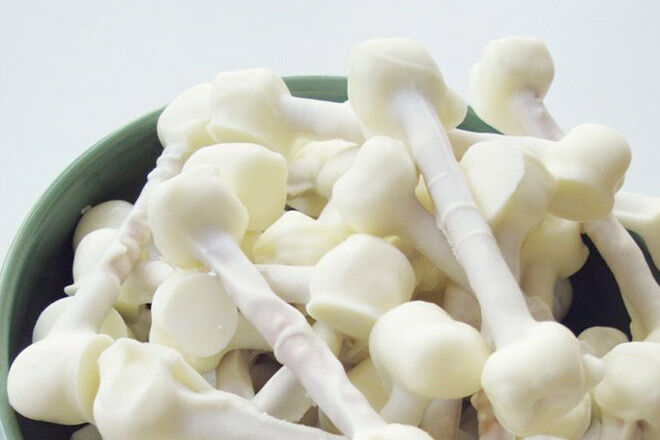 Dem bones, Dem bones gonna taste delicious! Check out the pretzel, chocolate and marshmallow creations from Inspire Co.
Incy wincy yum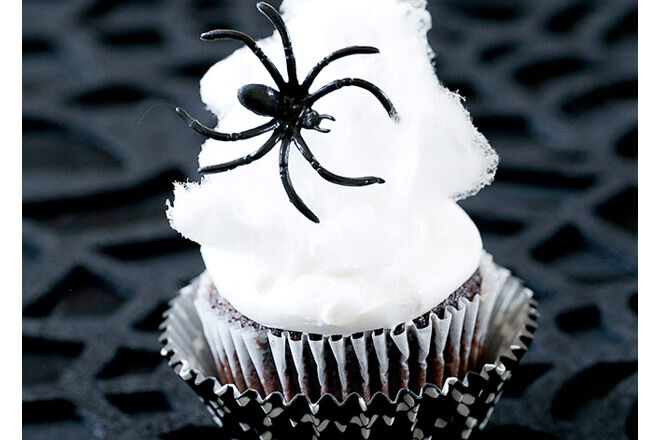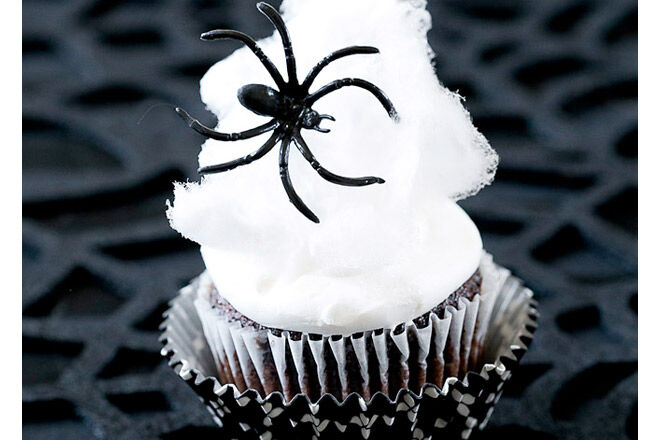 Add some freaky fairy floss to your Halloween cupcakes using this great little trick by Pizzazzerie. It's the perfect topping to a spider sponge!
Green monster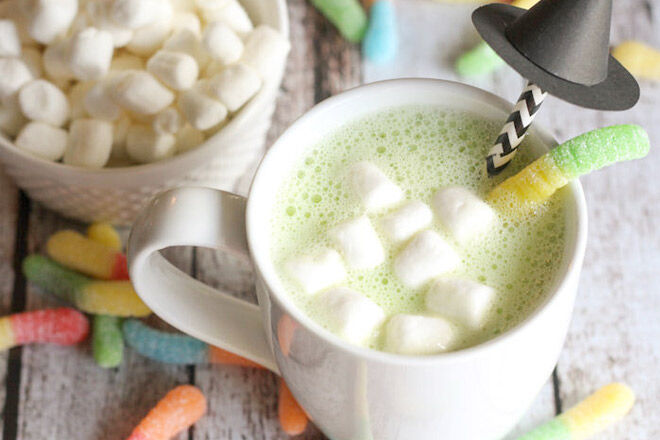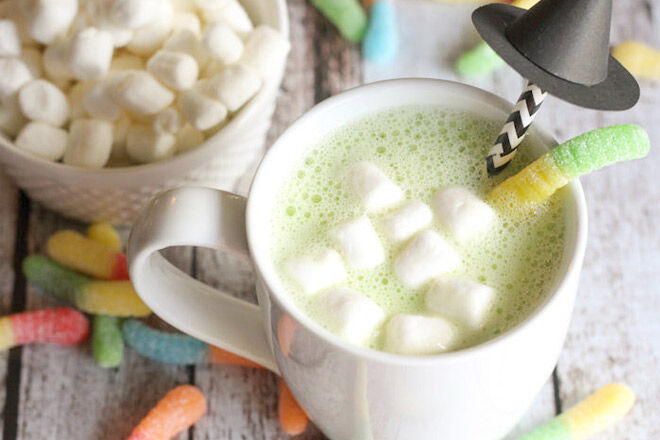 Rally the kid's home from Trick or Treating with a mug of Halloween Hot Cocoa! Lil Luna gives us the recipe and decorating tips.
Mmmm…toastie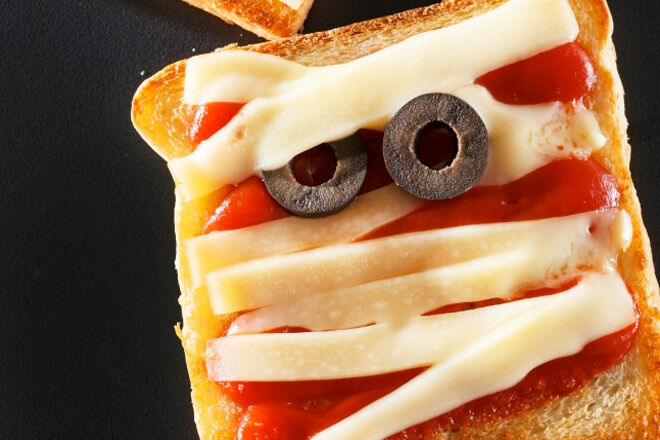 Fill the kids up before they go out to spook with these mummy toasties from Kids Activity Blog. You could do the same with mini pizzas too!