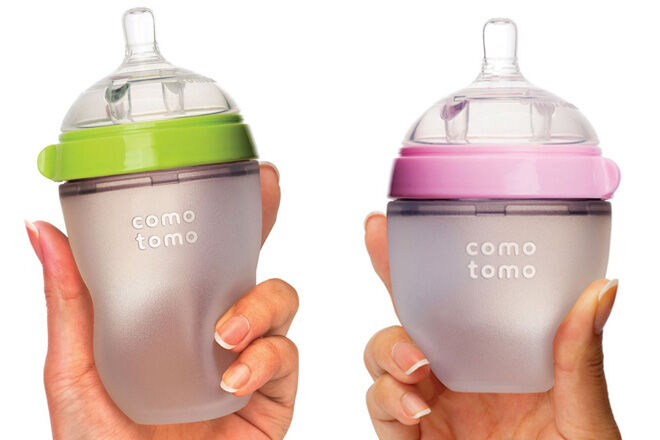 No more status quo with baby bottles any more – goodbye hard surfaces, un-nipple-like teats. Hello squishy boobie-feel bottle! Comotomo bottles take baby bottles in a new direction and are the first of their kind in Australia.
Any parent who has struggled to introduce a bottle to a breastfed baby or wants to combine breastfeeding and bottle-feeding will love the simplicity of these bottles, which are designed to mimic breastfeeding as much as possible. The 100% non-toxic, medical grade silicone Comotomo baby bottle does its best to replicate the feeling that babies get when breastfeeding – a squishy feeling and nipple-like teats.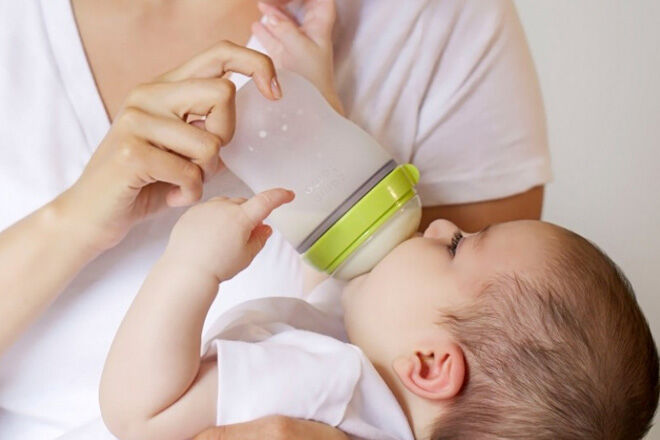 Babies will love the feeling of holding onto the skin-like squeezy bottle. Sucking on the wide mound with natural-shaped teat mimics breastfeeding, reducing bottle rejection and nipple confusion. Gently squeezing on the bottle at the beginning of feeding imitates the let down naturally felt by babies as they begin feeding and two air vents prevent unwanted air intake, helping to reduce colic in your little one.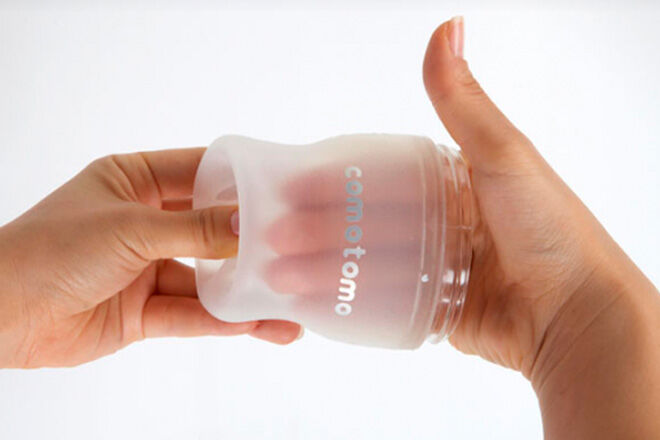 We know parents will love the wide neck, eliminating the need for cleaning with a brush. And the bottles are safe in the microwave, boiling water, dishwashers and sterilisers… bonus! No nasty BPA, PVC or Phthalate chemicals here, and the silicone is naturally anti-microbial and hygienic. Big ticks all round.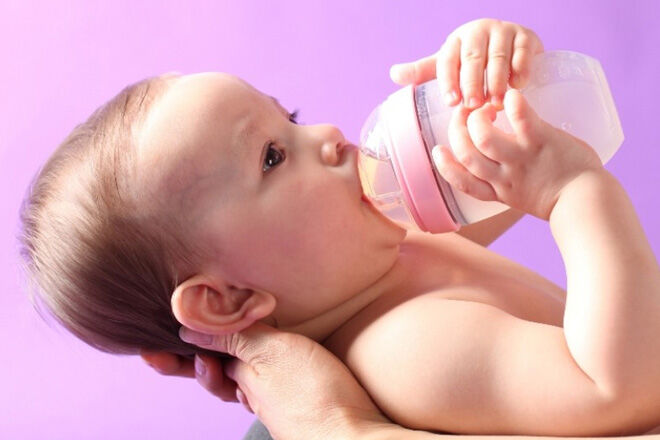 Comotomo bottles won't break or shatter if dropped. They come in two sizes (from $26.95), with cute pink or green ring tops. Teats of varying flows are available to suit newborns through to older babies
Available at thestorknest.com.au