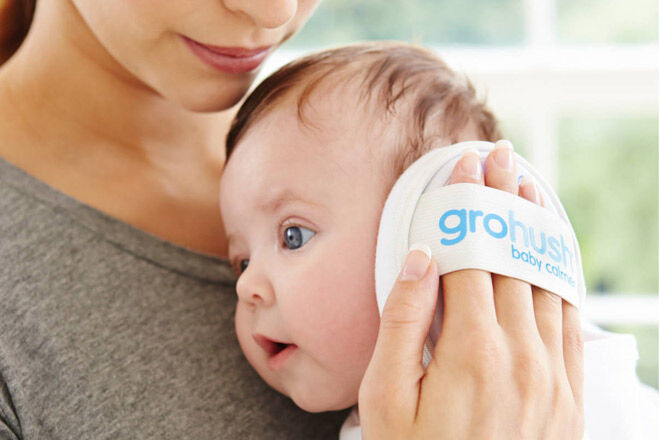 Gro, The dream team behind the top selling Grobag sleeping bag, have two new products to add to their award-winning collection. We took a sneak peak at their serious sleep stuff and we think you're gonna like them!
Gro Hush
For those of us who have trouble settling the bubs day or night, the Gro-hush ($29.88) is set to be the new lifesaver for parents everywhere. The portable white noise device gives parents the ability to soothe and calm baby back to a relaxed and happy state without disturbing others around you. You hold the device close to your baby's ear and it will deliver soothing sounds at a safe volume that only they can hear.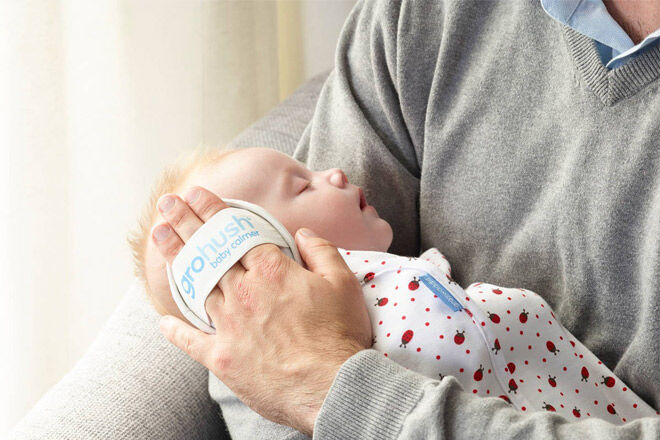 It has a soft-touch jersey cotton cover, so it will feel comfortable against baby's skin and is suitable to use from birth. There are three sounds to choose from; delicate rain fall, the slow and peaceful movement of the ocean and the familiar and re-assuring sound of a mother's heart beat.
Pop the Gro-hush in your nappy bag and deliver soothing white noise to an unsettled baby wherever you are – the doctor's surgery, cafe or birthday party – without endless rocking and shushing. We can see this being a brilliant baby shower or new baby gift.
Gro Light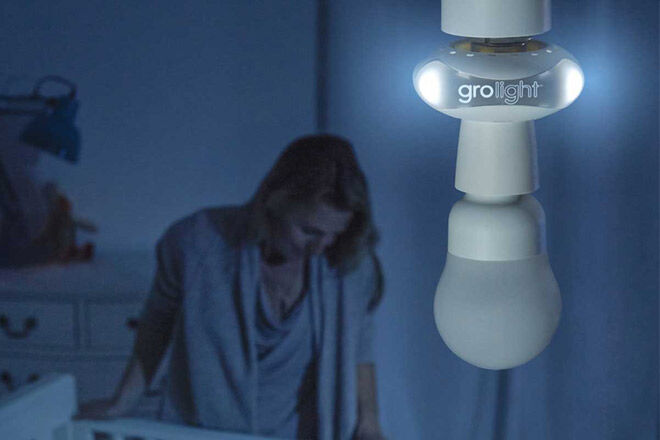 Once the tiny tots are asleep, then comes the dreaded task of checking on them without waking them up. The brilliant new Gro-light ($29.95) makes it easier to do the essential night time checks without disturbing the little one's sleep. It attaches to your overhead light or bedside lamp and turns it into a soft night light on command.
Once the Gro-light is in place, flick your light switch once for a night light that won't disturb baby, or twice if you want the full light on. Check it out in action below.
The Gro-hush and Gro-light are both available from Baby Bunting.