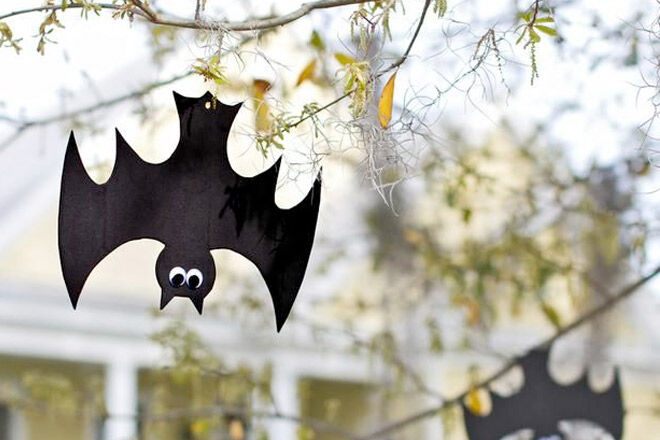 The spooky season is here! It's time to make creepy crawlies and ghastly ghosts! For some terror-ific Halloween craft ideas, we put together our favourite ways to get creative with the kids.
Haunted house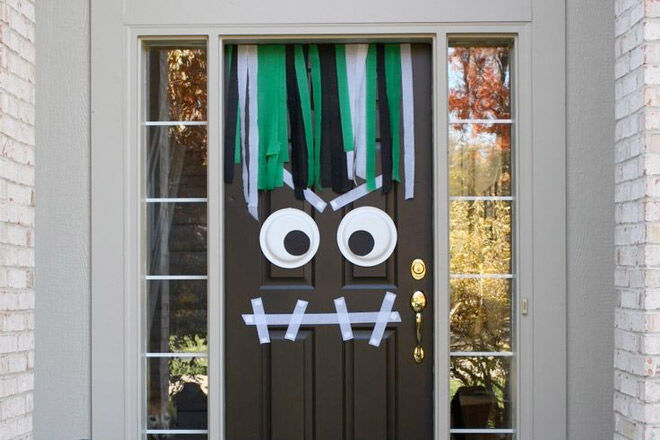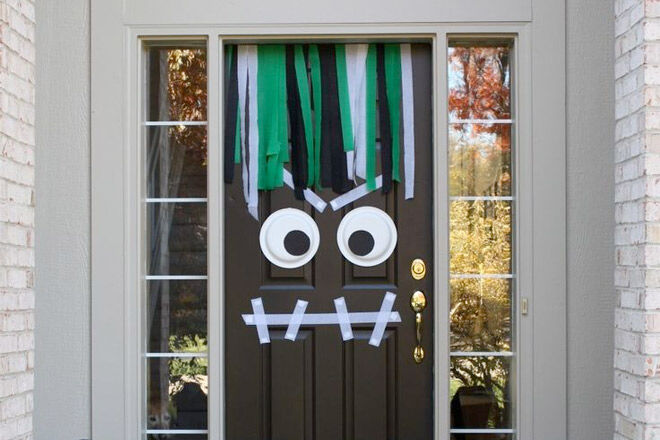 Scare the Trick or Treaters before you even open the door! House Plus Decor do a great job of turning the porch into a horrible haunted house. Would you dare to knock?
Tiny terrors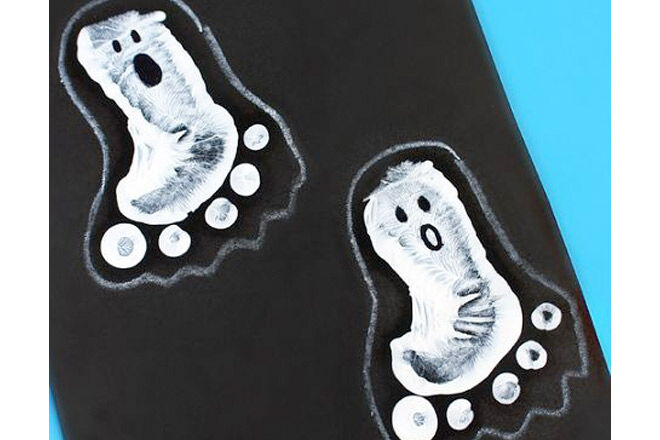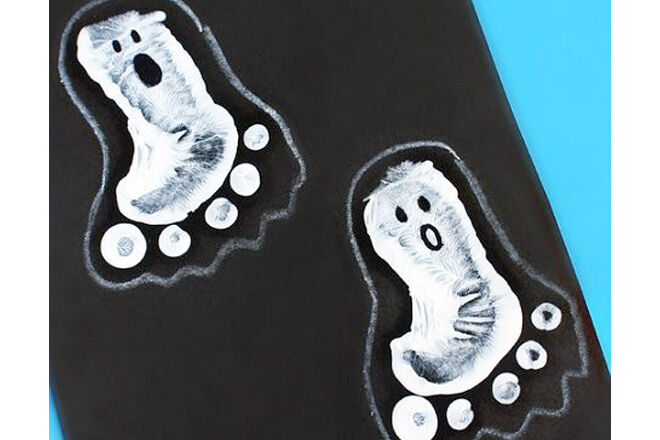 This is for the little ones! Use their tiny toes to create ghastly ghost footprints! Crafty Morning shows us how it's done.
Monster mittens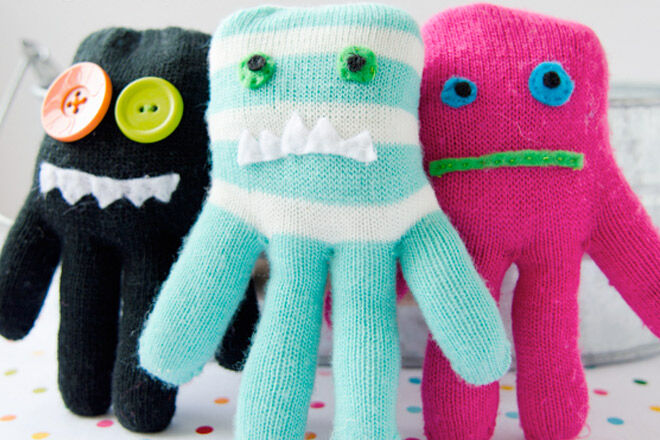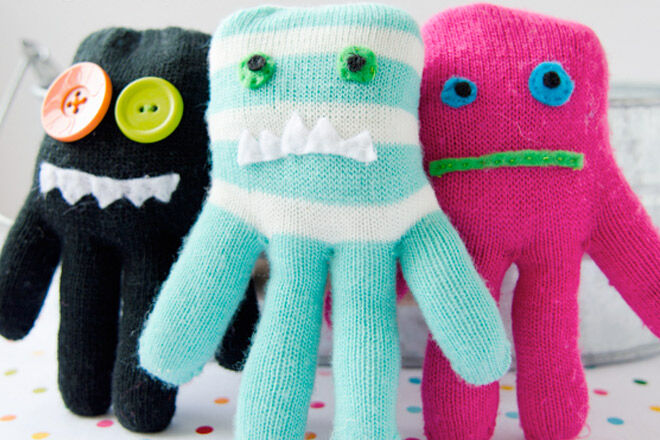 Use your winter gloves to make these monster softies. Craftaholics Anonymous have a great tutorial on how to make mini monsters with your mini mittens. How cute!
Hangin' horrors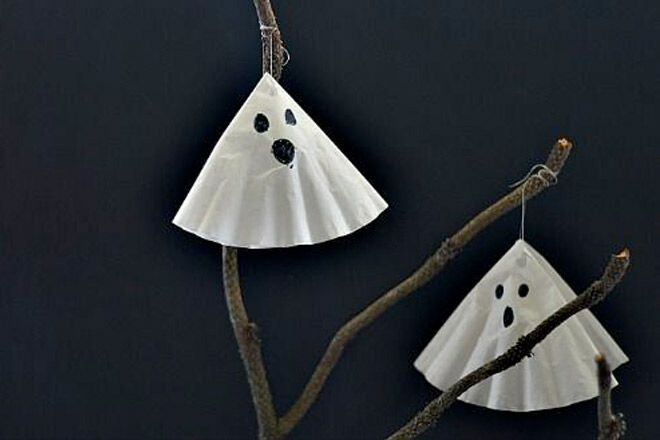 Super simple and super scary! Blog Me Mom shows us how to make these quick and easy ghosts to hang around the house. Find some fallen branches outside and make your own terror tree to show Trick or Treaters.
Brilliant bats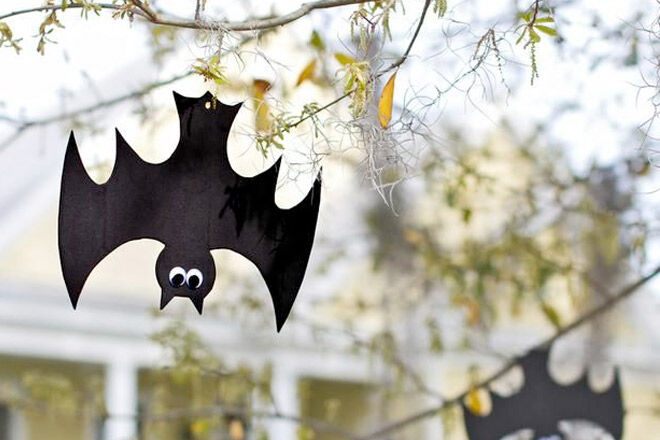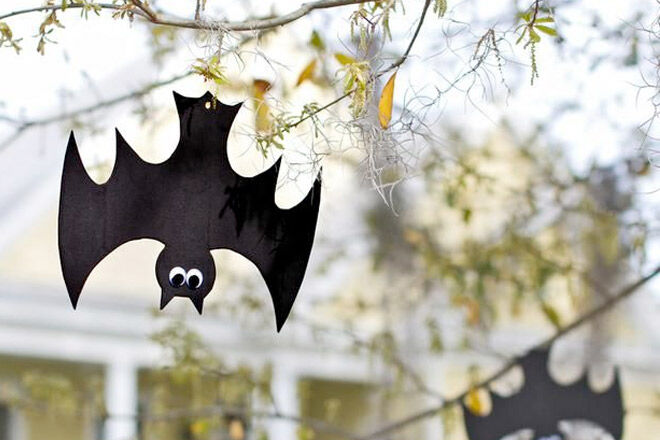 Beware the bats! Take a peek at HGTV and these horror-ific hanging bats, perfect for Halloween. With easy to follow instructions the kids will be ready to swoop and spook in no time!
Yummy mummies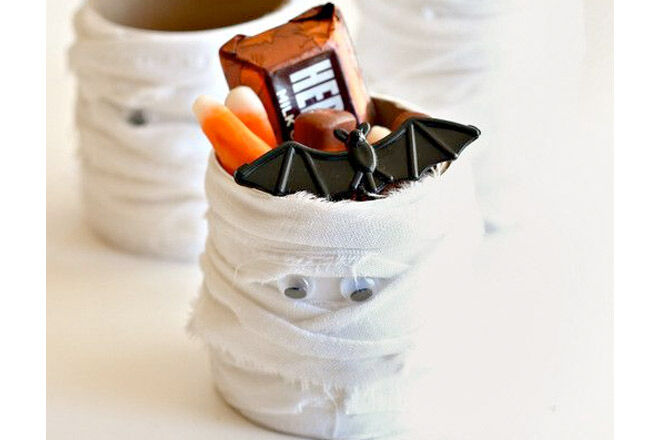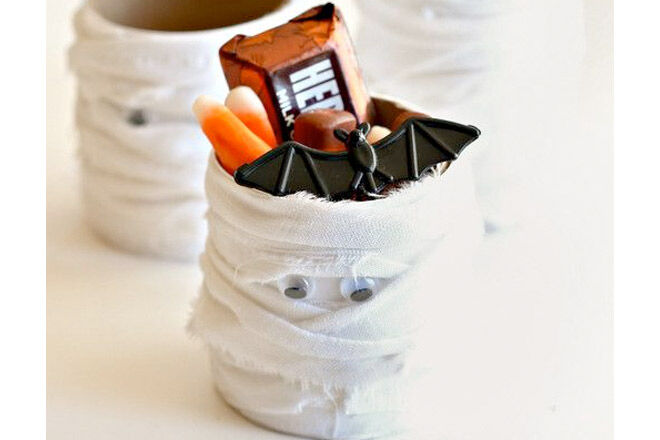 My oh my! These mummies from Mom Outnumbered make great decorations and transform into awesome lolly bags for the little monsters. Grab a toilet roll tube, some white fabric and googly eyes then get wrapping!
In a spin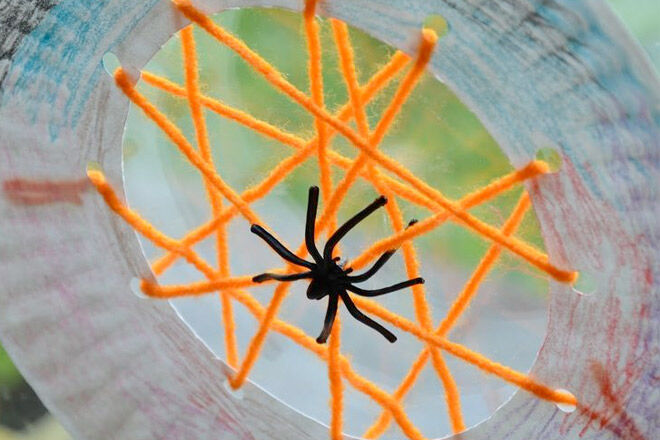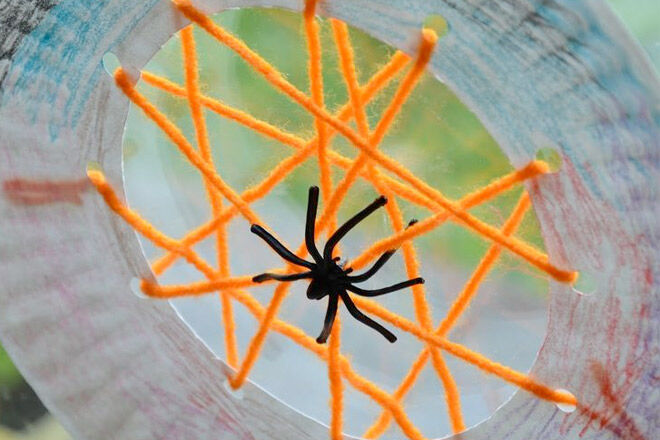 Weave a spooky web this Halloween with some paper plate spiders! No Wooden Spoons shows us how to make the perfect place for our eight-legged friends.
Easy peasy paper pumpkin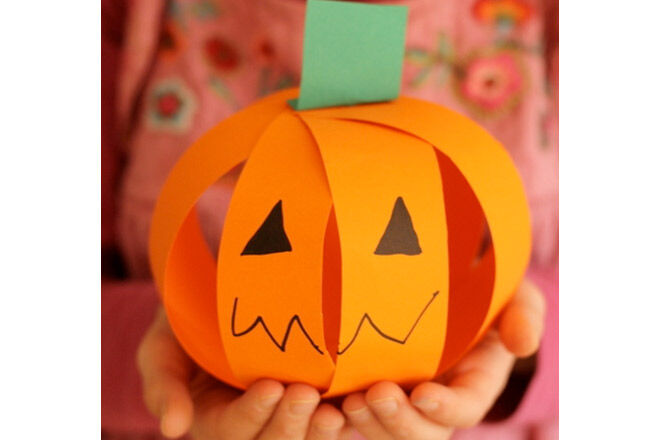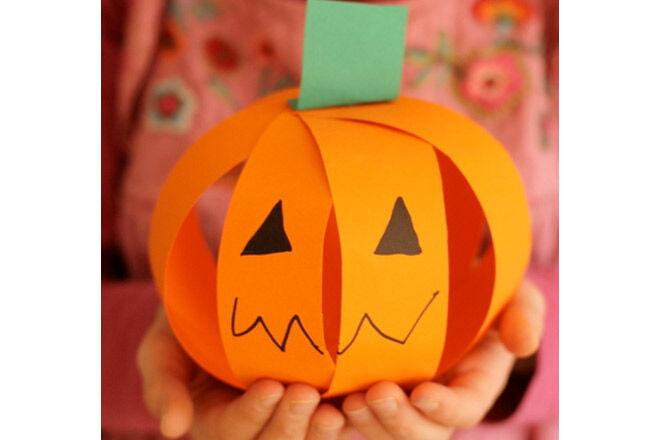 Practice those scissor skills with a seriously spooky pumpkin from the Nurture Store. The easy step-by-step guide will have the kids cutting like pros in no time.
Boo juice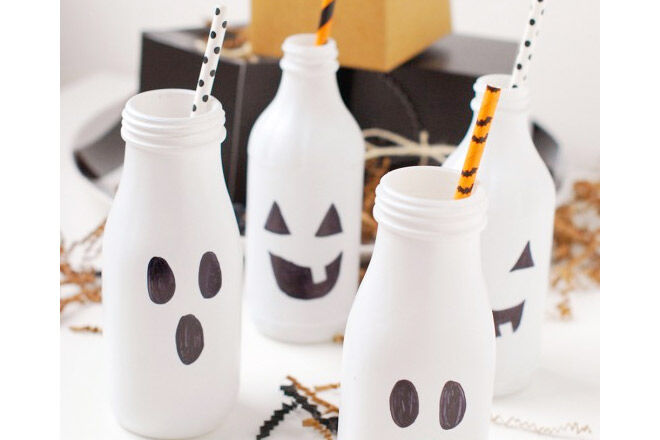 The Proper Pinwheel put the final touches to their Halloween table with a bunch of these Boo Bottles! Go wild with a permanent marker and see how spooky you can make them.
Pumpkin piñata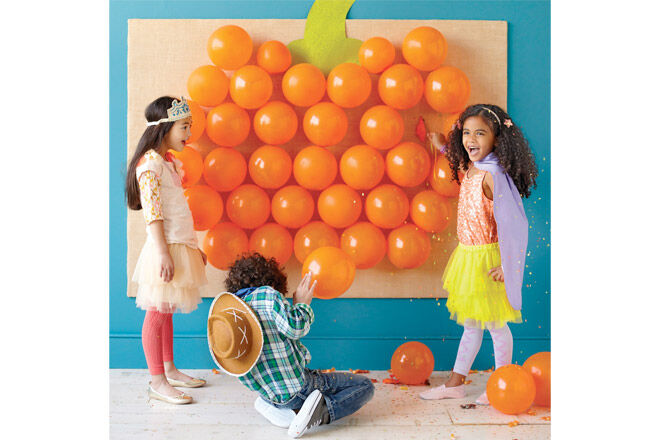 Make a lolly piñata for Halloween just like Martha Stewart. Fill the balloons with treats and confetti then lets the kids pop to action!
Creepy crown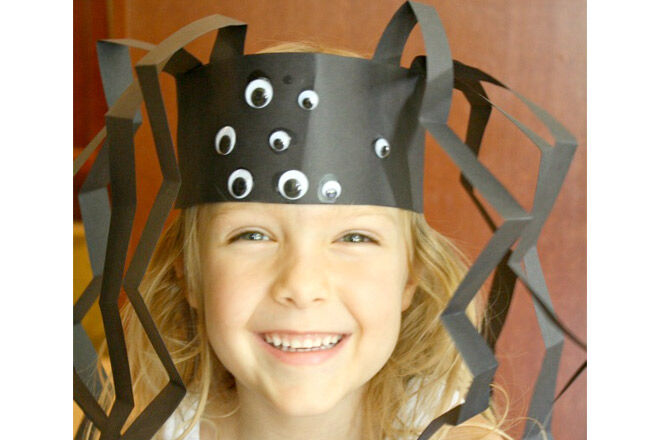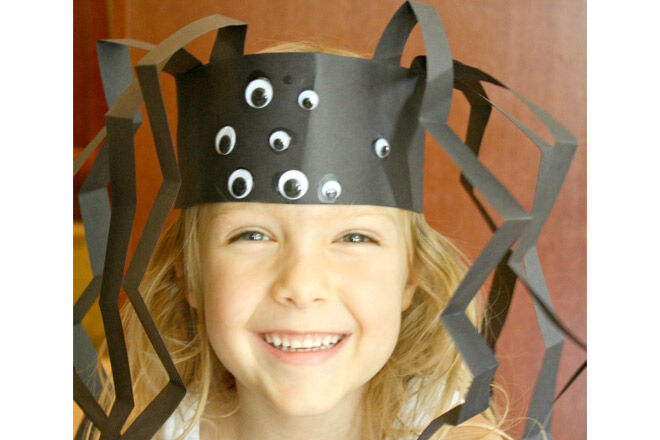 Craft a creepy crawly costume! Check out Fantastic Fun and Learning for the tutorial on this Halloween head gear.
Create a colony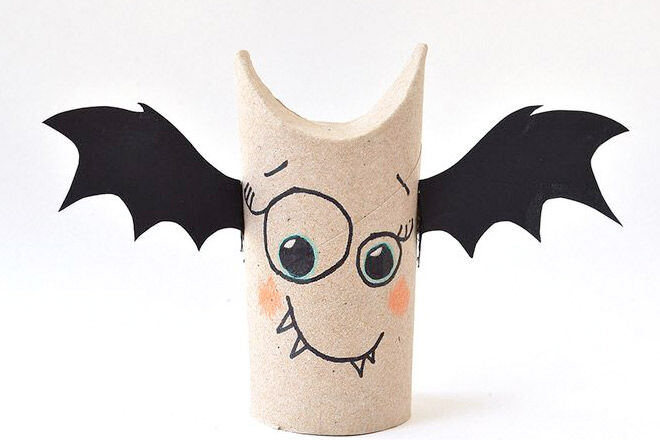 Molly Moo shows us how to turn our toilet roll tubes into tiny little bats. Collect your tubes the week before Halloween hits and create a bat colony!