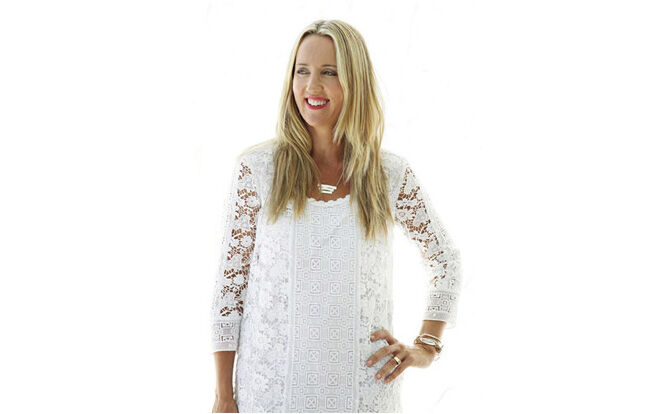 This week we caught up with Kate Sutton, the woman behind personalised jewellery studio Uberkate.
Kate launched her signature piece, the Ubercircle back in 2004. Since then Uberkate has gone on to achieve incredible success, making jewellery for thousands of people (and celebs) all over the world. Kate is a big believer in wearing jewellery that means something. Her pieces embrace the importance of relationships and she continues to use this philosophy as key inspiration in her work. We caught up with Kate to find out how Uberkate began and what the future holds.
Q. How did you become interested in jewellery design and silversmithing?
I enrolled in a silversmithing course in my early twenties, keen to learn how to make the perfect earring hook! Once I got my hands on precious metal, a hammer and a jeweller's torch the love affair began. I was, and still am, obsessed by creating jewellery. I think about it all day long and dream about it again at night!
Q. What did you do before Uberkate and how did your business begin?
Before I "accidentally" launched Uberkate I was very happy working as a TV Producer and Journalist. I travelled extensively filming many of Australia's best and worst Current Affairs and Reality Shows. I absolutely loved what I was doing and had always made jewellery on the side as a hobby. I never knew that my hobby would become my career. Every Christmas I would take my creations in a small suitcase in to work at Channel 9. The suitcase would make the rounds of the station and come back empty of jewels but full of money! I was so shocked that people loved what I had made that it took me a good couple of years to accept that I would have to leave my career in TV to follow my passion for jewellery design.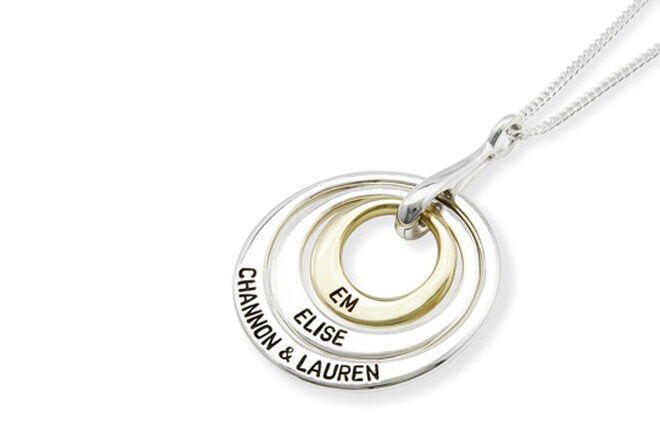 Q. How do you come up with a new jewellery design? What's your inspiration?
I'm hands on. An idea may bubble away in my head for years and keep growing, and then out of the blue I will go into the workshop and make it. There may be up to 20 original samples of a new design before I am happy with the final product. Our latest offering "Your Script" has taken two years in the design phase. I am more proud of this concept than anything we have made since the original Ubercircles.
Q. Why do you think Uberkate jewellery has been such a success?
There is heart, soul, passion and love in every single piece of jewellery. Our clients are very important to us. I have run this business on gut instinct from day one and everyone who purchases something from Uberkate will be brought into our "inner circle". We have an amazing community of women and men who want to be connected and feel a part of something. People share their stories on our Facebook page and other Uberpeople support them via this medium. It's more than just jewellery.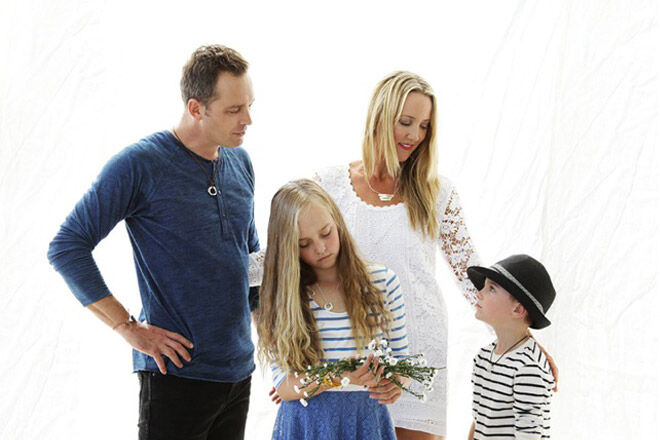 Q. Tell us about the new 'Your Script' range.
This is a new concept in personalised jewellery. My husband Adam gave me a cuff for our wedding anniversary last year that had his handwriting engraved into it. It was the lyrics of a proposal song he wrote 10 years ago. I was so overwhelmed seeing his very beautiful handwriting engraved into the metal that I started thinking about how we could make this concept available to everyone. We have engraved the signatures of loved ones who have passed. A Fathers last note to his beloved daughter before he suddenly passed, a lovers handwritten Will You Marry Me, inside a ring. We can apply the handwriting to all of our designs and this concept is so new and so personal, I can't wait to see people's reactions!
Q. Jewellery trends come and go. What trends are you seeing right now?
There has definitely been a wave of finer smaller jewellery over the past year. We don't follow trends as such, but I am really into stacked rings and layered necklaces right now. Our new Uberbanner series is my absolute favourite right now. Organic strips of hand hammered silver that can be worn at two different lengths.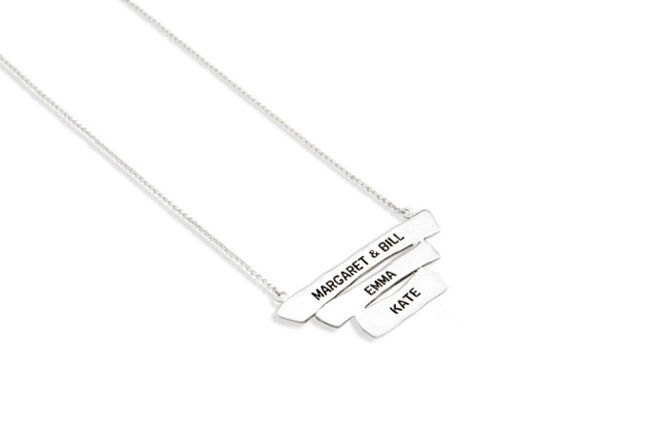 Q. What are your top tips for selecting and personalising a timeless piece of jewellery?
Choose a size that suits your frame. For example, if you are looking for a piece that you will wear every day, medium is a great size.
Q. Jewellery and outfits – how to choose what goes with what?
I tend to choose my bling and then build my outfit around it! I always suggest displaying your jewellery if you have the room or setting a small area where you can lay things out while you are choosing your outfit. One of my favourite parts of the day is choosing my jewellery and then sorting an outfit. It's at least five minutes that I get to myself before the crazy begins!
Q. Buying a jewellery gift – what should the giver look for?
Sentiment. Giving a gift that has a quote, a name, a message engraved and captured for all time is the ultimate in thoughtful gift giving. I am still blown away by the emails and feedback.
Q. And finally … we love to share 'mum cheats' – those tricks that lead to the odd parenting win. What's yours?
Telling my kids I have eyes in the back of my head. Since they were little I have been watching them in the rear view mirror of the car and telling them what they are doing. They still think I can see what they are doing!
Visit uberkate.com.au to learn more and check out the new 'Your Script' range.