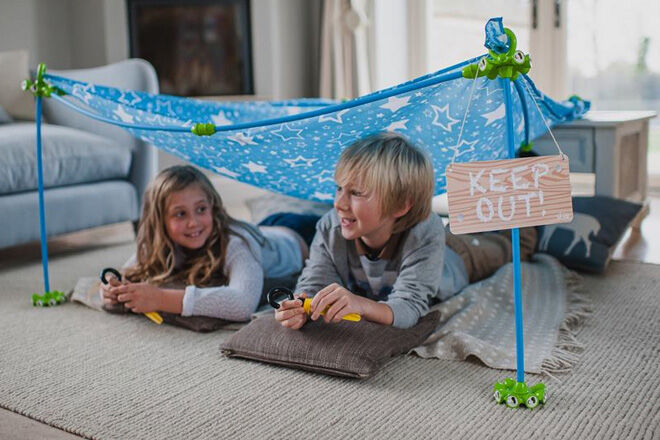 Everyone loves cubby houses right? Well the guys at PL-UG love them so much, they thought it was about time we took den making to a whole new level! Combining their experience as toy designers with fond memories of den making as children, pl-ug have created a range of products set to pimp up our hiding places!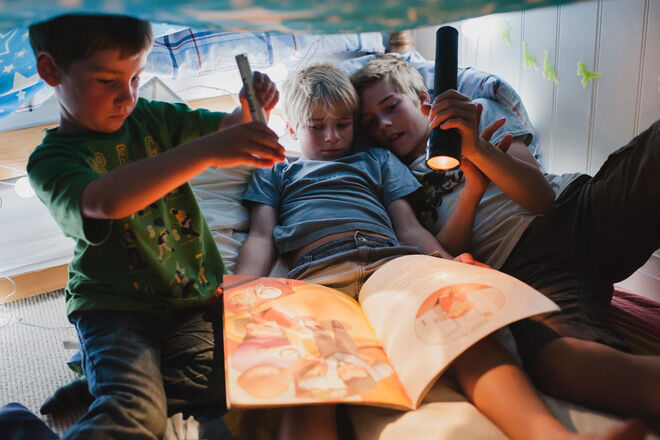 Designed to make cubby house building a whole lot easier, PL-UG created a range of components that you can attach to anything. From walls to tables and chairs to trees, the 'plugs' have been developed to secure your canopy in all kinds of den building terrain, indoors and out!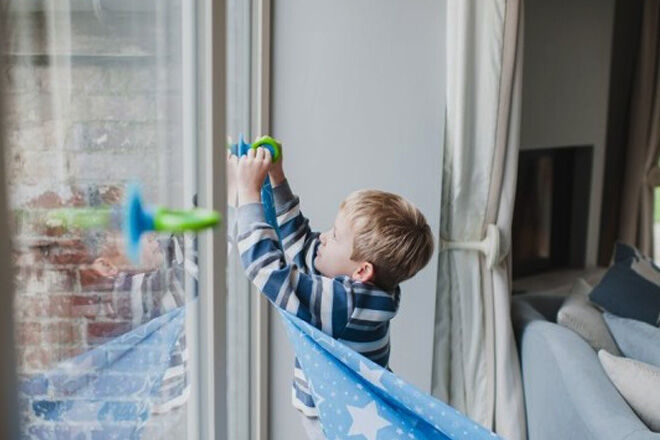 The PL-UG Cubby Kit ($24.95) is the base starting kit complete with clamps, hooks, suckers and the all-important 'Keep Out' sign needed for when it's time for us adults to go away! The Canopy Cubby Kit ($49.95) comes complete with a canopy, tent pegs and all other fixtures, making it the ideal set for playing dens in the park or at home in the garden.
The cubby building kits are geared towards encouraging interactive play between children without the use of gadgets and gizmos. It's all about old school fun! Once the kids are familiar with how the individual components work, they can spend hours creating their cubby house and solving building problems.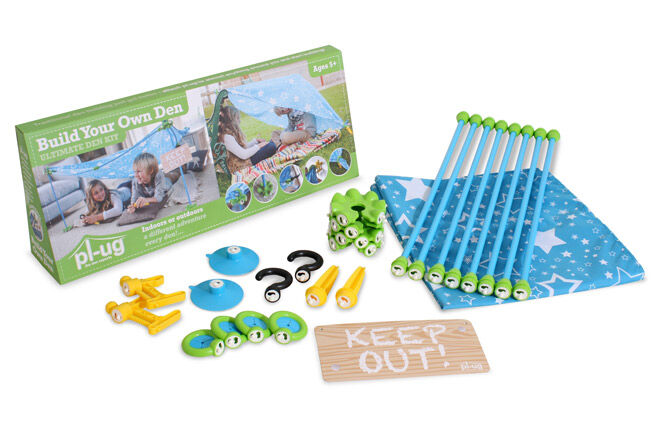 The Ultimate Cubby Kit ($69.95) has everything the kids would ever need to make the ultimate cubby house. With rods and discs as well as all other components, this kit enables the kids to build bigger and taller than they ever could before! The cubby kits are incredibly simple for the kids to use themselves and are sure to keep them entertained for hours.
No longer restricted to building their cubbies under the dining room table, your kids will love the freedom creativity PL-UG den making kits give them.
Available at urbanbaby.com.au