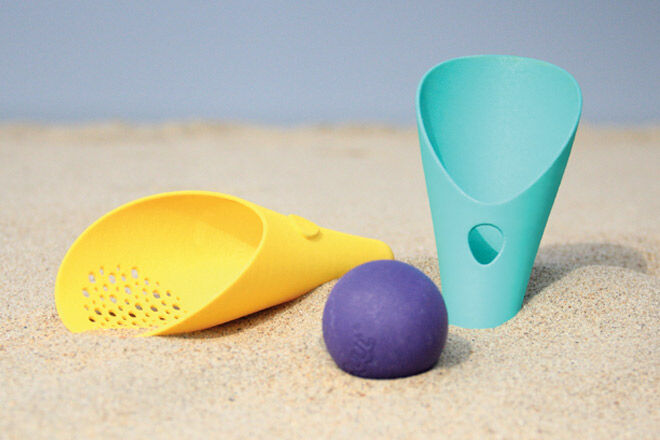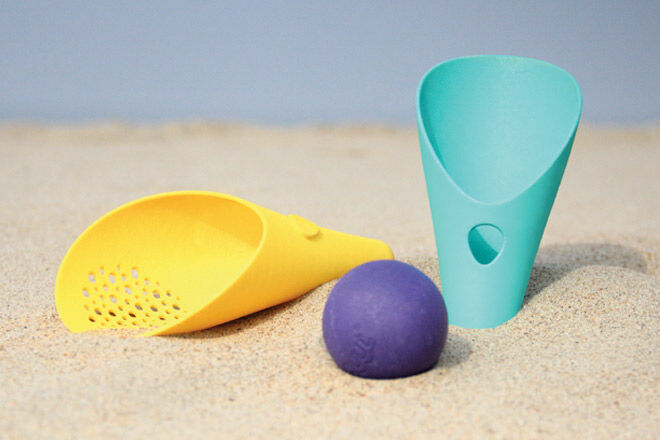 Quut have given traditional beach toys a big shakeup! Last summer we were loving their Scoppi, Triplet and Ballo accessories and now we're super excited by their latest designs. Get ready for some serious fun at the beach!
READ MORE:
• Make a splash! 19 cool beach & pool toys
• 15 super beach tents and sun shelters
• 17 essentials for a fun day at the beach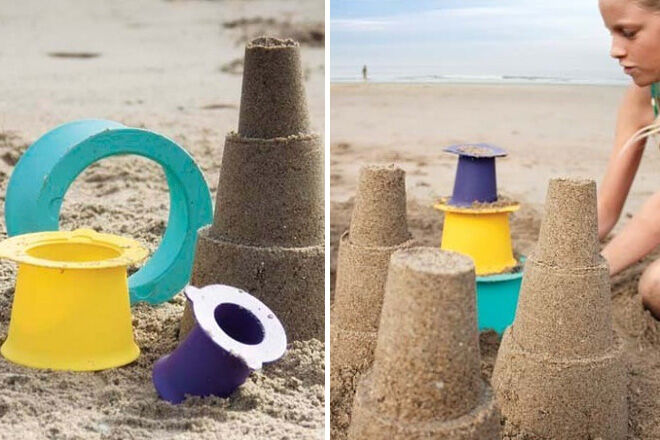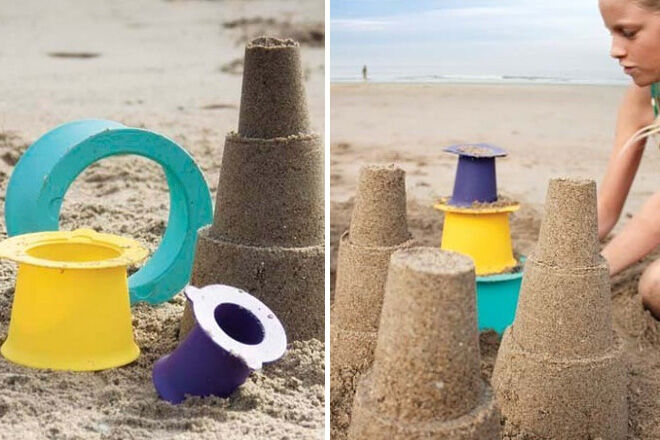 Alto ($24.95) is the toy for all budding sand castle builders. The three tiered toy comprises stackable components in small, medium and large. You can use the Alto to build a single storey sand tower, an elegant castle or an entire fort – go castle crazy!
By using the stackable pieces, beach babes can create the perfect tiered sandcastle every time. Simply fill the first segment with sand, press firmly and continue with the other components. When your castle is ready, easily remove the plastic parts by lifting them up and voilà! A sand castle fit for a king and queen!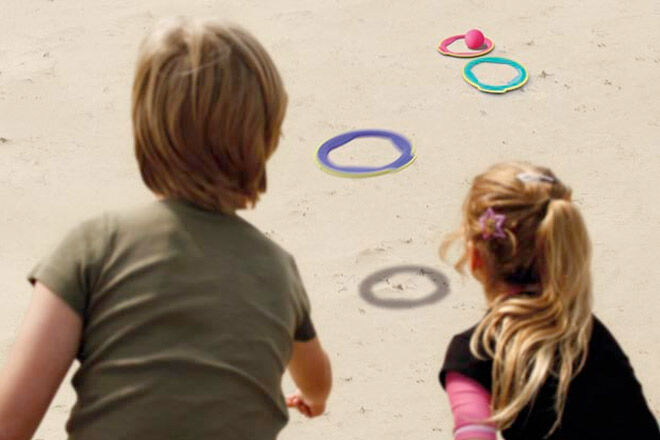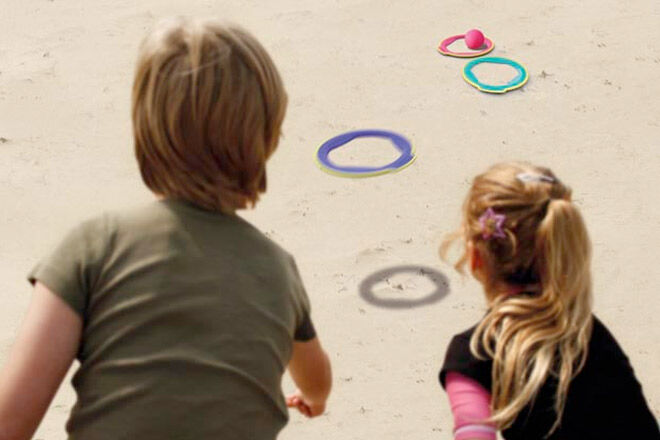 Ringo ($11.95) is the game combining the old with the new. Think boules and frisbee. This compact game is ideal for family adventures and quick weekend getaways. Using the brightly coloured rings, keep the ball in sight and aim. The closest ring to the ball wins! The clever use of bold colours means no more searching for the ball at the beach! Hurrah!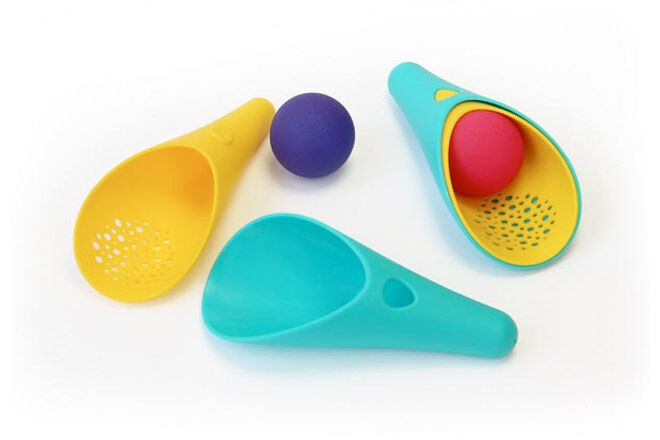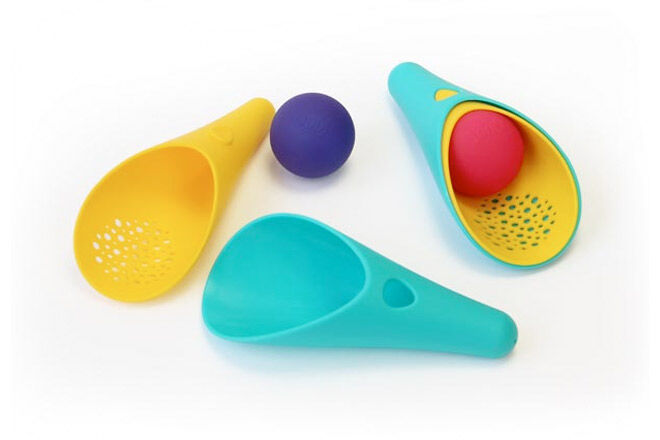 With 3 toys in one, the Cuppi ($11.95) may just be our favourite. The shovel, sieve and ball have all been designed for hands big and small – no age limitations here! Use it to play catch or pull apart the components for sand and water play. The sieve will provide hours of entertainment for ones who love to sift or splash, while the shovel can be used to scoop or as a tool for writing your name in the sand. The scoop and sieve slot perfectly together ready for the ride home.