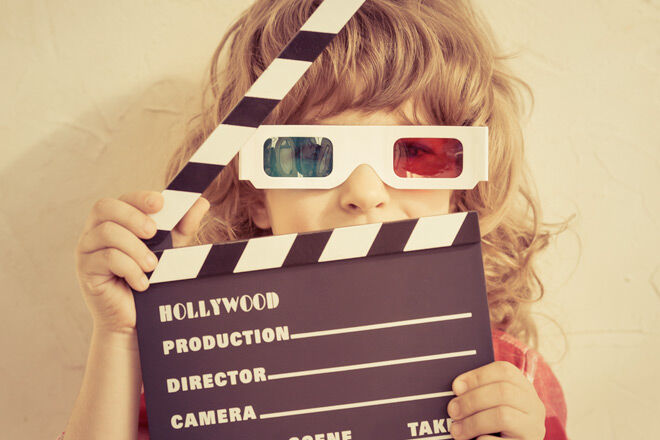 Grab a cuppa, plug in your headphones and get set for a giggle! Our fave viral videos all in one place.
Brick Flick: Famous Movie Scenes made in LEGO
Meet 15 year old Morgan Spence from Scotland and his latest animation: 60 cult movie scenes made from LEGO. How many can you pick?
Nobody leaves Charlie in the corner

Meet 8 year old Charlie Kristina as he has the time of his life busting a move to 'Dirty Dancing'. Patrick would be so proud!
Happy back to school
What happens when the kiddos go back to school? Mums go wild. Solo errands, eating chips without sharing, and the holy grail … visiting the bathroom alone.
I'm So Pregnant
This Iggy Azalea parody video, 'I'm so pregnant', has had over 11 million views on YouTube and has been shared over 600,00 times on Facebook. It's catchy!
From  birth to 13 in four minutes
This one is touching, rather than funny: Frans Hoffmeester has been videoing his daughter Lotte each week since she was an infant, and has compiled the footage in to the most gorgeous time-lapse of Lotte growing. From babyhood to braces in the blink of an eye. Where does the time go?
How to change a toilet roll
This hilariously deadpan Dad Will Reid decided to resort to social media to try to get his teenage kids to do their chores. Baffled by their seeming inability to understand the words, "Please replace the toilet roll," Will decided the task must be all-too-hard and therefore made them an instructional video to learn this complex task.
Kids react to eating caviar
It's safe to say these kids have not yet developed Cordon Bleu taste buds. Best line: "It tastes like sadness".
Doctor makes immunisations fun … really!
This Doctor deserves major props. A master of distraction, he somehow manages to make a toddler laugh during his immunisations and when the bub threatens to cry, knocks it out of the park with an obviously tried-and-tested tissue box trick. Nice work, Dr Fun.
Best parenting hack EVER!
For parents who have tried every trick in the book – this is for you. Watch this darling couple put 3 month-old Seth to sleep in under a minute using nothing but a piece of tissue paper! AMAZING!
LEGO lunch box
Making a fun school lunch box for the kiddies certainly brightens up their day. Sweet post-it notes and star shaped sandwiches are our usual trick of choice but this LEGO lunch box takes it to a whole new level!
Conversations with my two year-old
Ever wondered what a bizarre conversation with your kid would sound like if it was between you and another adult? Here's a little snippet, and it's hilarious.

The Puns on IKEA
When this young couple make their first trip to IKEA the guy couldn't help annoying his girlfriend with tons of IKEA puns. We must warn you, he's quick, witty and very funny. We're tipping our hat you.
Wear your activewear everywhere?
Guilty of wearing your gym gear everywhere but the gym? Same here! If you and your gal pals are forever brunching in your compression tights and then heading straight home, this hilarious video is set to make you laugh out loud.

What's so funny about Donkey?

Poor donkey. When the adorable TJ's shown a photo of a donkey he simply bursts out laughing, time and time again. Spotted on Americas Funniest Home Videos.