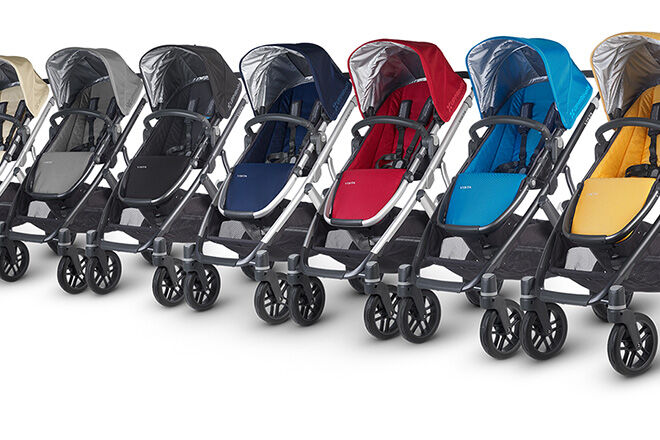 Whether you're on your first baby or your third, this is the only pram you'll ever need. The UPPAbaby Vista features new flexible seat options to allow for countless family combinations: two reclining toddler seats, two bassinets, one rear facing and one forward facing, and many more. No more buying multiple prams as you add to your family – this pram will see you through from birth to toddlerhood through multiple children and ages and stages.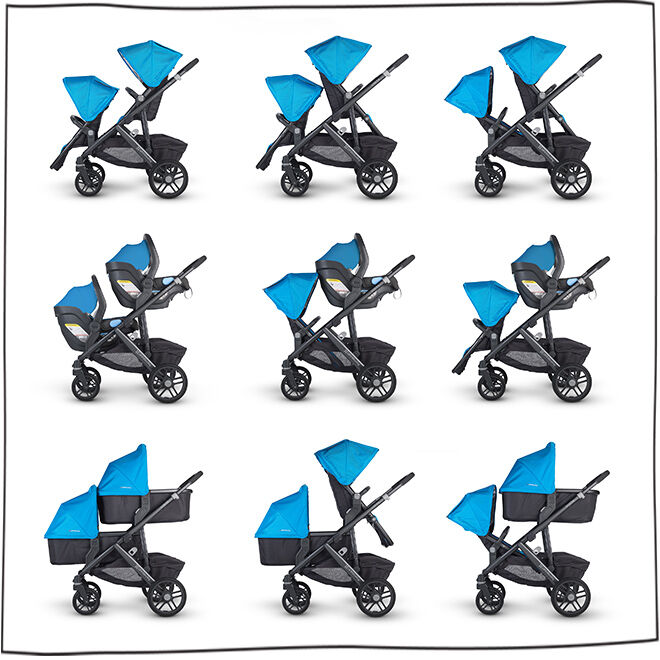 Lightweight and durable, you'll love the way this pram handles as smoothly as a single pram even when in double mode. For mamas juggling multiple babes, the super-easy one-step fold and one-handed 180-degree seat recline are a dream! There's also a huge shopping basket that can hold up to 13 kilos of cargo, making it the perfect pram for leisurely strolls or quick trips to the supermarket.
New tech improvements make this pram state-of-the-art: redesigned, never flat wheels with patent-pending AirGo technology glide like a cushioned air-filled tire with the benefits of lightweight foam. The aluminium and magnesium frame keeps the stroller light but strong.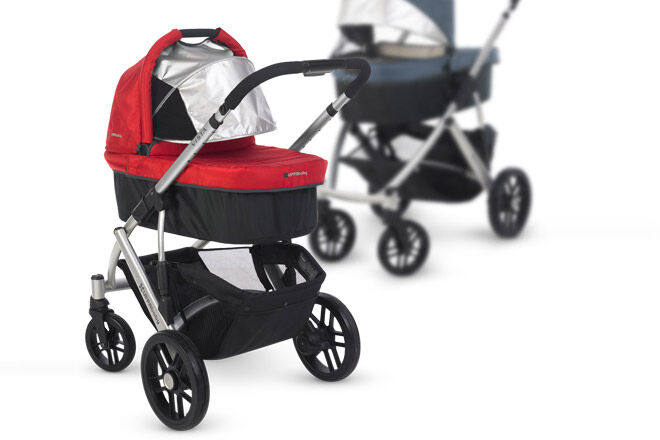 This fabulous Vista package includes both a Bassinet and Toddler seat with extendable SPF 50+ sunshade and adjustable canopy, plus a rain shield and insect shield for the toddler seat. Choose from a rainbow of gorgeous colours to help you stand out from the crowd!
Find your nearest stockist at UPPAbaby.