HABA Play Mat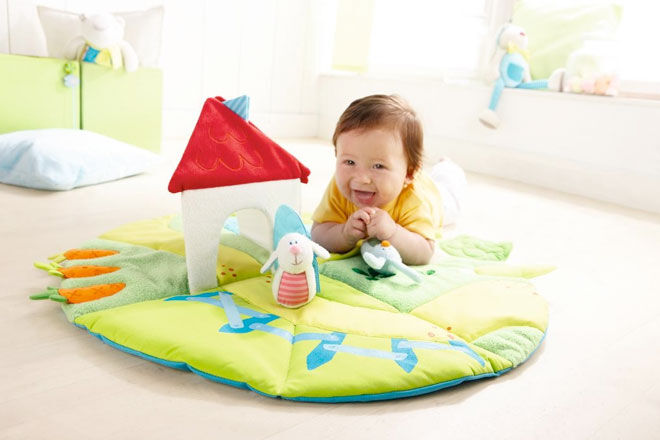 This is the perfect pack-away Play Rug! ($149.95). A fabulous design from the big kids at Haba, the Discoveries Meadow Play Rug comes complete with rabbit and sheep to entertain the little ones while having fun on the floor. Too cute!
Tobbles Neo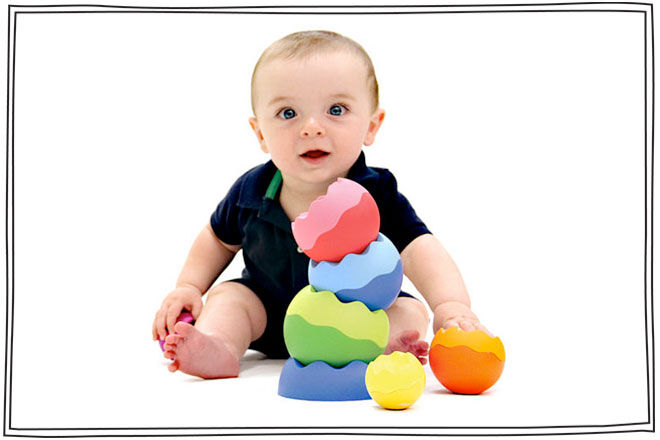 Brighten up your bedroom or nursery with the Tobbles Neo stacking toy ($39.95). Each little 'Tobble' is weighted differently allowing endless balancing possibilities. With easy to grip sides and sphere-like shapes this colourful combo is great for developing those early motor skills and coordination!
Bajo Swing with Wings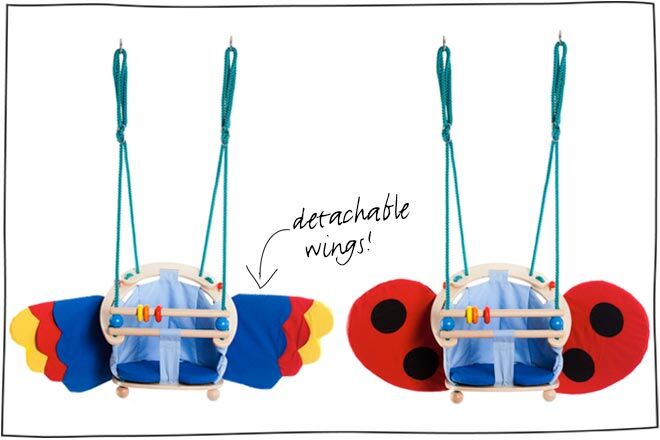 How adorable are these Bajo Swing With Wings ($179.95). Let me count the ways. First, you get to watch your bub giggle in delight as they soar gently through the air. Second, they have wings. Wings, people! Unbelievably cute. Third, the wings are detachable so they can also be used as dress ups!
Selecta Tavolina Activity Board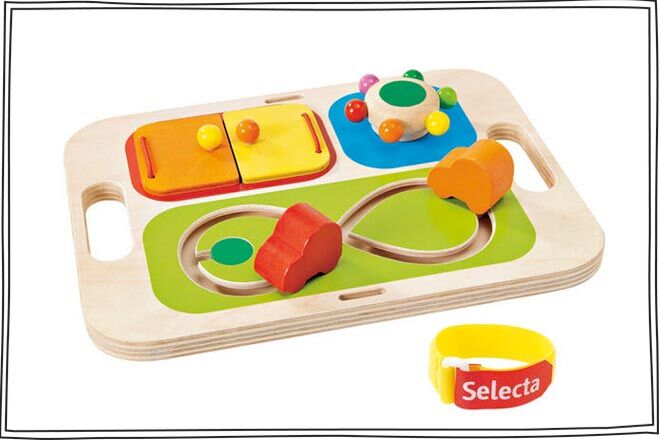 For sitting or tummy play, this Selecta Tavolina activity board ($68) will keep curious bubs busy. It can also be hung upright with straps. Madefrom eco timbers with non-toxic dyes and beeswax finishes.
Djeco Rain Shaker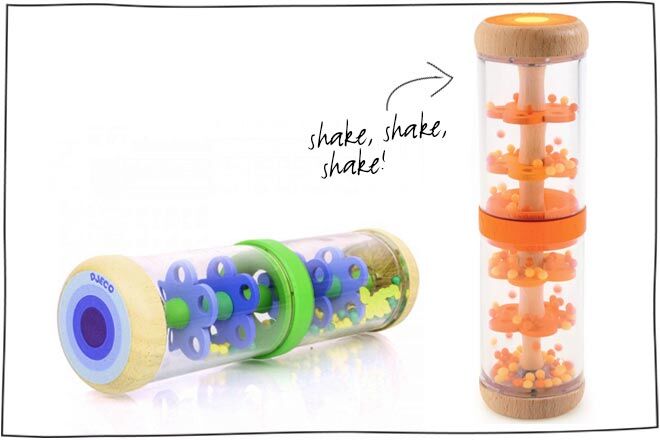 This Djeco Rain Shaker ($24.95) is mesmerising for babies. Shake it up for loads of nosiy fun or show them how to turn it over and watch the beads 'rain' through the tube.
DONSJE Soft Soled Shoes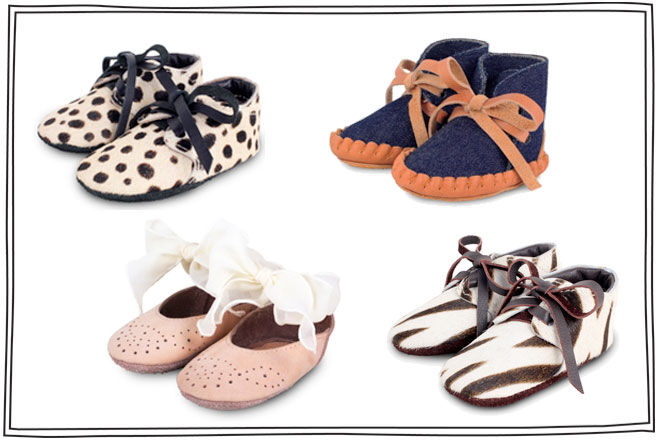 DONSJE ($69) soft soled shoes for newborns are the ultimate in handmade shoe design. The beautifully crafted booties and shoes are available in a whole range of styles and are available in sizes up to 18 month old. Whether you're after a cute classic or polka dot print these beauties will not disappoint!
IKEA Play Tunnel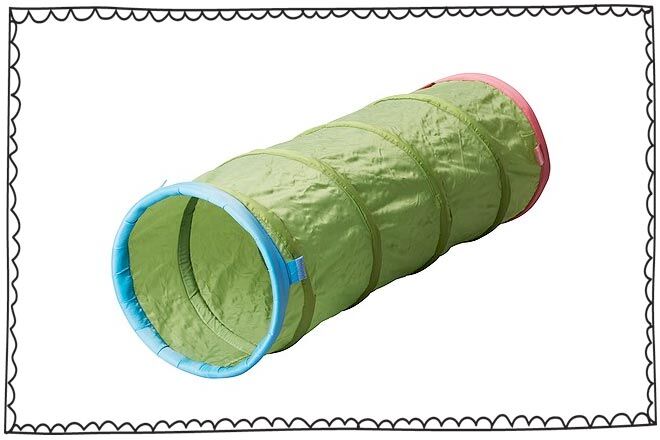 What better way for baby to exercise their new crawling skills than with an IKEA BUSA play tunnel ($19.99). We love toys that encourage the little ones to explore, and we like them even better when they can be folded away! Win!
 Lamaze Wrist & Foot Rattles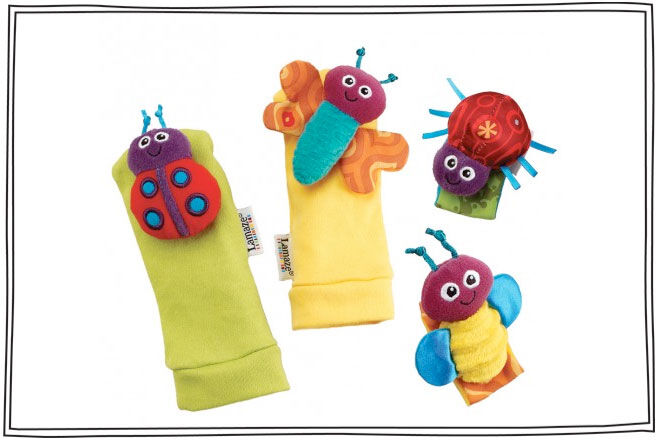 Encourage discovery and movement with this adorable Gardenbug Foot & Wrist Rattles from Lamaze ($29.95). The colourful little creatures will stimulate bubs vision and the rat-a-tat-tat will keep them wriggling to the beat for hours!
Grimm's Stacking Rainbow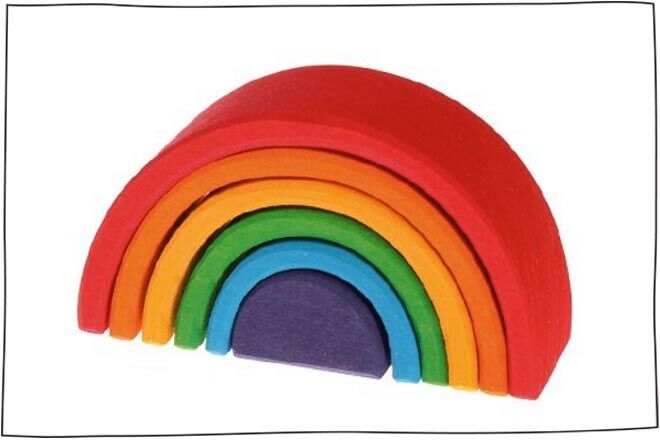 Grimm's stacking rainbows ($45) start off as simple stacking and nesting games. As your child grows, these colourful arcs will become tunnels and bridges for cars, see-saws for dollies and caves for fairies or figurines.
Lilliputiens Jeff at the Wheel Activity Board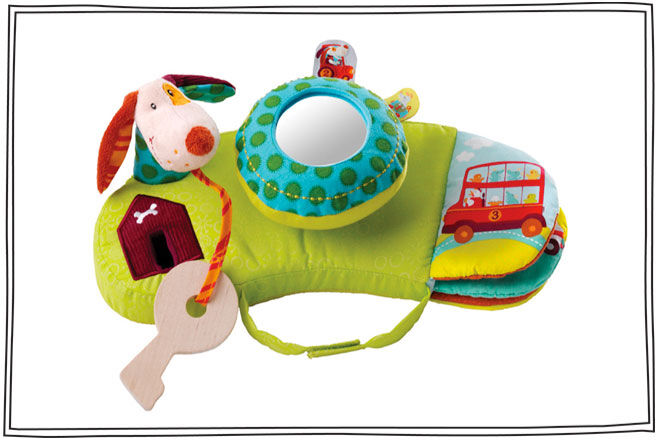 Lilliputiens Jeff at the Wheel activity board is the perfect pressie for little ones wanting to take the wheel ($54.95). Attach to your car seat and start the ignition! With a key, driving mirror, wheel and 'explorer map' the tots will be well entertained in the back seat. Long car journeys just got a whole lot easier!
Little Num Nums teething toy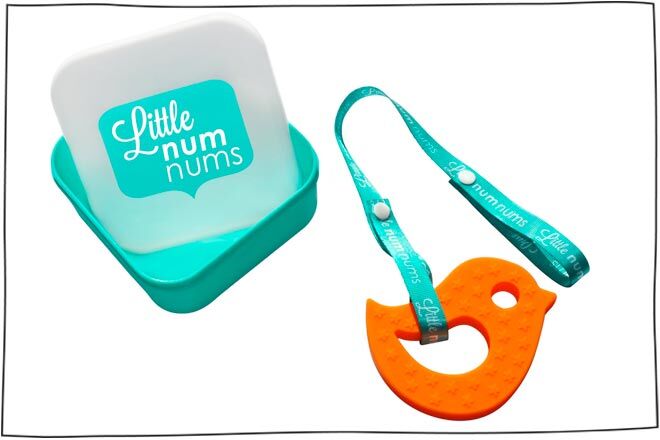 Little Num Nums teething toys ($22) are made from soft, BPA-free silicone for those tiny teeth and gums. Take your pick from Little Birdy, Opal Owl, or Roger Rocket and take advantage of the pram strap included to keep your new chewy friend close!
Uncle Goose Alphabet Blocks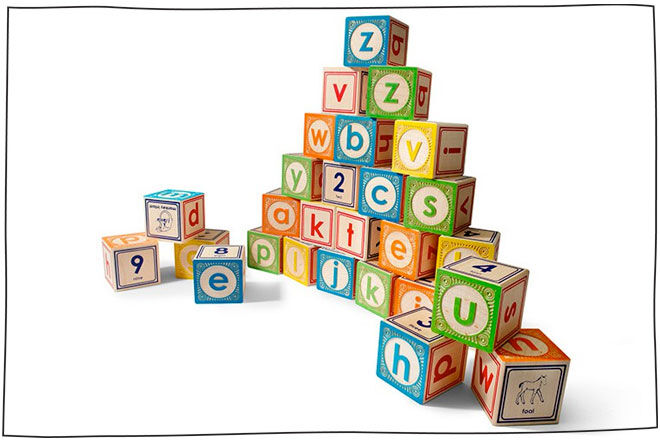 Every child needs a set of wooden alphabet blocks for clutching and stacking (and tipping over!) These Uncle Goose Classic Wooden Blocks ($69.95) have a great nostalgic feel.
Peter Rabbit Jack-In-The-Box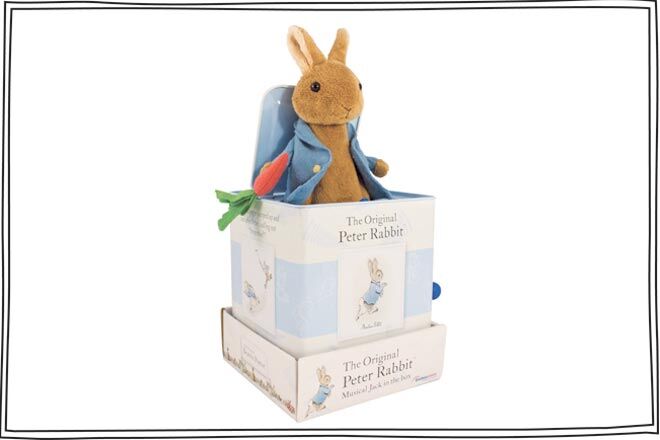 Peek-a-boo, it's Peter! Babies absolutely love the suspense and surprise of a jack-in-the-box. This one features a fluffy Peter Rabbit ($35.90) so it's not too much of a scare!
Royal Doulton Bunnykins Child Set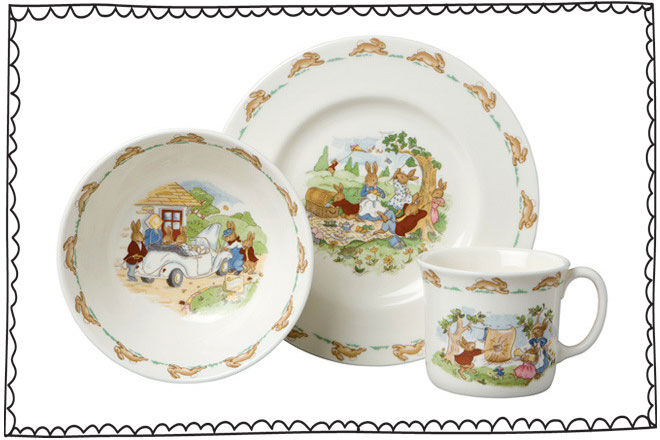 Enter the brave new world of food with a classic Royal Doulton Bunnykins Child feeding set ($129).
The age-approriate skills outlined above are examples only. Every child develops at their own pace. For more information on ages and stages, visit raisingchidren.net.au