Mocka Box Cart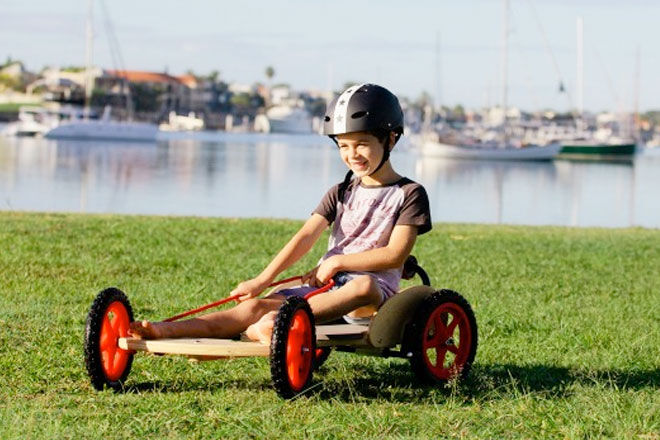 Burn off all that extra energy this Christmas with the Mocka Box Cart ($119.95). Steer your way to the beach or ride along at the park. The push-style go kart will keep the young ones fit all summer!
Terra Kids Catapult Construction Kit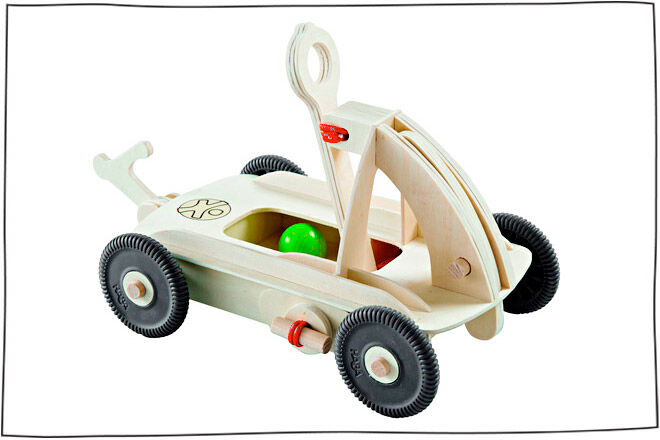 Ready…Steady…Launch! Create some catapult madness with the Terra Kids Catapult Construction Kit ($44.95). Kids can construct their catapult before getting ready to aim and fire. There's no tools needed for this one so lets get building!
Juggling balls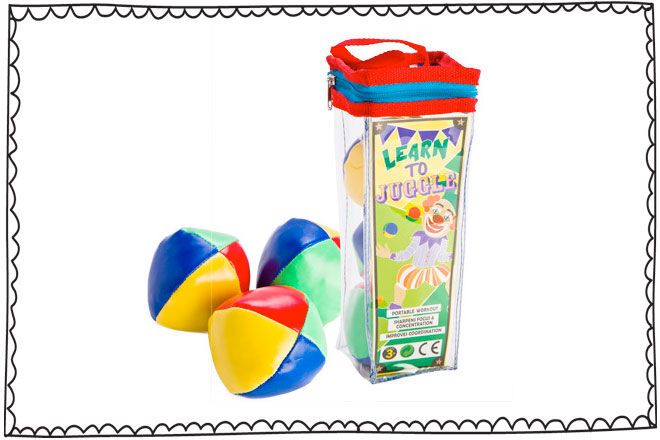 Time for the kids to entertain you! Juggling takes a lot of patience and practice but jeez, it's addictive! Once they start playing with the Juggling Balls 3 Pack ($12.95) they won't be able to stop. Turn juggling into a game for the entire family and time who can keep their balls in the air the longest.
Butterfly Adventures Live Butterfly Chrysalis Kit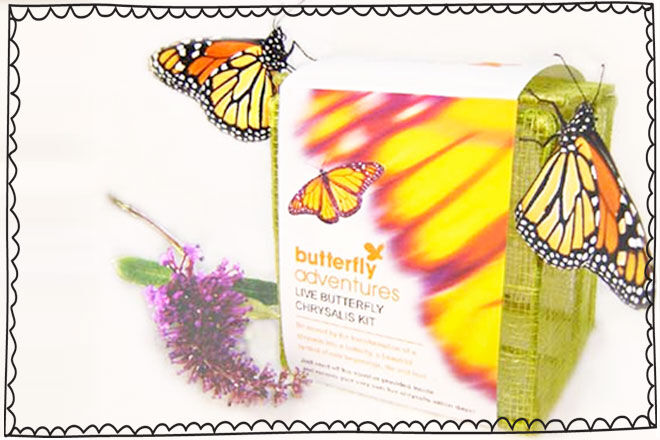 Watch the magic of butterfly's before your very eyes! Butterfly Adventures Live Butterfly Chrysalis Kit ($35) lets you witness as the tiny chrysalis turns into a beautiful butterfly. For kids intrigued by all things great and small, this is a winner!
 PL-UG Canopy Cubby Kit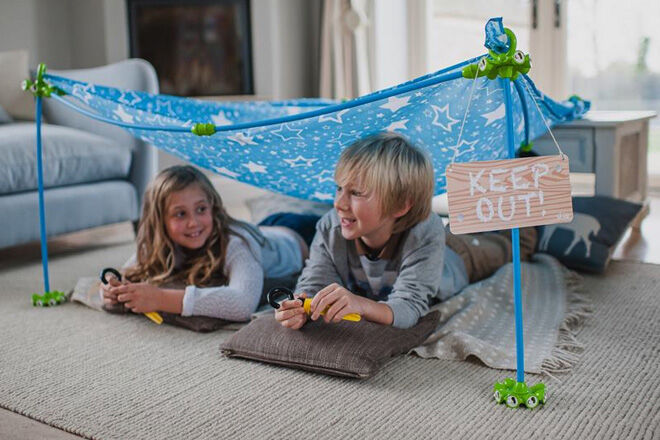 Time to pimp the playhouses! PL-UG Canopy Cubby Kit ($49.95) comes with all the tools you need to build a clever cubby. Complete with hooks, clamps, suckers and "Keep Out" sign, they'll soon be cubbies in every corner!
Spirograph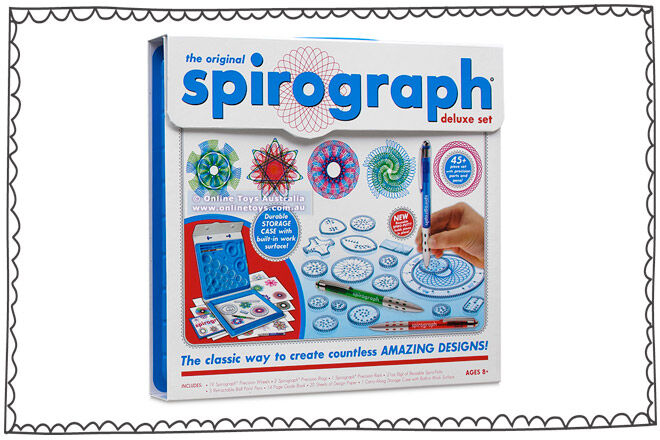 You can't beat a classic. Spirograph ($29.99) is loved by families everywhere and we can see why! The drawing kit lets kids go crazy with colour on paper. All that spiraling causes their spatial awareness and visual perception to develop too. Clever stuff!
Seedling Design Your Own Butterfly Wings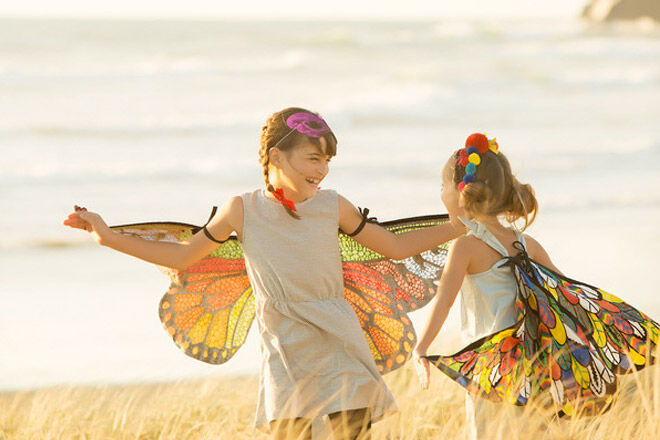 Want colour and glitter galore? The Seedling Design Your Own Butterfly Wings ($39.95) is the perfect little kit for your crafty kid! Colour the cloth wings with glitter glue and markers before taking flight into the sunshine!
SpaceRail Marble Run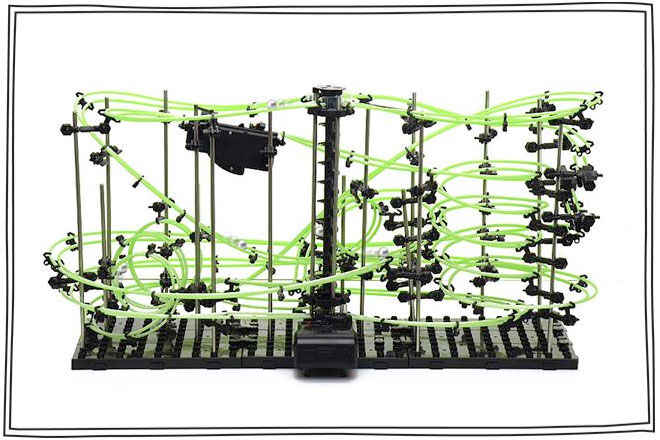 SpaceRail do-it-yourself marble runs (from $36) are like mini rollercoaster for kids! Available in 4 different levels and glow in the dark too, we're loving the loop-the-loop madness!
Logic Smart Games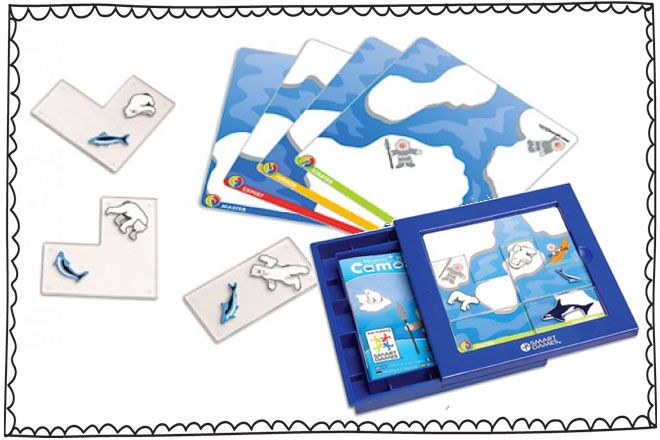 Smart Games (from $13.95) exercise the brain and can be played anywhere, anytime. The challenges are divided into 4 or 5 levels of difficulty, so kids can start with the easiest challenges and gradually, the challenges get more and more difficult, keeping them interesting for longer.
 Pooping Dog Bank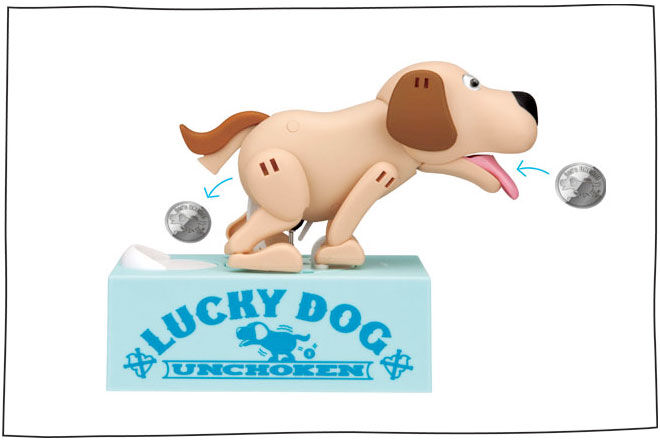 Feed the pup your pocket money and he'll poop out the pennies when you need them! Silly, but sweet. Pooping Dog Bank ($39.95)
 Night Walker Flashing Shoelace Lights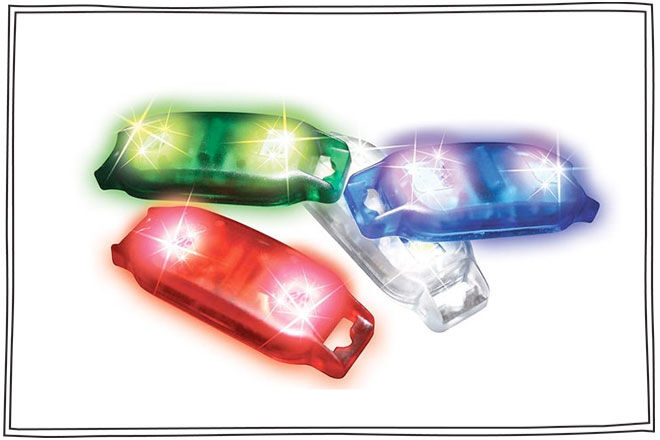 Attach the Night Walker Flashing Shoelaces Lights ($8.95) to laces big or small and watch them flash while you walk. A funky way to jazz up the shoes!
Mousetrap Board Game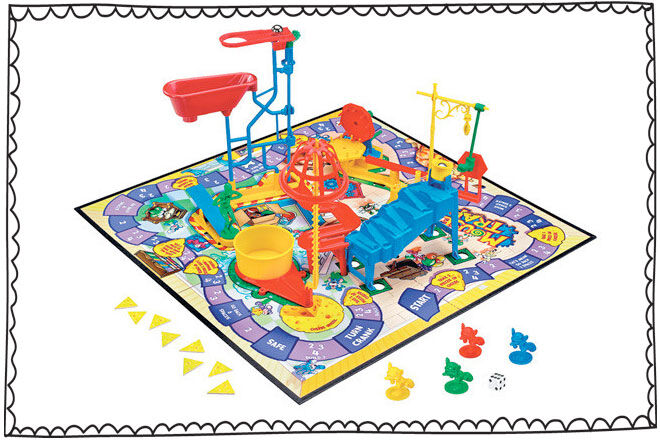 "This is the crank… that kicks the ball… that rolls down the chute… that moves the hand… that drops the ball… that flips the diver… into the pool… that triggers the cage… that traps the mouse! Mousetrap board game ($59.95).
Philips Kids Headphones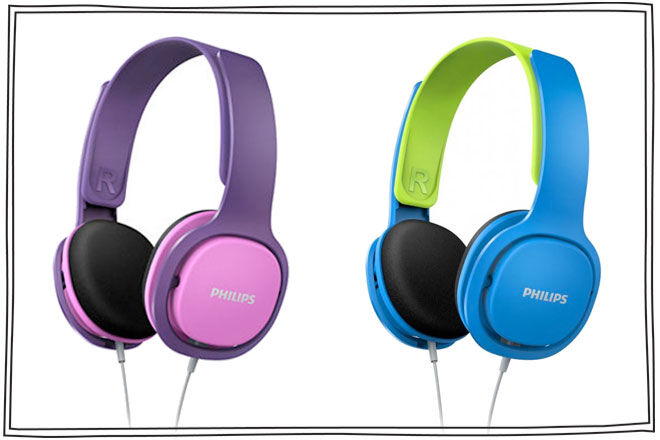 Philips Kids Headphones ($39.98) are designed to keep the volume capped so your children can dance and sing the day away without damaging their ears (and yours!)
Mini Bodyboard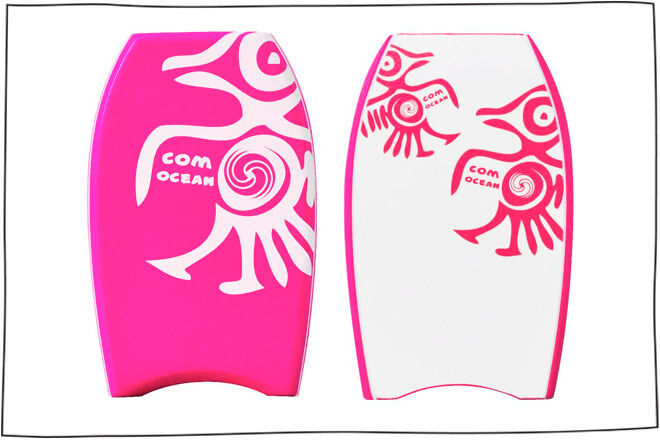 Ride the waves in style with a Comocean Mini Bodyboard ($14.98)! The super sleek surface and glossy finish gives riders great resistance and control when in the water.
The Star Wars Cookbook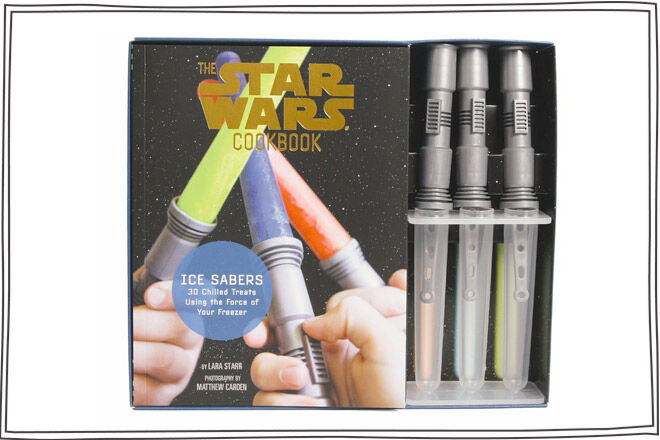 Star Wars fans will go crazy for Ice Sabers: 30 Chilled Treats Using the Force of Your Freezer ($33.29). Packed with fun frozen treats for the whole family, this will definitely help get the kids into the kitchen!
Quoits Set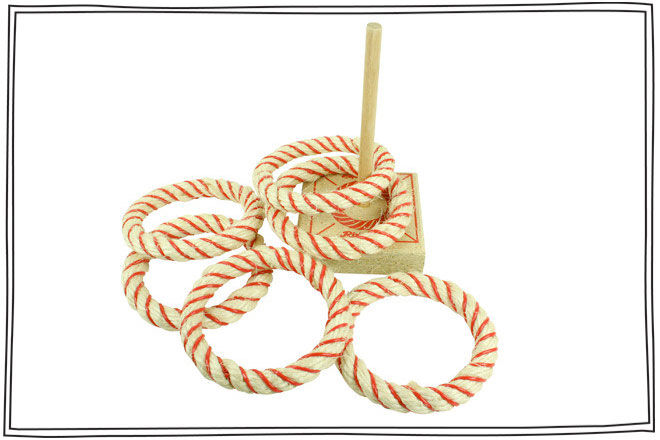 Give something nostalgic for Christmas. Riversdale Ropes Junior Quoits Set ($54.95).
Sevi System Construction Toys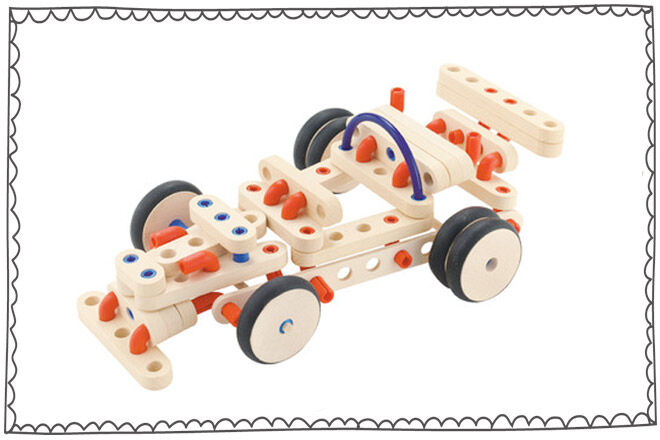 Imagine and invent! There are endless combinations to the Sevi System Construction Toys ($95). Use the wooden pieces for your core structure then link with flexible plastic rods. You'll soon build the creation you've been dreaming of!
Fairy Garden Accessories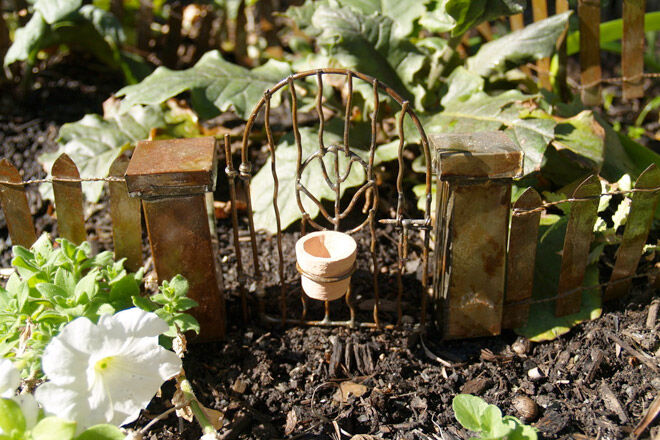 DIY your own Fairy Garden with accessories from Fairytale Gardens. From wheelbarrows and wagons to birdbaths and bridges, there's no limit to the mini magic making.
Toys in a tin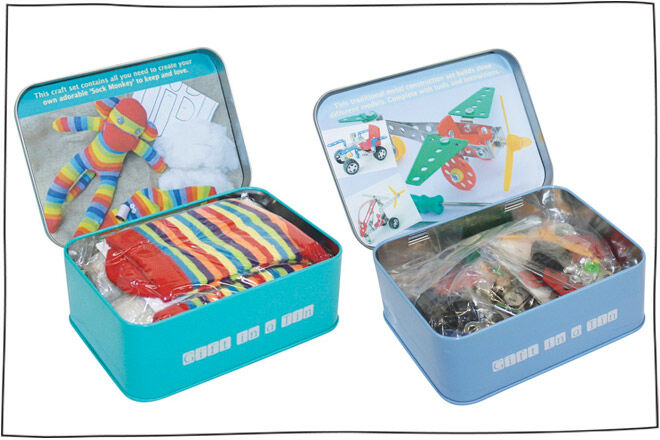 We love the range of toys in a tin from Apples to Pears! These cute little craft sets make present giving a breeze. The Mini Mechanic and make-your-own Sock Monkey ($24.95 each) are on the MGV Christmas list this year!
French Knitting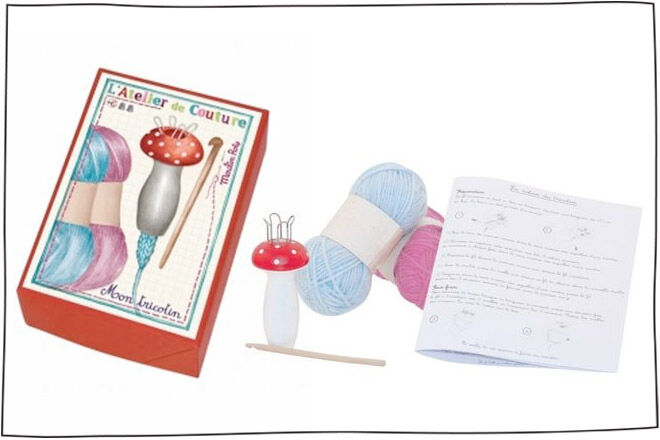 Sewing never looked so sweet! The Moulin Roty French knitting set ($25.95) comes complete with knitting tool, knitting needle, two balls of yarn and gorgeous illustrated instructions.
Giant Inflatable Pool Toys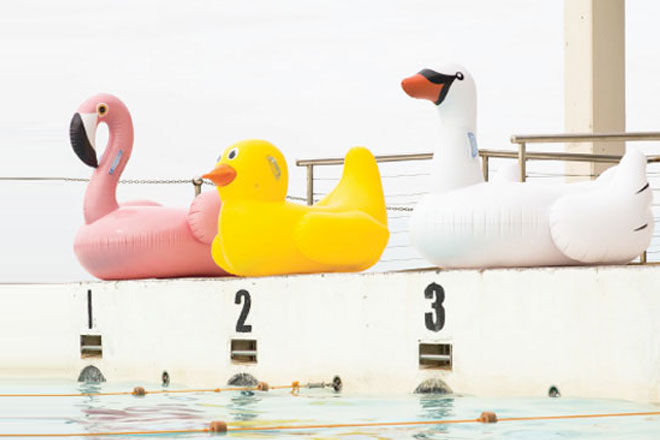 Perfect for pool time in the sun, Sunnylife Inflatables (from $74.95) are so hot right now! The pink flamingo is our favourite, what's yours?
LEGO TIme-Teacher Watch and Clock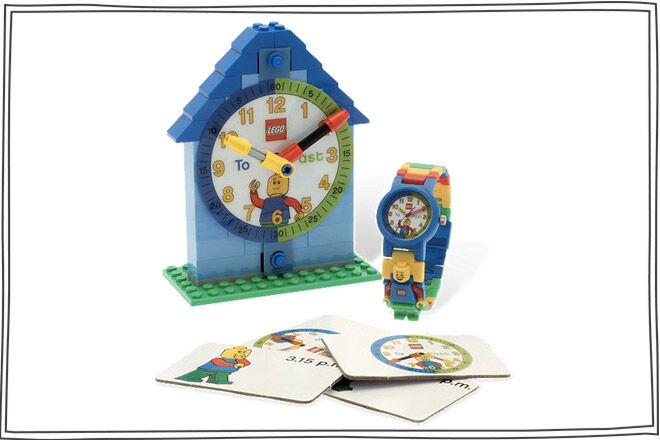 The guys at LEGO have done it again! Learning how to tell time has never been so fun. LEGO Time Teacher Watch & Clock ($59.99)
My Family Tree Project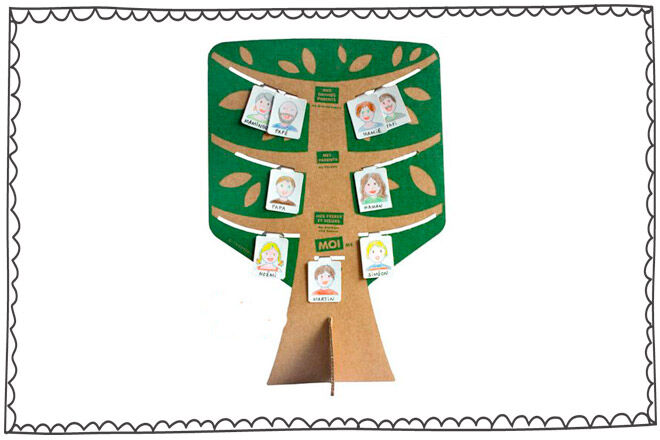 My Family Tree Project ($18.95) is a great indoor project for younger kids. Have fun making family faces then put them together in all the right places.
Hookey Board Game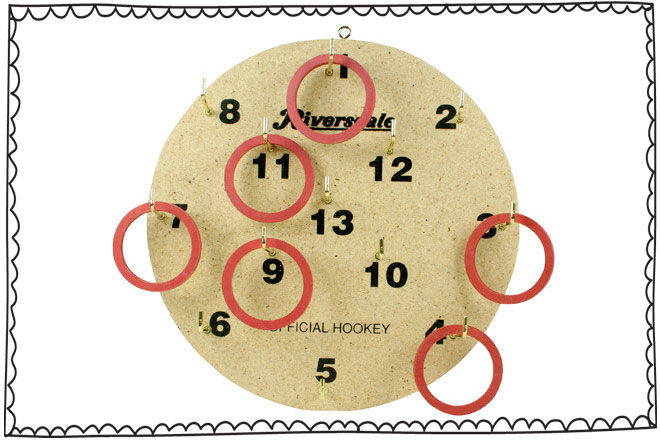 For all-year round family fun a Hookey Board Game ($39.95) does the trick!
Spidereye microscope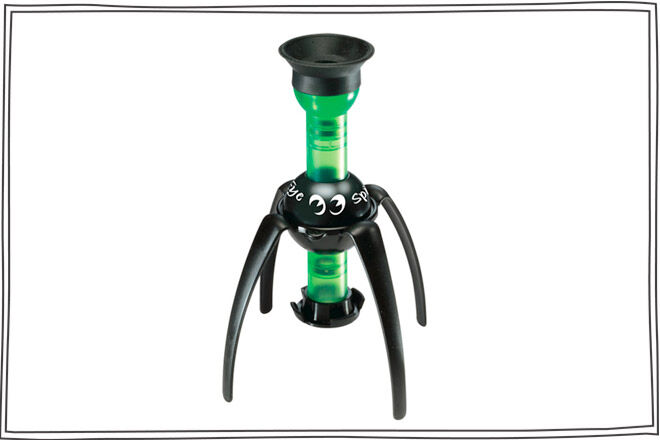 We're a little scared of the microscope, never mind what's underneath it! This portable little critter allows you to examine all the wonders you discover in the great outdoors. Navir Spider Eye Microscope ($7.99).