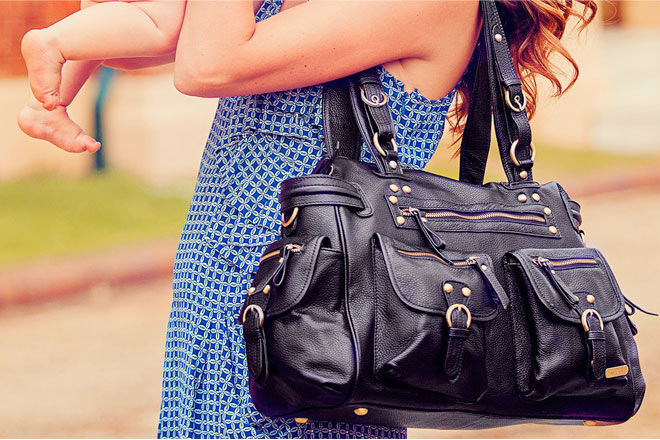 When you become a mum, gone are the days of a carrying a clutch with just your wallet and trusted lippy. With everything but the kitchen sink in your bag we think it's important that you still look and feel great! We took suggestions from the Mum's Grapevine community and put together their top nine nappy bags that will hold everything you need – and keep you looking fabulous!
1. Il Tutto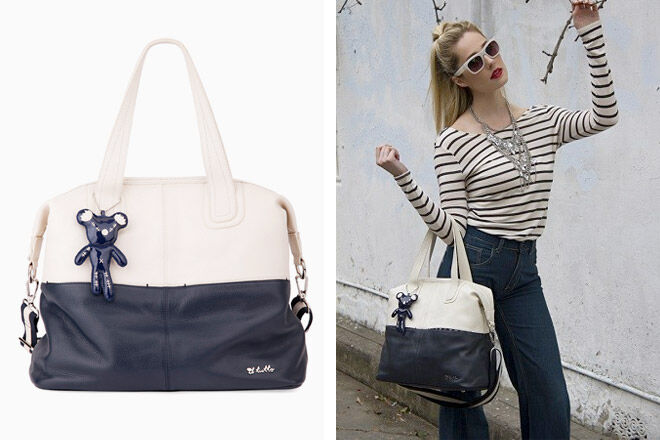 The gorgeous range of Il Tutto nappy bags are just too pretty! With ample room inside for all the kiddies' needs, these bags will last you well beyond the baby years. The simple and elegant design means you can even take yours on one of those rare night outs with the girls!
"Il Tutto! Mine is 2.5 years old and still looks new. They also do after mummy bags now too. Gorgeous and quality!" – Kim Taylor
2. Vanchi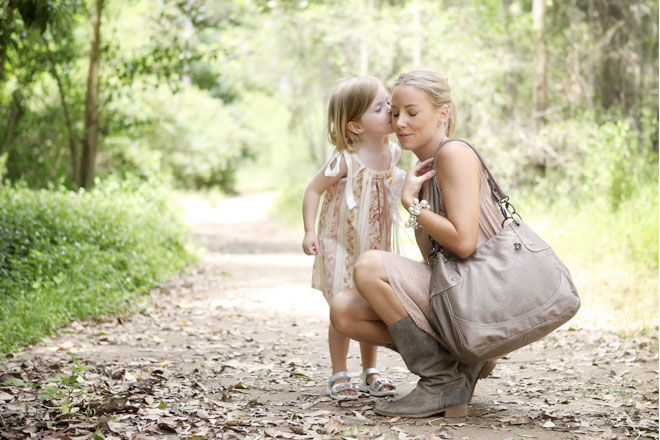 Designed by an Australian mum and highly rated by our Mum's Grapevine readers, the Vanchi nappy bags will not disappoint. Not only do they have style covered, with prices starting at $160 they will please the budget too!
"Vanchi, they are great & stylish" – Lisa Ferracane
3. Storksak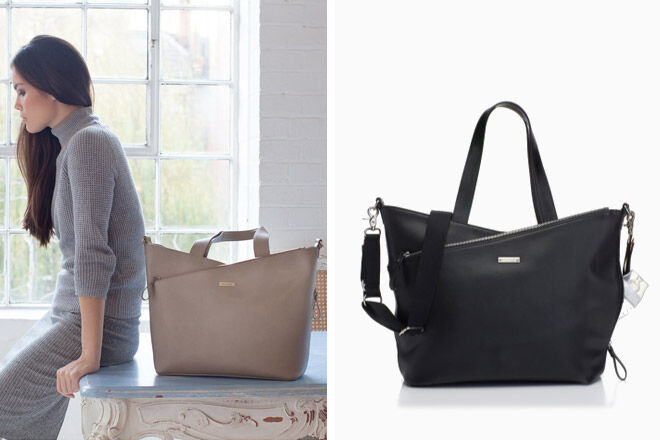 Jessica Alba, Angelina and Brad… the celebrities love their Storksak and so will you! The collection has a style to suit every type of mum or dad; and the sturdy nappy bag, designed to last, is a worthwhile investment that could see you through to baby two!
"Storksak. No others come close!" – Julia Muller
4. OiOi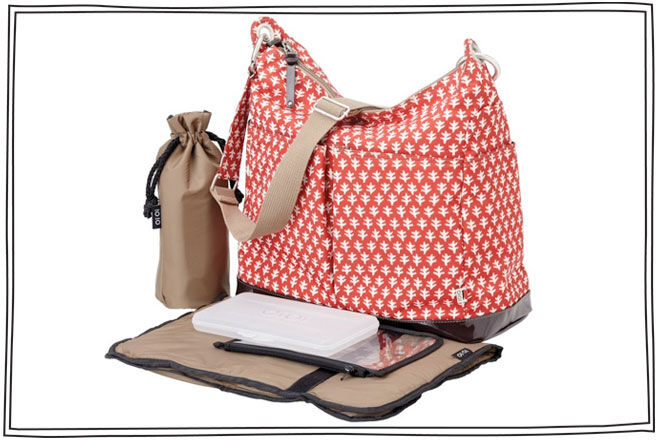 With many colours and styles available, you won't find an OiOi nappy bag you don't love. With little extras like an insulated bottle holder and places for your keys and phone, all your stuff is looked after. They also have a range for dads so they don't have to carry a girlie bag when they take bub off your hands!
"I have OiOi & could not be happier, plus it doesn't look like a nappy bag it looks more like a hand bag." – Dana Galeazzo
5. Mimco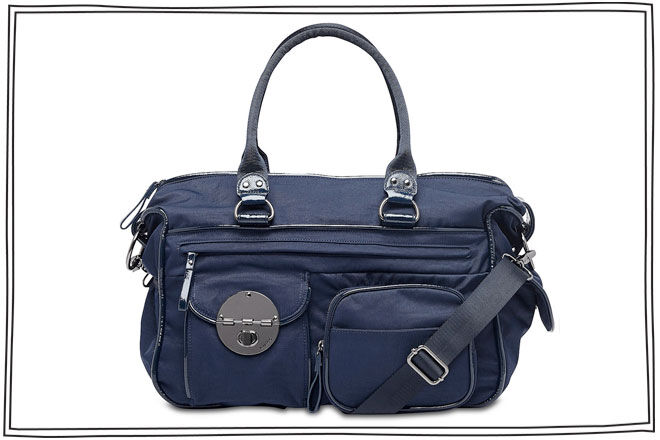 Known for their gorgeous handbags, the Mimco baby bag is a must for stylish mums. Made from durable nylon there's lots of room to put all the baby stuff as well as pockets to keep your bits and bobs organised. Most importantly it comes in three colours – maybe you need one of each?
"Just got one for my fourth child at Mimco… Love it and big enough to ft everything in without looking too big. Great as hand luggage on planes too." – Amber Allen
6. Timi & Leslie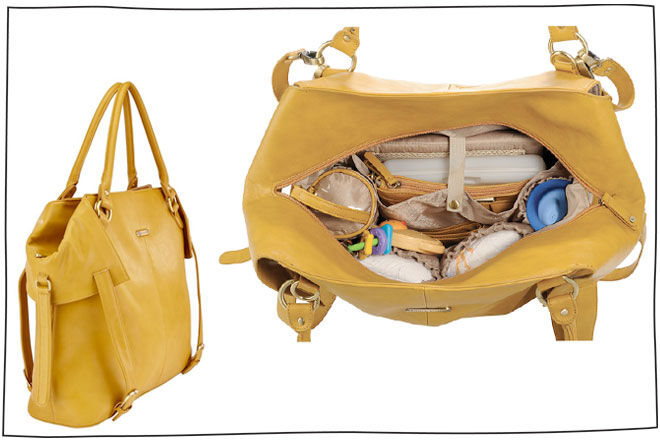 Another stylish choice is the Timi & Leslie range. With enough space for the baby stuff, this bag also takes care of you with slots for credit cards and an inside key fob. This is another brand loved by celebrities, from Tori Spelling to Nicole Kidman.
"Timi and Leslie, very functional and reasonably priced. I always get compliments on mine. Their website lists Australian stockists." – Liz Gleeson
7. Isle of Charlie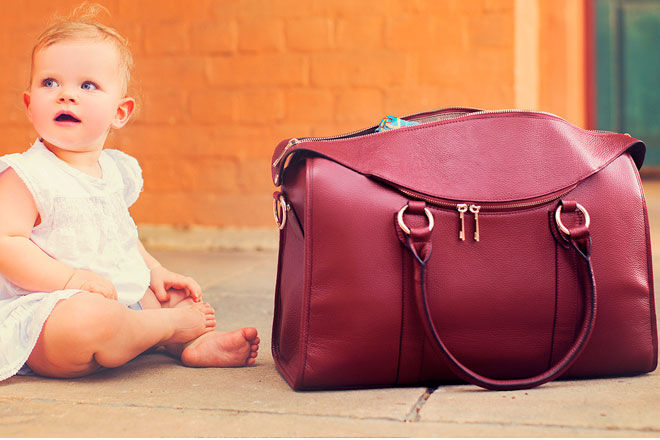 Designed in Australia and made from Italian leather, you will not be compromising on style with a bag from Isle of Charlie. Their beautiful nappy bags include a pram attachment so you can hang it over the handle while out and about!
"Check out Isle of Charlie. Love their nappy bags and can definitely use as handbag too." – Nicole White
8. Oroton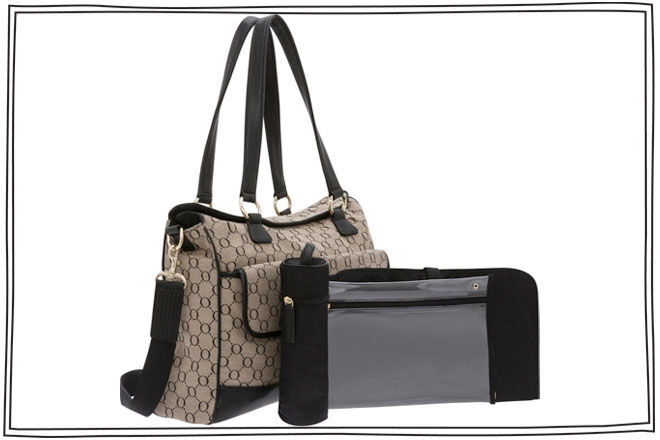 If the Oroton signature 'O' is what you love, then you can't go past the Oroton nappy bag. Practical like a nappy bag but beautiful like a handbag, this bag will be worth the investment.
"Oroton make beautiful nappy bags. I bought one a few years ago that I now use as a handbag." – Amber Walker-Lowcock
9. Petunia Picklebottom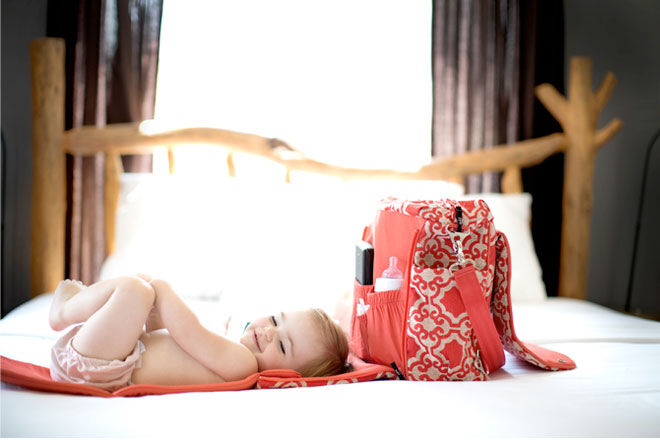 With to-die-for prints it is no surprise that Petunia Pickle Bottom appears on this list. Each bag has different design features, from a change mat attached to the outside to padded arm straps. There is a style for everyone in this range!
"Petunia Picklebottom. Oh, my!!!" – Tracey Jaffrey