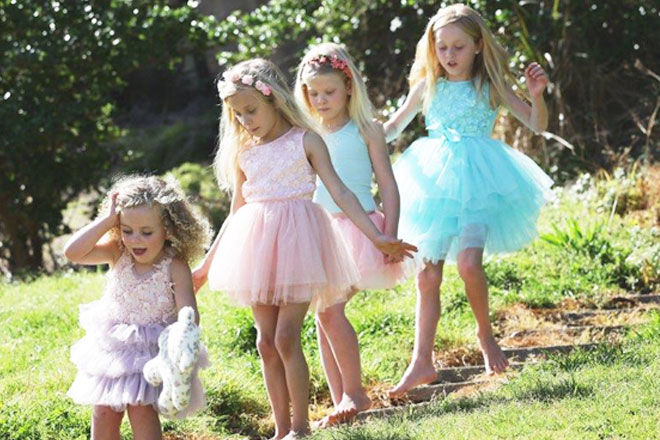 If your little girl loves to swirl and twirl around in beautiful creations fit for a princess, look no further than the new Ballroom Tutu collection by Britt. With delicious dresses and super cute skirts in a range of gorgeous colours (with heavenly headbands to match), this oh-so-talented Sydney-based designer has something for every aspiring prima ballerina.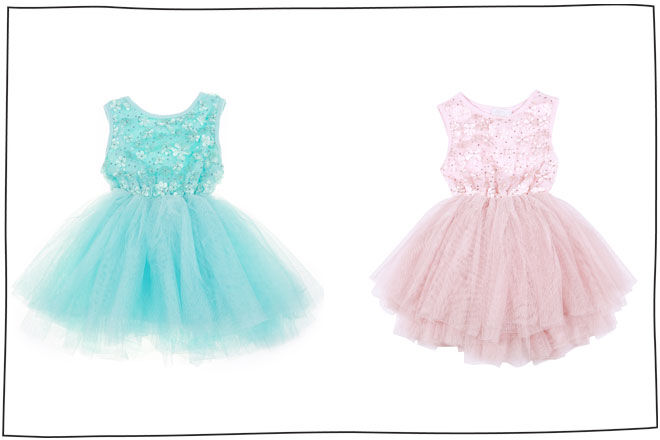 The Sparkle Flower Tutu Dress (pictured above; $65) is all about elegance with a pinch of razzle dazzle! The flower-embellished bodice is sequinned to the max, and there are no less than four layers of fairy-floss tulle. Even the names of the colours 'Tiffany blue' and 'Primrose pink' are oozing with glamour. Plus the cotton stretch lining makes the dress super comfortable, and there are no restrictive, pinchy zippers to be found anywhere.
We also love the vintage inspired Swing Tutu ($65). The jersey top is embellished with rosettes and there's a four-layered tulle tutu skirt, while a matching back bow completes the 1920s look. It's a timeless outfit that wouldn't be out of place at one of Jay Gatsby's fabulous garden parties! And the ornate Sparkle Butterfly Tutu Dress ($89) with its fluttering satin butterfly shapes cut into the shimmering bodice is perfect for a truly special occasion.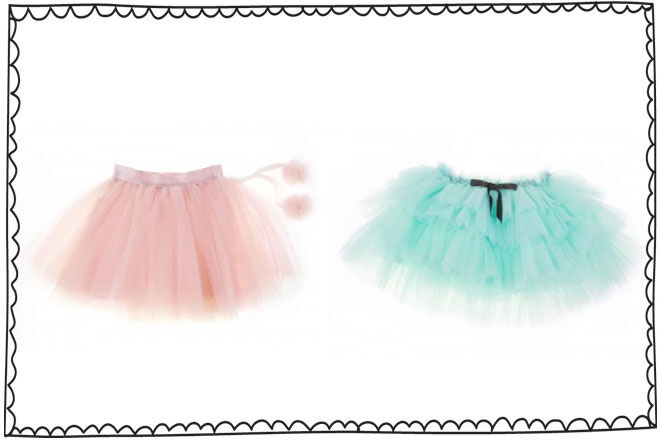 For swing with added zing you can't go wrong with Britt's Pom Pom Skirt (above left; $55.95). The silky tulle is touchable and swirlable and the colours are nothing short of classic, while the two ribbons with a pom pom on each end are just plain fun!
The Ra Ra Skirt (above right; $49.95), with three to four gathered layers of tulle and a super soft cotton lining. The comfy elasticated waist is finished off with a little black bow – adding some funky vintage styling to the piece.
This is the perfect collection for a summer set to be filled with parties and dancing. Available from Brittbear.com.au