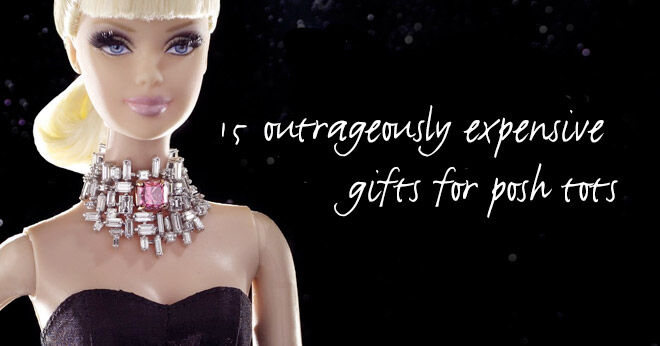 How do the other half live? Imagine Christmas shopping with no budget restrictions and no common sense. If we won the lottery, here's what we'd be putting under the tree for our little ones …
1. Silver Cross bespoke Balmoral pram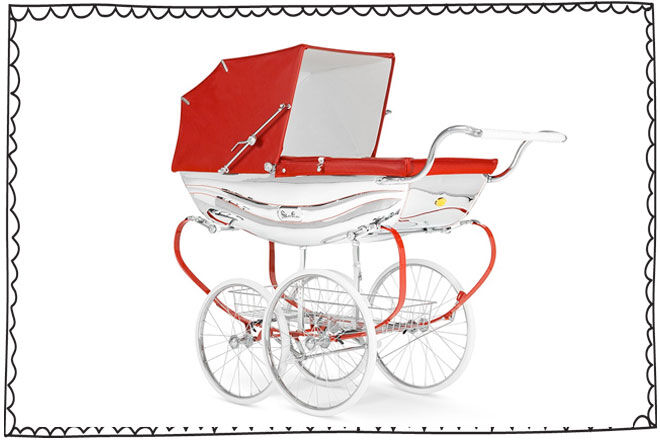 When taking your precious angel for a walk, only the very best will do. This limited edition, custom built pram from famed British buggy brand Silver Cross is the Rolls Royce of prams – with an eye-wateringly high price tag of £5000 (that's about $8,972) to match. Our tip: get your child's name engraved on the front to make it clear who has the coolest ride in town. Talk about riding in style!
2. 'Extra Large' Giraffe Plush Toy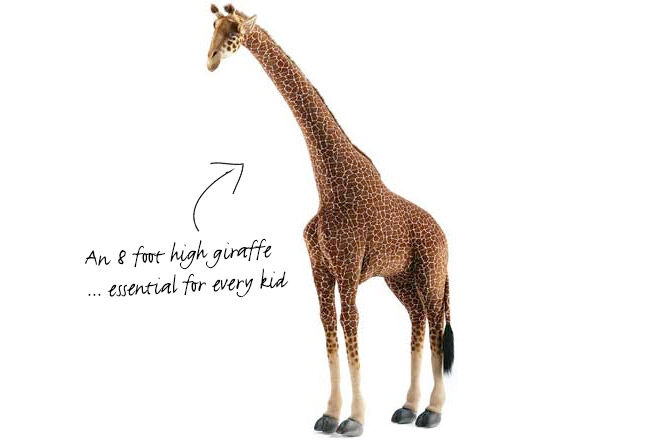 Clocking in at over 2.4 metres, this "Extra Large" Hansa Giraffe ($934.78) is the safari animal you always wanted but could never fit in your bedroom. This lovely lady, meticulously handcrafted from a portraits of a real giraffe in its natural habitat, is strictly for houses with very high ceilings.
3. Life size Tyrannosaurus Rex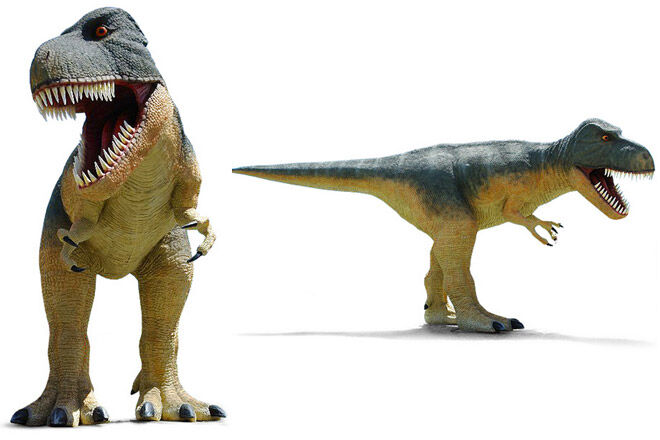 If a massive giraffe is simply too understated, a life-size Tyrannosaurus Rex dinosaur replica ($60,000) may be a better stocking filler. Why go to the effort of imagining how terrifying the T-Rex was, when you can actually order a 33 foot-long beast with 8-inch teeth to scare you silly?
4. The world's most expensive Barbie
The perhaps inappropriately named "Barbie Basics Collection" has partnered with jewellery designer Stefano Canturi to create the most expensive Barbie ever. Priced at $600,000, this one-of-a-kind comes with a necklace made of white and pink diamonds and fashionable "cubism" ring. Your little one's Bratz dolls will be green with envy.
5. Grand Victorian Playhouse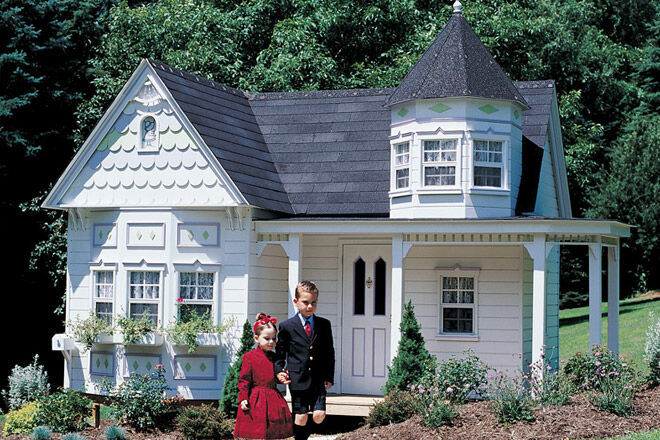 Cubby houses are so passé. It's all about play mansions for posh tots and this Grand Victorian mansion ($22,000) featuring stained glass windows, fireplace mantels, wrap-around porch and loft space is all we could ever want. We've already got our bags packed.
6. Pirate Ship Deck Home Theatre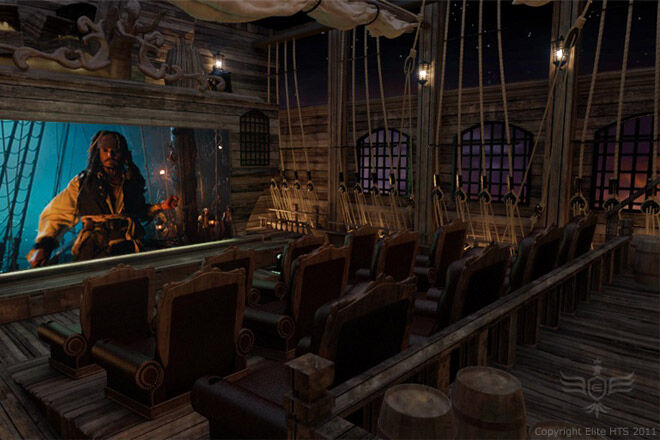 Every child's dream home features a private movie theatre, but this is something else. This customized home theater ($2.5 million) is designed to look exactly like the deck of a pirate ship and even includes a ship-tavern for refreshments. Where else would you get your popcorn?
7. Home Bowling Alley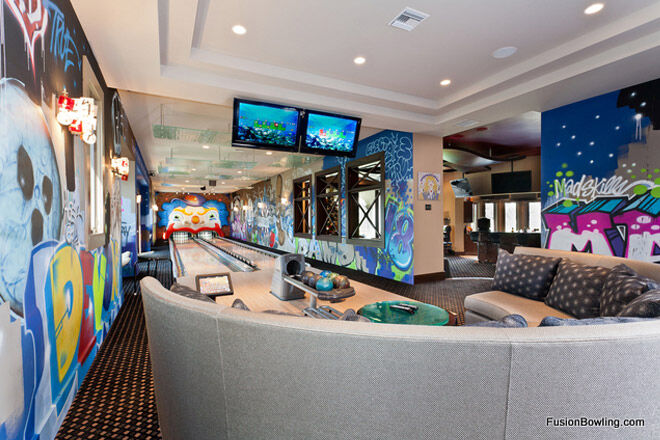 And once you have your $2.5 million cinema, your home just won't feel right until you install a customised bowling alley ($350.000) too. Make sure you order the overhead TV monitors to keep score and machine that resets your pins – it will free the Butler up to clean the silver.
8. Replica Chitty Chitty Bang Bang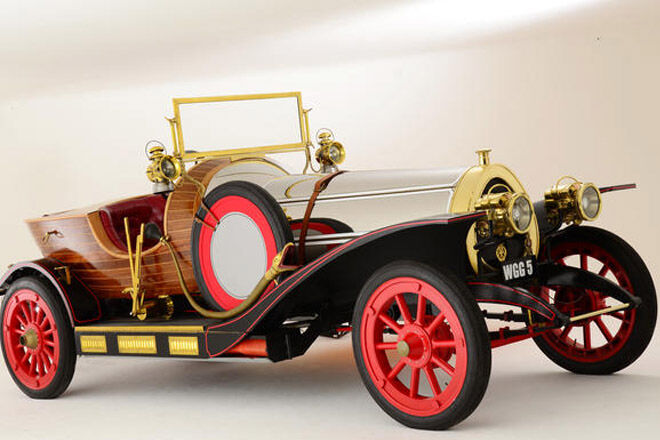 Who wouldn't want one of cinema's most iconic cars ($490,000)? Not only does it feature old timey elegance but each journey could be spent singing "oh chitty you chitty chitty chitty bang bang chitty chitty bang bang we love you". That would never get old.
9. Porsche Go-Kart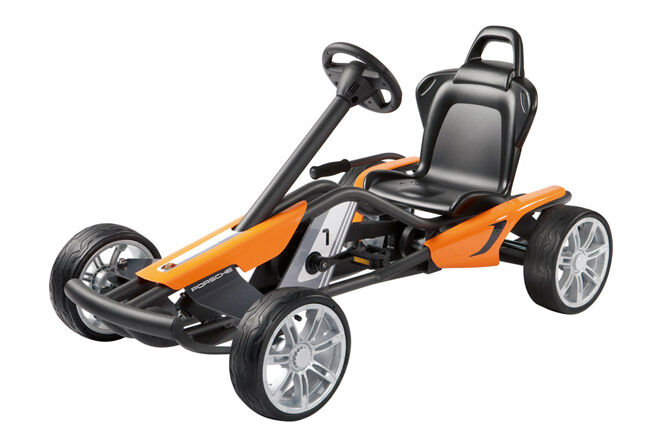 A go-kart made by Grandpa from a wooden box? You have to be kidding! The Porsche Driver's Selection Go-Kart ($990), was designed by the Porsche Design Studio in Austria and features "high quality drive components" and "composite wheels stimulated with center locks". Competitors at the soap box derby beware.
10. Audi Pedal Car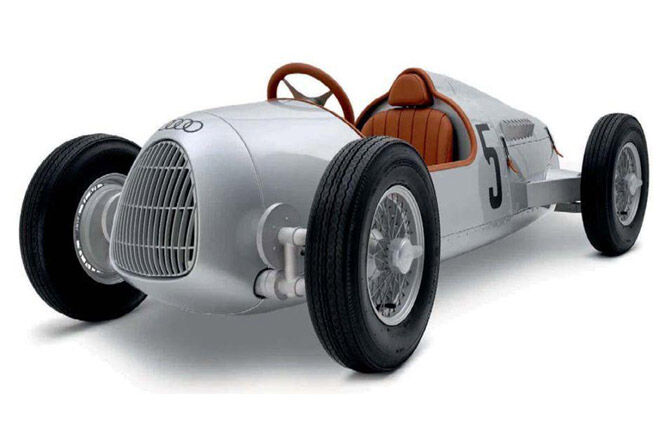 If you consider a go-kart simply too gauche, this hand-made pedal car from Audi ($18,101) may be more up your street (or perhaps footpath). This limited edition car is a 1:2 scale model of the Auto Union Type C, which sounds impressive if only we knew what it meant.
11. Gilded Fantasy Bedroom Coach
If your little one prefers their wheels stationary, the Gilded Fantasy Bedroom Coach ($37,000) may be the perfect immobile automobile. Why sleep in a plain old bed when you can sleep in a bedroom coach handcrafted from the finest materials including elegant gold leaf?
12. Disney Princess Couture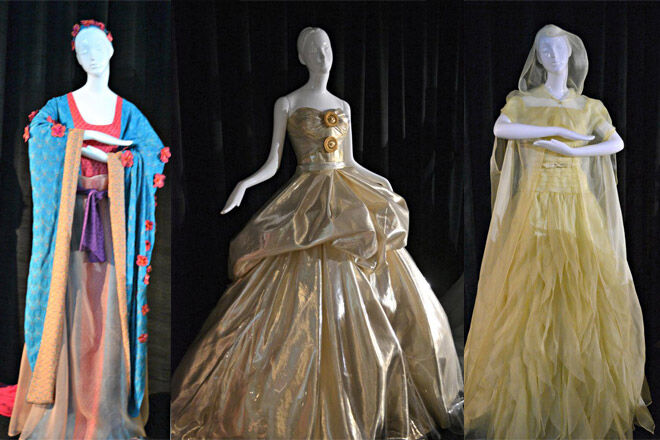 Not content to layer-up in mum's old dresses? This range of dresses inspired by Mulan, Cinderella, Belle and friends (up to $10 million) created by fashion icons including Versace and Oscar de la Renta would make the ultimate in couture make-believe.
13. Gold Lego Bricks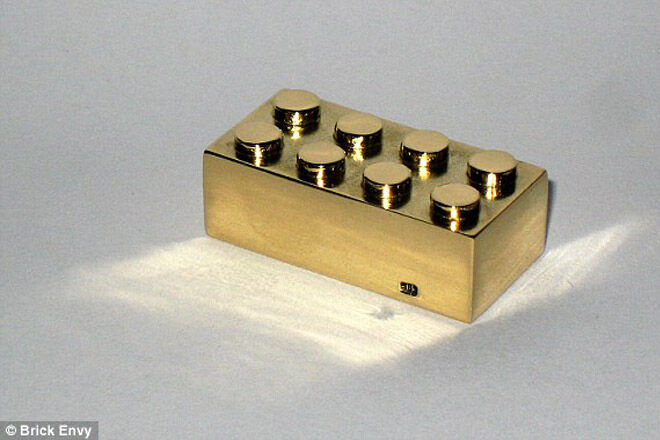 Think of the glittering Lego villages that could be made with these limited edition gold bricks ($15,891 per brick). Made of 14K gold and weighing in at 25.65 grams, this incredibly rare item would make any Lego creation an immediate masterpiece.
14. Steiff Louis Vuitton Teddy Bear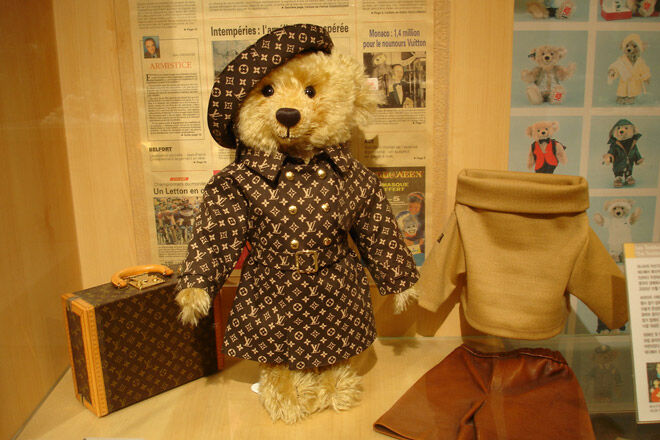 This super stylish Steiff teddy ($2.3 million) is the most expensive bear in the world. That beret! The matching luggage! This teddy most certainly has a certain je ne sais quoi and would make the perfect companion for future fashionistas.
15. Diamond Dummy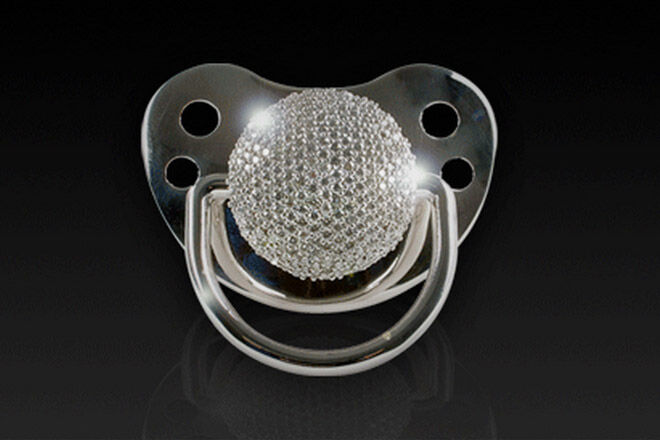 Rubber pacifiers that babies can use are simply so boring! This look-but-don't-suck diamond pacifier made of 14K white gold with 278 white diamonds ($17,000) will soothe your little one by simply being sparkly and entirely impractical.