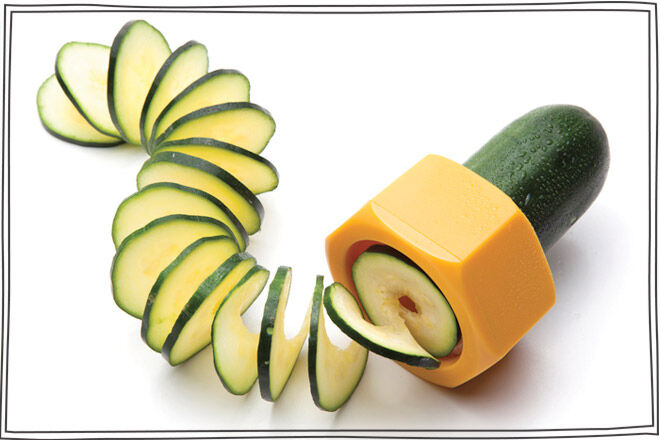 Dealing with fussy eaters is all part of the parenting process. Disguising vegetables in the kids' dinner by blitzing them to a brown-looking pulp sometimes seems like the only way of ensuring they eat their five-a-day. It's a frustrating process, especially when the kid's catch on and all hell breaks loose at the dinner table!
Luckily for us, there are some brilliant new gadgets out there that will make veg so irresistably interesting they just might encourage little ones to take that first exploratory bite. Here are our top 15 tricks to make food fun.
1. Winner winner, lets eat dinner!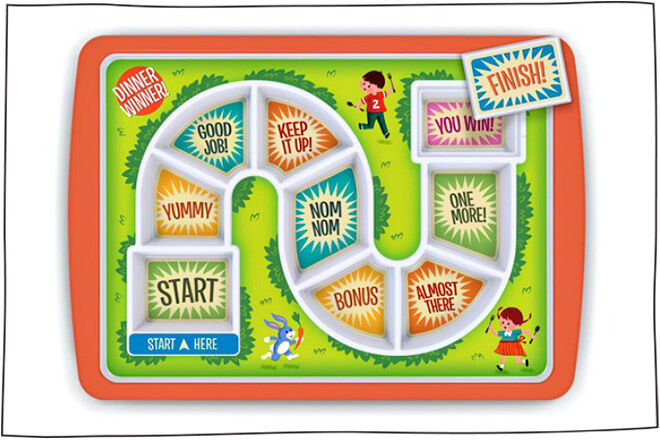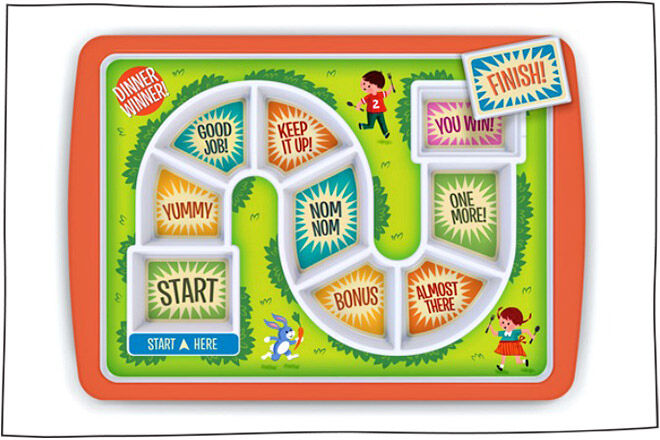 Saying "one more bite" over 20 times a day get's a little tedious. Turning dinner into a game is an ingenious idea! The FRED Dinner Winner plate ($29.95) is a clever way of turning meal-times into a race; and every child wants to be a winner. Each segment is filled with fun persuasive phrases, leading the hungry little competitors to a treat at the finish line. What a winner!
2. Brighten up your breakie
Give the munchkins their eggs sunny side up everyday using these super silicon egg rings ($9). The silicon mold can be popped in the dishwasher with the other breakfast bowls and cutlery – we like! Get the kids day off to a healthy start and brighten up your breakfast.
3. Fork-lift it
Turn your little terrors into budding builders with this creative Construction cutlery set ($27.95). Constructive play and eating time can be mixed together with these functional and fun utensils. Make mealtime less work for you, and more work for the little ones, as they bulldoze their way through dinner and front load straight into their tummies!
4. Let your salads spiral out of control!
If you're tired of chopping zucchini into teeny tiny pieces just so the kids don't see it, the Cucumbo ($15.00) may be your new best friend. The spiral slicer will spruce up your salads and add a new twist to all your dinner-time favourites. And just think … that's one less thing to chop!
5. Faster fries
We all know that mini mes love chips. Well … they are going to love them even more when they turn out curly! The progressive Curly Fry Cutter ($12) is simple to use and makes cutting time cleaner and safer. Straight fries are so yesterday … Set up the potato and curl away!
6. Pretty little eggs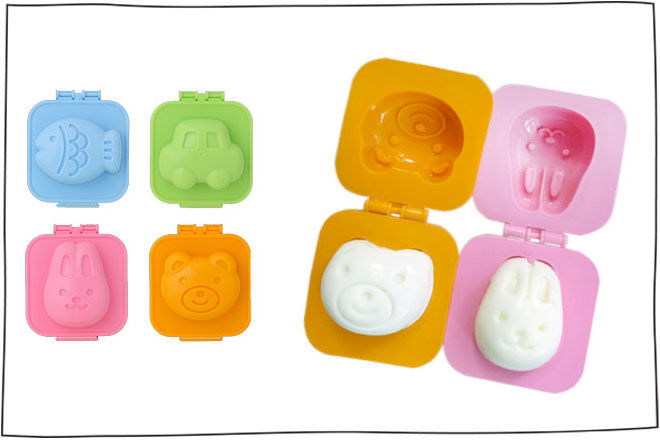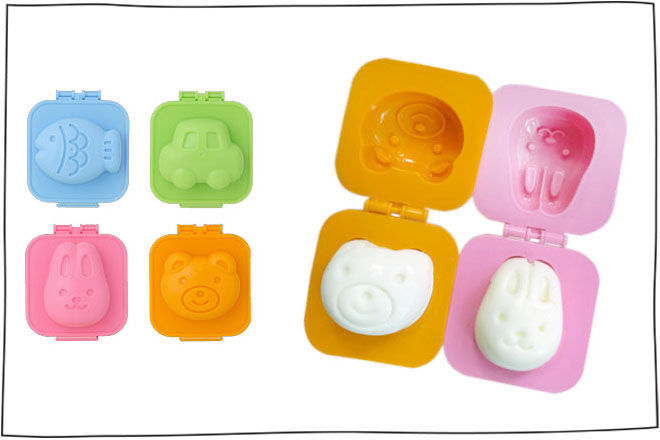 How cute?!! Everyone knows boiled eggs can look incredibly boring in the kiddies lunchbox, especially when sat besides the bold and bright packings of big brand products. These playful egg moulds ($6.95) are so easy to use; you just pop a warm boiled egg into the mould of your choice, sit the mould into a bowl of cold water and hey presto! Your protein just got pretty.
7. Face fussy eaters head-on
The FRED Food Face Plate ($19.95) encourages bubbas to make faces at the dinner table using their food for fun inspiration. Fussy eaters can get creative and play with their food while making a masterpiece out of their meal (just make sure they have their plate in-front of them!). From a mouth made of mushrooms to eggplants for eyebrows, the possibilities are endless.
8. Ice cube tray buffet
We absolutely love this idea and kinda wanna pinch it for our midday munchies! Giving the kiddies an ice cube tray packed with nutritious treasures for lunch is sure to keep them entertained. Fill with colourful cubes of fruits and veggies and watch them dip and dive for delicious goodies.
9. This little piggy went to market…
Sending the kidlets off to school with a lunch box they love will help to beat the lunch-time blues. This two tiered Piggy Lunchbox ($30) will stop anything from getting squashed and is ideal for keeping the snacks and sandwiches separate!
10. Let them chop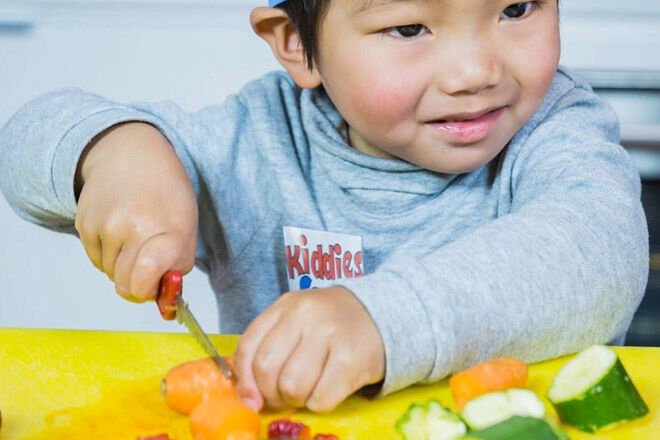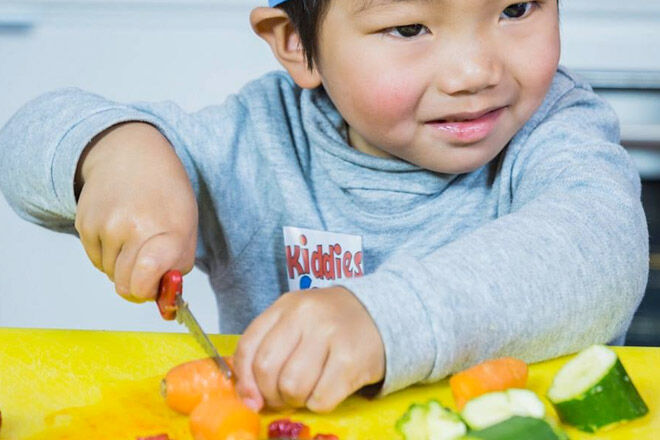 Safety should always come first when letting the little ones into the kitchen. These kid-safe knives and peelers ($20 each) allow kids to help out with prepping the veggies for dinner, without the dreaded finger cuts. Perfect for carrots, potatoes and pretty much every vegetable other than pumpkin, the brightly coloured peelers encourage the mini masterchefs to then eat what they peel. Hurrah!
11. Say bye-bye to boring sandwiches
Spruce up your sandwich selection and surprise the youngsters with these fantastic Lunch punch sandwich cutters ($12.55). You can easily turn a sandwich into a treat by cutting away the crusts and creating fun shapes!
12. Create your own vegetable spaghetti
This may be my favorite of the lot. Make veggies fun by turning them into spaghetti … the tiny tots will never know! The spiral slicer ($39.95) twists carrots, squash, zucchini and more into crazy coloured curls for the whole family to enjoy.
13. Soldiers for your little soldier
You can't beat dunking yummy bits of toast into the middle of a runny egg in the mornings. What a classic. Now boiled eggs and soldiers can become your child's best breakfast too. Forget your typical borings strips of toast; with the soldier egg cup and toast cutter you can create real soldiers for prime dunking material.
14. Twist and shout!
Twist and turn the kids apple a day into a springy slinky! The twisted apple machine ($19.95) peels, cores and turns your apples into fruity fun for the entire family. Use to top off your tasty morning muesli or add a bit of funk to a plain fruit salad.
15. Sandwich stamp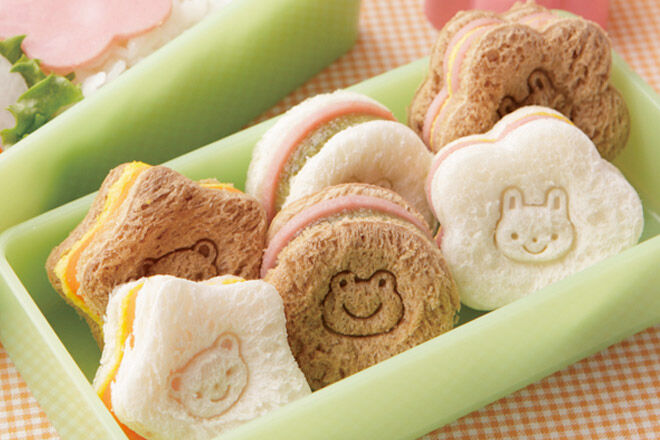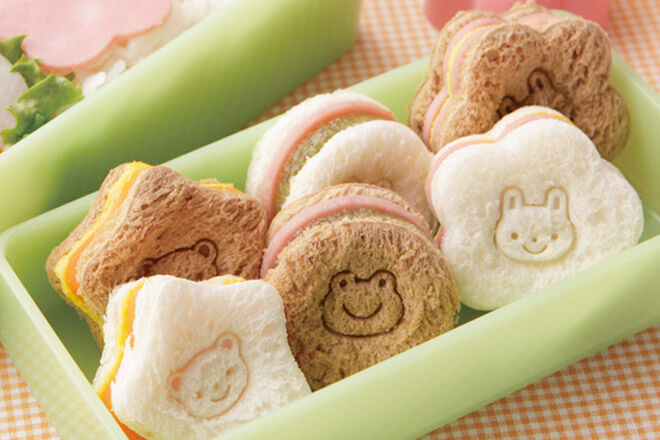 These adorable sandwich cutters also stamp a cute little face in to the middle of the sanger. With any luck, your child will be so distrcted they won't notice you've swapped their vegemite for baby spinach and carrot!