Smartmax Magnetic Blocks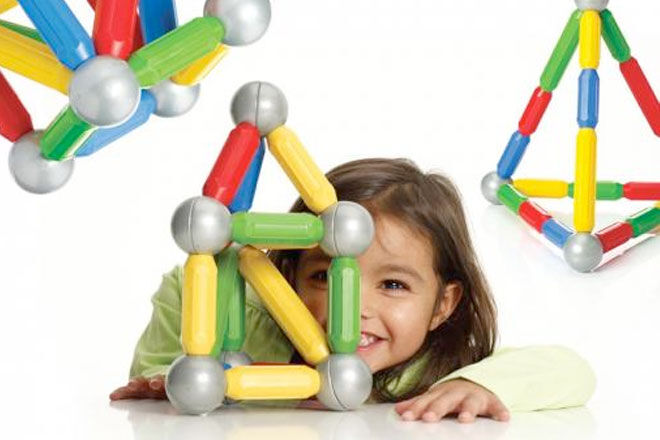 Watch in awe as the kids build towers, bridges and more with Smartmax Magnetic Blocks (from $14.95). The extra-large magnetic pieces make it incredibly easy to construct all sorts of weird and wonderful creations!
Fruit Counters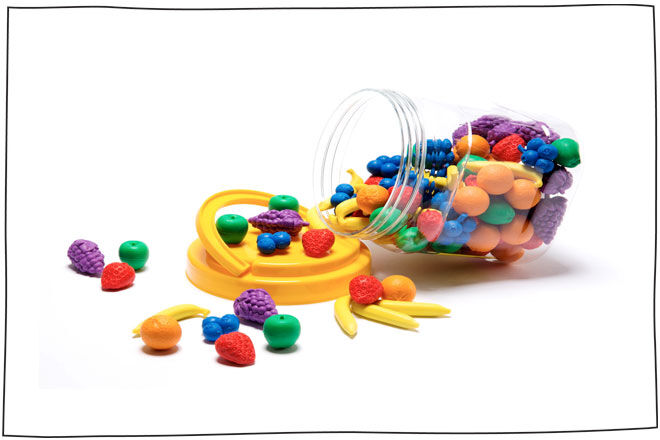 Count them, name them then sort them by colour. There's hours of fun with a jar of 60 fruit counters ($21.95).
ByK Learner Balance Bike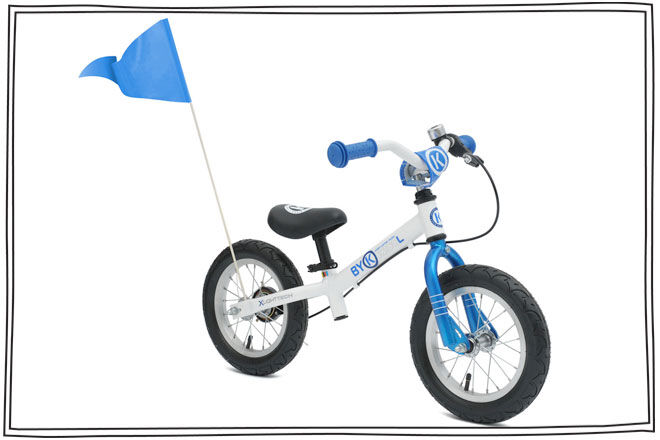 Every child needs a great first bike and you can't get much better than the ByK Learner Balance Bike ($164). The 'low-slung' design gives the ByK Balance Bike a low centre of gravity so cruising kiddies sit close to the ground and push themselves along – no training wheels needed!
Haba Waterpark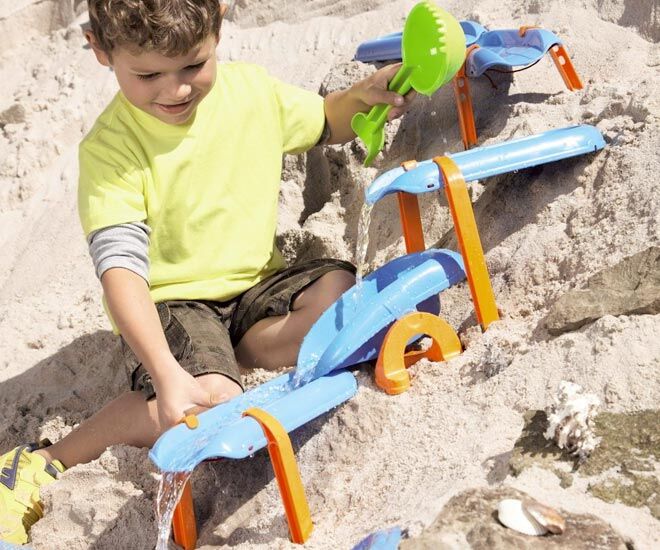 Make trips to the beach a blast with the HABA Waterpark Set ($49.95). The water babies can create flowing streams and cascading falls by directing water with the switch point and tracks. Perfect play for a hot summer's day!
Kinetic Sand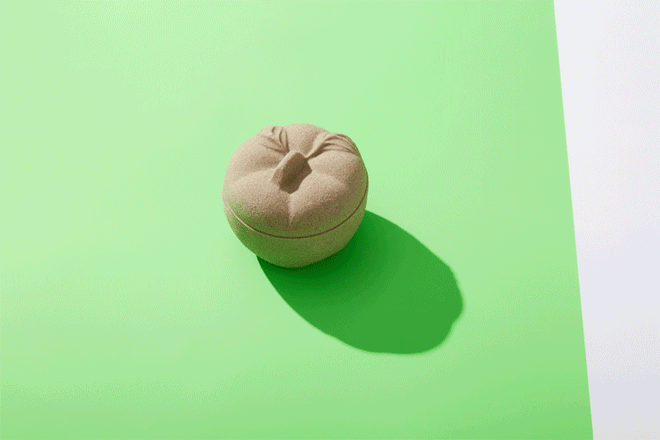 98% sand, 2% magic, Kinetic Sand (from $19.95) is one of the most popular products we've seen all year. A bonding agent within the sand causes it to stick to itself and nothing else, meaning surrounding areas are left sand free! If you enjoy playing with sand but don't like the mess Kinetic Sand is the answer!
Apple & Mint Backpacks and Lunch Bags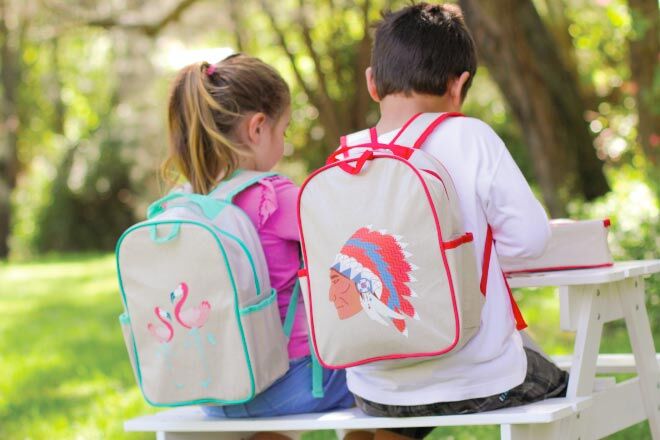 Get cool for school with Apple & Mint Backpacks ($44.95) and Lunch Bags ($32.95). Made from water resistant coated linen the bags can be wiped clean over and over again. A freezable cooling panel inside the lunch bags means food and drink can be kept cooler for longer too!
Twig Creative Wooden Camera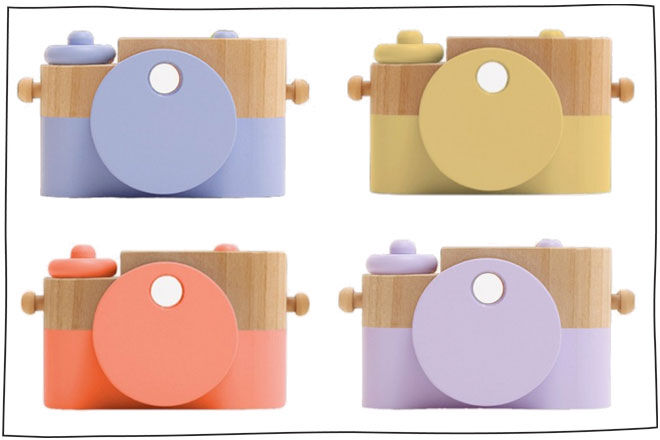 Say CHEESE this Christmas with the Twig Creative Wooden Camera ($44.95). Each camera is beautifully handcrafted and features movable knobs, buttons and rotating viewfinder for the kids to snap away all day.
Hape Play Kitchen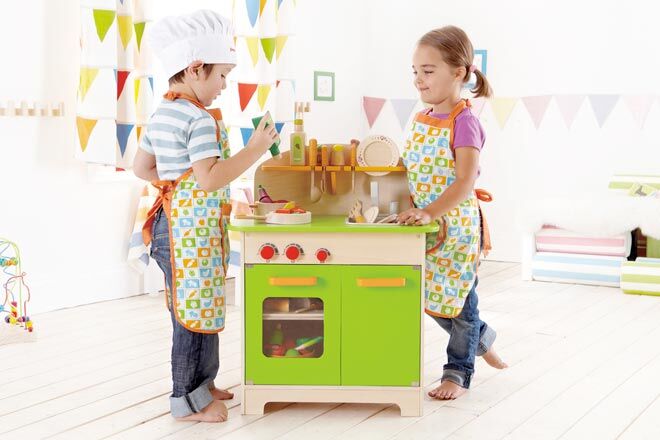 Ready, Steady, Cook! The Hape Play Kitchen ($169.95) will get the kids cooking up a storm in no time! Complete with oven, sink and hob the sky is the limit for the mini Masterchefs.
Doctor's Suitcase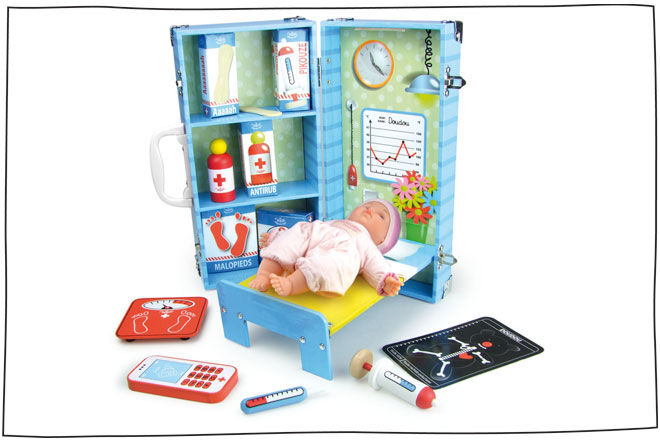 Both boys and girls love to play a game of doctors and nurses. The 12 piece Doctors set by Vilac ($62) has everything they'll need to make the patient better – a bed, health chart, x-rays, it's all there. At the end of play the pack can be tidied away into their very own doctor's bag!
Santoys Ball Track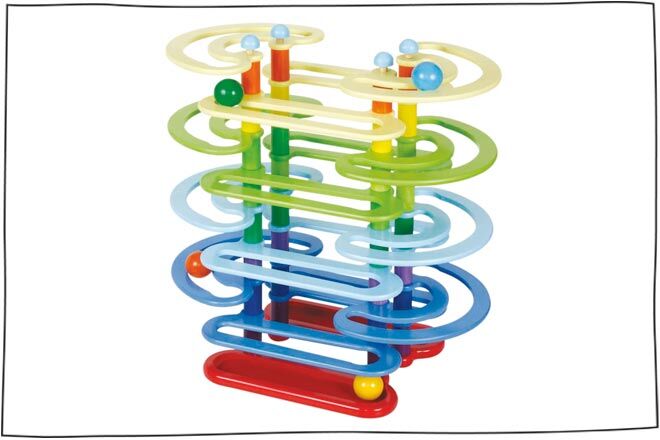 Time to rack and roll! The Santoys Ball Track ($109.89) can be built in many different ways and helps the development of fine motor skills. The bright, bold tracks stimulate the mind as the ball rushes and rolls to the bottom.
Janod Wooden Balancing Squirrel Game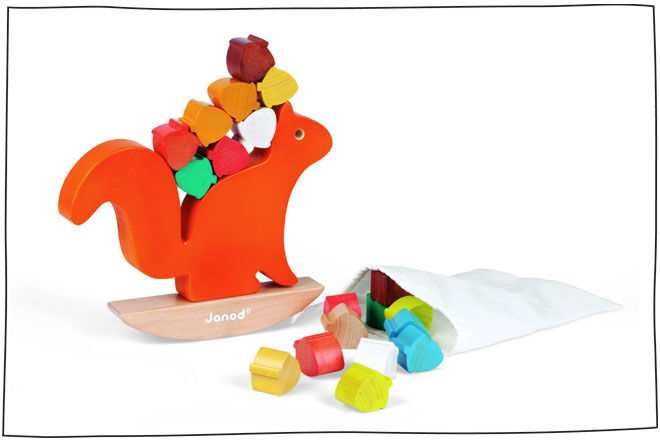 Test the little ones balancing skills with the Janod Balancing Squirrel Game ($44.95). The aim of the game is to balance every single acorn on the squirrels back so he can take them home. See how high they can get without falling!
Quut Beach Toys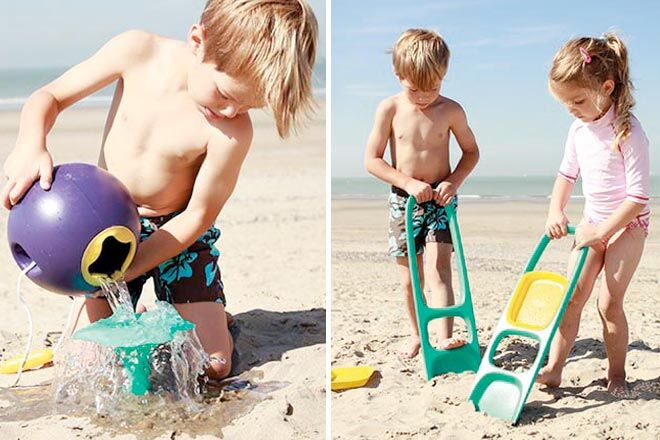 Get ready for some serious summer fun with Quut Beach Toys (from $11.95). From stacking castles to scooping sand, there's hours of fun to be had and the clever use of bold colours means no more searching for your toys at the beach!
Wooden Gumball Machine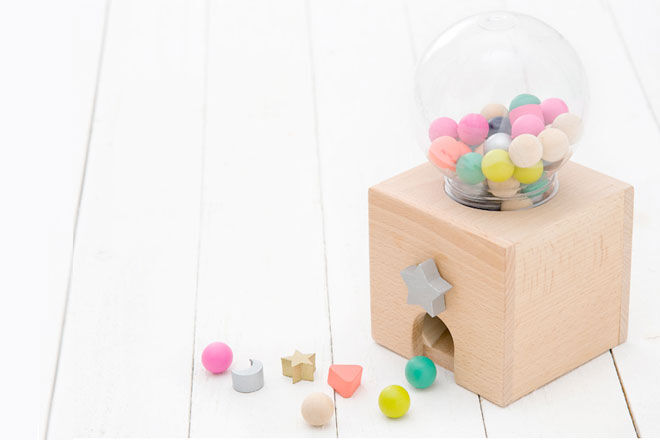 The Kiko+ Gatcha Gatcha Wooden Gumball Machine ($39.95) is filled with 40 colourful wooden beads. Give the kiddies the thrill of turning the silver star without the dreaded sugar overload afterwards!
My Cubby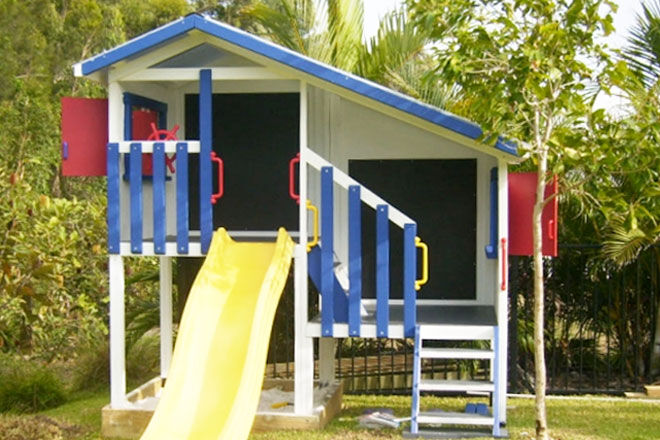 A mini house for your mini people! The duplex cubby house from My Cubby ($1755) encourages imagination and adventure in your very own backyard. The duplex design can be altered to suit your individual outdoor space and the two tiered levels leave plenty of room for sandpits and tents underneath!
Ukulele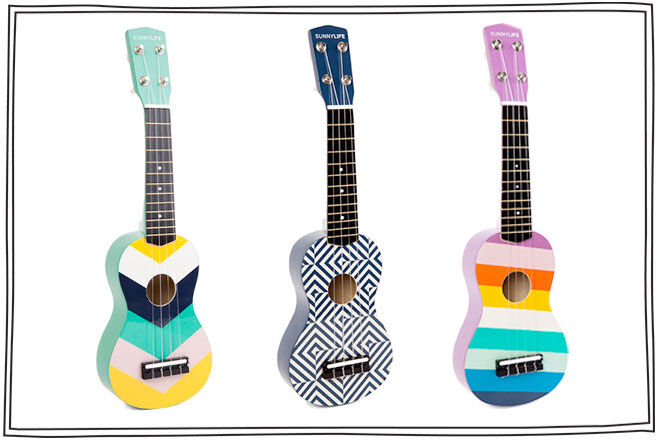 A Sunnylife Ukulele ($39.95) is the perfect pressie for kids dreaming of making music. The Uke's compact size and plastic strings make it ideal for little learners! We love the colours too!
Im Toy Play Ice Cream Set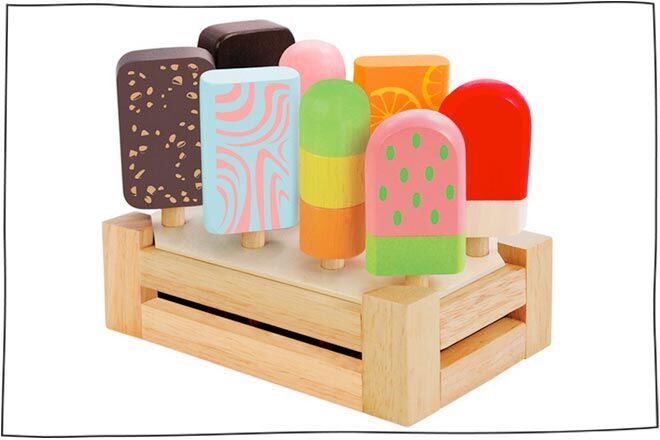 Yum! The Im Toy Play Ice Cream Set ($36) looks good enough to eat!
Glider Deluxe Scooter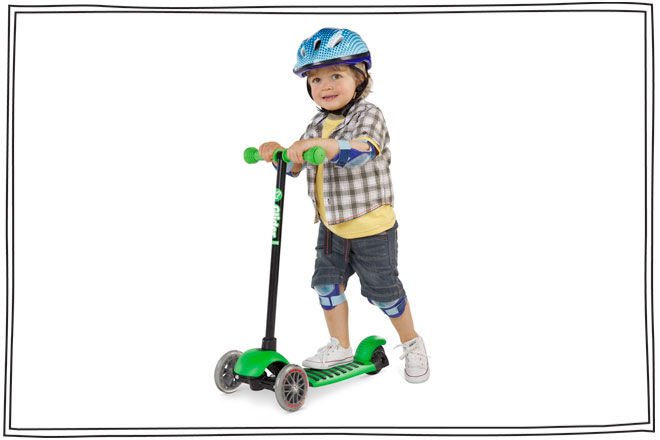 Get from A to B with a Y Volution Glider Deluxe Scooter ($110). The colourful 3 wheeler assists riders with balance and coordination and follows the lean of the child for a smoother, safer turn.
Micador Early Start Marker Mix Set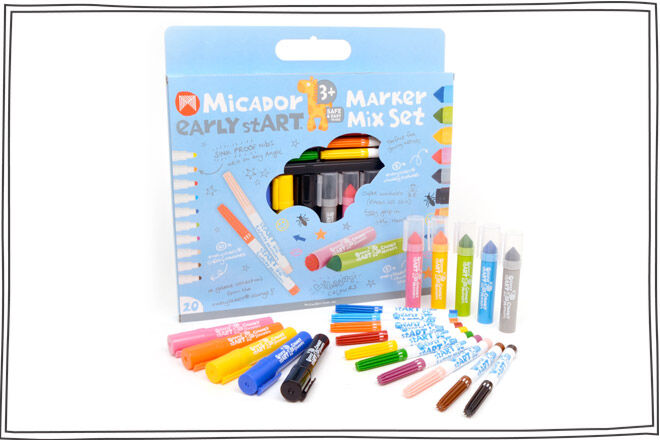 Mix and Match! The Micador Early Start Marker Mix Set ($20) is great for children getting to grips with pen on paper. The non-toxic ink is washable and simply rinses off skin with water. That's what we like to hear!
Santoys Play Food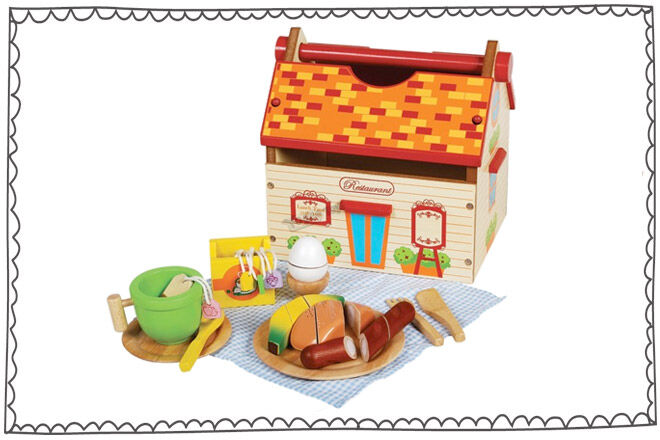 It's dinner time! You can role play dining in restaurants or eating at home with the Santoys Toy Box Food Set (from $79.90).
Eternal Creation Wings and Wands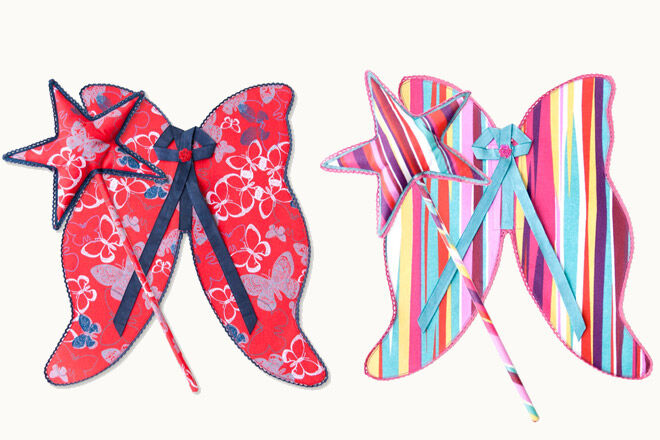 The little ones will flutter with happiness when they see the Eternal Creation Wings and Wands ($37). Made from beautiful printed fabric the lace-trimmed set is a must for dress ups and fairy role play!