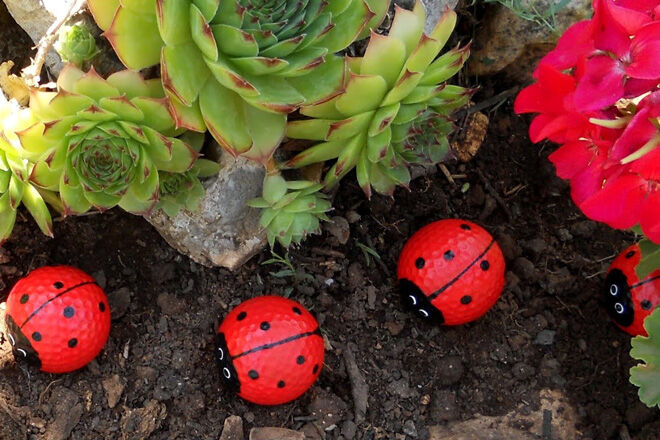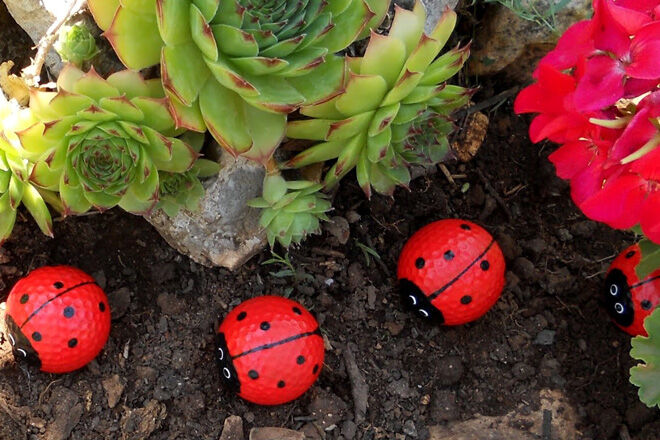 With spring in the air and summer in sight, it's time to get savvy with craft ideas for the kids. We've rounded up some seriously cool kids' gardening crafts to get their fingers in the dirt and their faces in the sunshine!
1. Chalkboard herb pots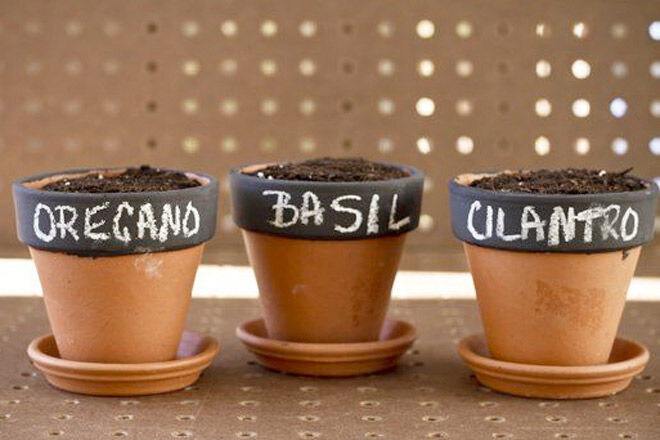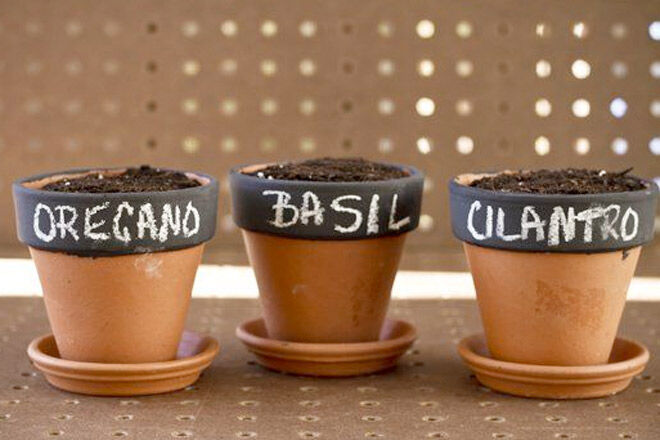 Transform those boring plant pots with a dash of chalkboard paint! You can stick with writing the names of your herbs and veggies or get a little creative by leaving cute messages for the rest of the family. The kids will enjoy changing these on a regular basis. Get the tutorial at Bright Bold & Beautiful.
2. Veggie prints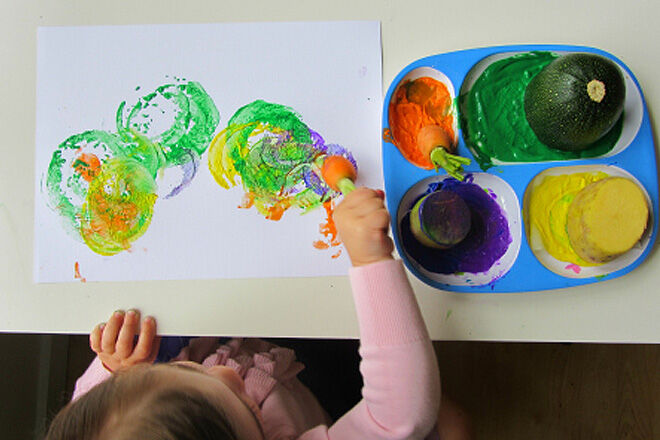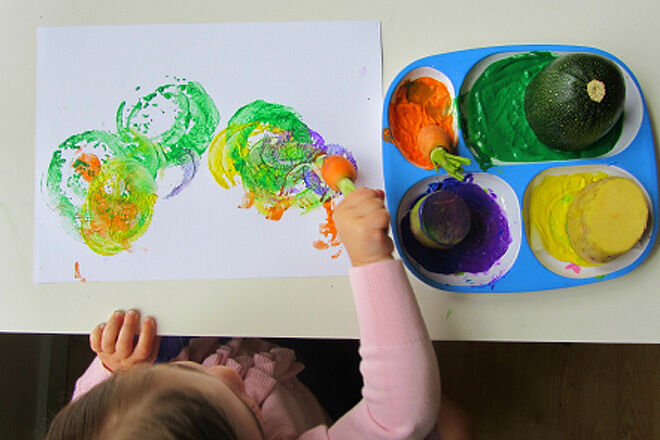 Use the offcuts from your veggies and some water-based paint to make fun vegetable prints. You don't have to restrict yourself to potatoes … carrots, zucchini and more are easy for little hands to grip, perfect for crafting a lush garden-inspired abstract masterpiece. See how it's done at No Time for Flash Cards.
3. Fairy garden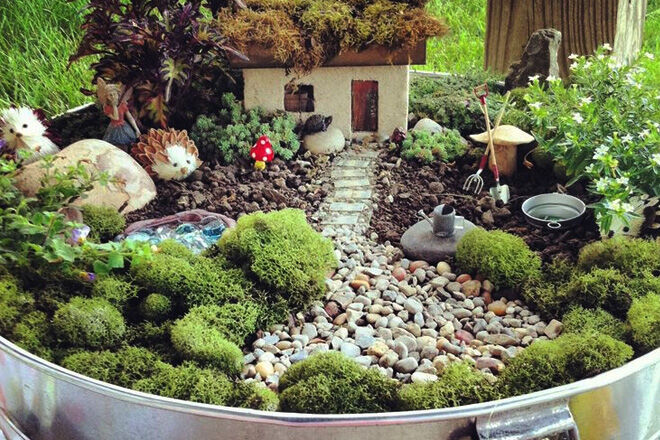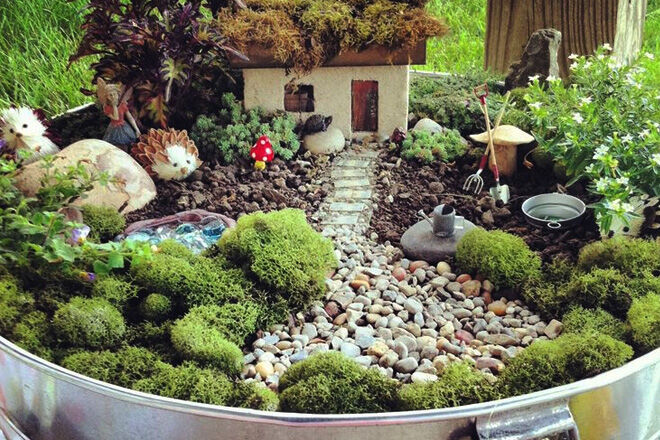 Oh, how we love a good fairy garden! Just about any pot or tub can be transformed in to a fairy paradise with some mini plants, pebbles, perhaps a few pieces of doll furniture, and a huge dose of imagination. The fairies come out to play in spring and this is the perfect way for your kids to welcome them in to your backyard.
4. Sweet pea tepee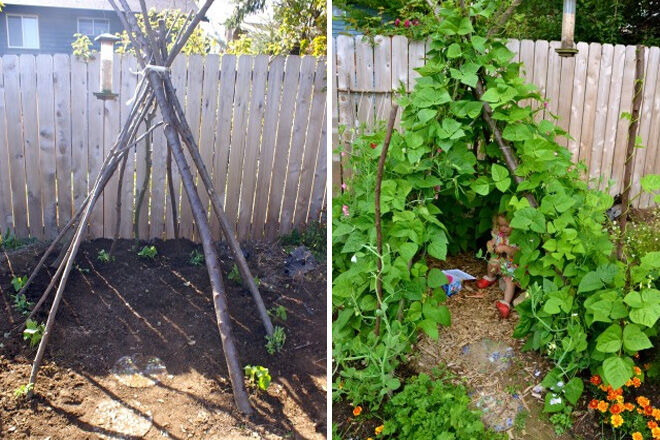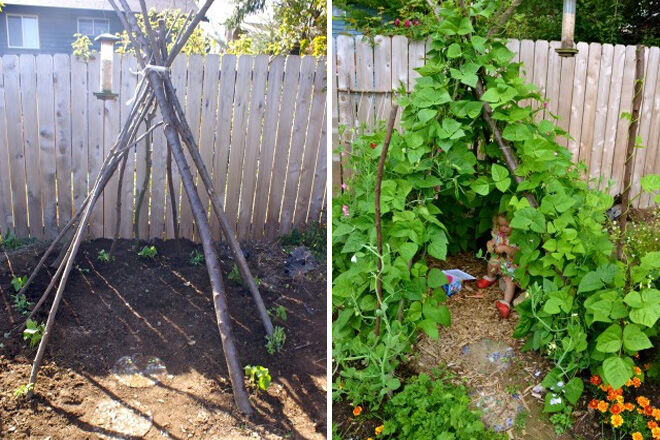 The clever parents at Intrepid Murmurings made this cute living tepee for their kids out of sticks and climbing sweet peas. You may have missed the growing season for sweet peas but you could substitute any kind of climber and plant now to create a gorgeous green play space.
5. Minature lady (golf) bugs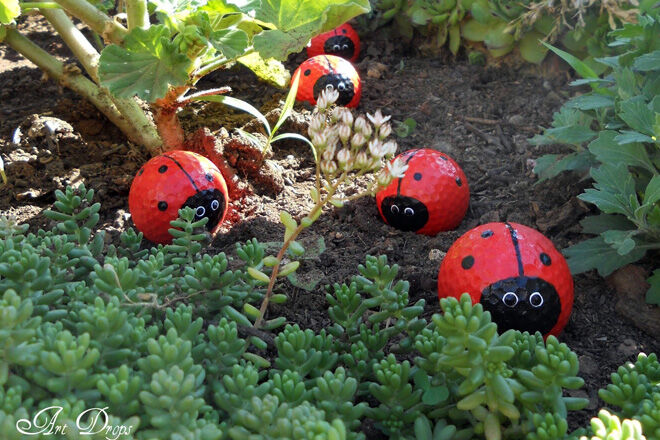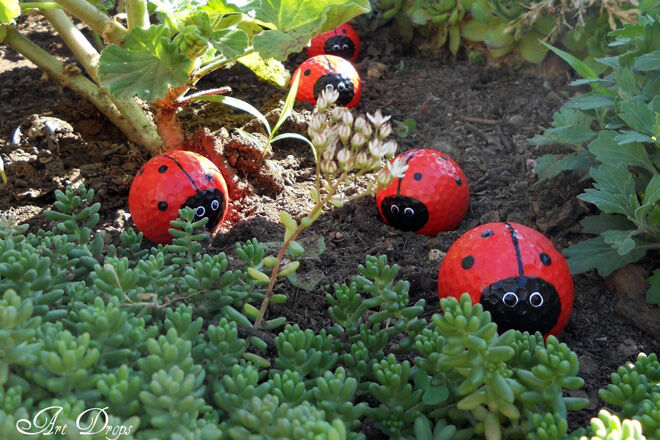 Raid Grandad's golf ball collection and create a your very own ladybug garden! Give the kids hours of decorating fun with lots painting dots, smiley faces and wings. Why not have some fun of your own and move the ladybugs around at night? You'll leave the munchkins puzzled for days. See more at Art Drops (instructions in Croation, but the pics will give you the gist).
6. Eggshell seedlings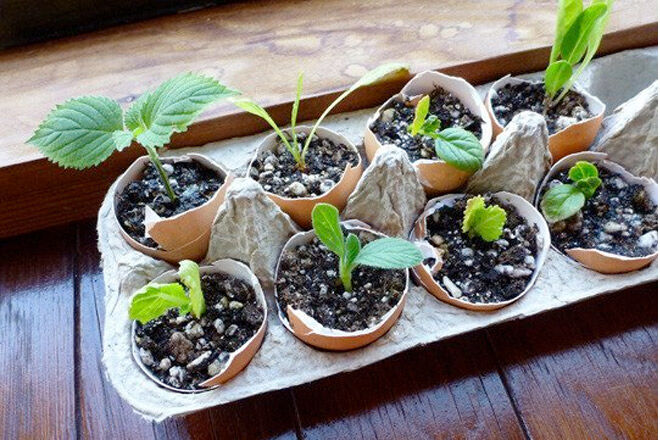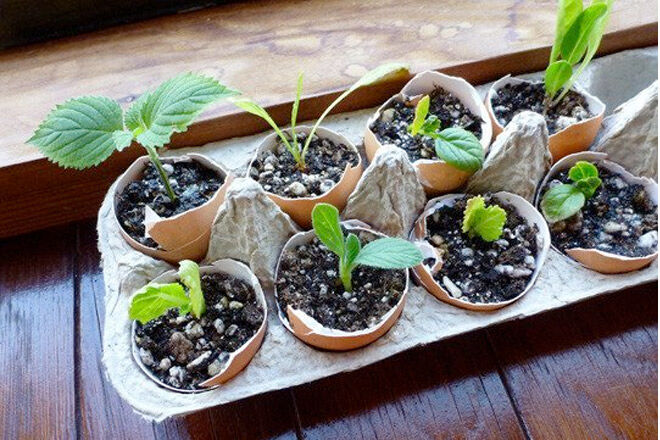 Save those shells for seedlings! These eggshell seedlings are a great way for the kids to see the benefits of re-using and recycling around the home. Super simple to start, these shells will get the kids feeling a little green thumbed as they plant their own seeds and watch them grow. Get the instructions at Apartment Therapy.
7. Rock veggie patch markers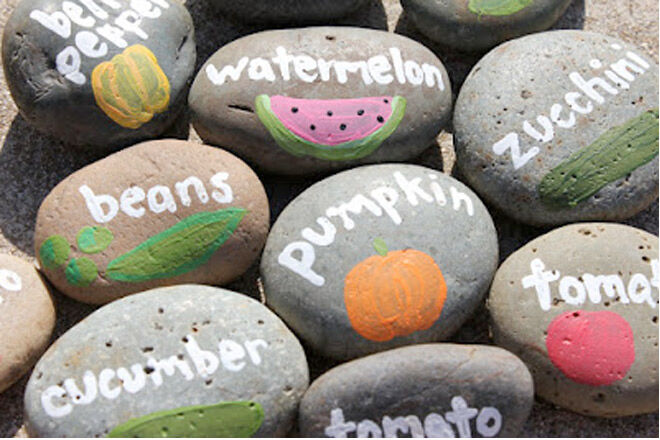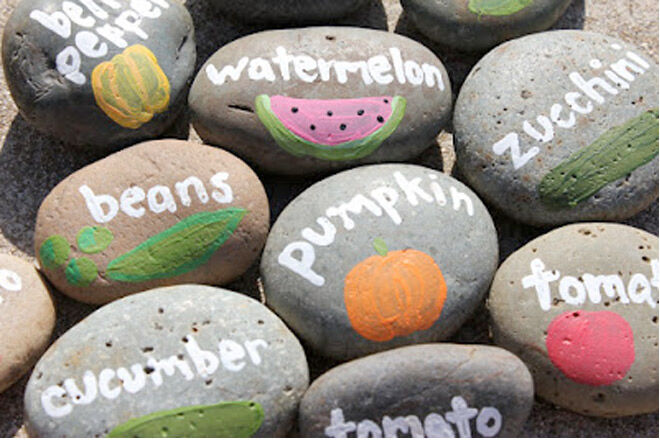 Let the kids 'contribute' to the veggie patch by creating some fun and funky rock markers. Painting the rocks will get their creative juices flowing and naming the veggies could encourage them to eat their greens (it's worth a try!). Get inspiration from Lu Bird Baby.
8. DIY worm farm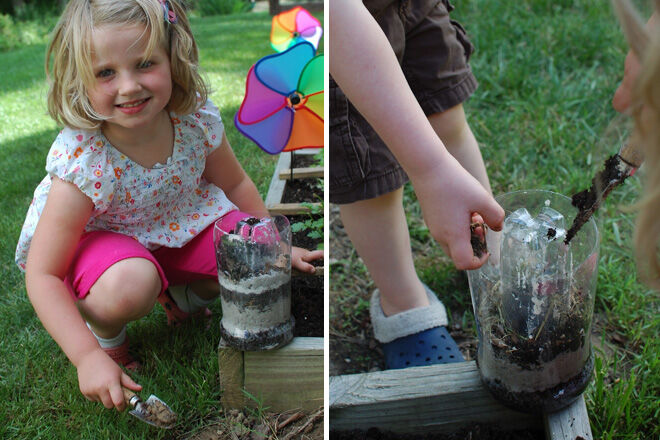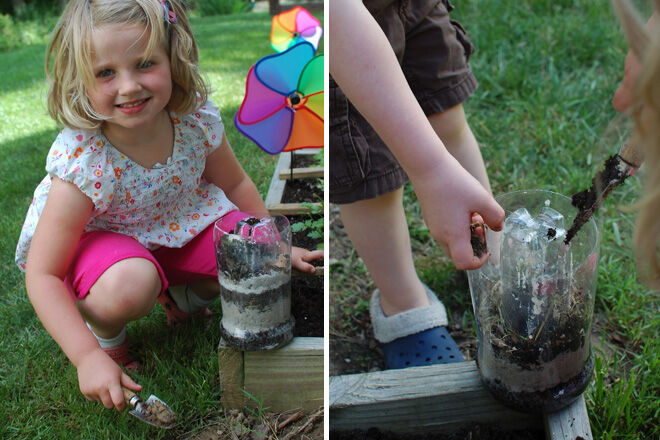 Teach the kids the ins and outs of our ecosystem with a DIY worm farm made from a couple of PET bottles. The little scientist can enjoy creating colonies of worm and experimenting with vegetation. Get the instructions from A Bird and A Bean. Just keep an eye on those wriggling worms!
9. Hairy heads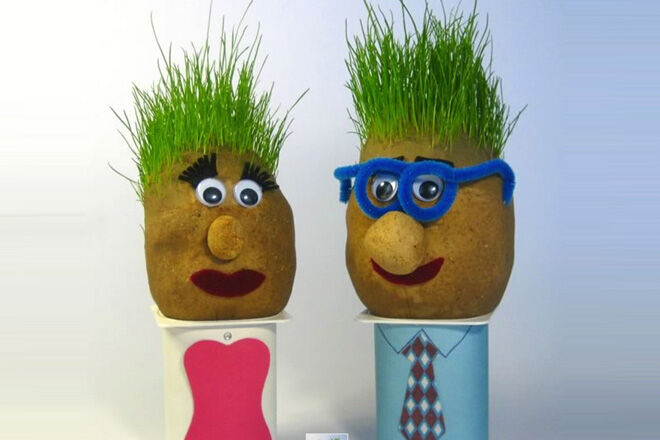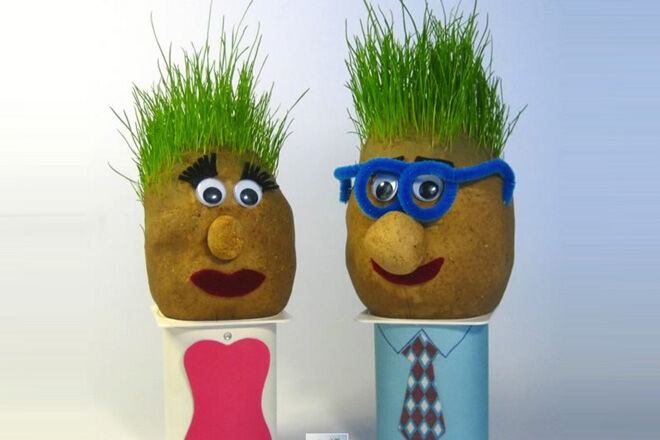 This one's a classic – every school kid has made a hairy grass head at some point! An old stocking, some grass seed and soil and you're away. Decorate the faces and then watch their hair grow. And the best bit? Crazy haircuts! Get the instructions at Homemade Gifts Made Easy.
10. Garden scavenger hunt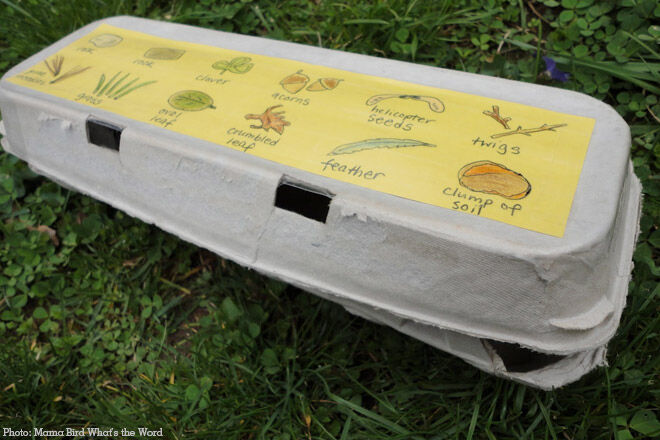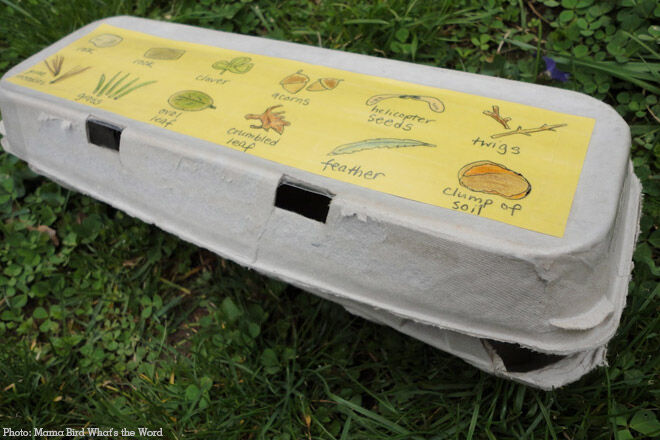 Find an old egg carton and write scavenger hunt items on the lid – twigs, flowers, feathers, seed pods, gum nuts and more. Then send the kids out to find them all, filling up each spot in their egg carton as they go. See more at Mama Bird What's the Word.
11. Pressed flower windows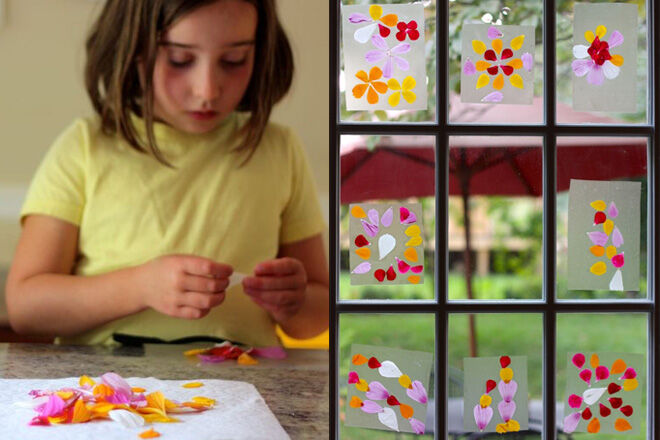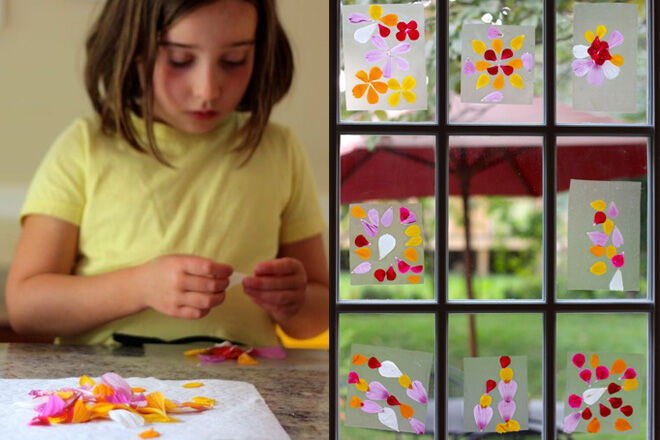 Created pretty 'stained glass' window art by pressing petals between pieces of clear contact paper. Go for abstract patterns or recreate garden scenes, make hearts, butterfiles … so pretty! See more at Buzzmills.