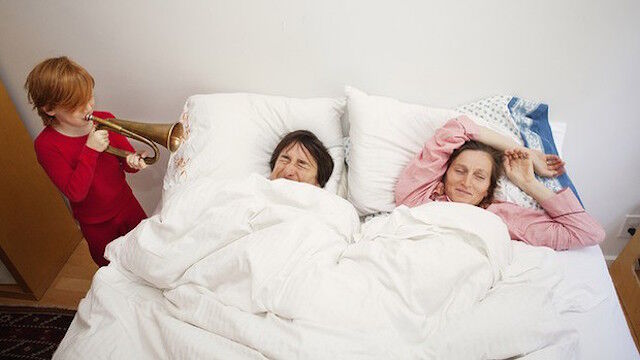 Poor quality sleep can be detrimental for toddler development, as well as for your sanity and eye bags. It's hard to function at your best when you're constantly desperate for  a whiff of coffee to snap you out of your delirium. Whether it's early morning waking or a toddler who refuses to go 'nigh-nigh', we've compiled a list of common complaints and scoured the market for the perfect solution to give you BOTH a little more shut-eye.
1. Restless sleeper?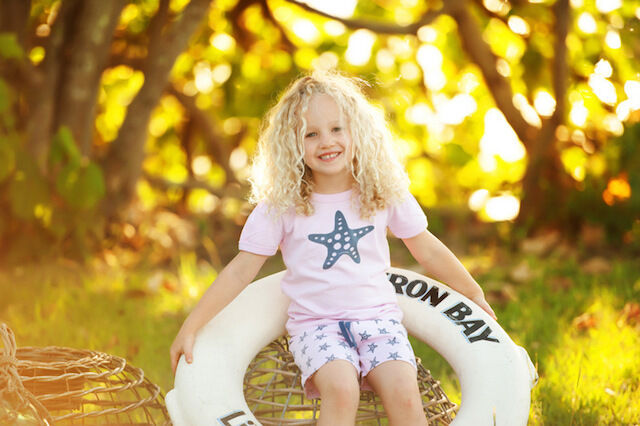 Is your toddler waking hot and flushed during the night, wearing pjs that don't breathe, restricting movement or irritating the skin? Then you'll love Australian designed Cocoome Organic Cotton Sleepwear (from $44.95). Free from nasty chemicals and 100% organic cotton, it's absorbent – great for sweaty skin, has longer lasting fabric – more bang for your buck, and has a softer feel – great for irritant prone skin. Their summer range is a mix of nautical prints for boys and a pastel seaside theme for girls. Even better, Cocoome only buy fair trade cotton, so not only will your kids rest easy, but you will too knowing you're doing your bit for the environment and for the farmers as well.
 2. Fighting bedtime?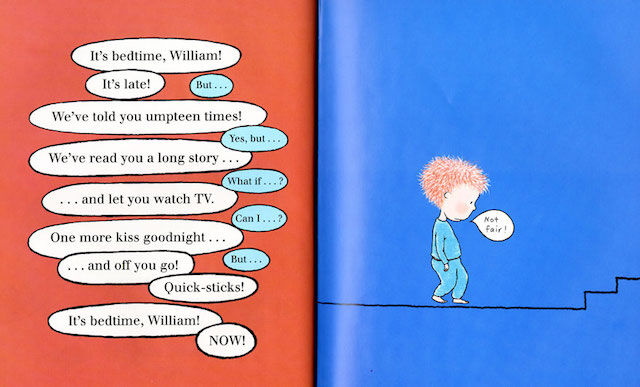 Establish a good bedtime routine with this personal fave, It's Time For Bed, William! By Deborah Niland (RRP $12.59), short-listed for the Children's Book Council Award in 2011 and winner of the Speech Pathology Book of the Year. Little William conjures up every excuse under the sun to avoid his bedtime, until a very special visitor teaches William a thing or two about what happens when the table is reversed.
3. Scared of the big-kid bed?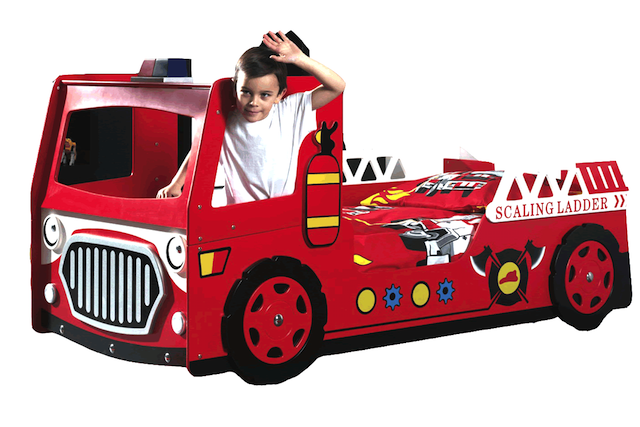 If your toddler is struggling with the transition from cot to bed, help make the process a little less scary with the novelty beds at Beds Online. The Funky Fire Engine Bed (from $539) for boys makes bedtime fun complete with decorative white ladders that act as safety rails, and an emergency light and cabin window.
And for the little princesses out there, the Royal Princess Carriage Bed (from $749) is styled as Cinderella's pumpkin carriage, complete with a step-up staircase and pretty pastels.
 4. Can't get comfy?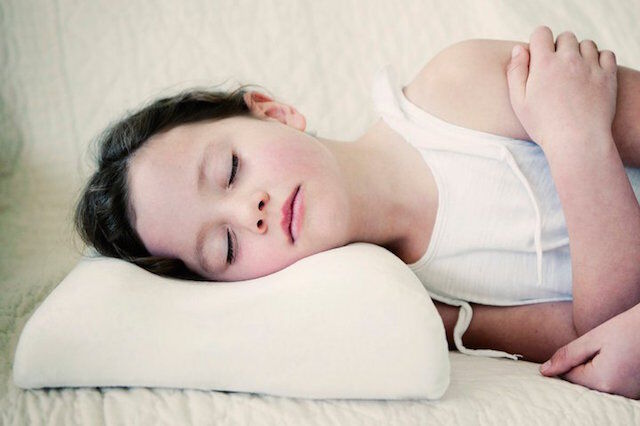 Poor sleeping posture and support is one of the leading causes of sleep issues for adults AND children. Ollie Owl Pillows (RRP $55 – toddler size) are chiropractic-designed pillows, aimed to protect and support the spine to promote healthy and restorative sleep. Unlike regular pillows, which flatten over time, the memory foam pillow maintains shape and support. The age appropriate pillow is available in four different sizes, and contoured to encourage side sleeping, the optimal position for head and neck support.
5. Scared of the dark?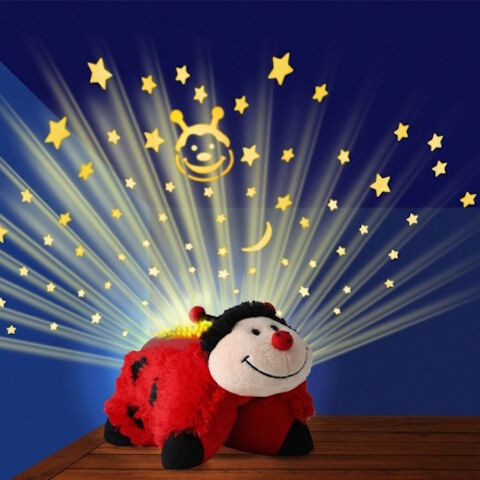 Help ease any fears of the dark with a Pillow Pets Dreamlite (from RRP $29.95). A press of a button transforms bedrooms into a starry night sky, with a built-in timer of twenty-minutes and three different light colours on offer– amber, green, blue or a mix of all three on rotation. There's over eleven characters to choose from, plus a new Disney range on offer.
6. Can't sleep?
Gone are the days of listening to Twinkle Twinkle on repeat, Rockabye Baby! (RRP $23.99) turns modern day music into restful lullabies with everything on offer from Madonna, to the Rolling Stones and Kanye West. Tip: So if daddy is a Metallica fan, this might be a good incentive to encourage him to help with nighttime re-settling.
7. Waking too early?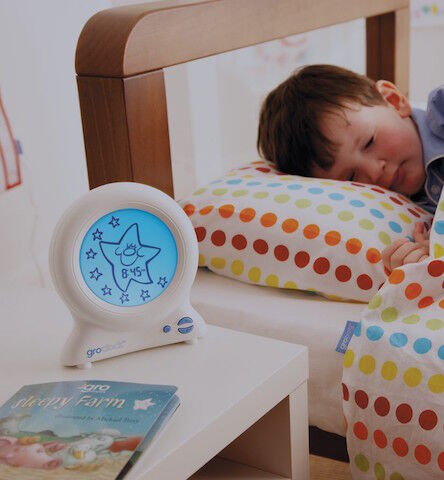 There's not even a hint of a rising sun, yet your toddler is already bounding out of bed, ready to start the day. Sleep trainer clocks help teach the difference between night and day, and here are three of our favourites: See a sun? It's time to wake. A moon? It's still night-time. The Glo Clock ($59.95) is super easy for the kiddies as young as two to use, also incorporating stars that fade one-by-one to mark the passing of time. There are two different wake up settings on offer, day time/night time, or weekend/weekday, and the Gro Clock also comes with a key lock option for the little Houdinis out there. Bonus – you score a free bedtime story book.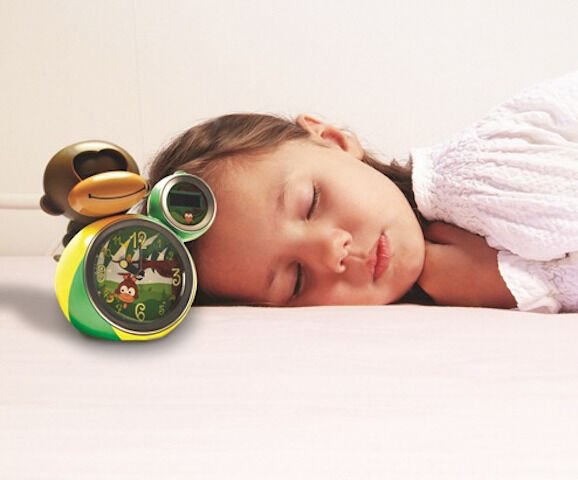 If your little one is into all things 'jungle', then the BabyZoo Sleep Trainer Clocks are perfect for you. Momo the Monkey  ($49.95) or Mumbo the Elephant  ($34.97) illustrates day-time or night-time with open or closed eyes, has glow in the dark hands to help ease any fears of the dark, and a night light with automatic shut off.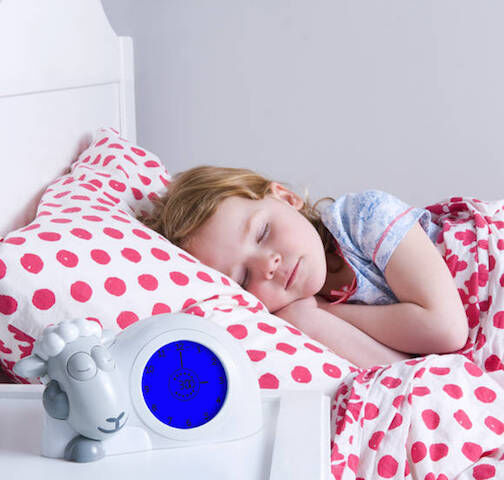 Eyes open? It's time to wake up. Eyes closed? It's time to sleep. Sam the Sleep Trainer Clock ($64.95) is an adorable sheep available in pink or grey.  Aimed at the 2-2.5 year-old market, Sam comes with a night-light that can be left on all night, or with a timer option.