We love Skip Hop's design aesthetic: a modern twist on fairytales and jungle adventures. Their New York City roots are evident in their uncluttered and unfussy take on all creatures great and small.
The Skip Hop Giraffe Safari collection builds on their strengths: cute-as-a-button animals and practical, hardwearing materials that help kids learn, play and laugh.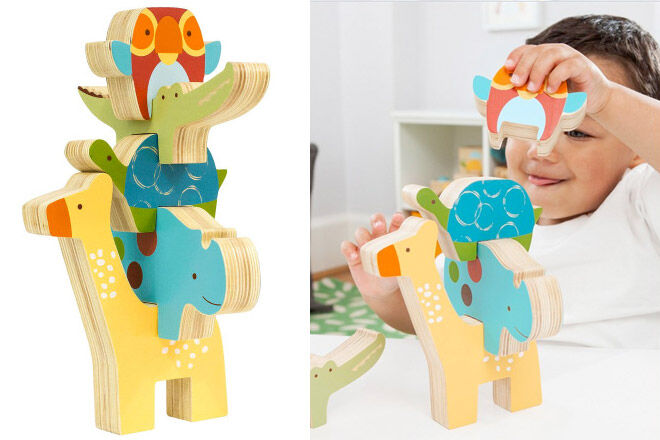 Skip Hop's Stacking Animal Blocks ($24.95) are almost like a game of reverse jenga: how many can you add on top before it falls over? Or line them up one after the other for an animal parade!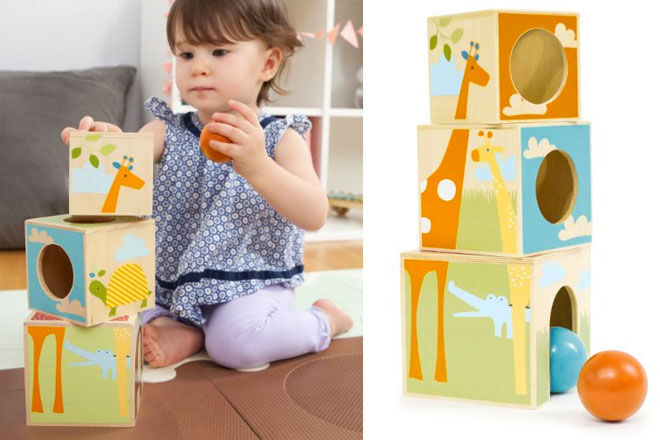 Skip Hop's Nest and Play Blocks ($34.95) is a set of three nesting boxes and two wooden balls. Stack the boxes high, or drop the wooden balls in and out of the holes. This is the perfect toy for future engineers and architects!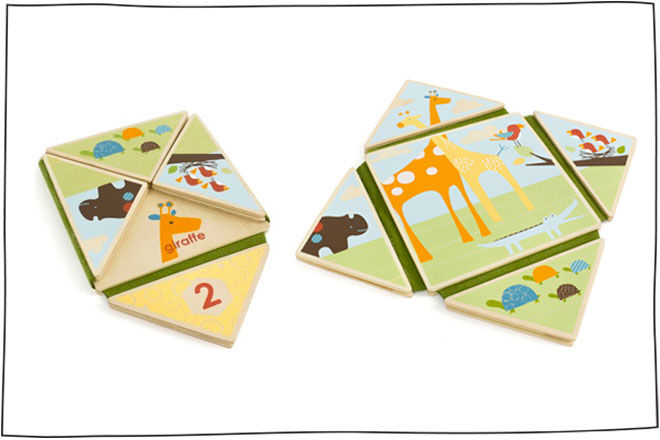 The Giraffe Safari Fold and Play Book ($19.95) is a fancy and hardier version of those folded paper games you played in school. One side features a numbers game, while the other features animals on safari! Great for memory games, or learning how to count.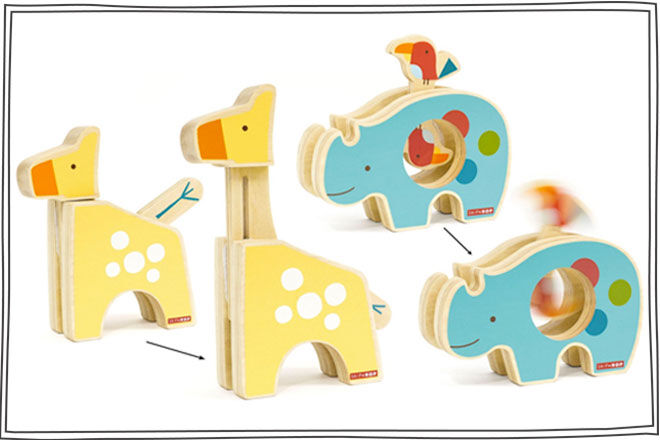 The Peek and Play Giraffe ($15.95) and Spin and Play Rhino ($14.95) are a very cute way to learn about action and response. Push giraffe's tail and he suddenly grows taller! Or spin the birdy on rhino's back to make it appear in his belly.