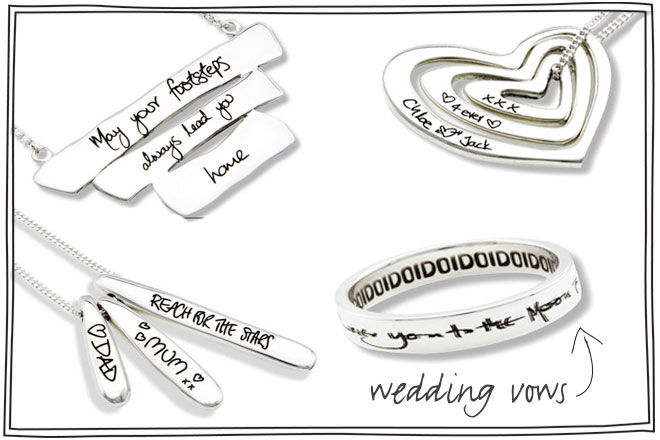 Pulling out a memory box full of thoughtful notes, heartfelt love letters and the first scrawling of your child's innocently formed thoughts will have memories flooding back for any mother. Some will make you remember a special day vividly, some will make you laugh and some will bring a lump to your throat.
What if there was a way to have those precious handwritten moments close to your heart all the time rather than tucked away in a forgotten box somewhere? Well Kate Sutton from jewellery studio Uberkate has come up with a new and unique concept in personalised jewellery to do exactly that.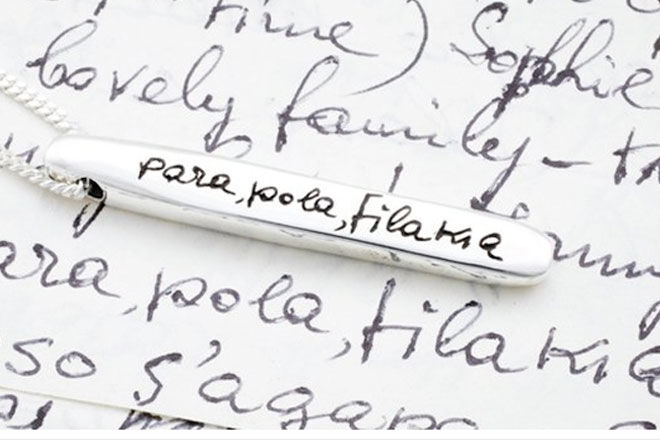 Moved by seeing her husband's handwriting engraved onto a silver cuff bracelet inspired Kate to make this concept available to everyone. The new Your Script range replicates any piece of handwriting held dear to you – words from notes, letters, wedding vows or your child's first handwriting exactly as it is written onto any gorgeous piece of Uberkate jewellery. It's a unique jewellery concept that's only available at Uberkate.
The process of creating your special Your Script jewellery piece couldn't be easier: it can all be done from the Uberkate's website by choosing the piece of jewellery you want and uploading your handwritten piece. It's that simple!