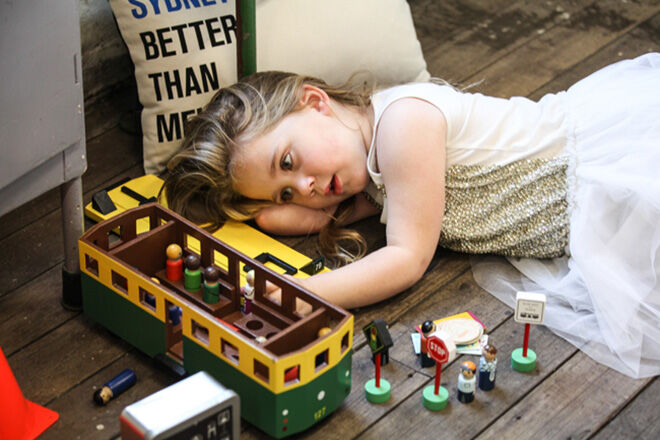 Strewth you'll be singing Waltzing Matilda with your very own set of Make Me Iconic Australian toys.
Designed in Melbourne from non-toxic materials, these cleverly designed vintage-style toys bring Australia's most loved icons to life, turning day-to-day city sights into a playground for the imagination.
We love the perfectly formed green-and-yellow Melbourne tram, complete with 12 wooden passengers and uniformed tram conductors. And for Sydneysiders, there's the replica First Fleet Sydney Ferry with uniformed sailors and top deck cabins. Toot toot!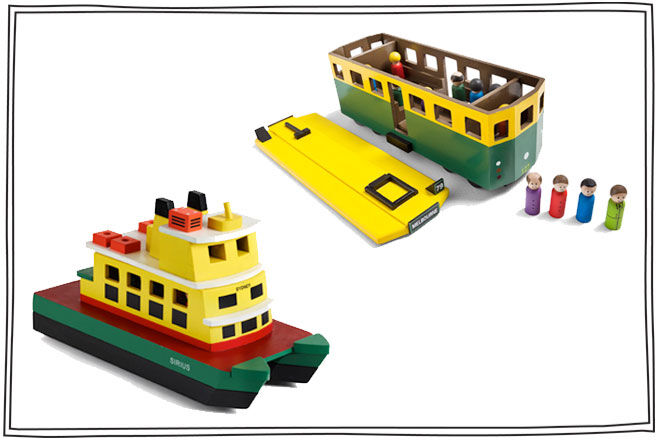 Our absolute favourite has to be the all new Australian red post box. Your little postmasters will keep the magic of writing and sending letters alive all year round. The set comes with six mix and match  wooden stamps, envelopes and postcards. Write your note, open the slot, post the letter.
It's the simple pleasures that make Make Me Iconic toys so good.