Despite being wobbly little critters that spend their days getting into trouble, we love toddlers. As they bend us to their tiny wills with adorable smiles, it's hard to imagine they could get any cuter. But we're always up for trying! From nerdy fox prints to on-trend high-low hems, we're sharing 21 seriously stylish toddler tees, hand-picked to guarantee maximum charm.
1. Hello Stranger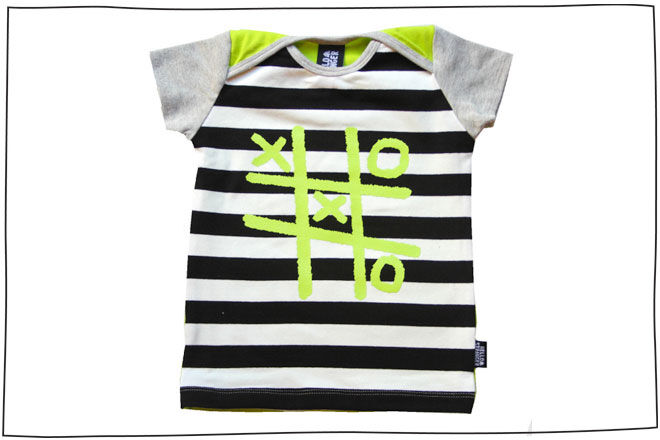 Be bright, be bold and be stripy in this colourful naughts and crosses tee ($39.90) from Hello Stranger. Look out crosses, the naughts are about to win!
2. Baobab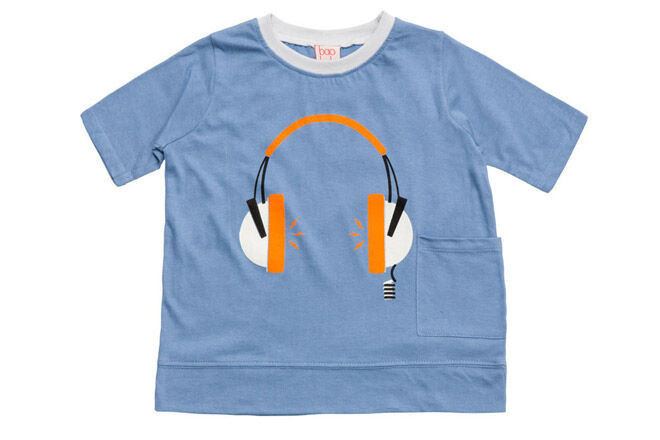 Baobab have mastered understated hipster style with their headphones tee ($39.95).
3. Kid & Kind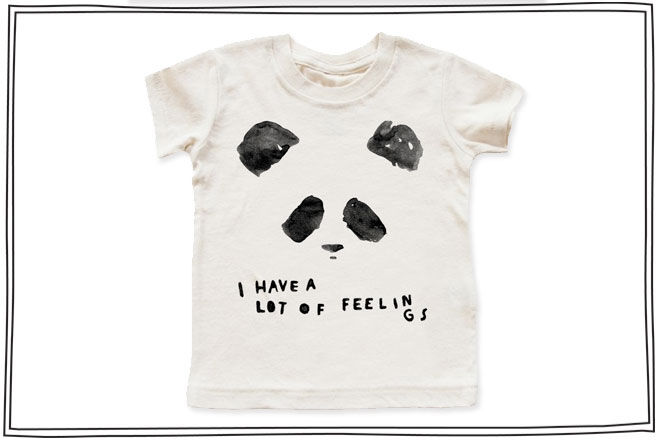 Just like the sad panda on Kid + Kind's t-shirt ($30), toddlers also have a lot of feelings. Sometimes they feel like drawing on the walls or throwing their food on the floor. Gotta love them.
4. Nununu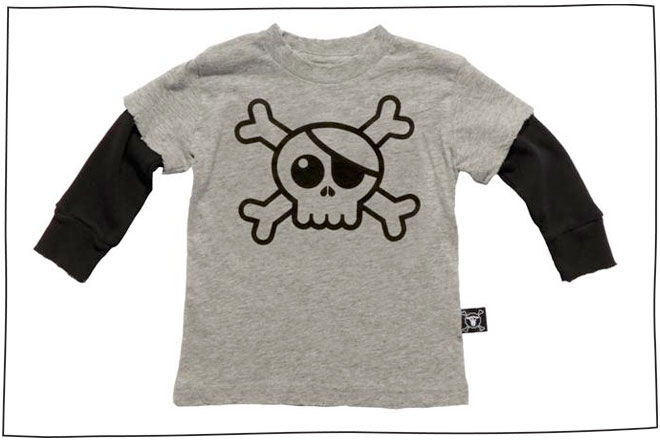 Every little pirate needs a treasure-hunting outfit, and X marks the spot with the Big Skull T-shirt by Nununu ($46).
5. Coq en Pate & Mibo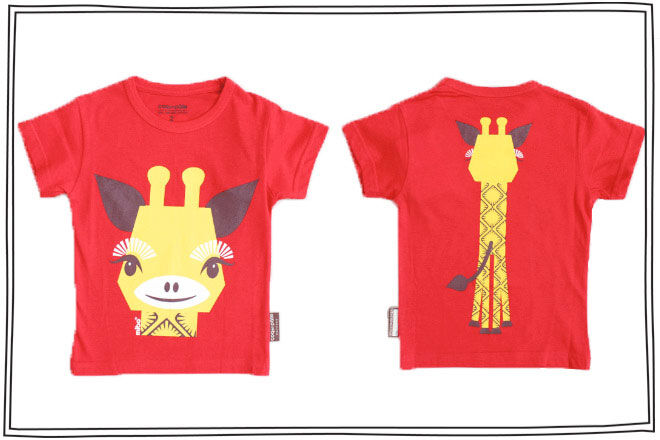 Leave it to the French to design the most brilliant t-shirts. C'mon, a face on the front and a tail in the back? These animal t-shirts from Coq en Pate & Mibo ($29) are bananas. B-A-N-A-N-A-S.
6. Littlehorn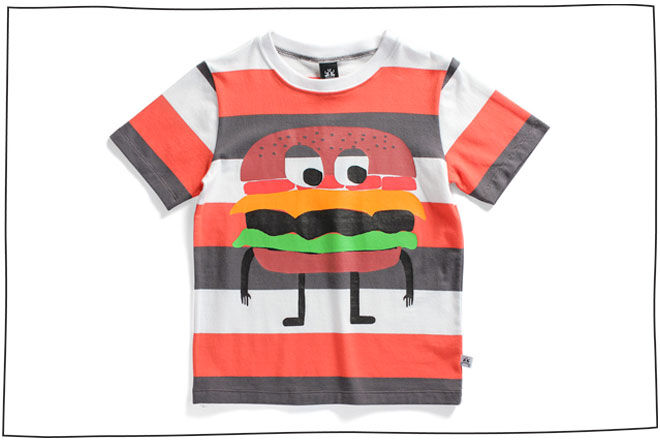 Cheese, lettuce, tomato? Tick! Weird mutant burgerman? Tick! Littlehorn has designed the ultimate in bizarre tees for hungry tots ($39.95).
7. Teez Loueez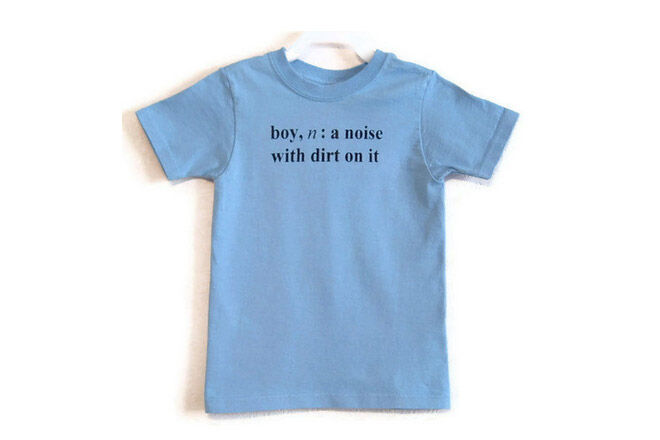 Truer words were never screen-printed on a shirt. Pick up this Teez Loueez Boy Definition tee (approx $12.00) for your noisy, dirty little darling.
8. Wilson & Frenchy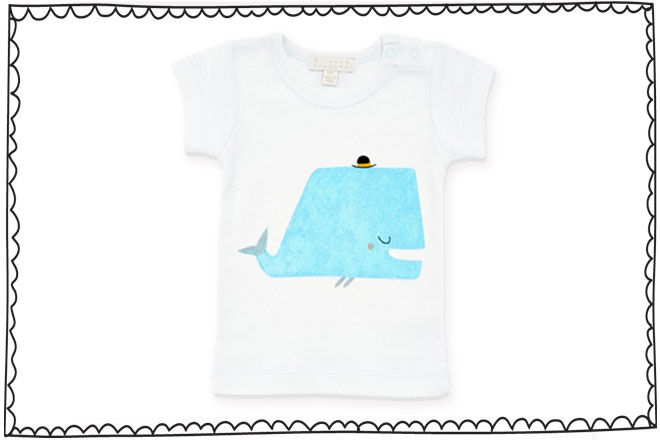 What's better than a giant blue whale? A giant blue whale wearing a bowler hat, of course. Swim into summer with this beauty from Wilson & Frenchy ($24.95).
9. Chalked Threads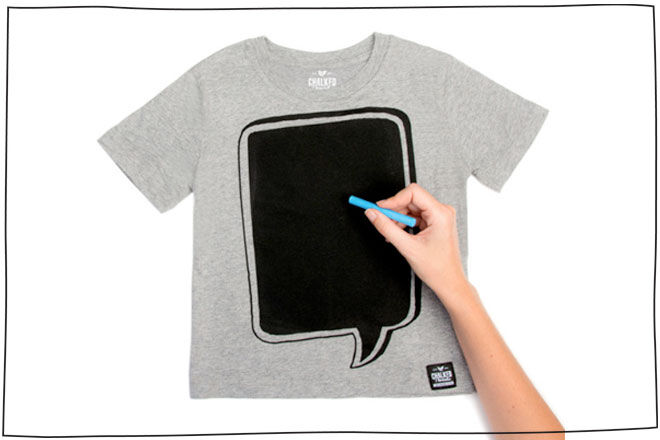 Superb for budding miniature artists, Chalked Threads' Say it Loud Tee ($38) demands to be scribbled on.
10. Hamb Kids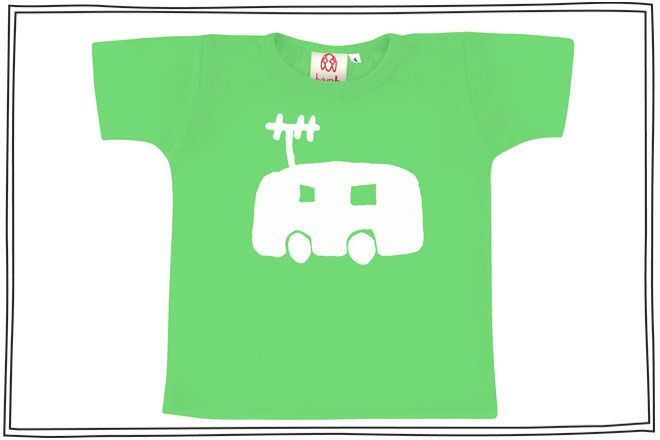 Its never too early to instil a sense of adventure in your little one. Inspire your junior nomad with this Hamb Kids Caravan Tee ($39).
 11. Zane Geo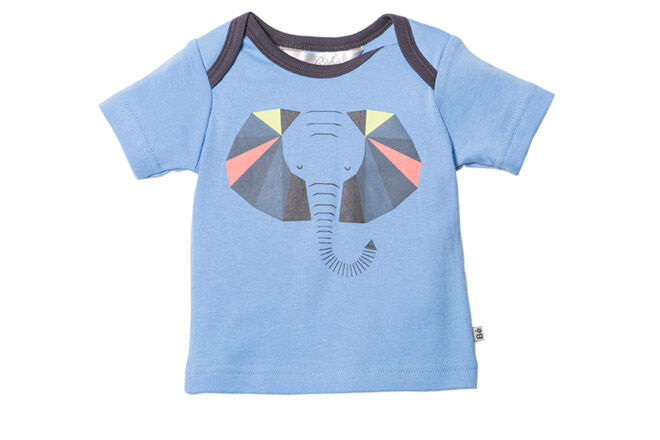 Zane's Geo Elephant tee ($25) from Bebe is the perfect soft shirt for a squishy, snuggable tot.
12. Rock Your Baby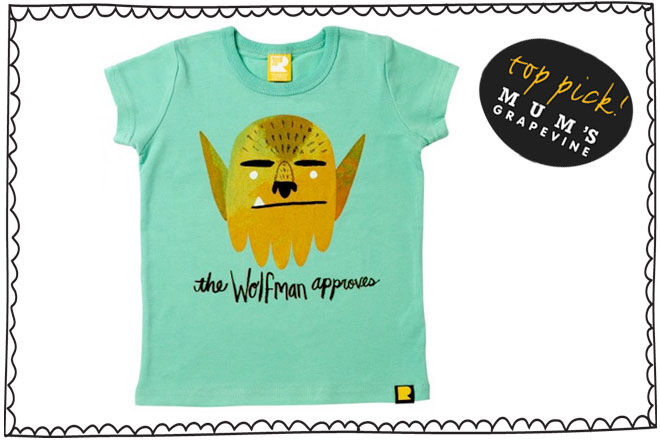 The Wolfman Approves ($39.95) – and between the on-trend aqua colour and the awesomely whimsical wolfman, so do we.
13. Marc Jacobs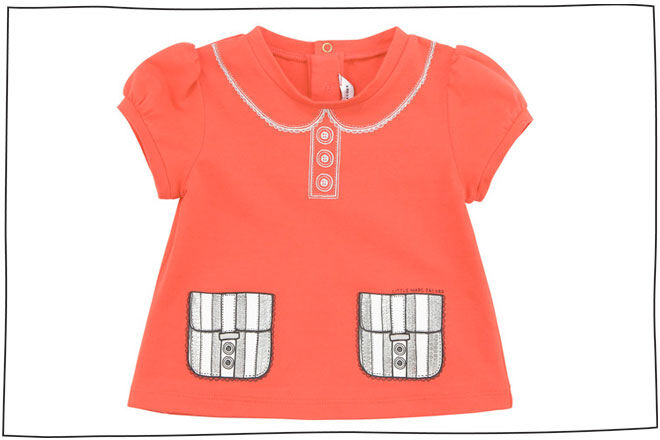 What could be cuter than sketched-in pockets and hand-drawn lace? We love this red beauty from Little Marc Jacobs ($49.95).
14. Alphabet Soup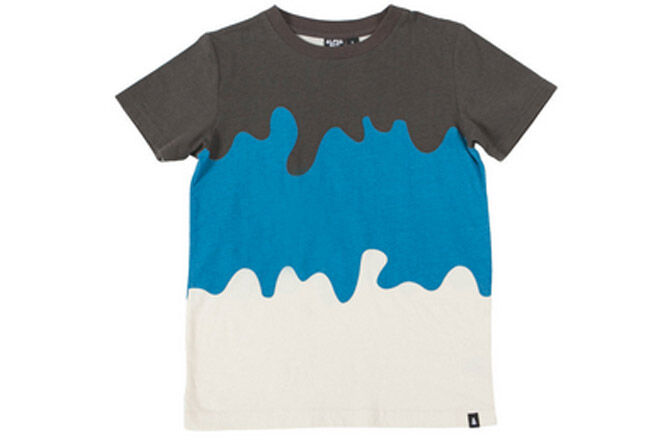 Kids' attraction to all things icky and gooey is second to none. Keep them clean and slimy all at once with the Alphabet Soup Slime Tee ($39.95).
15. Mod and Mini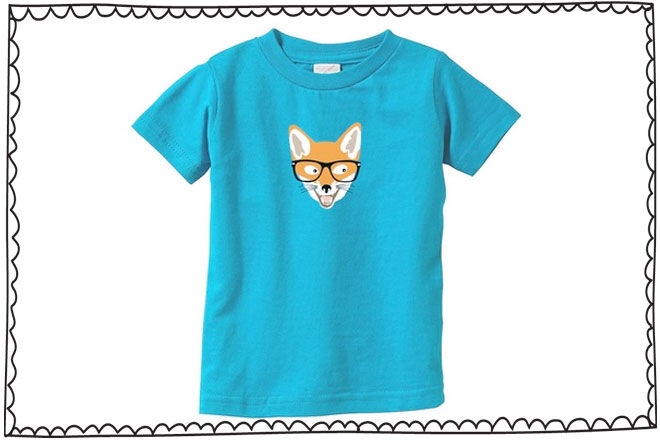 The trendy toddler knows that foxes are the new owls. Your kid will be ahead of the coolness curve with Mod and Mini's Nerdy Hipster Fox tee (approx $20.00).
16. Huxbaby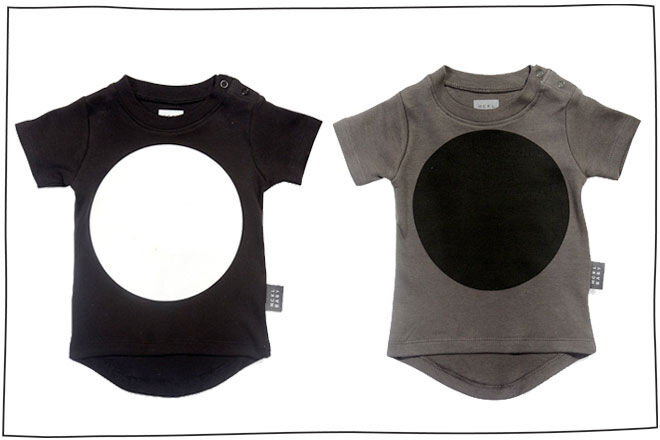 Huxbaby's Big Dot Drop Back Tee ($40) is perfect for tiny stylish lovers of geometry.
17. The Kids Next Door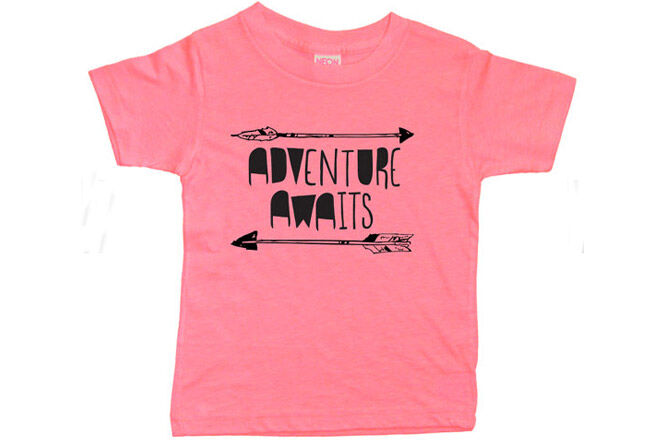 Calling all intrepid little explorers! The Adventure Awaits t-shirt by The Kids Next Door (approx $25.00) is the ideal accompaniment to a spyglass and safari hat.
18. Monstar kids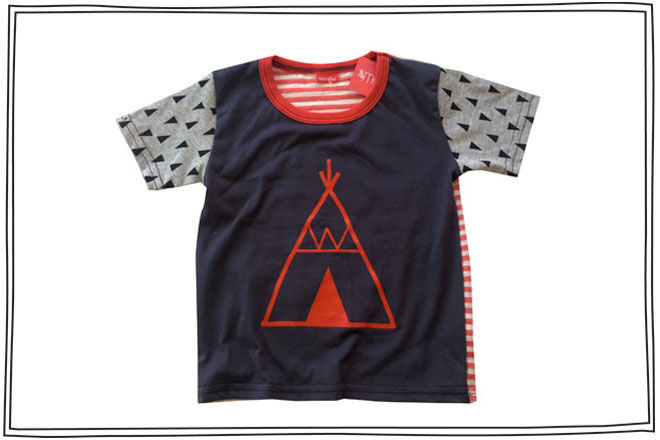 Perfect for powwows with playmates, Monstar Kids Teepee Tee ($29.99) is a masterpiece of on-trend pattern-mixing and colour-blocking.
19. Oobi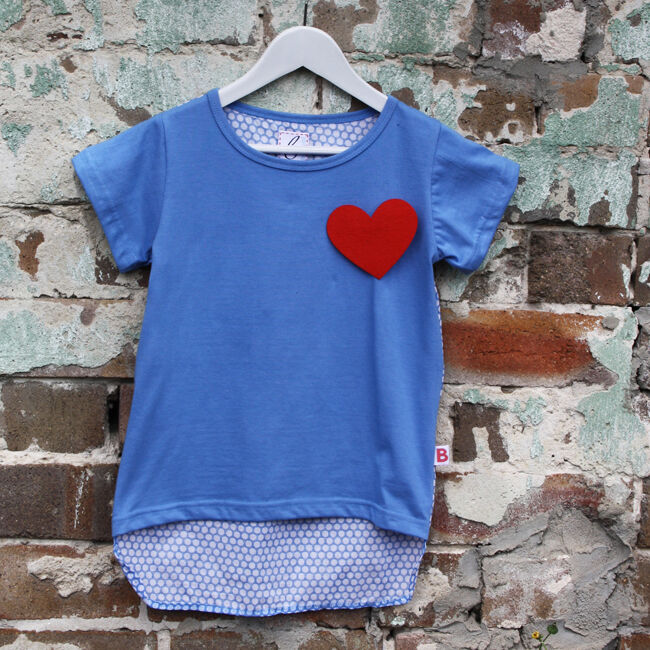 Be still our beating hearts. The sweet spotted lining of the Riley French Blue Top ($29.95) is totes adorbs.
20. Fox & Finch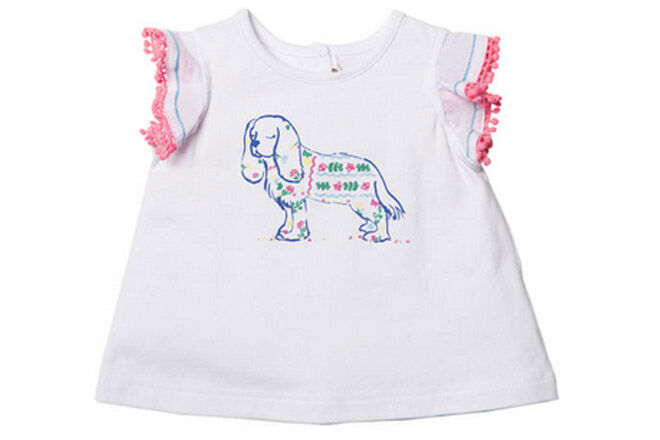 The lolly-pink and baby blue trim elevates this Fox & Finch Mexican dog top ($29.95) to something extra special.
21. Minti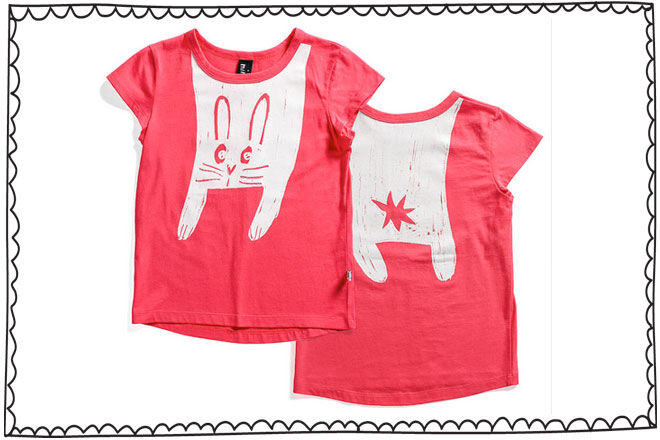 One day they're crawling, and the next they're off like speedy little bunnies. Keep them well in sight in this bright top by Minti ($44.95).