When we heard that Stacey Moran was throwing a birthday party for her son Boston, we knew it was going to be magical! The founder of party experts Mini Party People paired up with Jennifer from Love JK along with Clare and Grant from My Little Tribe Photography to throw a mesmerising bash. Take a peek at how the day unfolded and get tips on how to throw your very own magic-themed birthday party!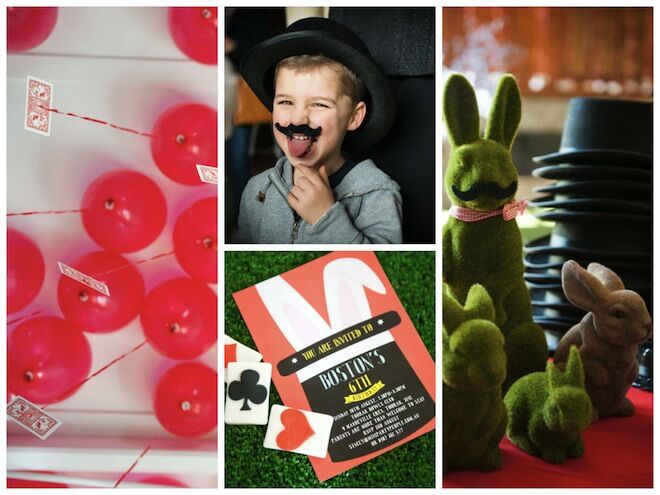 Boston's party was held at Toorak Bowls Club where the main hall had been filled with balloons, decks of cards and all the magic essentials. The colour theme of black, white and red was inspired by the personalised invitation from Love JK. As guests arrived they were given fun stick-on moustaches and magician hats to complete their 'magical disguise'.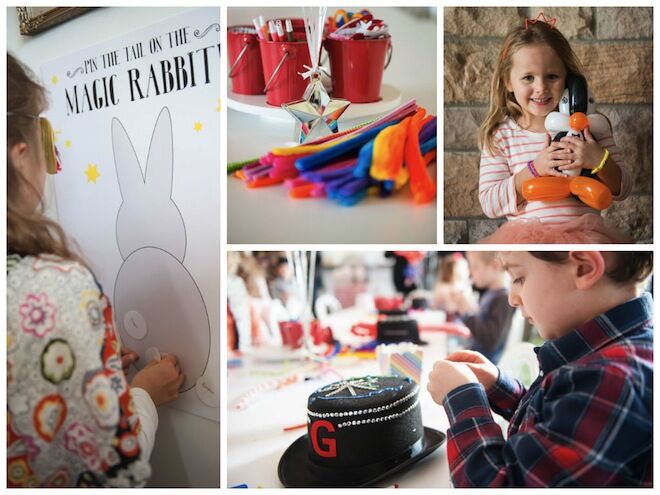 The party tables were covered with red chevron table runners with bright red balloons from Mini Party People hovering above. Buckets of  materials sat in the centre ready for the kids to craft attack their hats. Entertainment began with Balloon Artists from Catch Entertainment making crazy creations in all shapes and sizes, and a game of 'Pin the Tail on the Magic Rabbit' left all the kids in a spin!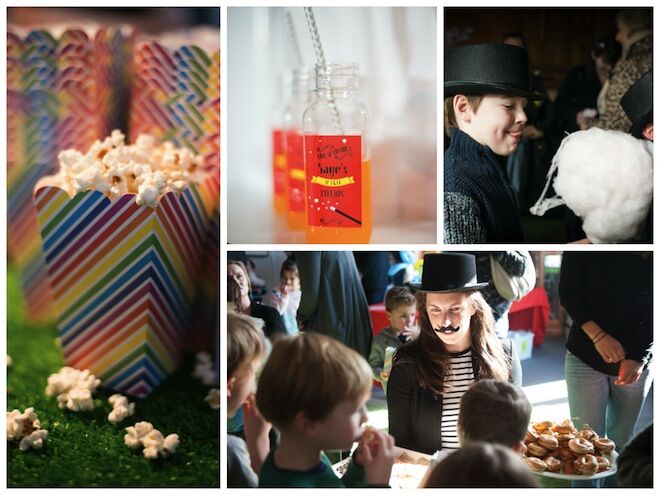 After all that excitement the party goers were treated to a bottle of magic potion, spinning sticks of fairy floss and packs of popping popcorn.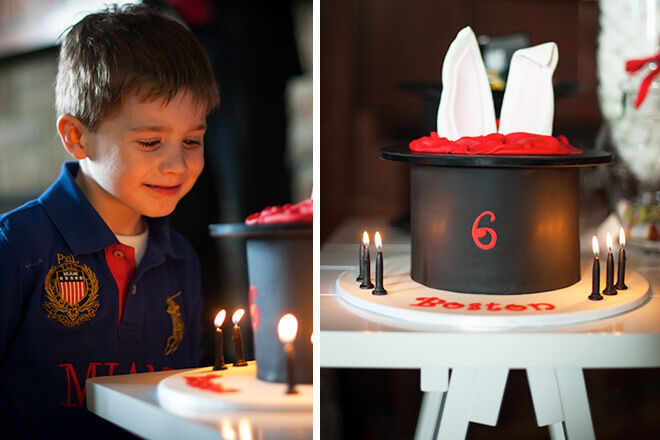 The magic themed party cake was definitely memorable – Look at those rabbit ears! Thanks to the lovely ladies at Burnt Butter, Boston blew out the candles on a cake he'll never forget. The delicious chocolate mud cake and deck of card cookies were demolished in a flash.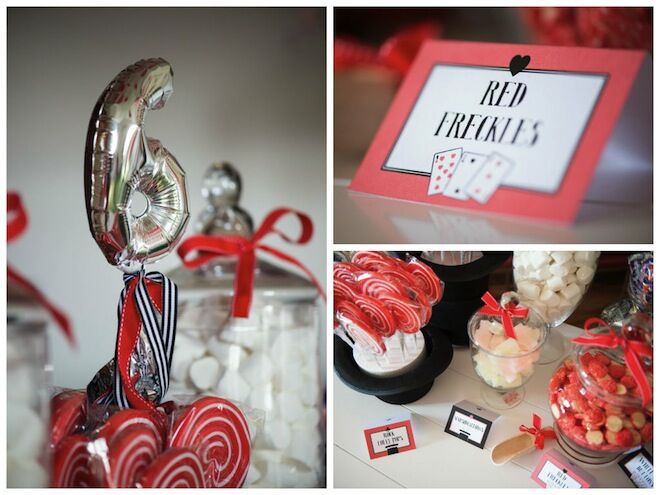 In the corner of the room a lolly cart tempted guests with tasty treats from The Party Parlour. Black hats and jars were filled to the brim with magic marshmallows, rock lollipops, red freckles and other sweet surprises. Lolly heaven! When the kids waked over it was a game of 'now you see it, now you don't'.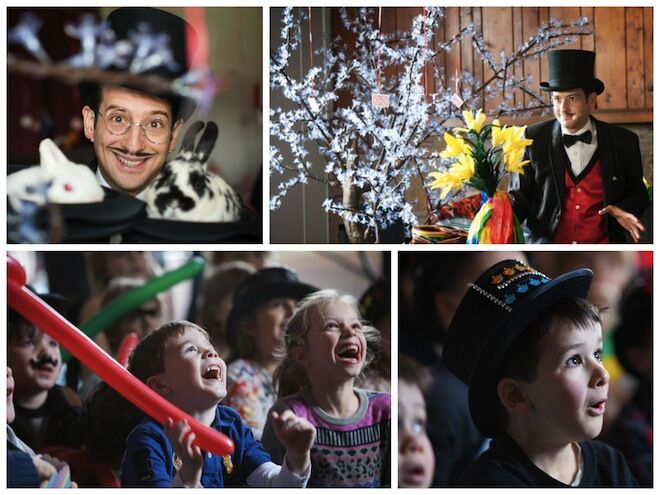 Stacey's mighty magician, Luigi Zucchini, certainly stole the show! The kids sat amazed as he pulled rabbits from a hat and made flowers bloom from nowhere! His tricks had sparks flying across the room and left the kids in fits of giggles.
When the fun was over the guests took their hats and headed home with lots of new tricks to show mum and dad!