A great children's movie gets the kids dancing, singing along and reciting the script word for word. An awesome kid's movie is one you can't help but watch, too. They make dad chuckle with laughter and mum shed a tear during the final scene – and are beloved by the whole family (whether we want to admit it or not).
We asked our huge Facebook community which DVDs have been watched 100 times over in their house and never failed to entertain. The results are in. Here are the top 20 kid DVDs, as voted by you…
1. Frozen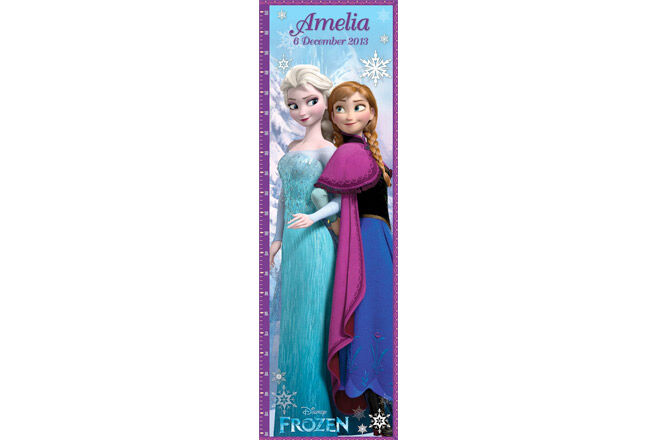 It's no surprise that Elsa and her Frozen friends are top of the charts! When Elsa's powers cause havoc in the kingdom of Arendelle she flees to the mountains, leaving her sister and loved ones behind. The film tells a story of sisterhood and their fearless adventure to save the kingdom. 'Let It Go' may now be the most recited theme tune of all time (and possibly the most annoying), but hey, the kids love it so I guess that means we have to!
 2. Cars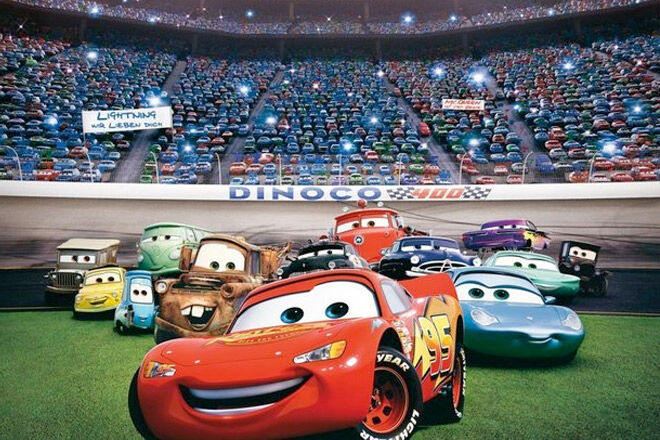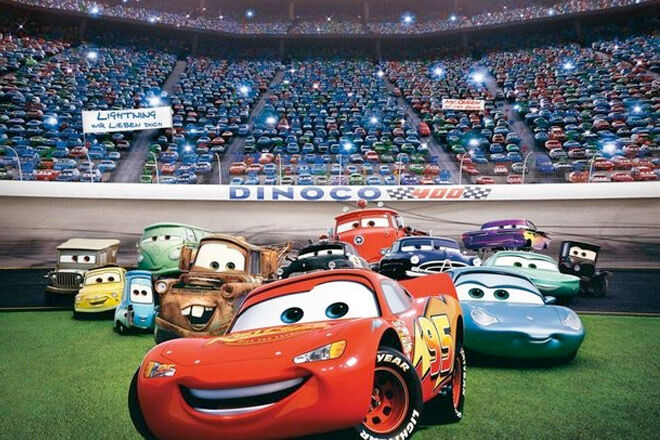 Lightning McQueen sped into the limelight in 2006 with the mega hit Cars. Thanks to the crew down in Radiator Springs, we watched the red racer take the Piston Cup by storm and win the heart of sassy Sally too!
 3. Toy Story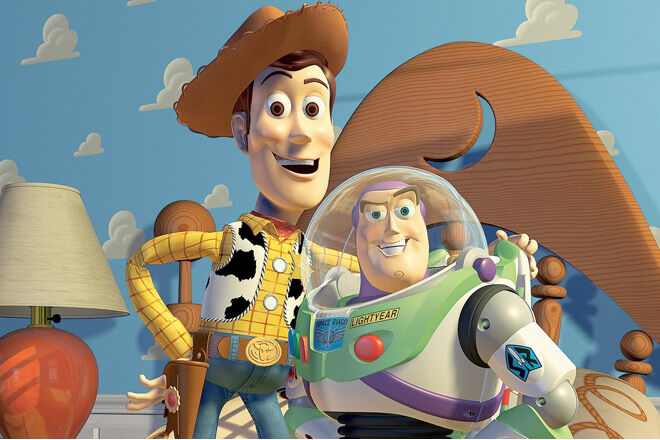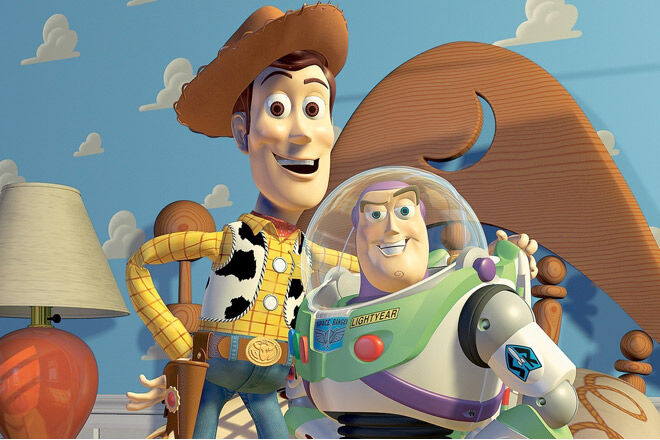 Wow. Can you believe it's been almost 15 years since the first release of Toy Story? Neither can we! Back in 1995, Woody, Buzz and the rest of Andy's gang sparked the imaginations of kids everywhere when the toys came to life whenever they were left alone. Thanks to their countless adventures the cowboy and space ranger combo are a must for most families.
4. The Lion King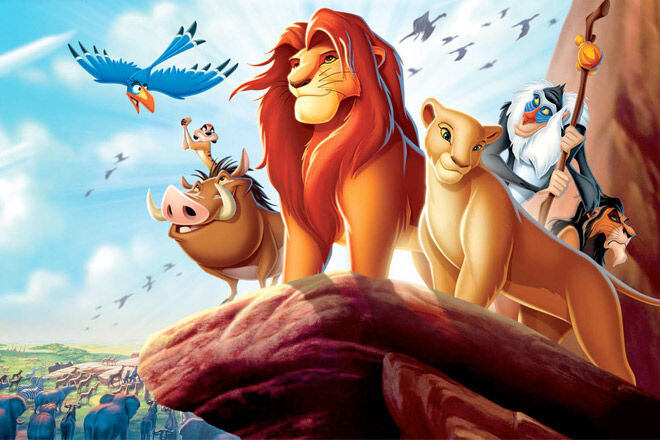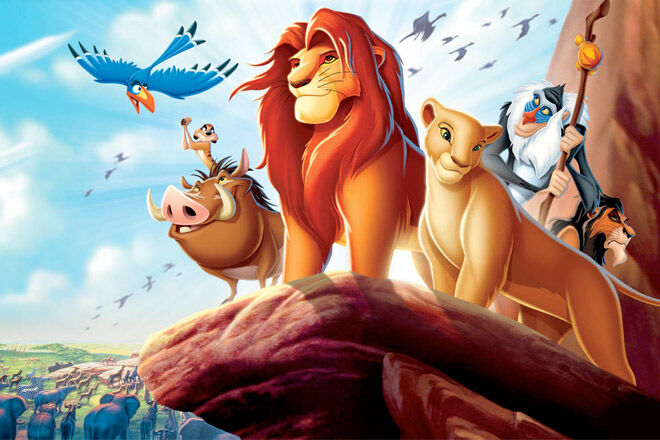 The story of newborn lion, Simba, finding his feet in Pride Lands made our hearts melt and had us singing 'Hakuna matata' all day long. Despite scary Scar and his pack of hyenas plotting to take over the land, The Lion King was filled with laughter thanks to quality characters Zazu, Timon and Pumbaa.
5. Finding Nemo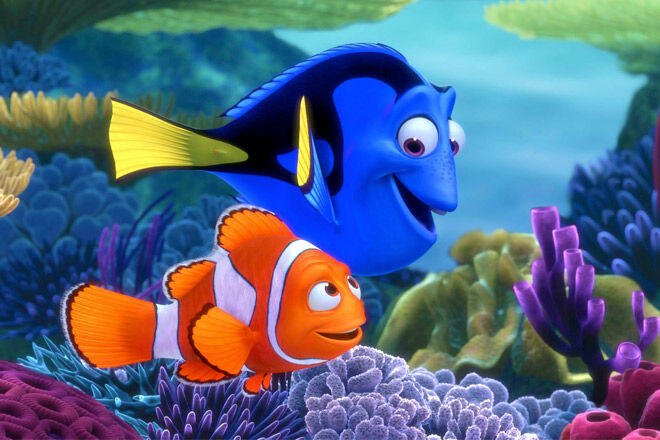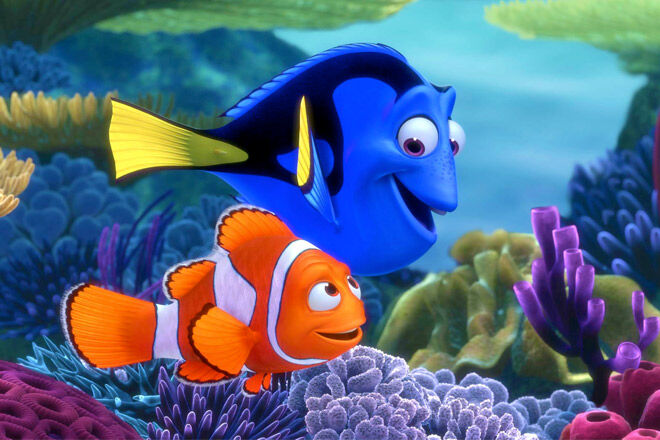 When cute little clownfish Nemo gets lost out in the ocean, his dad, Marlin, rallies friends in the underwater world to get him safely back home. The hilarious relationship that forms between Marlin and tang fish Dory has us entertained for hours, as her short-term memory loss causes a few glitches in their search. We love Finding Nemo!
 6. Despicable Me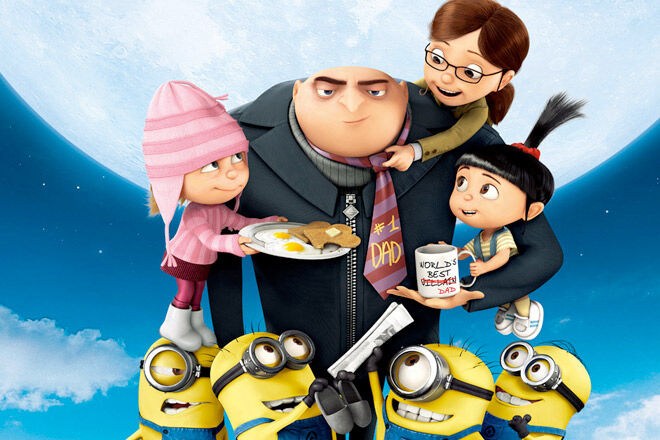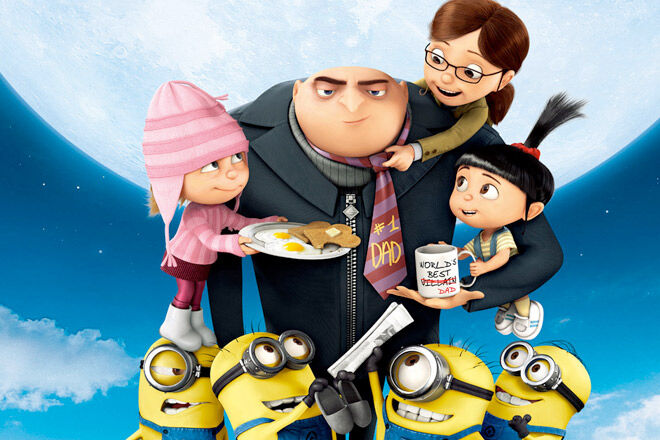 If you didn't know what a minion was before, we're pretty sure you will now! Despicable Me shadows the comical yellow creatures along with supervillain Gru as they make many entertaining attempts to steal the moon. When three orphan girls become part of Gru's evil plan, the villain soon becomes a super softy.
 7. Shrek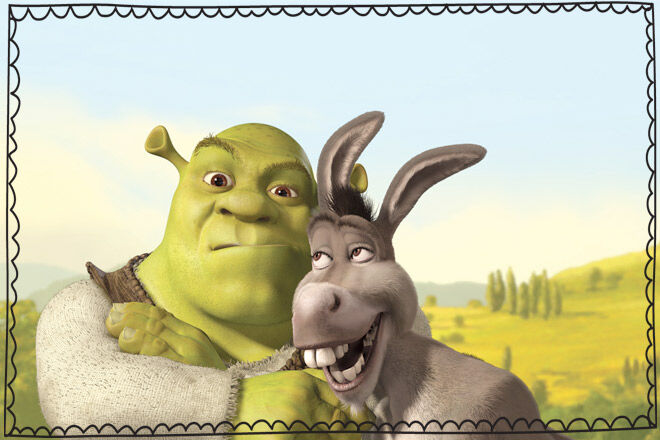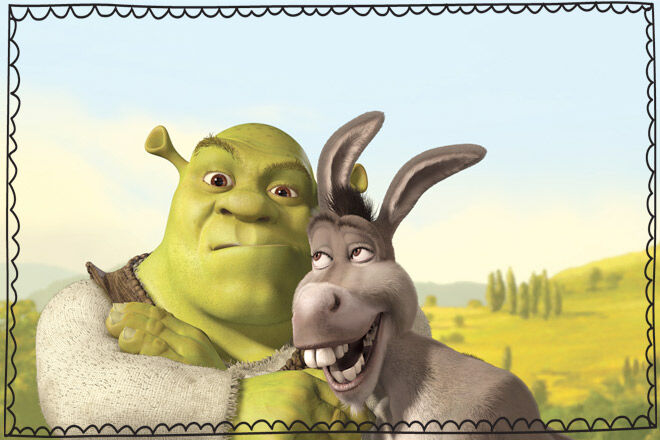 Who knew that a giant green ogre would become one of the most beloved movie characters of the 21st century! Shrek's peaceful swamp life is turned upside down when fairytale characters from near and far turn up at his front door. This magical movie follows Shrek and talking donkey as they make their way to Duloc in an attempt to return the characters back where they belong. The all-star cast makes Shrek comedy gold!
 8. Toy Story 3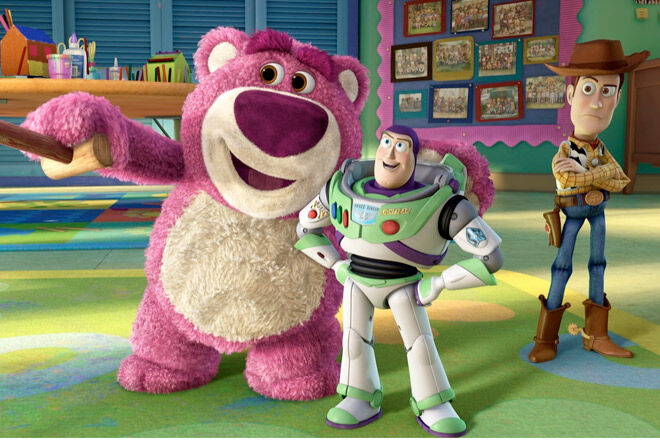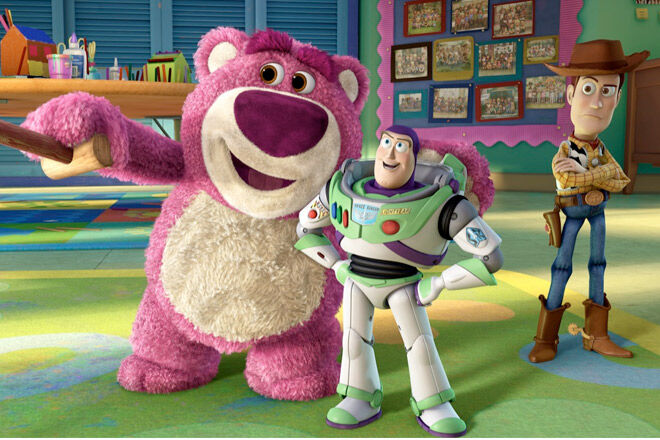 As Andy leaves home and heads to college, his toys are accidentally left on the road side. In Toy Story 3 the toys are donated to a daycare centre, but all is not as it seems. With mean children and nasty toys making life misery for the gang, it's up to Woody to save the day!
 9. Toy Story 2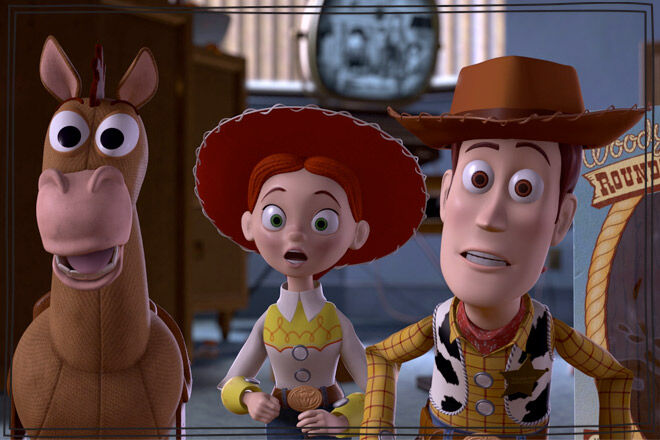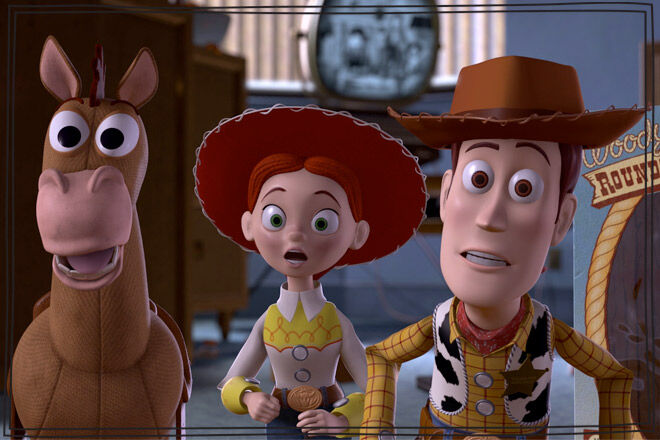 Woody and Buzz make a return in Toy Story 2 when the cowboy's past comes back to haunt him. We watch Buzz, Hamm, Mr Potato Head and all our favourites come together to save Woody when he is stolen by nasty toy collector Al. Along the way the gang gain a few more members: meet Jesse and Bullseye!
 10. Lego Movie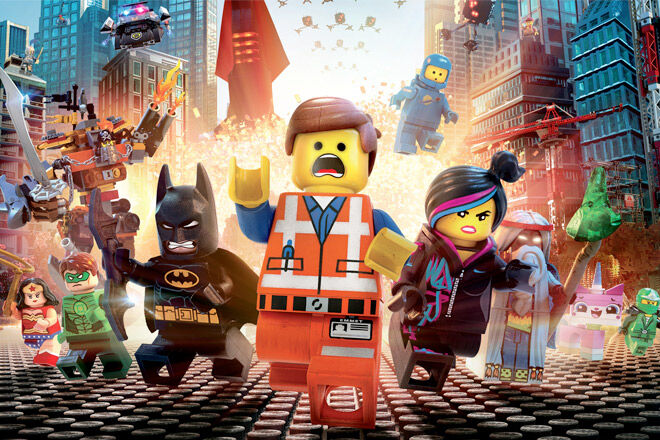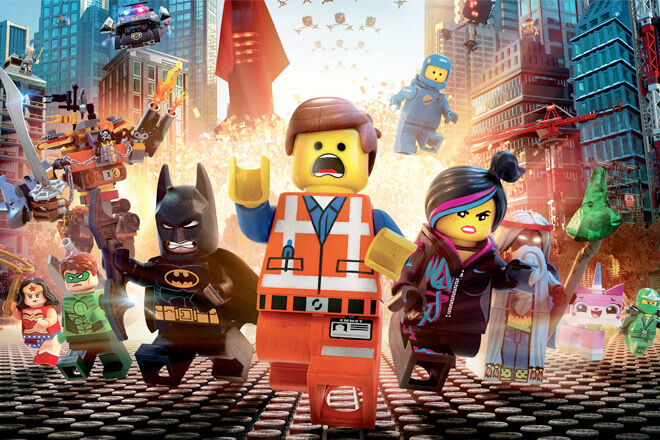 Will Ferrell voices the Evil Tyrant in the hilarious Lego Movie where everyday Emmet is mistaken for the super Special. Many funny moments follow as we see Emmet recruited on a mission to stop the Evil Tyrant from his nasty plans and save the Lego universe.
 11. Despicable Me 2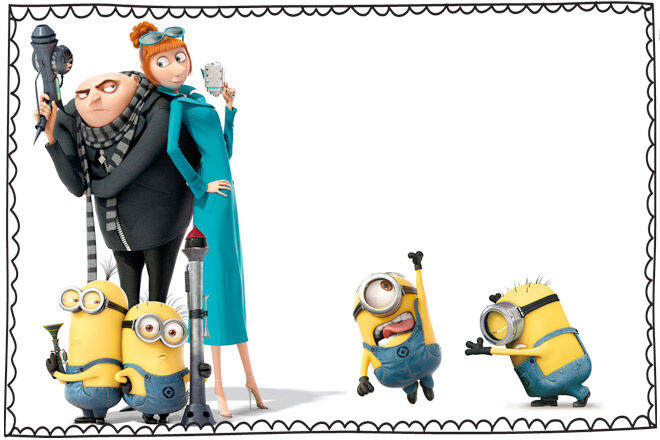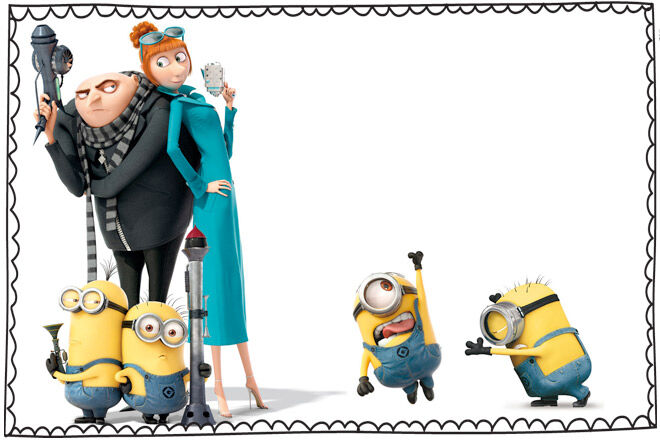 Gru, Margo, Agnes and Edith are nicely settled into family life when the Anti Villan League come calling. Watch out for great gadgets, more minions and some soppy romance in the fantastic sequel Despicable Me 2.
 12. Rio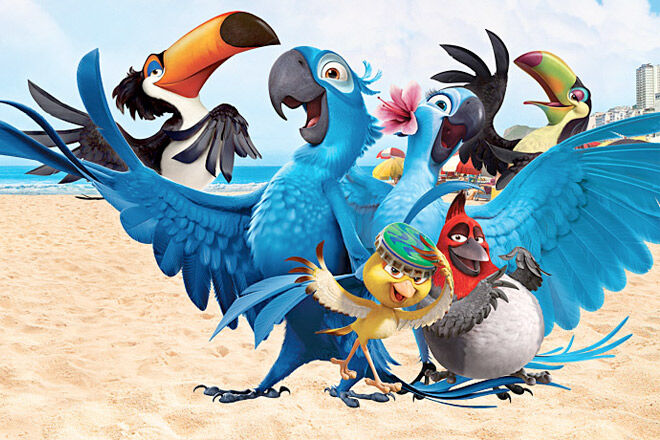 Time for an adventure! Rio brings us the unlikely meeting of Blu and Jewel, two very different macaws. During their travels to Rio de Janeiro the pair of love birds fall head over heels and together they must escape from evil Nigel.
 13. Ice Age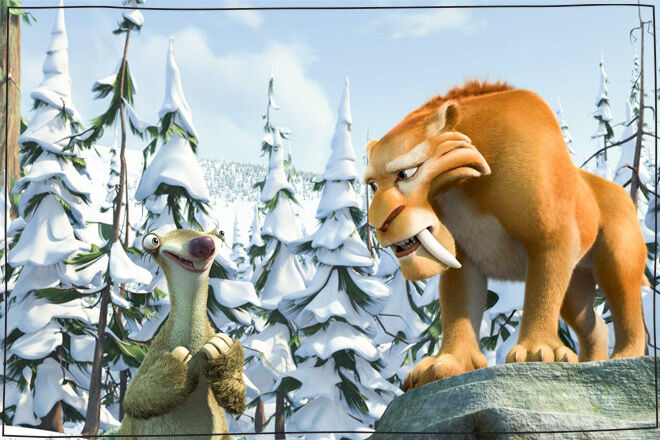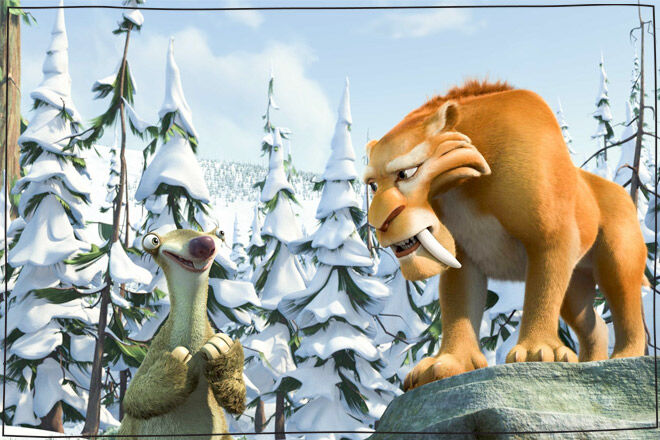 Ice Age takes us back to the prehistoric world and the life of squirrel-come-rat, Scrat. We all fell in love with the nutty character, along with his friends, Manny the mammoth, Diego the sabre-toothed tiger and Sid the sloth.  As a dangerous frost approaches, the gang must move south and head for safer territory.
 14. Monsters Inc.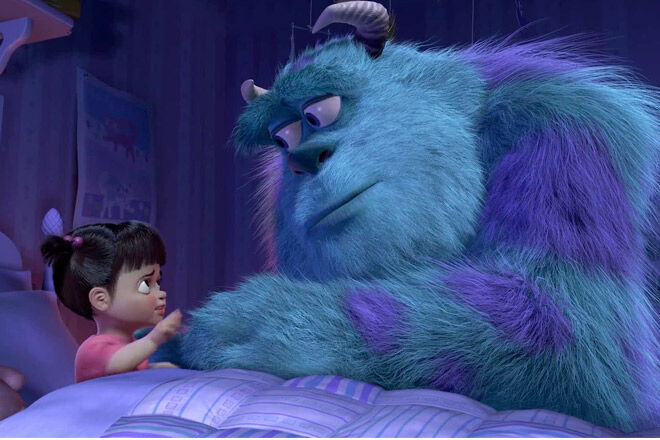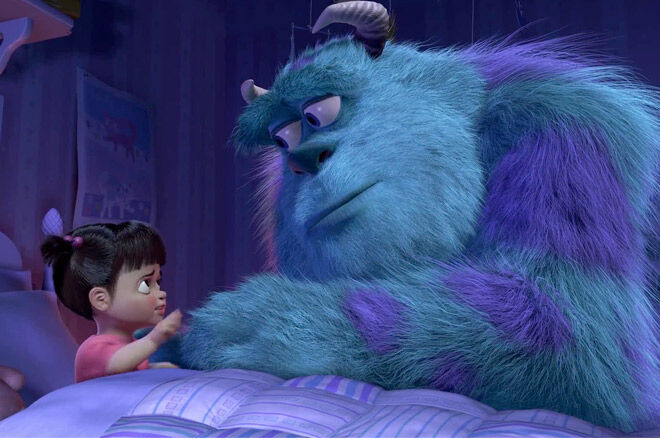 Welcome to the scare factory! Monsters Inc. really got kids thinking about what lurks behind their bedroom door. Sullivan and Mike Wazowski are at the top of their game when an intruder, in the form of little baby Boo, accidentally wanders into the monsters' world. The little one steals their hearts and causes havoc in the factory.
 15. Tinker Bell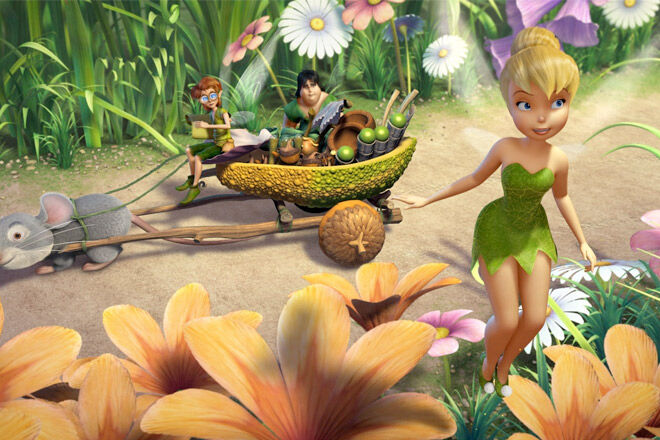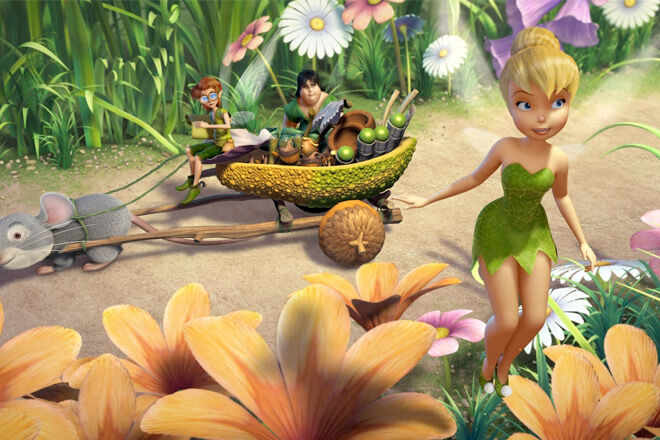 Enter a world of enchantment with Tinker Bell and her fluttering fairy friends! Tink longs to be accepted in the Mainland, but with spiteful Vidia plotting against her, she feels like there's no hope in sight. This sweet and magical story with its message to never give up is great for the little fairy lovers.
 16. Cars 2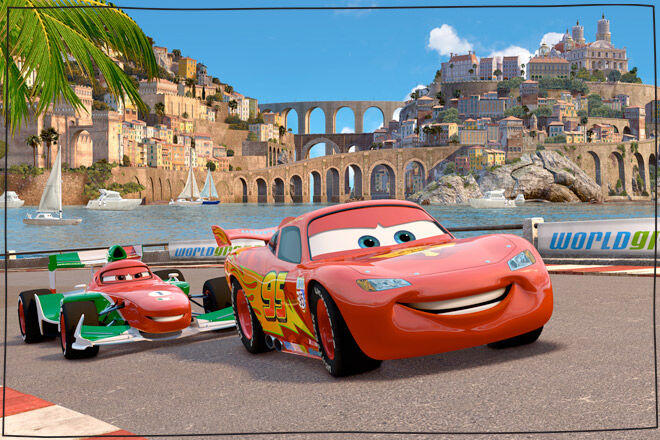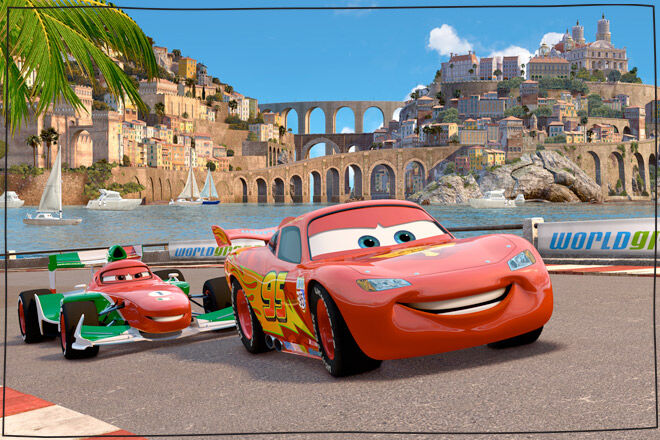 Lightning McQueen and Mater are back, and this time they're going on tour! Cars 2 sees the pair of mechanical mates head to the first ever World Grand Prix. The fun adventures soon screech to a halt when Mater gets caught in a spot of bother.
 17. Mary Poppins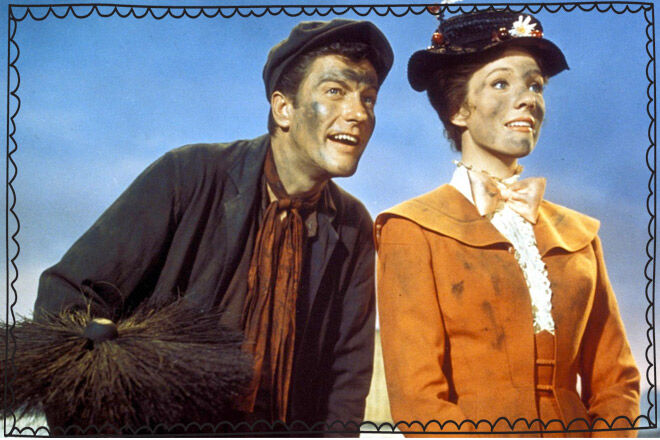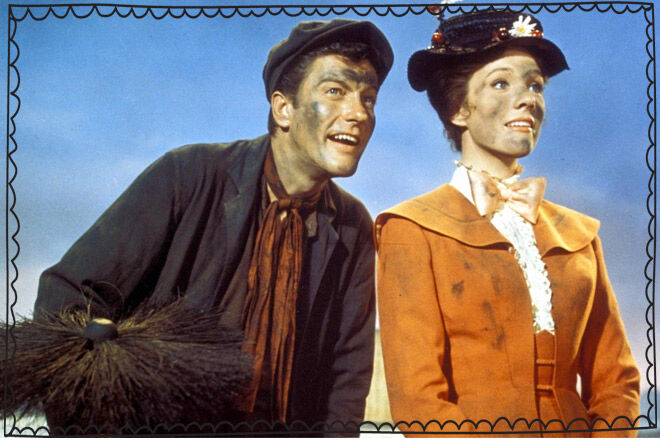 A true children's classic, Mary Poppins is undoubtedly a firm family favourite. We watch Mary work her magic with 'just a spoonful of sugar' as she charms Jane and Michael Banks with singalongs and enchanted adventures.
18. Planes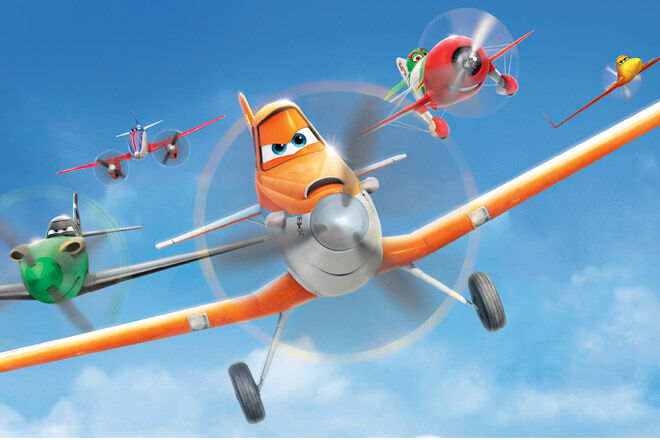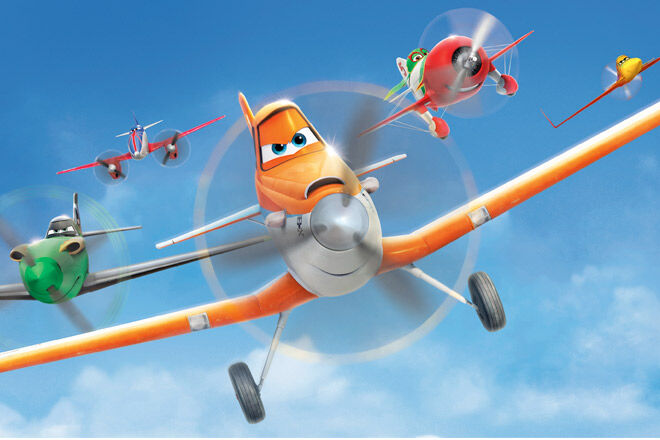 Dusty dreams of being a high flying air racer in the Disney hit Planes. With a fear of heights playing against him, Dusty seeks help from Skipper in order to reach new heights. A funny script and great animation make this movie a must see.
 19. The Wiggles Movie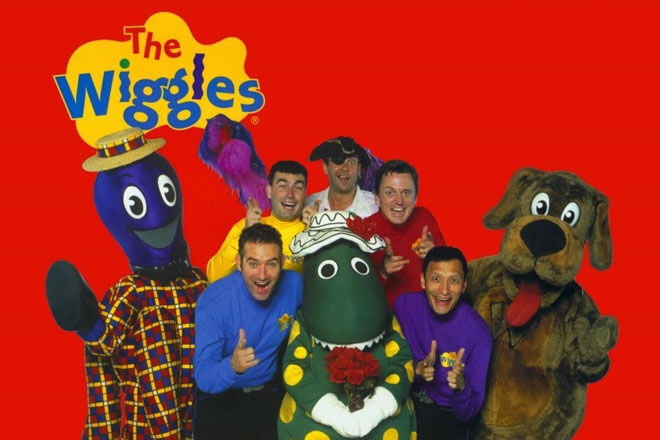 No matter where you go, you can't escape The Wiggles! The fab four hit the big screen in 1997 and soon had kids dancing. From teeny tots to nine year olds, these guys have the ability to entertain kids of all ages. For a mega mash-up of music and moves, The Wiggles Movie is always a winner!
20. Madagascar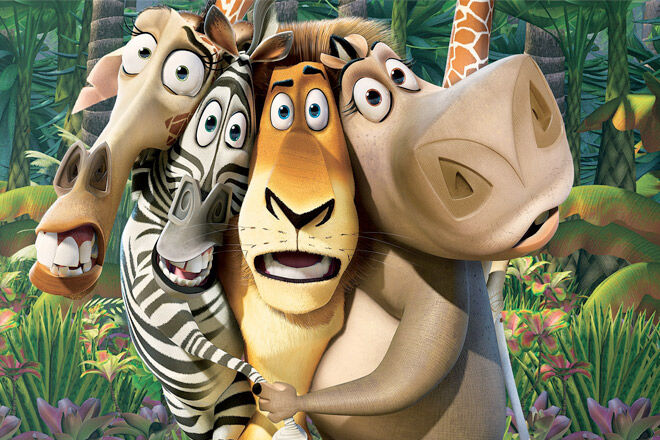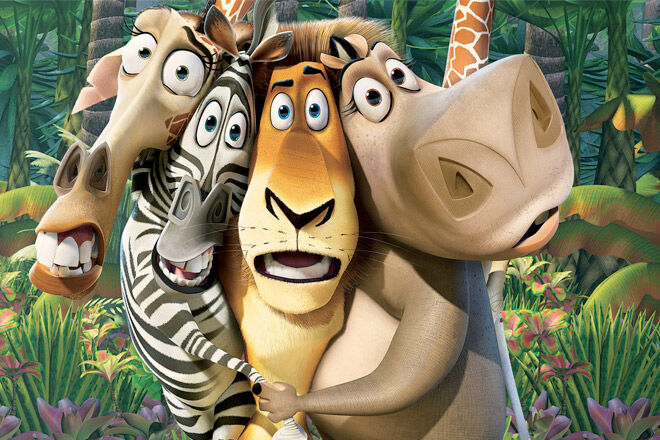 Join Marty, Melman, Gloria and Alex on the adventure of a lifetime as they escape the urban jungle and head to Madagascar! Sidesplitting situations occur as the gang explore a whole new world and are joined by some witty companions.
Related article:
Top 20 kids' books every child should own
Join the conversation …
What's the one dvd that's been watched over and over in your home? Let us know or check out what 165,000 other mums have to say on our Facebook page:
https://www.facebook.com/32720104734/posts/10152562481354735