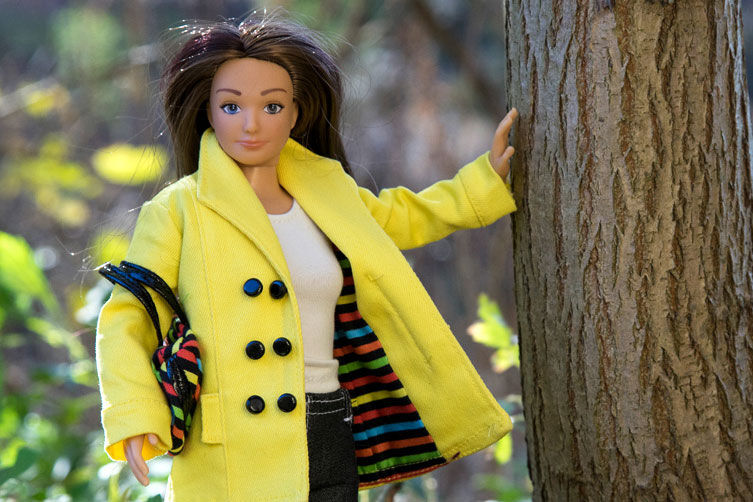 There's a new girl on the dollhouse block, and Barbie's going to have to move over – Lammily's moving in!
When artist and researcher Nickolay Lamm posted his hypothetical picture of a 'Normal Barbie' – that is, a Barbie doll with the proportions of an average 19-year-old girl – it went so viral they were including it in the annual flu shot. Lamm didn't miss a trick: he promptly set up a Kickstarter campaign, raised $500,000 faster than you can say 'venture capital is for suckers' and is now about to send out the first Lammily dolls off the production line. It seems that Nickolay is not alone – parents around the world want their daughters (and sons!) to get a realistic idea of what a girl looks like.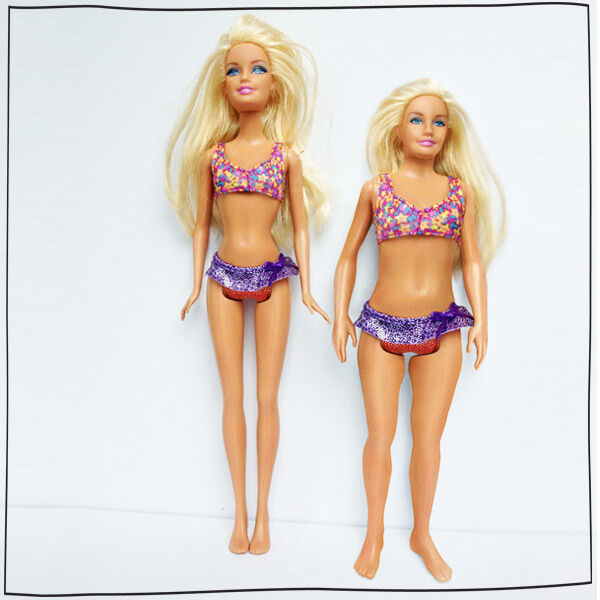 When you first look at Normal Barbie standing next to her taller, thinner cousin, the poor lass seems a little stumpy. But when you take Barbie out of the picture, Lammily becomes completely normal – so normal that she looks like she's about to pick up her cute designer bag and step out of the picture for a juice. We're so used to looking at Barbie's rail-thin body, tiny size three feet, oversized head and stick arms and legs that even we grown-ups forget how impossible she is: kids don't have a chance. (In fact, if Barbie were a real girl, she'd be dangerously underweight and unable to stand up. We're also pretty sure her head would fall off.)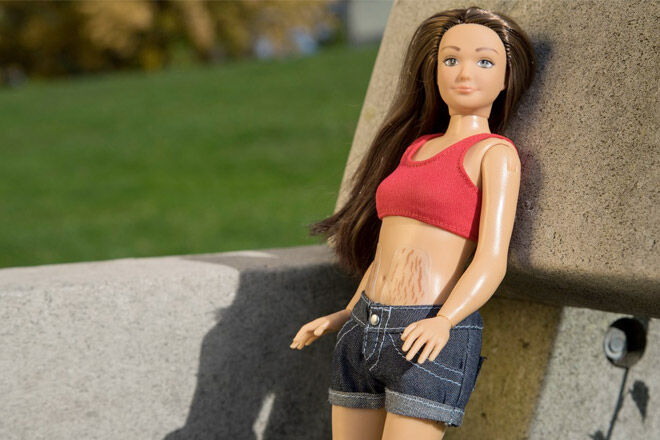 In fact, Lamm is so dedicated to Lammily being realistic that along with her seriously stylish threads, you can pick up a packet of personalisable flaws for Lammily – band-aids, freckles, moles, scars, grass stains, scrapes, bruises, temporary tattoos – even stretch marks, acne and cellulite. In fact, all the wear and tear one can expect from a real body. (Plus one pair of seriously cool specs.) There are also plans for more dolls in various races and body types.
Toys have two jobs: one, they should be fun, and two, they should help children learn something. Lammily is a star performer on both levels, and we look forward to inviting her home for a tea party. With cake.
Available to purchase from Lammily.com ($25)

(All images courtesy of Lammily.com)